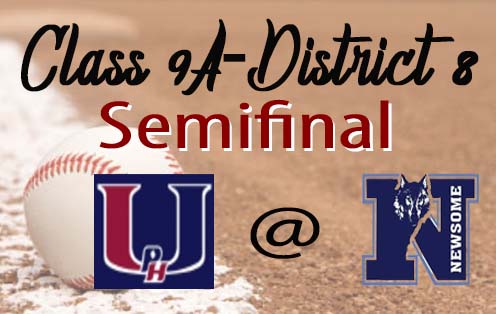 By Bob Bellone
LITHIA – Newsome junior Cade Afeld was not about to let anyone interrupt his mad dash home Tuesday afternoon. No one did.
Tied at 2 with rival Palm Harbor University in the home seventh of a Class 9A-District 8 semifinal, Afeld hit a two-out single and moved into scoring position on a walk to Zach Benson.
Moments later, a wild pitch by Hurricanes reliever Mitch Farris to Kelsen Johnson bounded away from catcher Channing Young. Afeld broke from second and didn't stop until he slid head-first across the plate with the winning run.
"Even if he put up a stop sign, I was going to blow through it," the junior second baseman said. "That's the best play in that scenario, I believe, because you had two outs. You might not get another chance. It just worked out."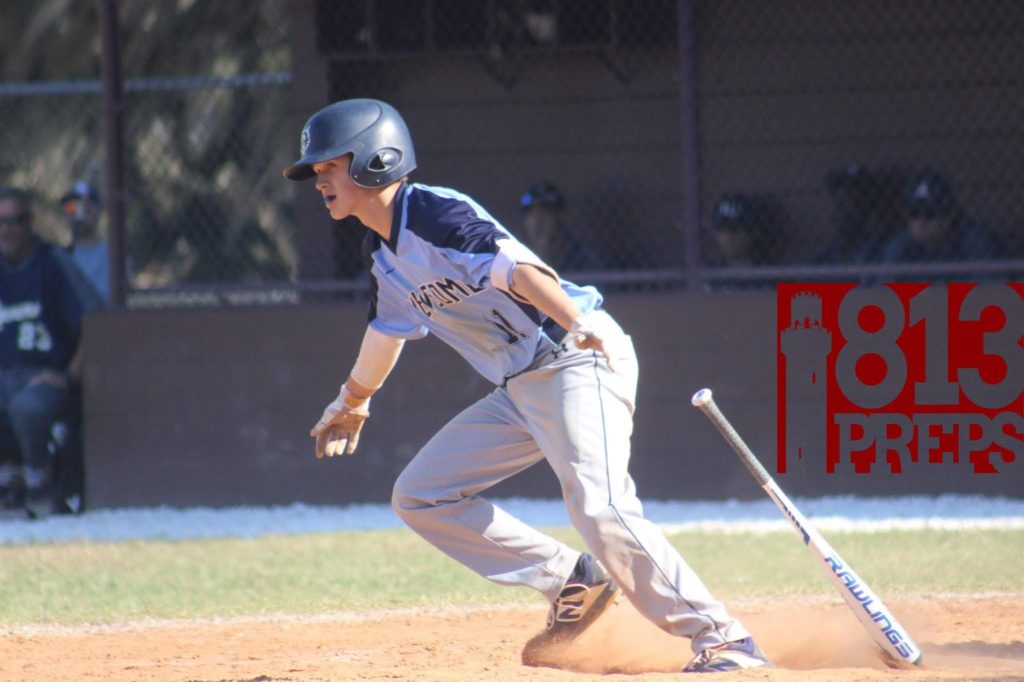 Newsome junior Cade Afeld scored from second on a wild pitch to send the Wolves to Thursday's district final at Alonso. (813Preps file photo)
Newsome coach Dick Rohrberg was pleased with the aggressive play.
"We try to teach the kids, 'If it's in front of you, you've got to make your own decisions.' He did it," the coach said, "and it turned out to be a good one."
Nothing turned out well for the Wolves when the Hurricanes blew them off the same field in a postseason opener last year. As if additional motivation would be needed for the rematch, a message board in the Newsome dugout offered a simple reminder of that embarrassing loss: 12-2.
Rohrberg admitted to having a flashback when Palm Harbor (15-11) temporarily saved its season with a run in the top of the seventh.
"The way that they tied it – the bleeder off the end of the bat, the bad hop over the shortstop's head, the little nubber between the pitcher and third baseman – I'm like, oh, here we go again."
Instead, Newsome (16-9) will go on to the district championship game Thursday night at Alonso.
The hosts scored twice in the third inning with four consecutive hits off Palm Harbor starter Hunter Mink, including back-to-back doubles by Benson and Johnson.
Wolves right-hander Cole Stallings pitched five solid innings, limiting the Hurricanes to a run and two hits. "It was good to get back at them," he said.
Fellow junior Zach DeVito worked the last two innings, escaping a bases-loaded jam in the seventh for the victory.
– Bob Bellone, with nearly a half-century of experience in sports journalism, is in his second season with 813Preps.com.
Newsome 3, Palm Harbor 2 
PHU 000 100 1 — | 2 | 6 | 0
New  002 000 1 — | 3 | 6 | 0
W – DeVito. L – Farris. 2B – Johnson, Benson (N). Records – PHU 15-11; N 16-9.