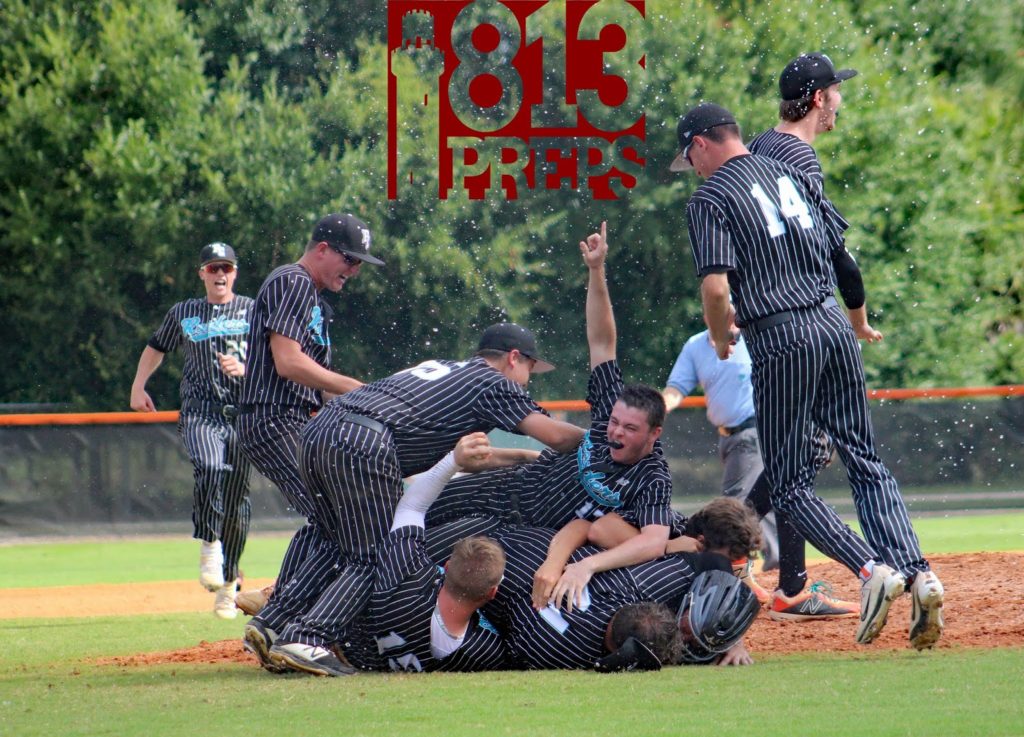 Plant City captain Cade Shissler points skyward as the Raiders start to dog pile after claiming the Class 8A-District 6 championship on Saturday. 
By Bob Bellone
PLANT CITY – As if a half-century wasn't long enough to wait for another district crown, top-seeded Plant City had to endure two days of postponements before finally getting past No. 2 Bloomingdale in the Class 8A-6 championship game Saturday.
The 6-3 victory produced the first title for Plant City since 1968, when the team was known as the Planters. It took 10 more appearances in the district finale to embrace another trophy.
The season has been less demanding than usual for seventh-year coach Mike Fryrear.
"What I did in the past was try to make it happen," he said. "Now I'm just letting the boys do it."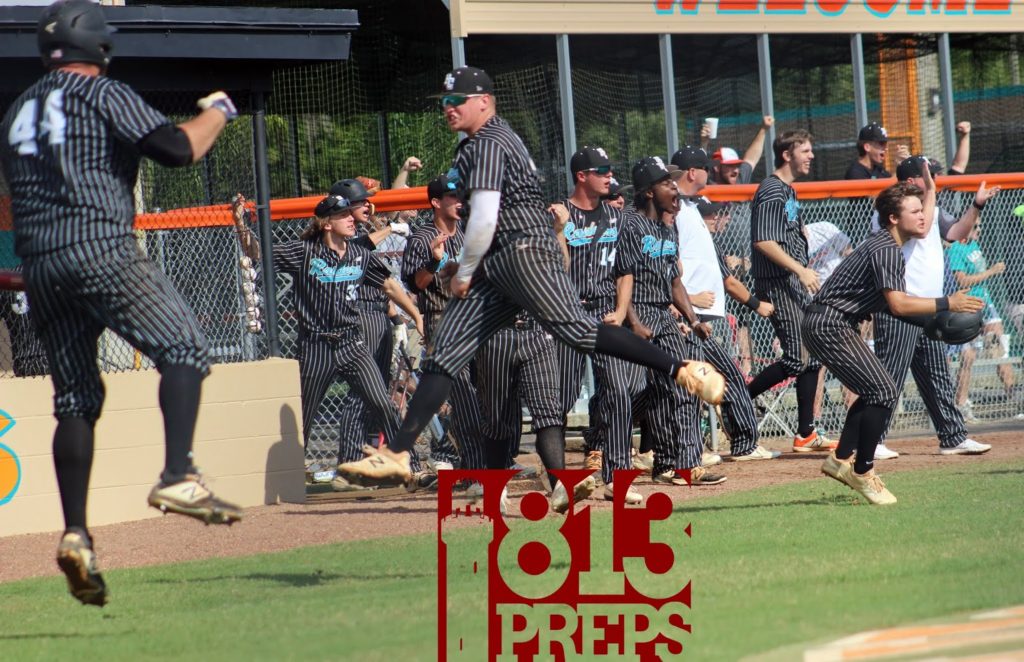 Raiders captain Parker Messick leaps for joy in the Raiders big sixth-inning rally. 
The boys couldn't do much of anything for two days. The game was rained out Thursday night, and only two innings were squeezed in Friday before wet weather struck again with the host Raiders up 1-0 on an unearned run.
When the teams returned to a field bathed in sunshine Saturday morning, both starting pitchers had been replaced in accordance with the FHSAA pitch-count policy. Tyler Dowdy took over for fellow right-hander Jarod Wingo on the mound for Plant City and worked the remaining five innings for the victory.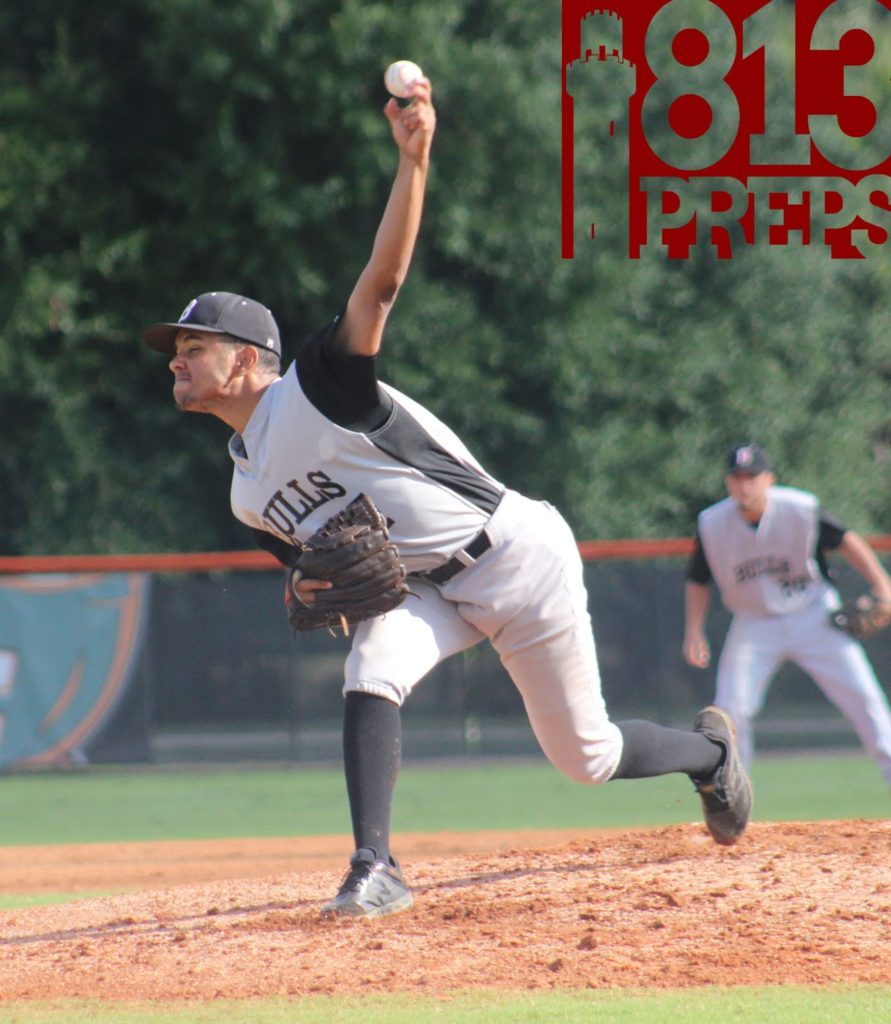 Bloomingdale lefty Myles Caba.
Bloomingdale starter Nico Saladino gave way to a pair of left-handers. Staff ace Myles Caba, who was ineligible to pitch the night before, struck out five in two perfect innings before handing the ball to Bryce Hazzard.
After Bloomingdale pulled even with a run in sixth, Plant City regained the lead with a five-run outburst in the bottom half of the inning. Hunter Emerine ignited the rally with a leadoff home run just inside the left-field foul pole.
"Too close for comfort," he said.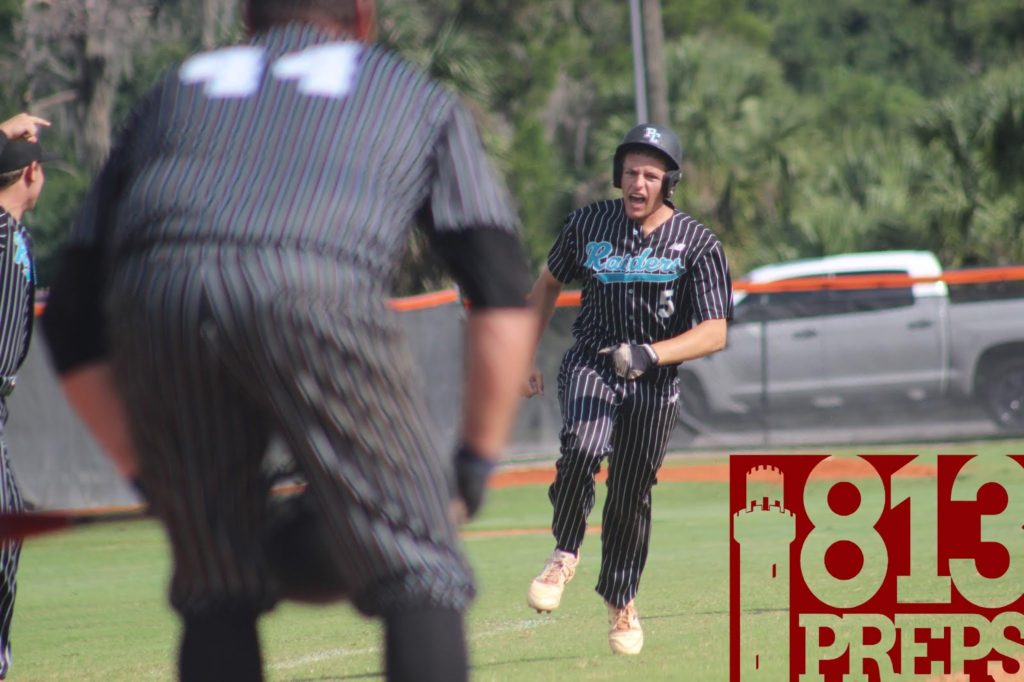 Plant City senior Hunter Emerine heads toward the plate after his solo home run started a Raiders rally in the sixth. 
The Raiders padded their lead with four more runs on two hits, three walks and a pair of infield errors.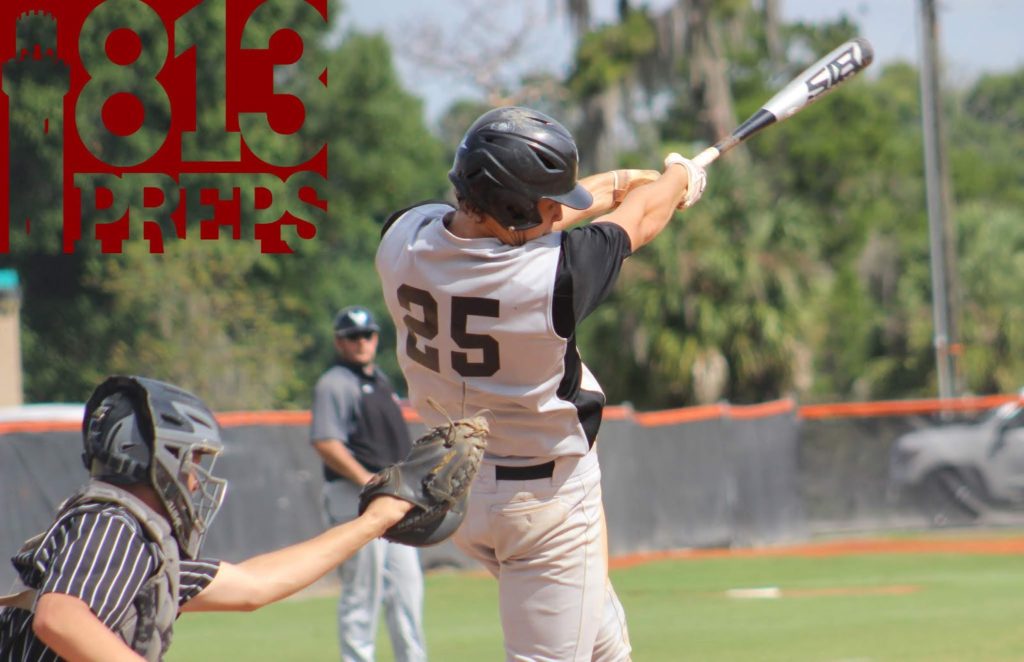 Bloomingdale slugger Brock Wilken connects on an RBI double in the seventh, but the Bulls deficit was too big. 
Bloomingdale scored twice in the seventh, but the deficit was too much to overcome.
"I was in tears when they tied it up," Fryrear said. "I was like, 'Don't do this to me. Don't do this to me.'"
His players never had a doubt.
"We were going to score a run," Dowdy said. "There hasn't been a team to hold us to one run this year."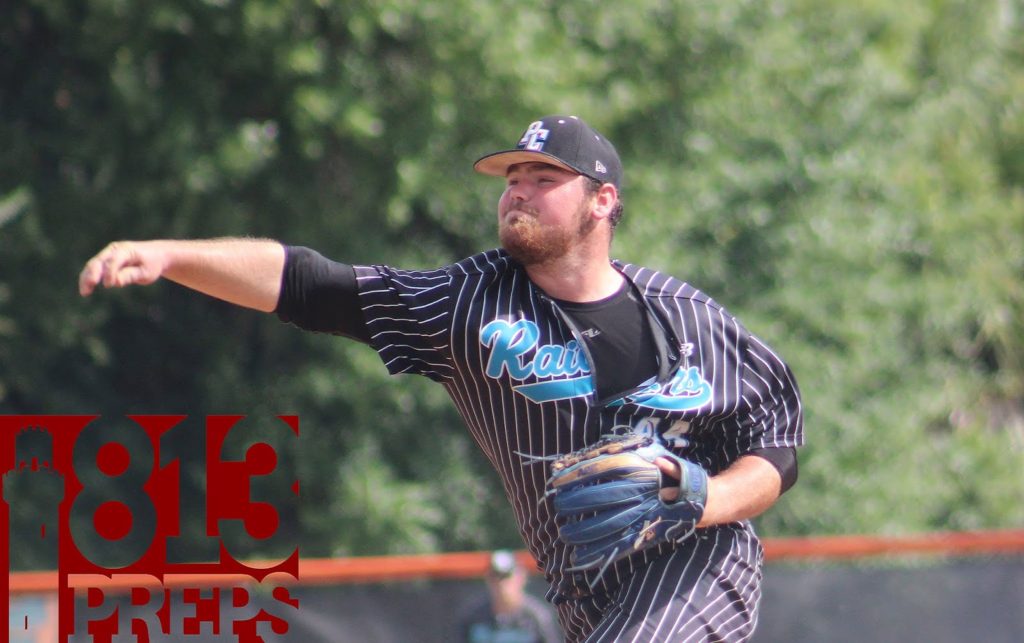 Raiders junior Tyler Dowdy took to the mound and worked the final five innings of the two-day Class 8A-District 6 championship final game. Dowdy struck out six to pick up the win on the mound. 
Plant City will take its all-time best 25-2 record into region play Wednesday night, when Steinbrenner (16-8) comes to town. Bloomingdale (17-8) will continue its postseason with a visit to 8A-5 champion Plant (16-9).
"We're ready for whoever wants to come play us," Raiders first baseman Parker Messick said. "It's just fun playing with these guys and feeding off each other. We're ready for the next step."
– Bob Bellone, with nearly a half-century of experience in sports journalism, is in his second season with 813Preps.com.
— 813Preps (@813Preps) May 11, 2019
Plant City 6, Bloomingdale 3
B   000 001 2 — | 3 | 10 | 3
PC 100 005 x — | 6 |  5  | 0
W – Dowdy (6-1). L – Hazzard (1-1). 2B – Borgen, Wilken 2 (B). HR – Emerine (PC). Records – B 17-8; PC 25-2.