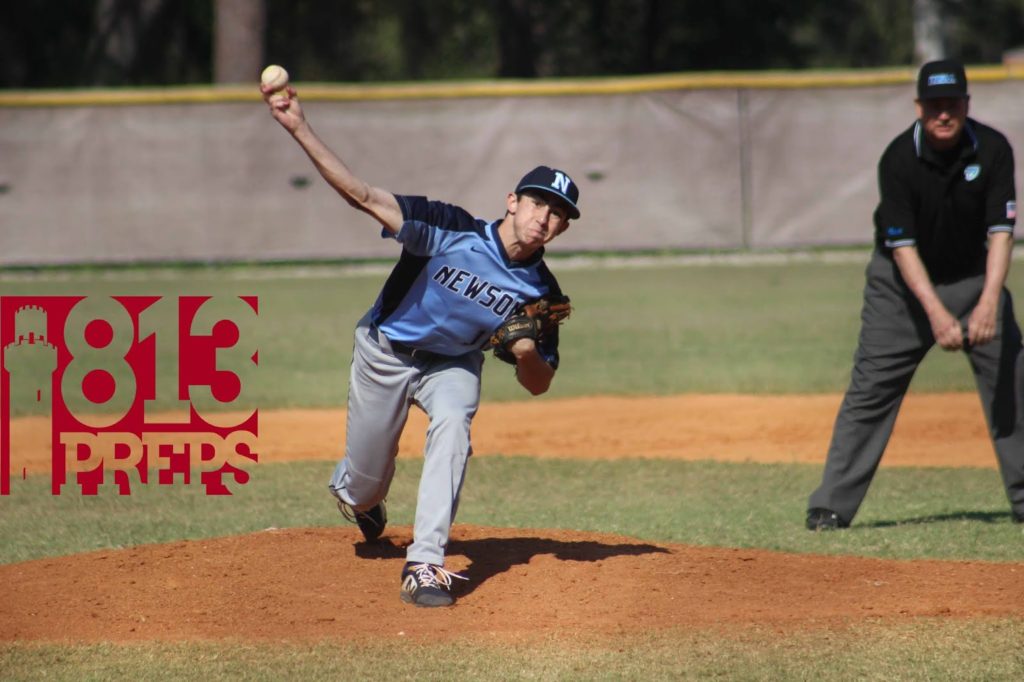 Newsome junior pitcher Zach DeVito ends the year 6-1. (813Preps file photo)
Staff Report
LITHIA – Newsome could not answer an eighth inning scoring burst by Vero Beach as the Wolves fell to the Indians, 5-1 in extras of the Class 9A region semifinal.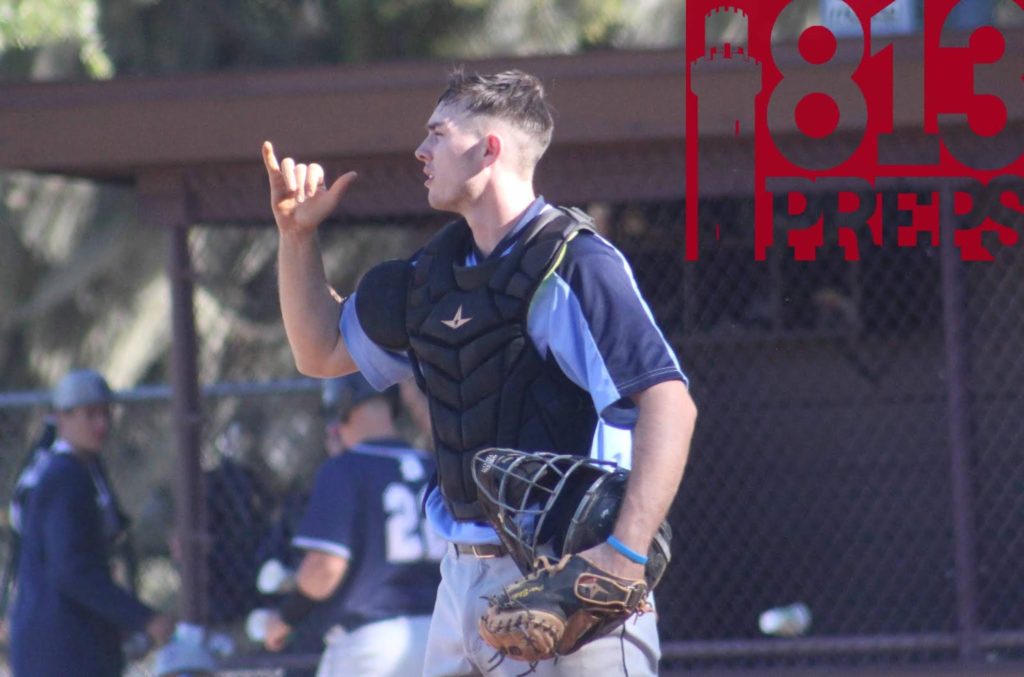 Newsome catcher Tyler McKenna drove in the Wolves
lone run. (813Preps file photo)
Senior Tyler McKenna drove in Fulton Lockhart in the sixth inning to tie the game at one.
Junior Zach DeVito allowed just two hits (both in the eighth inning), pitching 7 2/3 innings, allowing two runs (one earned) and striking out five.
Senior Jack Tomich had a double and Cole Stallings singled in the loss.
Newsome (18-10) ends the season with its most wins in 12 seasons and captured its first district title, defeating Alonso 4-0 on May 9th.