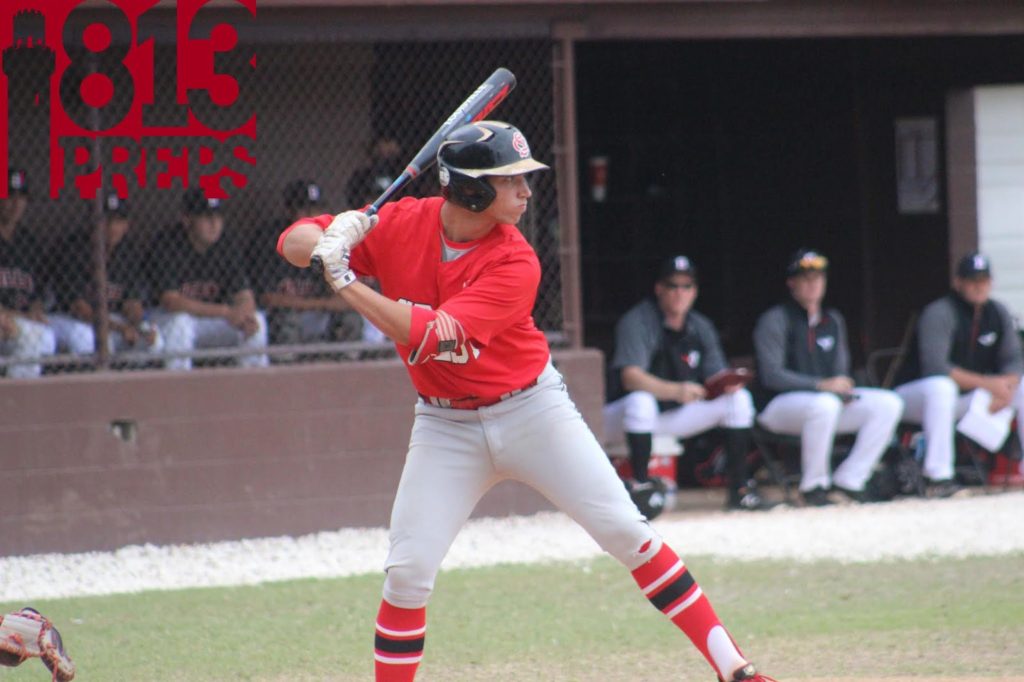 Chargers senior Ben Pues drove in the deciding run with a single in the first inning as Strawberry Crest defeated district foe Wiregrass Ranch in the 8A region semifinals. (813Preps file photo)
By Bob Bellone
DOVER – Strawberry Crest is on another postseason run, and that was all it took Saturday night to eliminate Wiregrass Ranch from the playoffs for the second consecutive year.
The host Chargers put up the 1-0 final score of the Class 8 region semifinal in the first inning. Tanner Kelley and Ryan Dell drew walks off sophomore right-hander Bobby Boser, and Ben Pues followed with an RBI single.
"All this team really needs on both sides of the ball is just little bit of momentum, just a little spark," Pues said. "That's all I was looking for. I wasn't trying to do too much, just trying to keep it simple."
Boser gave up only one more hit – a leadoff single by Chargers starting pitcher Alex Marshall in the second – in a complete-game effort.
"It's definitely frustrating losing really close to these guys. We battled it out. We just came up short in the end," said Boser, who watched helplessly while teammates were picked off the basepaths in the third, fifth and sixth innings.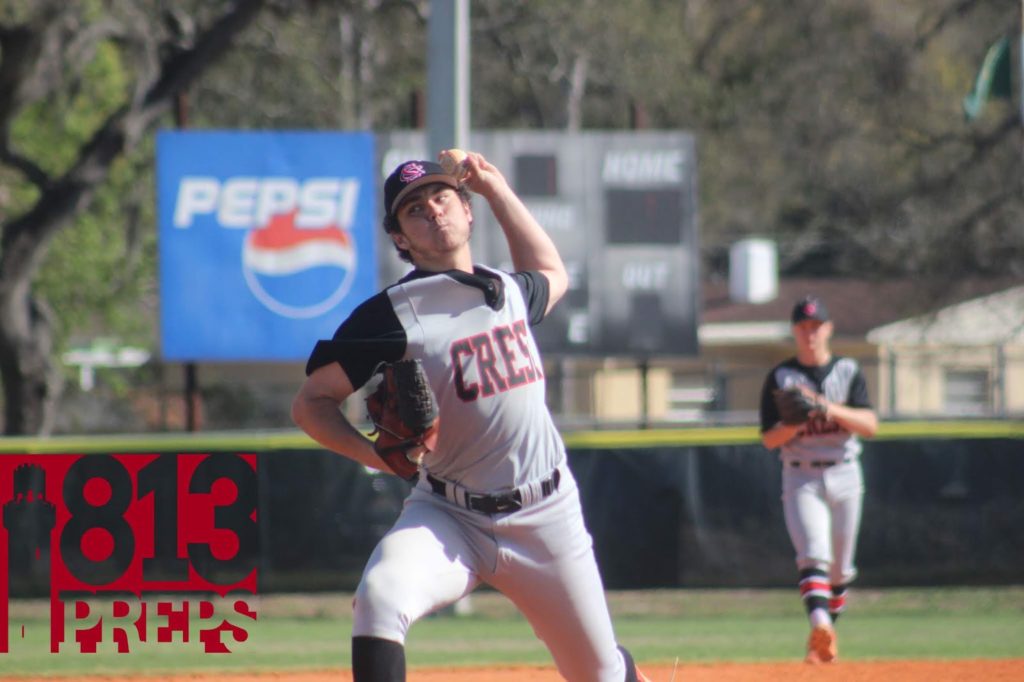 Senior Alex Marshall picked up the win as the Chargers defeated Wiregrass Ranch. (813Preps file photo)
Marshall allowed only two hits before fellow senior Kade Manderscheid took over with two runners aboard and one down in the fifth. A two-out walk loaded the bases, but the threat ended on an infield grounder.
"I love coming in knowing that my team believes in me, and I believe in them making plays behind me," said Manderscheid, who nailed down the save with three strikeouts.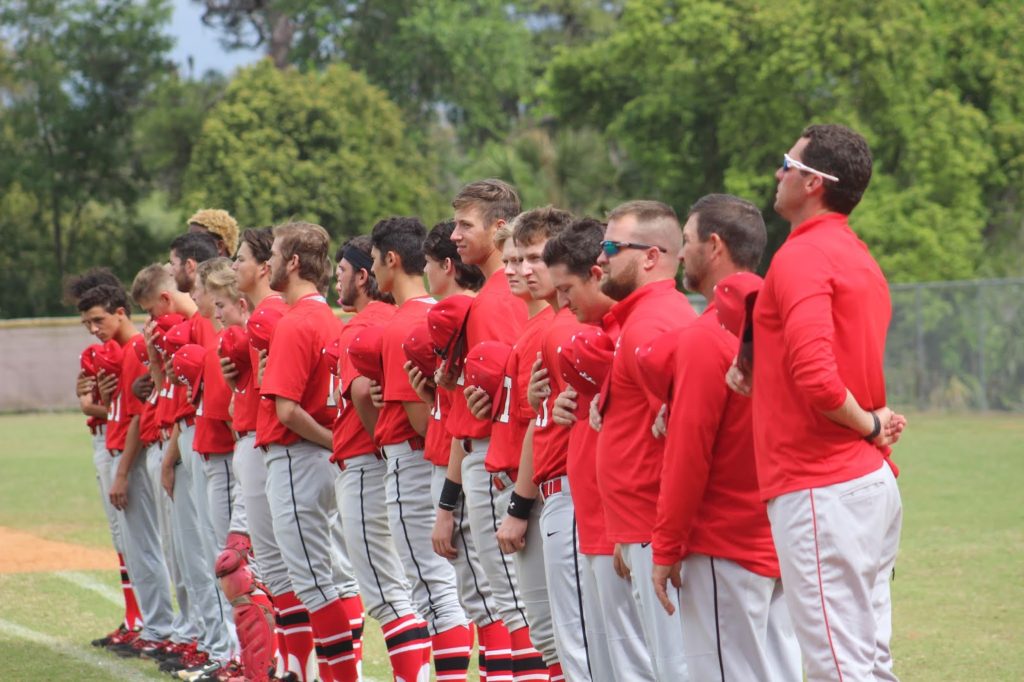 Strawberry Crest will try and repeat as the 8A region champion with the Chargers host Tallahassee Chiles next Wednesday.
(813Preps file photo)
The triumph for the Chargers was their seventh in as many games – and third in the playoffs – against the Bulls since the beginning of last season. On May 9, Crest mowed down Wiregrass 8-0 to defend its 2018 District 4 crown. The Chargers eliminated the Bulls last year in a district semifinal.
Strawberry Crest (17-10), which has outscored four playoff opponents 22-1, looks to defend its 2018 region title when Tallahassee Chiles (16-13) visits Wednesday night.
The Chargers are focused on the next game, but they haven't forgotten last season ended two victories shy of a state championship.
"That's our goal," Pues said. "We said three more and we're sizing our fingers for some rings."
Wiregrass Ranch finished with a 15-11 record.
– Bob Bellone, with nearly a half-century of experience in sports journalism, is in his second year with 813Preps.com.