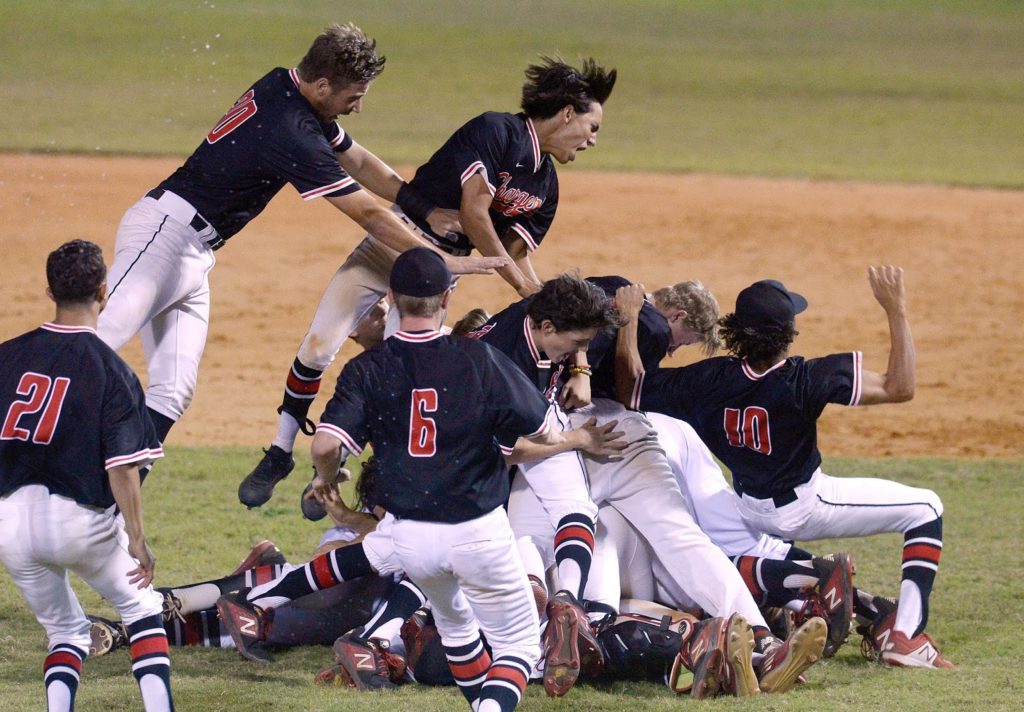 "The feeling of euphoria," as Strawberry Crest players dog pile on the infield after the team defended its Class 8A region final crown with a win over Tallahassee Chiles. (Photo by Jason Behnken)
By Bob Bellone
DOVER – Strawberry Crest successfully defended its Class 8A region crown with a 3-2 victory against Tallahassee Chiles on Wednesday night.
The Chargers welcomed a contribution for their return ticket to the state tournament from Lady Luck, who found them nursing a 1-0 lead in the bottom of the fourth.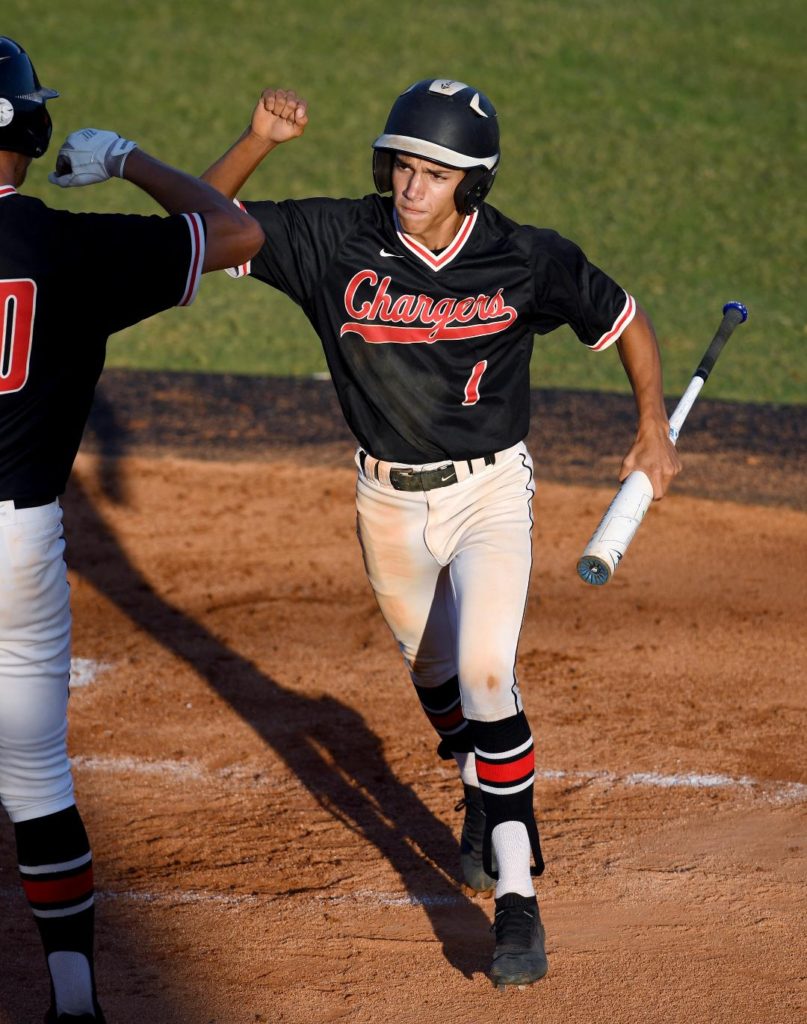 Chargers sophomore Alex Mussenden.
(
Photo by Jason Behnken)
Joey Parrillo and Ryan Dell drew two-out walks off Timberwolves right-hander Ben Gurley, who seemed to be out of trouble after getting Colby Fanning to hit an infield pop-up. Courtesy runner Caleb Weaver and Dell took nothing for granted, and their hustle paid off when second baseman Parker McDonald dropped the ball. Weaver scored from second on the play, and Alex Mussenden followed with an RBI single to make it 3-0.
"These coaches have really taught me to run out when I get on base, no matter what the situation is," Weaver said. "Today, it just happened to work out for us."
Crest opened the scoring in the third inning. Mussenden led off with bunt single, stole second base, took third on a Tanner Kelley bunt, and Kade Manderscheid singled him home.
Meanwhile, Chargers left-hander Alex Marshall was working on a perfect game that vanished on a walk to open the sixth. The no-hitter went next on a bunt single, and a throwing error on the same play ended the shutout bid.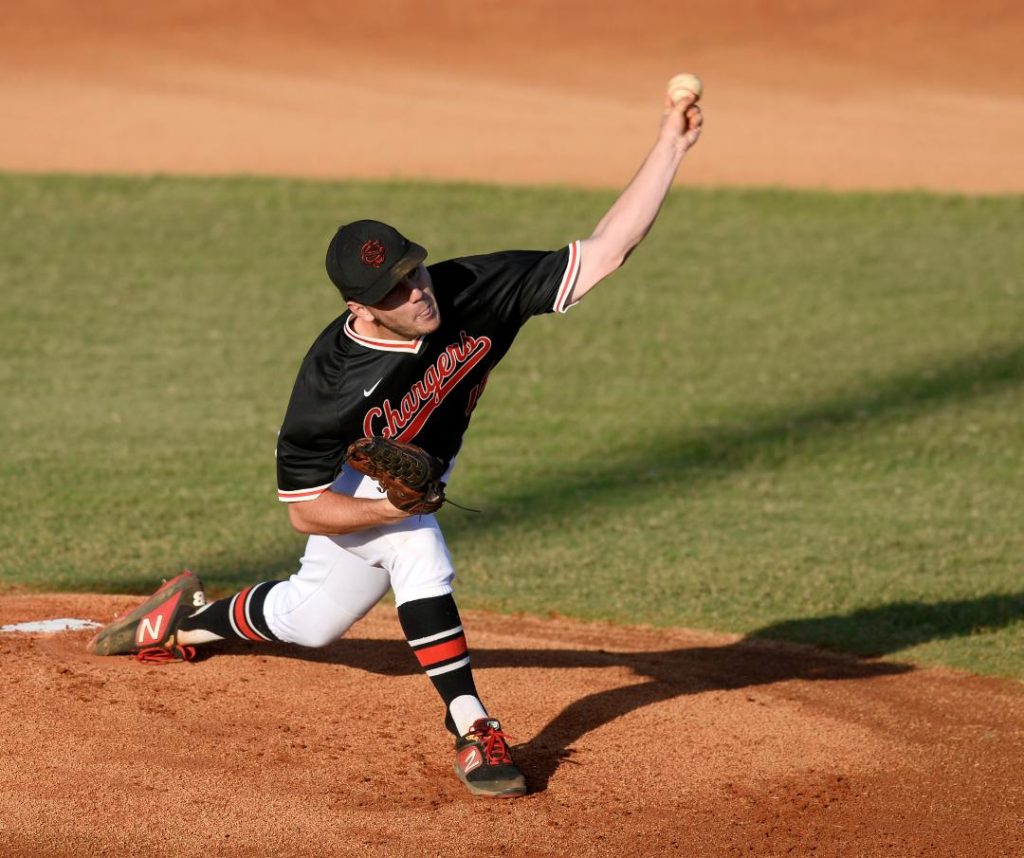 Strawberry Crest senior lefty Alex Marshall earned the win on the mound for the Chargers. 
(
Photo by Jason Behnken)
Marshall took a 3-2 lead into the seventh, but a leadoff double brought in Manderscheid from center field to the mound. Minutes later, the whole team was there.
"Anytime you get in a dogpile, it's a feeling of euphoria," Crest coach Eric Beattie said. "It's great."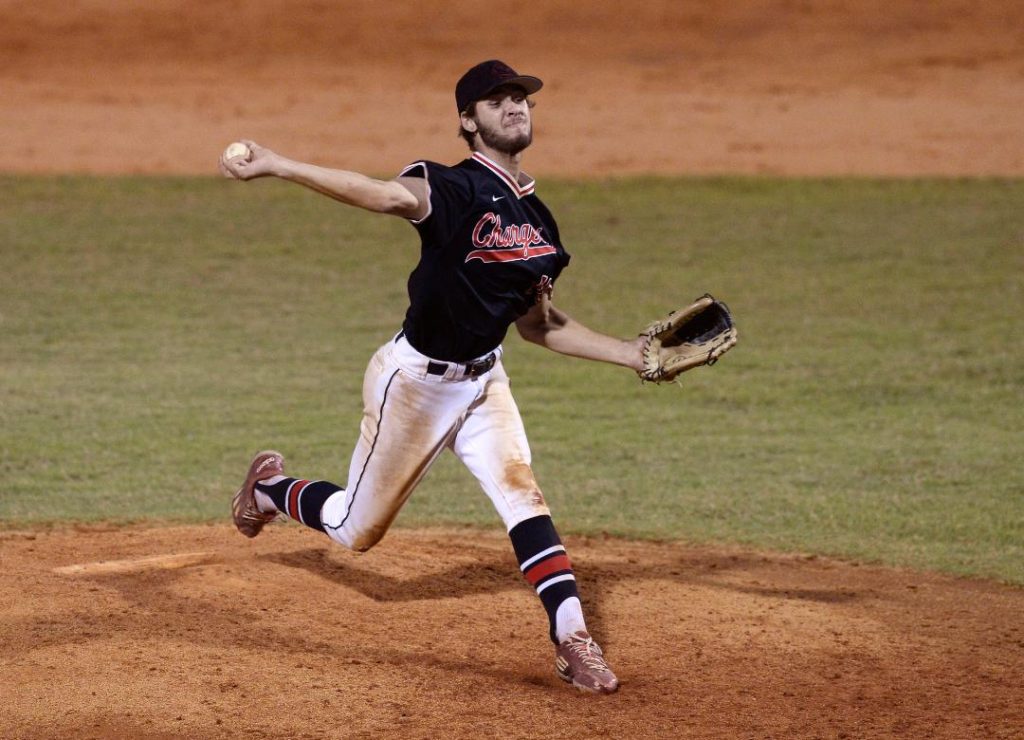 Senior Kade Manderscheid finished off the game, 
earning the save. 
(
Photo by Jason Behnken)
Strawberry Crest (18-10) will return to the state semifinal May 29 to take on Thursday's Lakeland George Jenkins-Windermere winner. Game time at Hammond Stadium is set for 4 p.m.
In their final four debut last year, the Chargers committed seven errors in a 5-2 loss to Sarasota. This year, they will go back to Fort Myers brimming with confidence after outscoring five playoff foes 25-3.
"I think last year we were all just so happy to be there," Beattie said. "Maybe we were OK with whatever would happen. Knowing this group and a little bit of what they talked about leading up to this point, I don't think they're going to be happy to be there on Wednesday. I think they're going to be looking to win two more games."
Marshall, for one, confirmed that notion.
"I'm not going down there two times just to get a pin," he said. "I need a ring this time."
– Bob Bellone, with nearly a half-century of experience in sports journalism, is in his second year with 813Preps.com.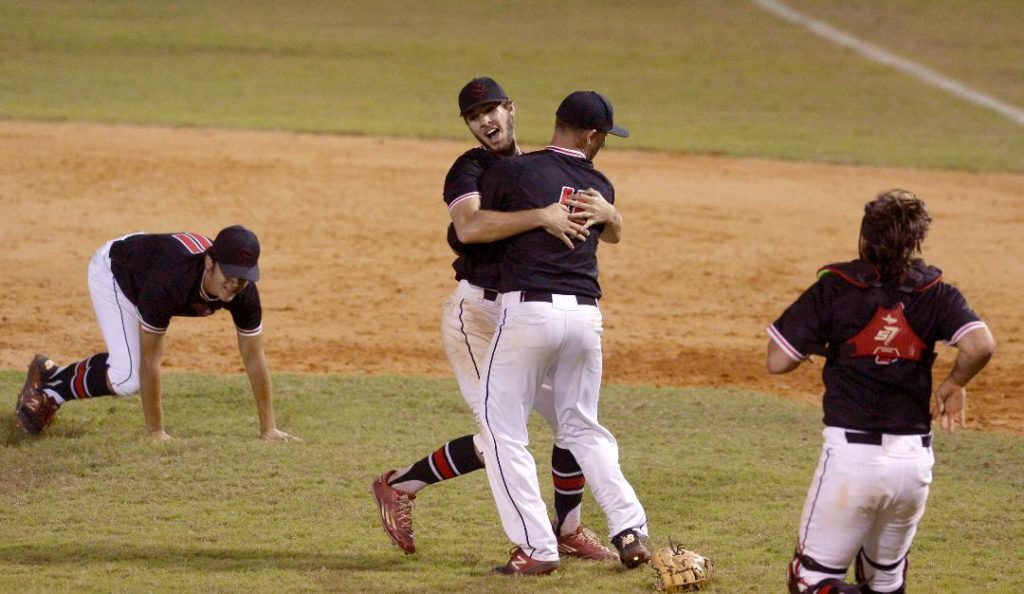 Seniors Kade Manderscheid and Tanner Kelley hug after the final out of Strawberry Crest's 3-2 win against Chiles. 
(
Photo by Jason Behnken)