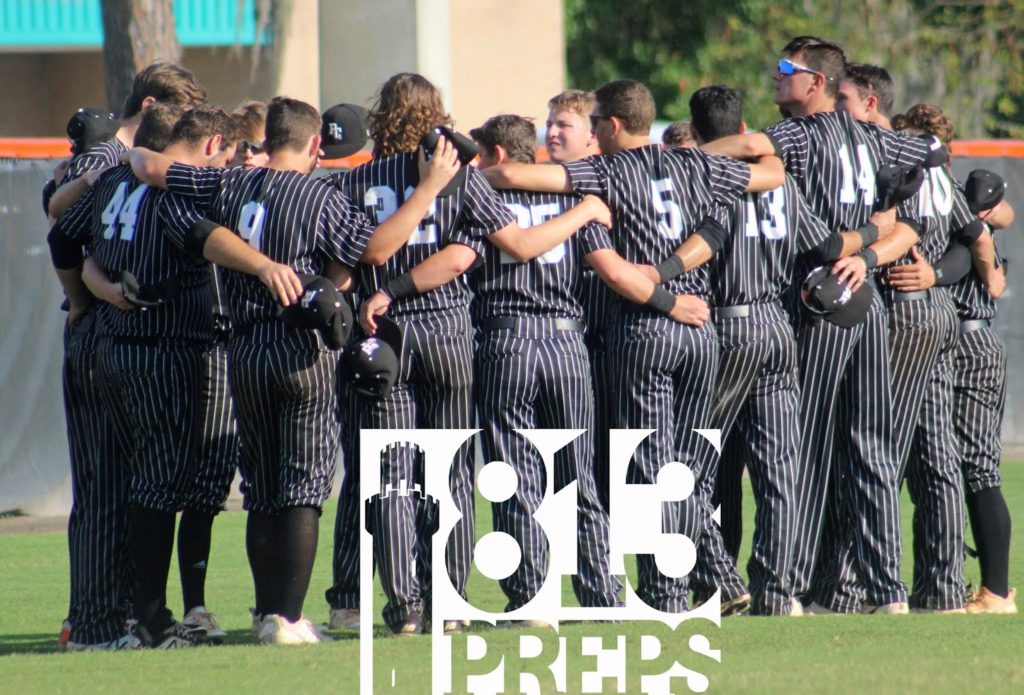 PLANT CITY – A coach's highest compliment, "I wish I had a dozen more just like …"
For Plant City's Mike Fryrear, that declaration could have a number of possible endings. His 28-2 Raiders team, which will head to Fort Myers on Wednesday for a FHSAA Class 8A State semifinal game against Hollywood McArthur (16-6) held at Hammond Stadium at 7p.m., have a fine selection to choose from in this group.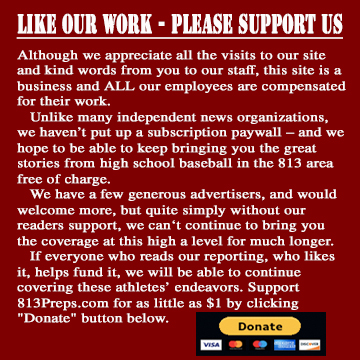 There's the veteran lefty ace Parker Messick, who has spun complete-games in his last seven starts, posting a 10-1 record; there is the fresh face, junior transfer Cole Cothren, who has a team-leading .464 average; senior backstop Hunter Emerine with 26 RBI and a handful of game-winning hits; the versatile Tyler Dowdy with six wins on the mound and 20 ribbies at the plate; defensive leader shortstop Cade Shissler; junior Jarod Wingo, who has been a vacuum at second base and allowed just three earned runs in 41 innings on the mound.
And though he'd take the reproduction of the leadership, skills and success of any of the above mentioned, Fryrear chose to affix the statement to a source that outsiders to his program may not have guessed.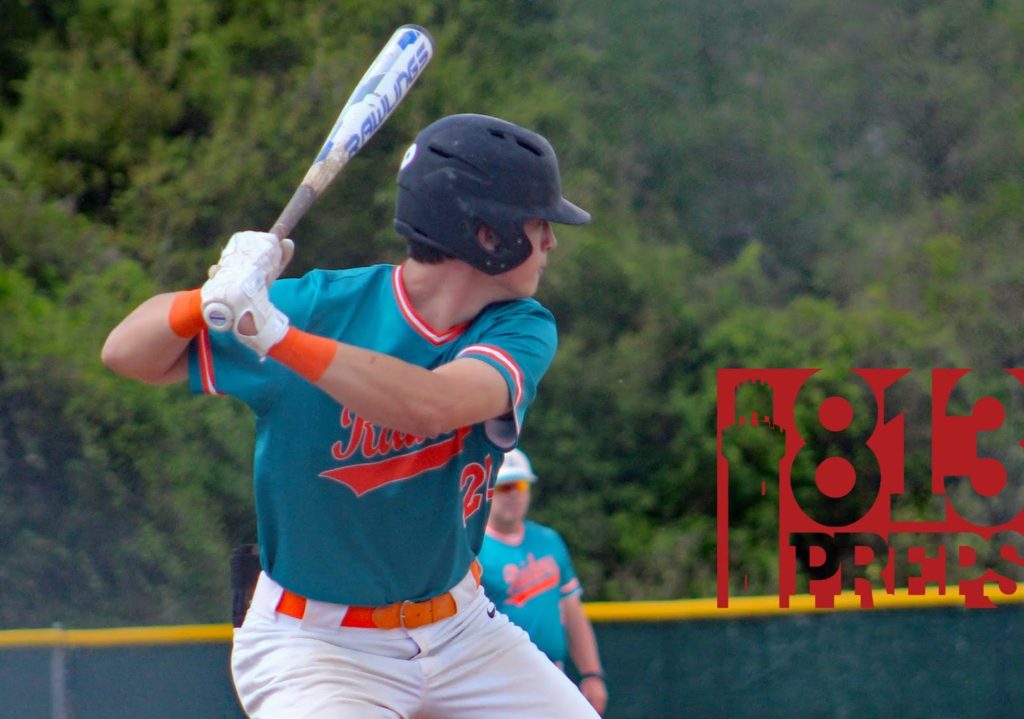 Raiders senior Casey Mawhinney.
"I wish I had 30 more Casey Mawhinneys," Fryrear said.
Mawhinney, a three-year varsity player, has had a solid season at the plate with a .282 average, 14 runs scored and 11 RBI. But for his coach it is the intangibles that his senior left fielder shows – his commitment, his leadership, his grasp of instruction – all things Fryrear said Mawhinney exudes.
"Casey loves pressure situations and he has a drive to make himself better … constantly working on his game and that is why he has been a big part of this team for three years," Fryrear said, "and off the field, you can't ask for a better kid."
In a mid-April, mired in a four-game hitting slump, Mawhinney spent extra time during the week working with his coaches and adjusting his swing. The next game at East Bay, Mawhinney, a Mars Hill signee, belted his first home run of the season, heck, the first home run of his career.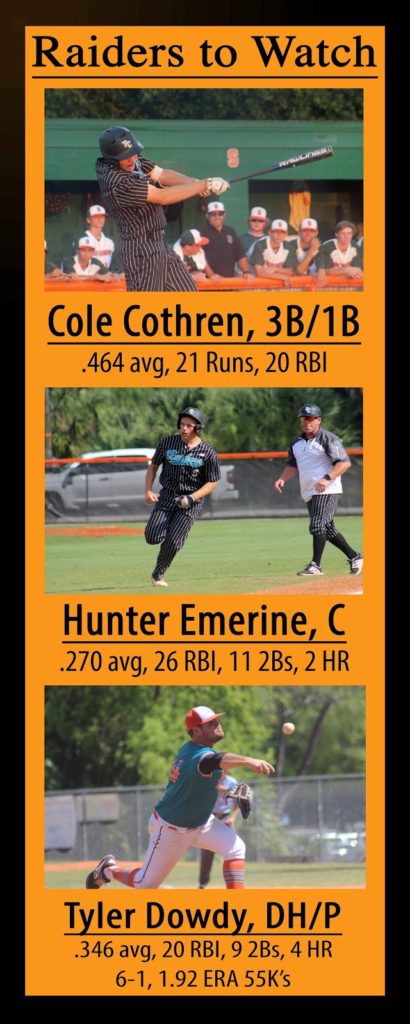 "The practice before that game, I had been having some problems keeping my hands inside, and during tee work my coach told me the change I needed to make and I instantly knew what he was talking about," Mawhinney said. "I took that, got that feel down and the entire game I cleared my head and just thought, 'keep your hands inside the ball,' and got the job done."
Dedication to improvement of his own game is great, but Mawhinney takes almost as much pride in building a future for the program he's been a part of for four years.
"I remember my freshman year, Billy McKay took five of us younger guys into the gym after practice and ran suicides," he said. "It made me feel good that a senior took time, made us feel like he cared about us. So now, I try to do that, every day I try to work with different freshmen."
"The last game we played on our home field, the seniors talked about how we have a legacy and how important it is to pass that legacy down."
Fryrear said though he may not be the most vocal player on his roster, he's among the most trusted by the coaching staff, saying Mawhinney has earned that trust through dedication.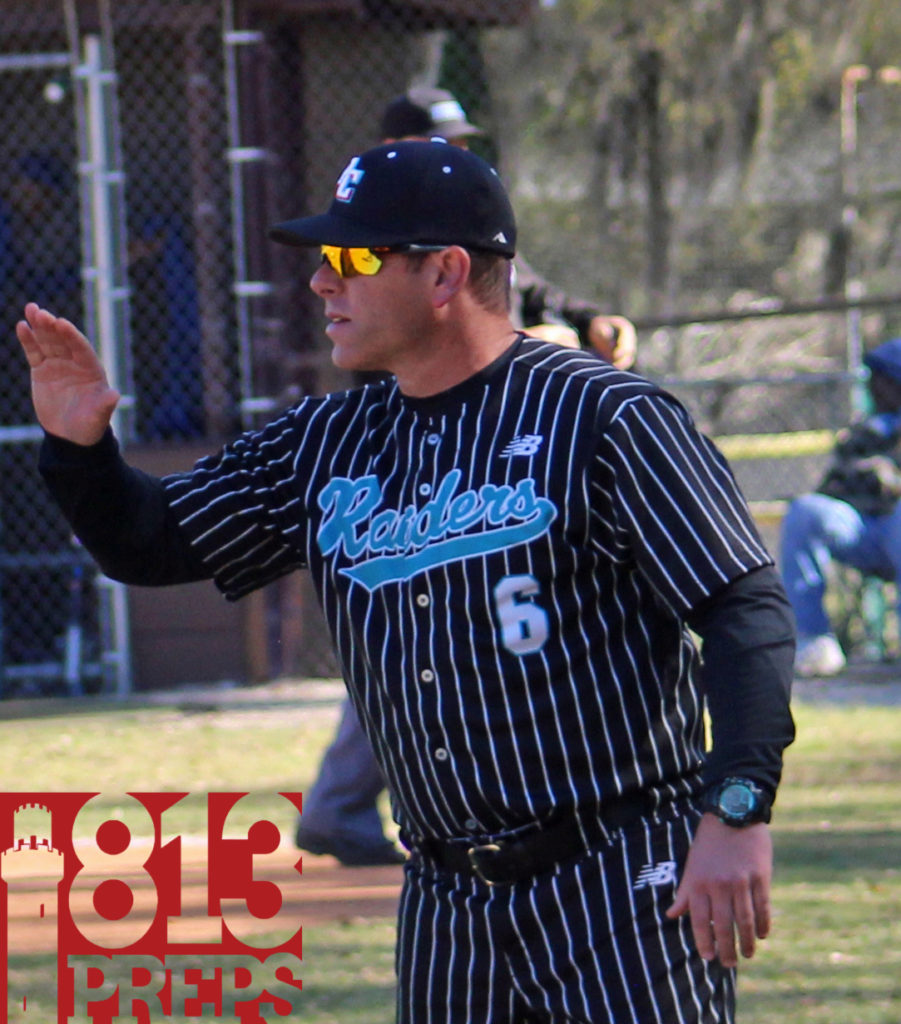 Raiders head coach Mike Fryrear
"When we do individual work and I break them up into groups, he takes the young guys with him, he did it all fall," Fryrear said. "He knows that this isn't just a one-trick-pony of a year, that we are building something and he is a guy who wants to see that happen."
The importance and significance of a role-player to this team, may be the best explanation of why the Raiders have been so successful this season, claiming a first-ever district title and reaching the state semifinals for the first time in more than 50 years, last making it as "The Planters" in 1965.
Everybody has contributed. Like Mawhinney's adjustment and home run, everyone has had a moment.
There is pitching staff comprised of four pitchers with at least five wins this season, just a pair of losses on the field between them, a 1.44 team ERA, 251 strikeouts in less than 200 innings, and an opponents' batting average of just .186.
There's a potent offense hitting .311, averaging six runs-per-game, with 49 doubles and 14 home runs. There's speed abound with 42 stolen bases. And the . 960 fielding percentage.
"We're excited," Messick, one of the team's two senior captains, said. "We all feed off of each other, we're making plays when our pitchers need them, their getting strikeouts when our defense needs it, two out hits, getting runs in, we are just cooking right now."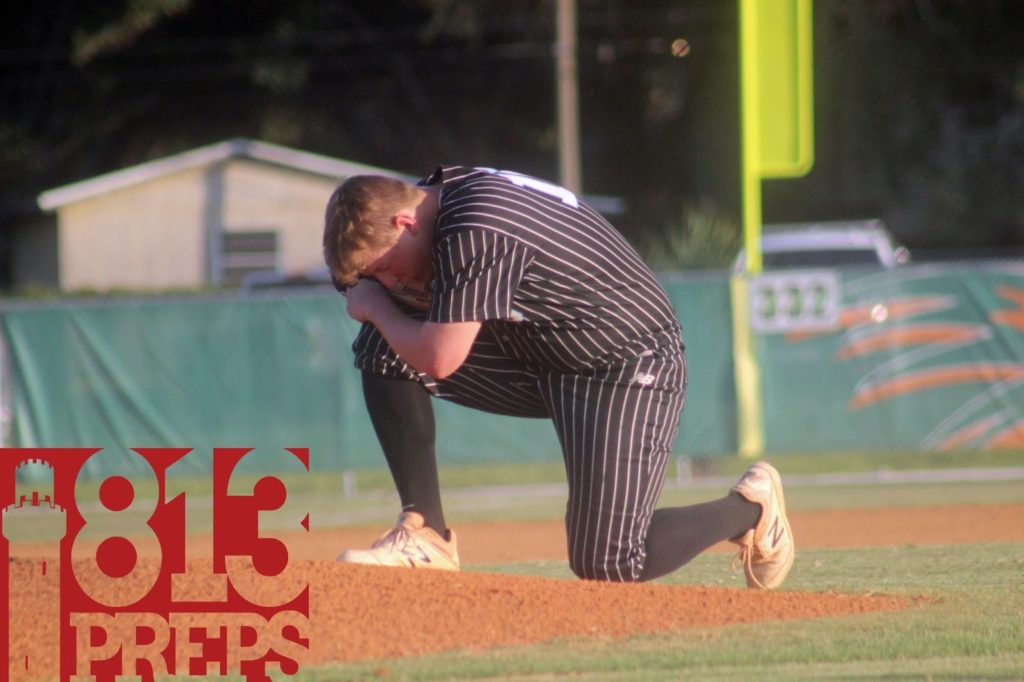 Parker Messick starts his appearance last week in the Region Final against Seminole as he has all his starts this season, with a moment of prayerful reflection. The FSU signee tossed a complete-game, one-hit shutout to lead his team to the state semifinals last Wednesday. 
Six Raiders' hitters have double-digit outputs in both runs and RBI, two more hit the mark in one and sit at nine in the other. For Messick, who will get the nod on the mound in Wednesday's state semifinal game against Hollywood McArthur (16-6) having that kind of support behind him has been a big relief on the mound.
"As far as offense goes, at any point one-through-nine any one of our hitters has the power or speed to change a game," said the Florida State signee. "Whether it's a homer, a triple or just a perfect bunt, our hitters have been coming through in a big way for us all year."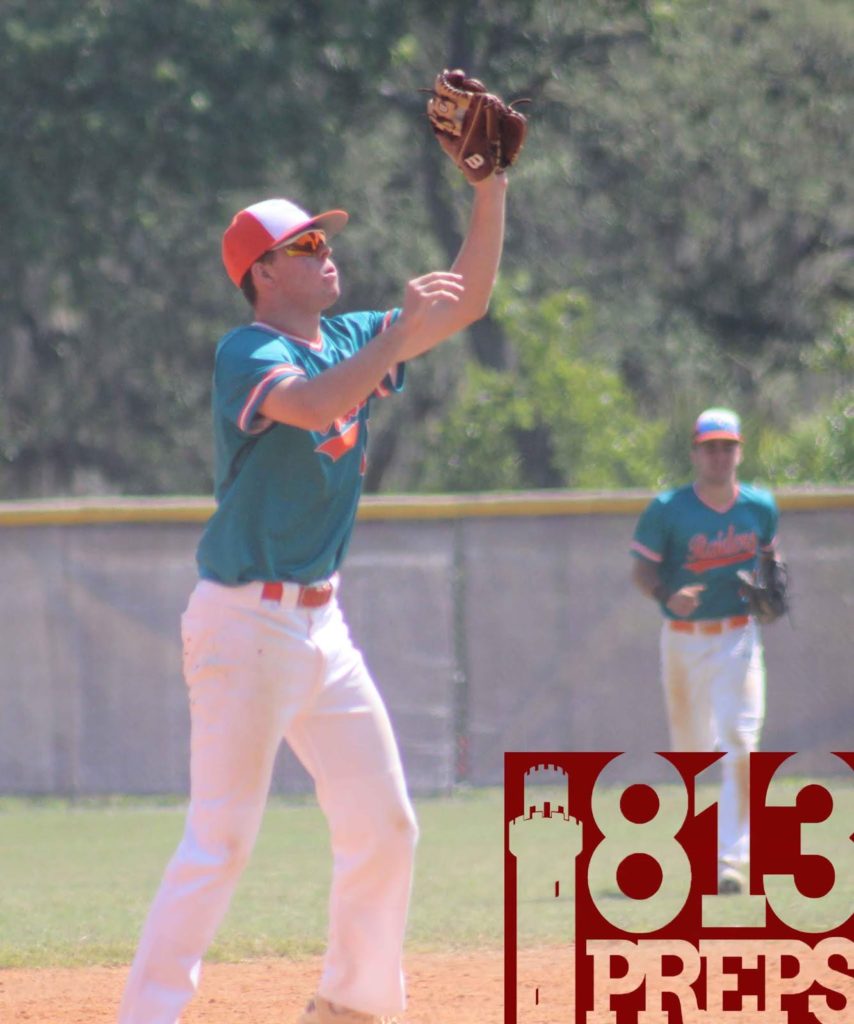 Plant City senior captain Cade Shissler
His co-captain, Shissler (Stetson signee) said it isn't just the pitchers that are put at ease by the revolving hero aspect of his team's offense.
"The good thing about this offense is that I can go 0-for-4 with four strikeouts and I am completely confident that this team is going to pick me up," Shissler said. "That is a big thing for each of us, knowing that we don't have to take (a tough day at the plate) onto the field with us and we're able to stay up out there."
The Raiders players know the team is heading for uncharted territory, that a state tournament will bring out the best in the four competing teams – which includes nearby Strawberry Crest (18-10) and Lakeland George Jenkins (21-6) squaring off in the other 8A semifinal.
"There is nothing that can get you totally ready for something you have never seen, and none of us have seen (the) state (tournament)," Dowdy said. "But we are going to be ready, thinking we are the No. 1 team, the team to beat, like we have all season and proving it to everyone."