2019 All-813Preps Defend10 Team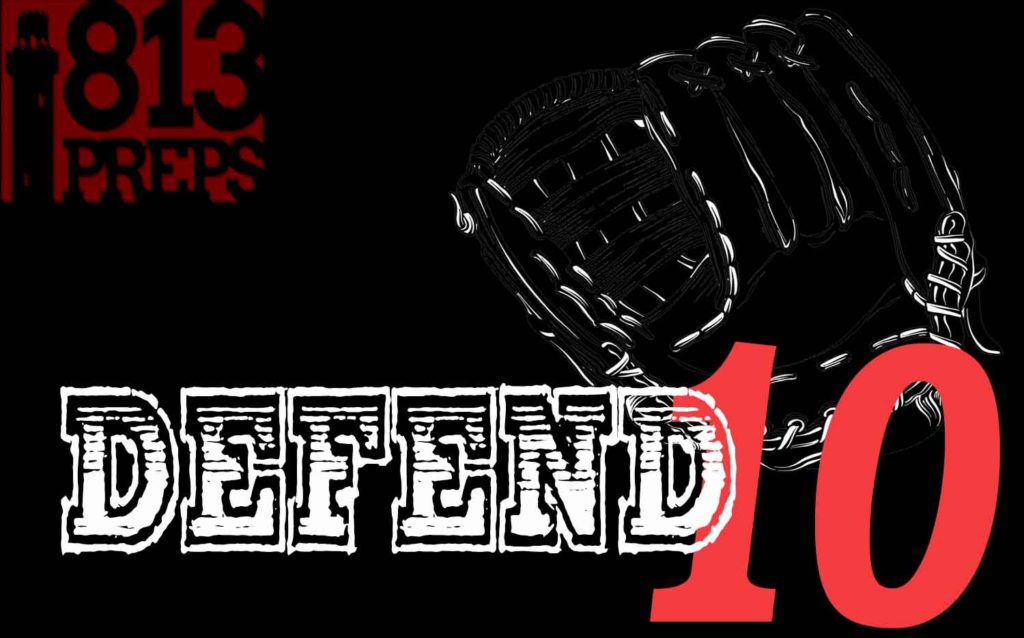 Our All-813 Defend
10
Team recognizes some of the top defenders across Hillsborough County, who kept things close with the hustle play, the diving snag, putting their body in front of the ball and gunning out runners this season.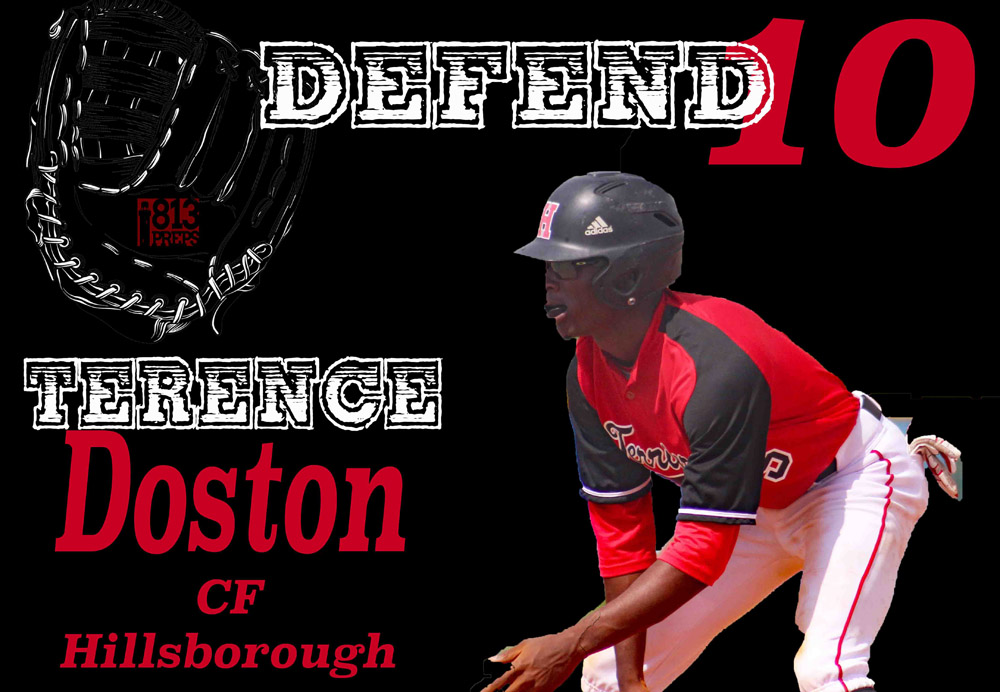 Terence Doston, CF, Hillsborough – The senior, two-sport standout showcased his impressive speed patrolling centerfield for the Terriers. Doston also hit .373 with 19 runs scored, five triples, four doubles and an inside-the-park home run, while stealing 12 bases. He was drafted in the 22nd round of the MLB first-year player draft and signed with the Milwaukee Brewers.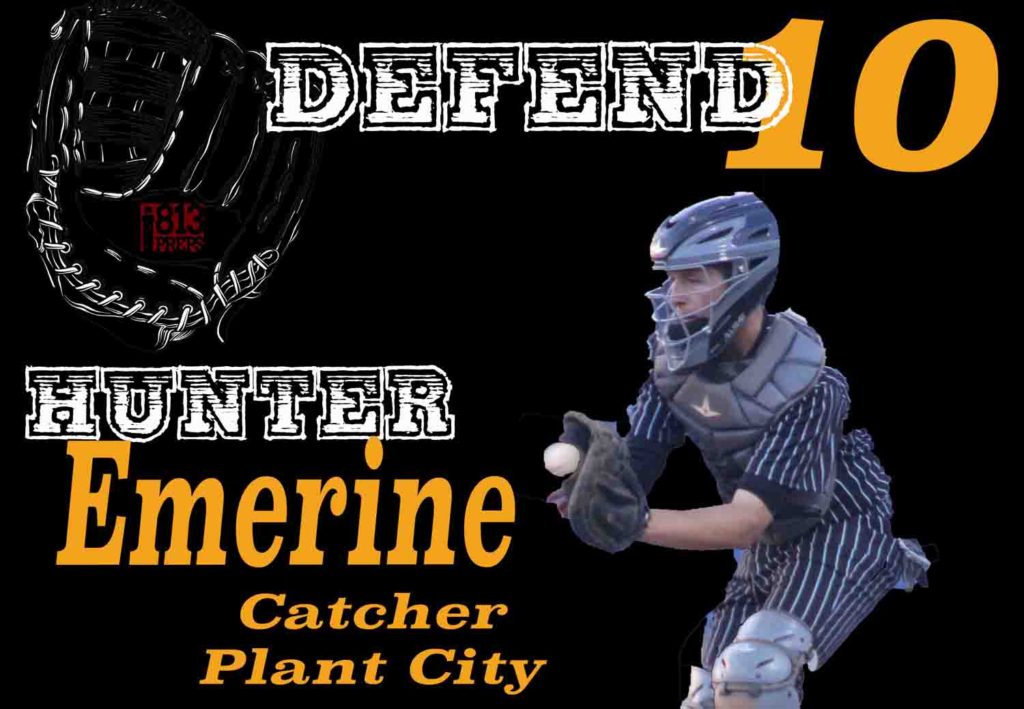 Hunter Emerine, C, Plant City – The Raiders' senior backstop was a wall behind the plate for the 8A state champions, committing just three errors and threw out nine base runners this season. He scored 15 times, drove in 26 runs, hit 11 doubles and a pair of home runs. Emerine is a Polk State signee.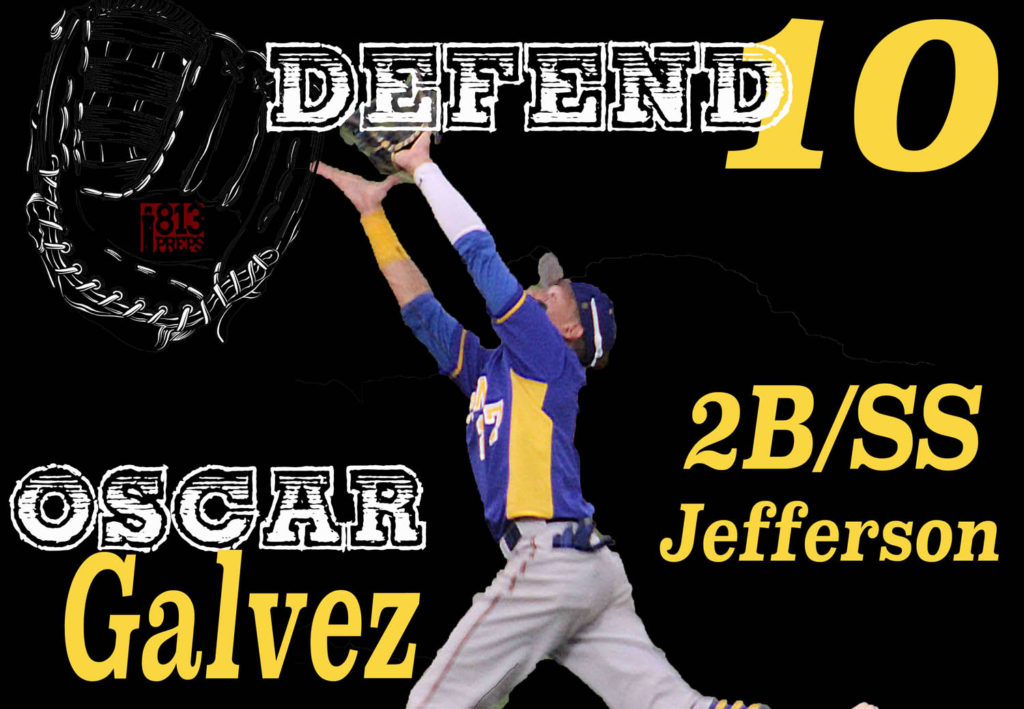 Oscar Galvez, 2B/SS, Jefferson – A versatile middle infielder, who played both second and shortstop for the Dragons with quick feet, excellent range and soft hands. Galvez, a State College of Florida signee, scored 27 runs in his senior season, with 11 RBI and 12 stolen bases.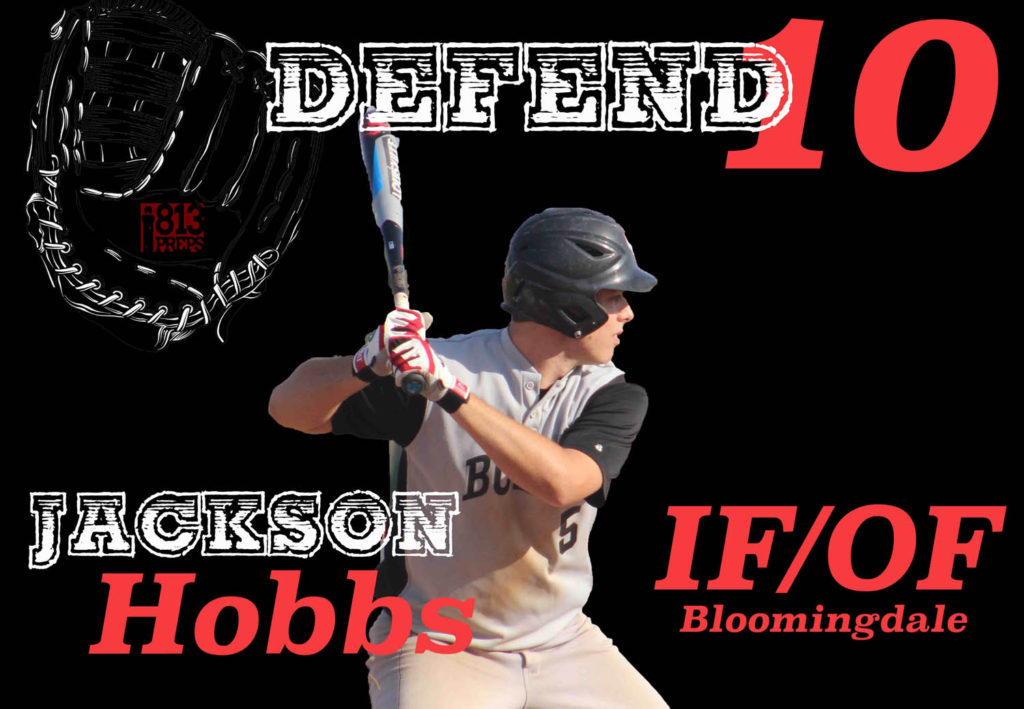 Jackson Hobbs, OF/IF, Bloomingdale – The junior played four different positions for the Bulls this season and committed just one error. Hitting in the middle of one of the county's most formidable offenses, Hobbs hit .312, with 17 RBI, 16 runs scored and a pair of doubles.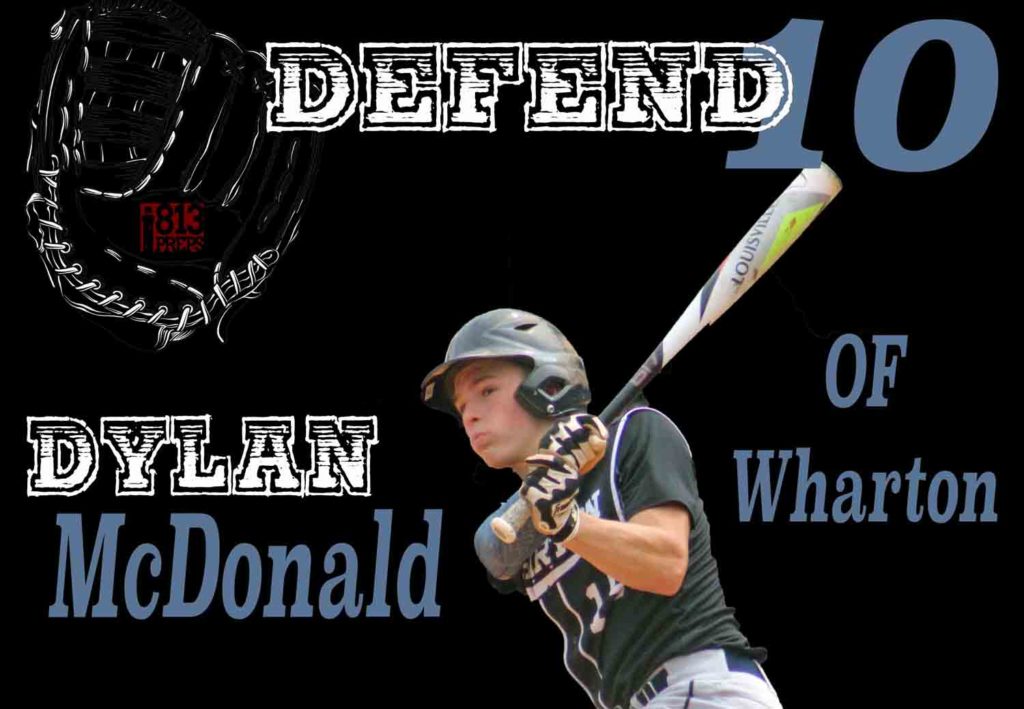 Dylan McDonald, MIF/OF, Wharton – The sophomore started in the infield this season, but with his impressive speed made a move to the outfield where he made his mark for the 19-5 Wildcats. He threw out four runners from the outfield this season, including a pair of big outs in the Saladino Tournament. He also scored 21 runs this season with five doubles and 11 stolen bases.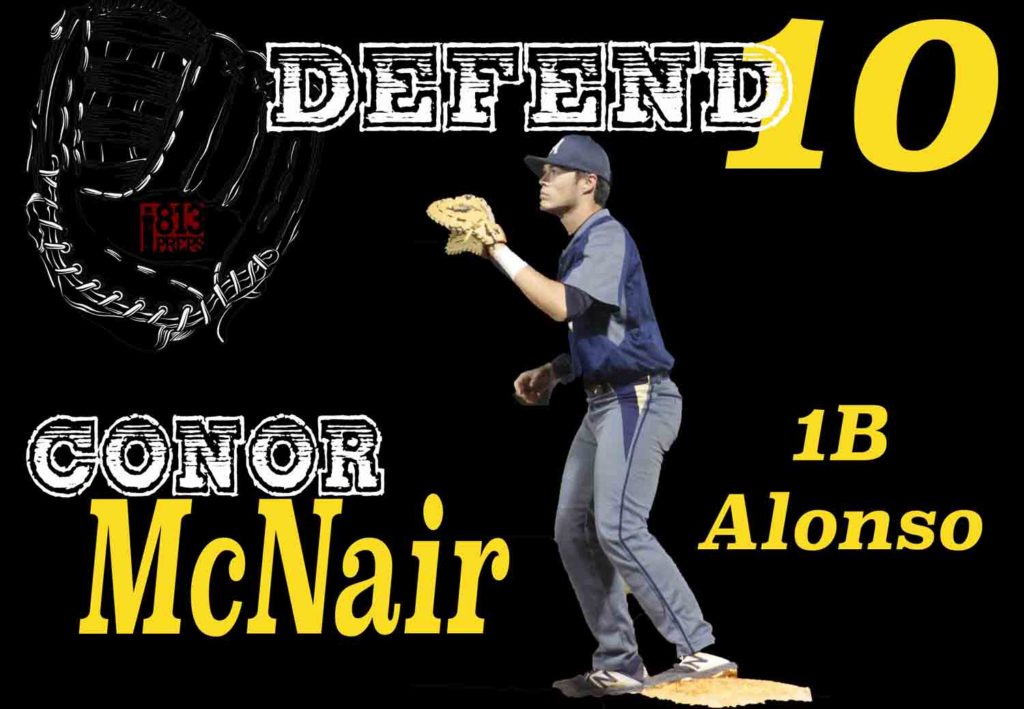 Conor McNair, 1B, Alonso – The Ravens senior captain moved to first base this year and took to it immediately making just a single error all season. He helped turn 12 double-plays and had a .994 fielding percentage. At the plate McNair drove in 17 runs, scored 15 and hit two home runs.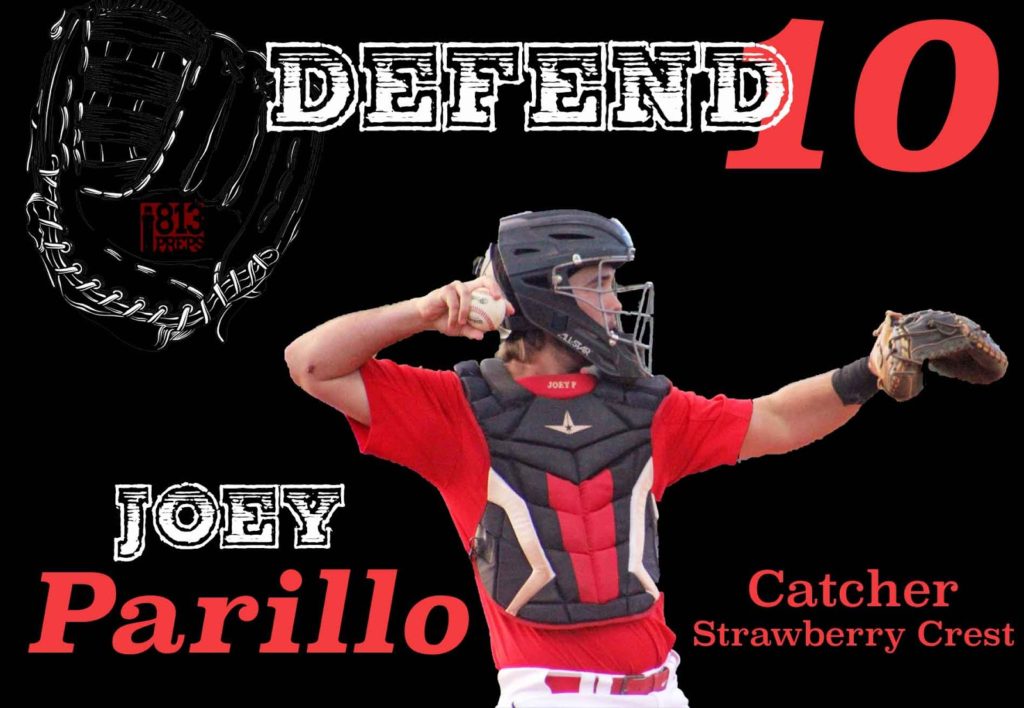 Joey Parrillo, C, Strawberry Crest – The Chargers backstop was an on-field leader for both last season's program-first district and region championship team, and this season's repeat champs and Class 8A state runner-up. He caught 10 stealing runners and had a .987 fielding percentage, while allowing just five passed balls. The senior hit .284 this season, with 13 runs, 15 RBI, six doubles and 11 stolen bases.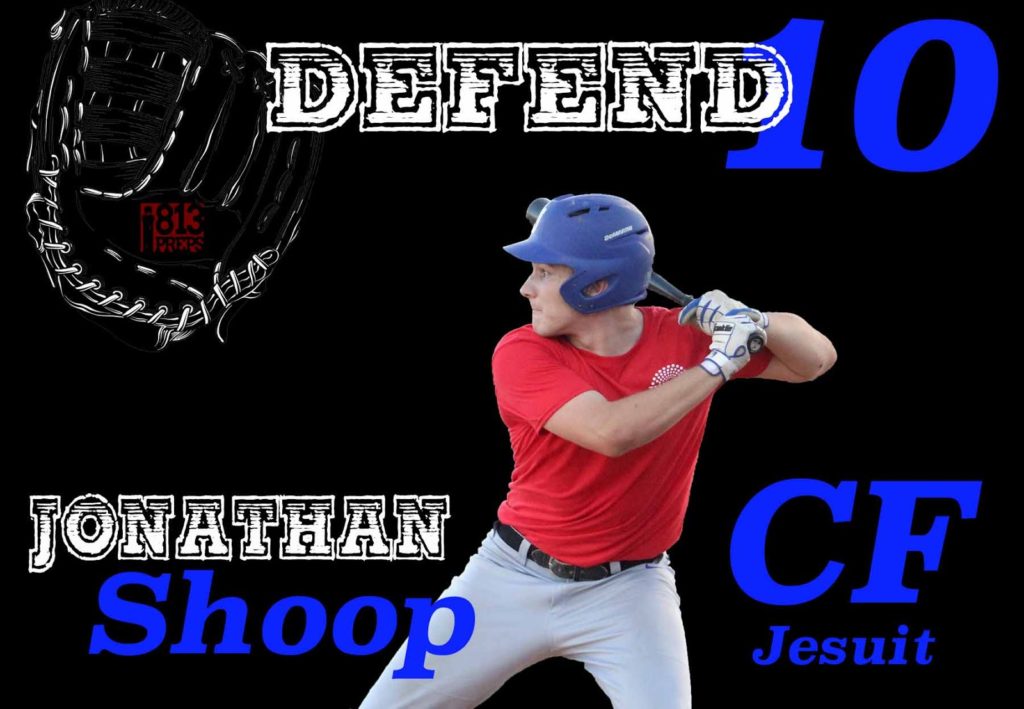 Jonathan Shoop, CF, Jesuit – The defensive player of the year for the 6A state champion Tigers, the junior centerfielder patrolled with great range, catching nearly everything hit his way. He made one error this season, and at the plate showed his speed with nine stolen base, scoring 21 times, while driving in 14.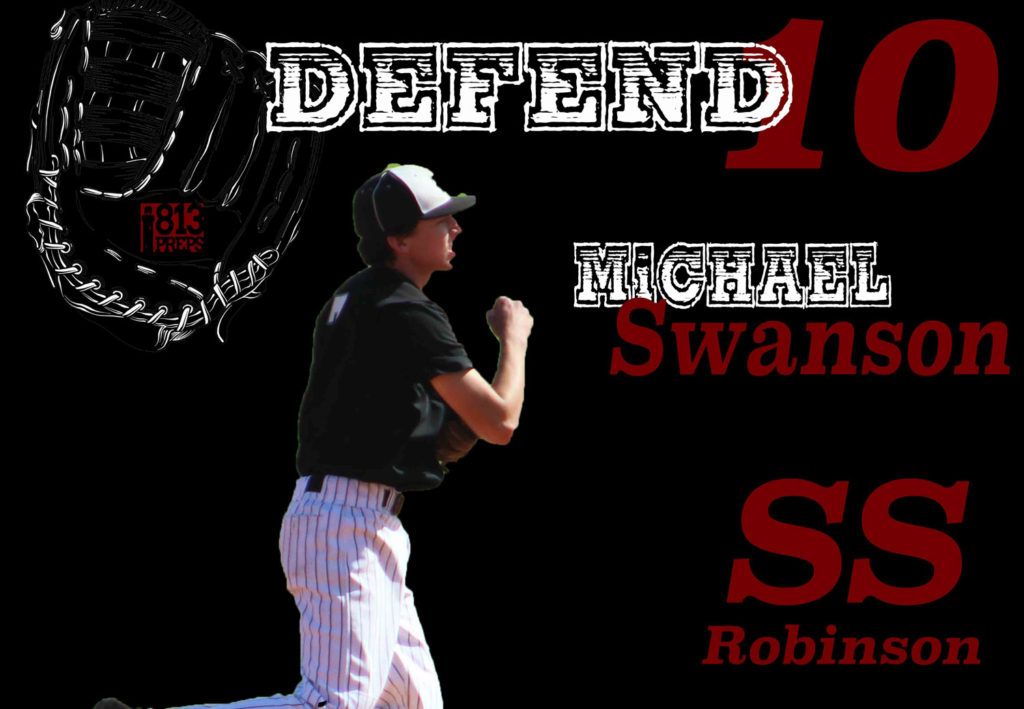 Michael Swanson, SS/P, Robinson – The Robinson senior showcased his smooth glove and strong arm both at shortstop and on the mound. Swanson hit .339 with 17 runs scored, 12 RBI, and 11 stolen bases, while making 11 appearances on the mound with a 2.65 ERA and 52 strikeouts in 37 innings.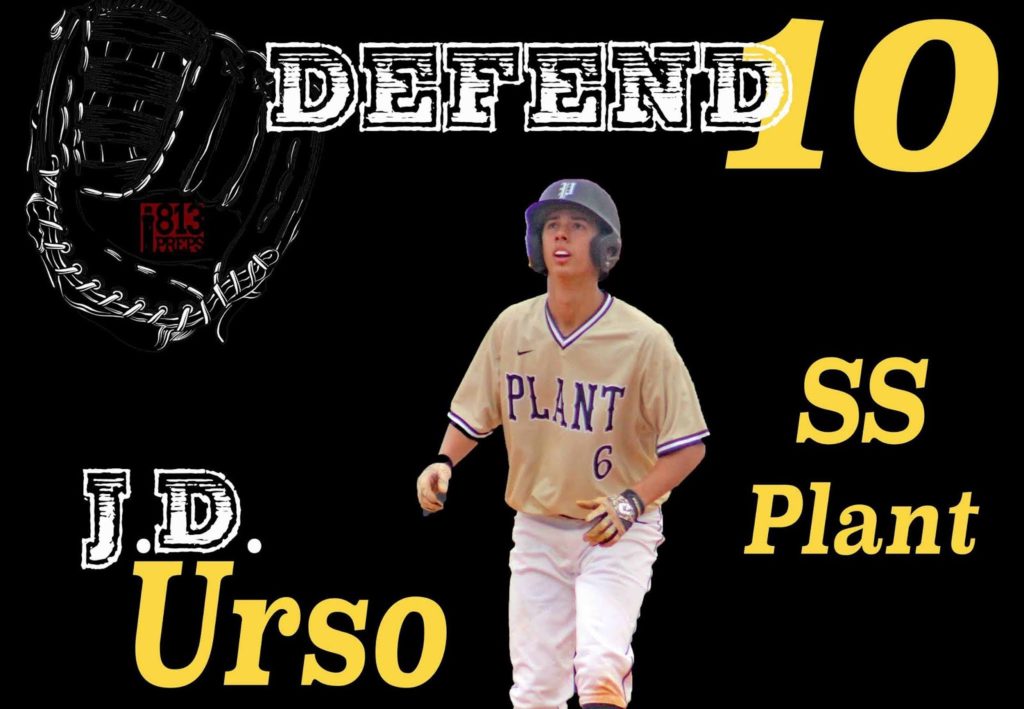 J.D. Urso, SS, Plant – Dubbed "steady and reliable, with perfect footwork," and he "never misses" by Plant coach Dennis Braun, Urso stood out in an always-strong Panthers defense. In two games this season (wins over Leto and Strawberry Crest) Urso had double-digit assists from short. Urso hit .308, with 14 RBI and 13 runs scored.
•   •   •   •   •   •   •   •
The Fresh Four: The Future, Now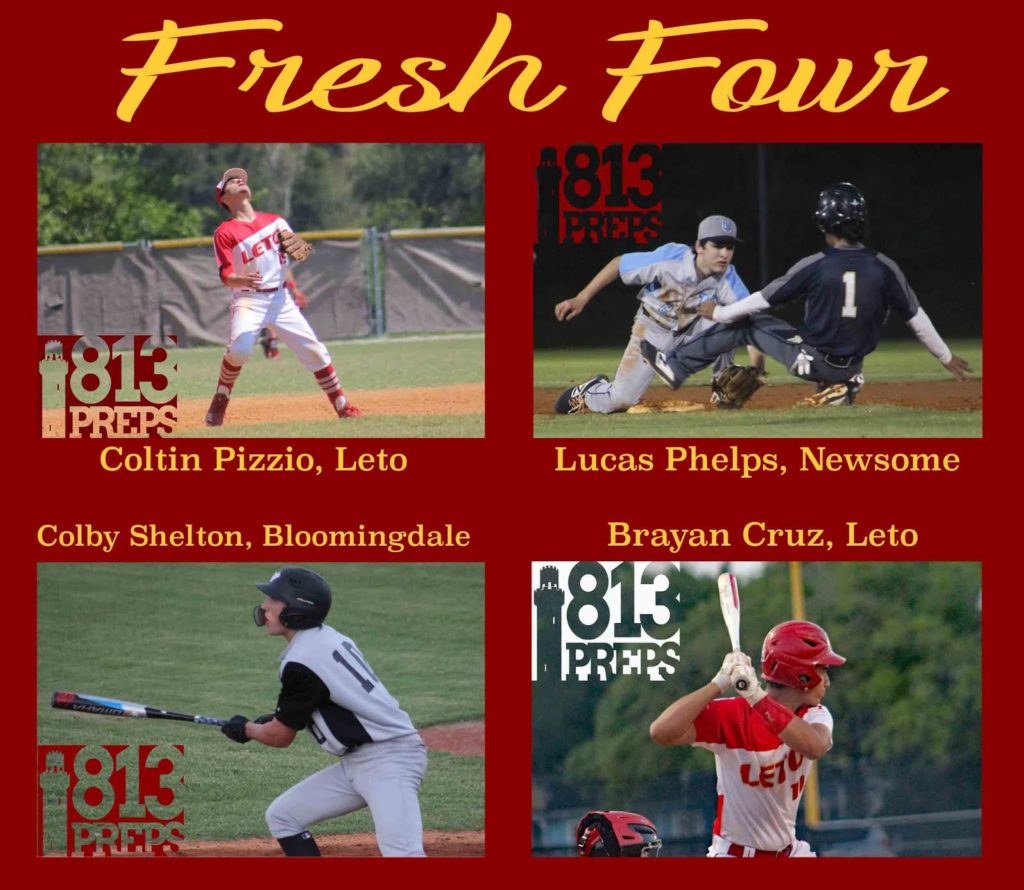 The future looks very bright with three sophomores and seven juniors earning All-813 First Team honors, but it doesn't end there. We wanted to highlight just a few of the "frosh" faces that made an impact in the 813 this season …
Brayan Cruz, OF/DH, Leto – In just the fourth game of his high school career, the Cuban native crushed a grand slam and added a two-run double in a Saladino win over Steinbrenner. In just 21 games this season, Cruz hit .306, scoring 18 times, with 17 RBI and seven doubles.
Lucas Phelps, 2B/SS, Newsome – The middle infielder started the season on a tear with 19 hits in the first 18 games for the Wolves, he finished the year with six RBI, and seven runs scored, and also showcased great hands and a quick release on defense.
Coltin Pizzio, 2B, Leto – The nephew of head coach JJ Pizzio, Coltin took no time adapting the Falcons tradition of aggressive hitting and solid defense. At the plate, he hit .300, scoring 23 runs, with eight RBI, four doubles, three triples and 14 stolen bases.
Colby Shelton, 3B, Bloomingdale – Starting at the hot corner for the Bulls, Shelton was steady on defense with a .904 fielding percentage. But at the plate was where he really fit in for his team, joining a big slugging lineup adding 19 RBI, four doubles and three homers.