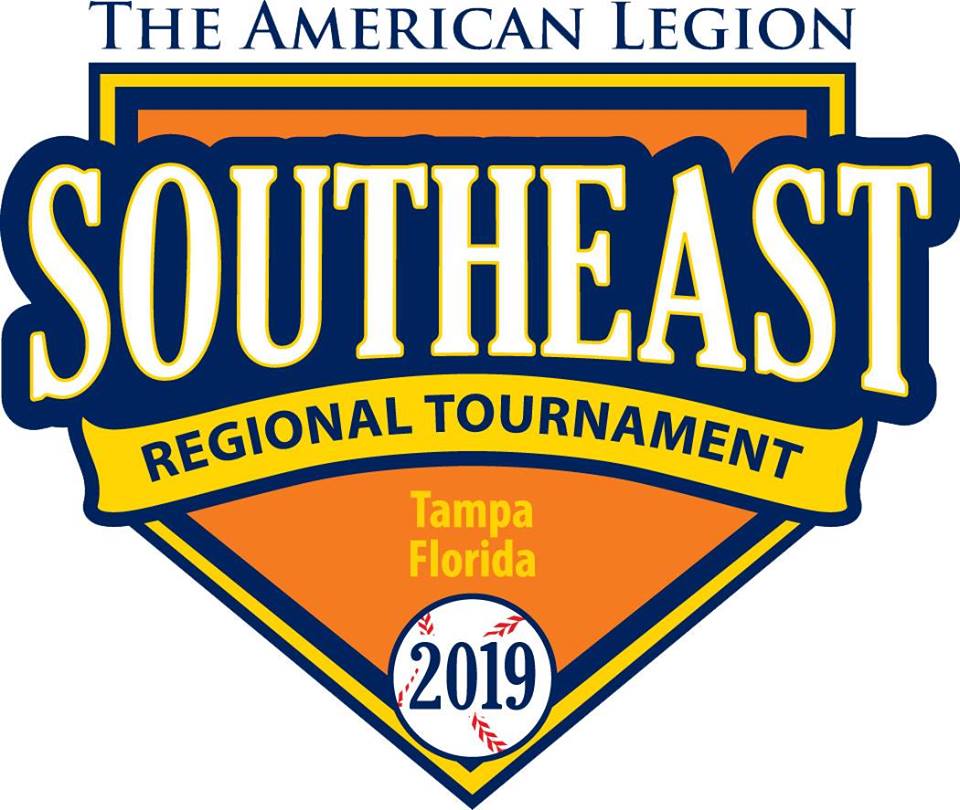 813Preps is proud to partner with American Legion Baseball to provide media coverage of the 2019 Legion Southeast Region Baseball Tournament.
TAMPA – The University of Tampa Baseball Field will be the stage for the 2019 American Legion Baseball Southeast Region Tournament this week, with the state champions from six southern states, an at-large, runner-up team from South Carolina, and the host team – West Tampa Memorial Post 248 in a double-elimination, five-day competition vying for a spot in the Legion World Series in Shelby, NC later this month.
American Legion baseball, the oldest organized youth baseball program in the world, was founded in 1925, and for decades has been the marquee showcase for high school-aged players in summer baseball competition. To this day, American Legion Baseball is still one of two organizations (along with its own sponsored Reviving Baseball in the Inner-cities, or R.B.I. program) recognized by Major League Baseball with the Legion World Series Champion recognized on the field during the MLB World Series.
The week-long tournament, which begins with a four-game slate on Wednesday, August 7th and culminates with a region champion on Sunday, has a rich history surrounding Tampa and the hosting post West Tampa 248. In 1981, Post 248 won the American Legion World Series with a team coached by longtime Gaither coach and member of Hall of Fames Frank Permuy, along with Jefferson High coach Pop Cuesta, who amassed more than 600 wins as the Dragons skipper. The '81 team was led by that season's American Legion MVP Dave Magadan, a Jesuit alum, who spent 16 years playing in the MLB and is the current hitting coach for the Colorado Rockies.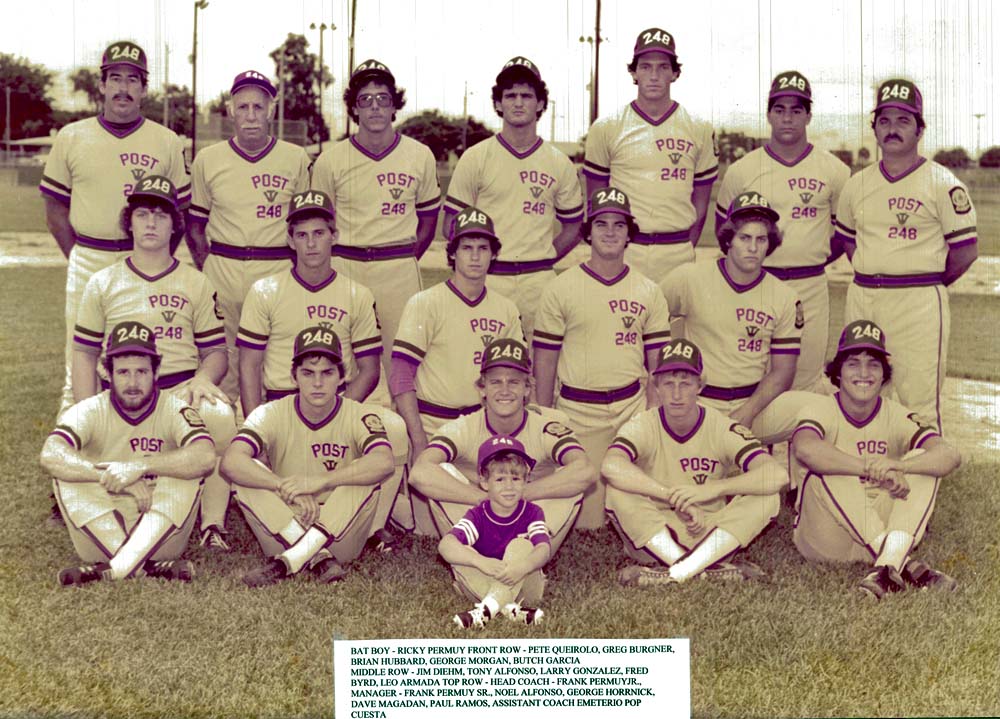 The 1981 American Legion World Series Champions West Tampa Post 248.
Tasked with defending the "home-field" will be this year's edition of Post 248, coached by Leto High skipper JJ Pizzio with a team fielded from Leto, Robinson and King High Schools. Post 248 finished as the runner-up in the state of Florida and will host state champions Tallahassee Post 13, state champions from Alabama (Troy Post 70), Louisiana (Pedal Valves Cardinals), Mississippi (Tupelo 49ers), South Carolina (Greer Post 115), and Tennessee (Columbia Post 19), as well as South Carolina runner-up Fort Mill Post 43.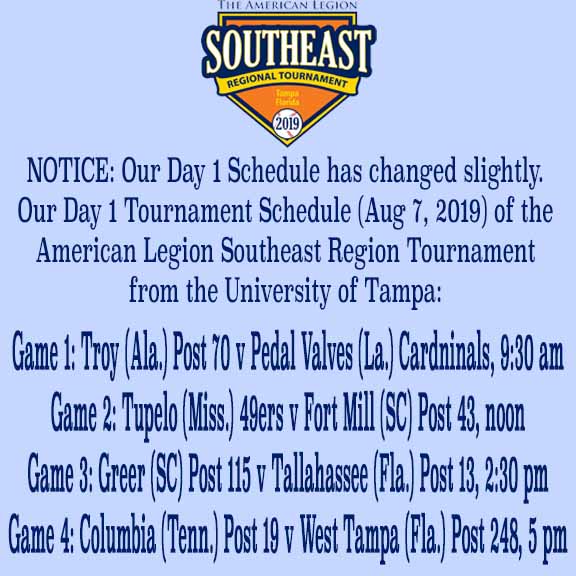 West Tampa Memorial Legion commander Eddie Diaz said he hopes this tournament will show area players, coaches and community members the things he says makes American Legion Baseball so special.
"We really are hoping this event is something this community gets behind and comes out and supports," Diaz said. "Legion Baseball is like no other summer baseball program. It isn't some individual-focused showcase, or some trophy-chasing tournament, it is about building skills and tradition that have made youth baseball great. It's about community, playing for your hometown, your school, your neighborhood and all the pride that these things build in future leaders, coaches and citizens."
Diaz, who will serve as the local host for the Region Tournament, also hopes that this event will be a chance for former Post 248 players, and all the other Legion teams of the past from our area a chance to take in the action throughout the week. He said that on the tournament's opening day, prior to Post 248's first game at 5 p.m. he is hoping to have any former area Legion player come out to the tournament and be recognized on the field prior to the game. He said he hopes to see many players form the 1981 Post 248 team, the World Series qualifying 1987 team, and other players from the post's rich history.
Admission to the tournament will be $10 a day, or $30 for a week-long pass (children 12-and-under are free), and parking will be free in the UT parking garage on North Blvd, down from the baseball stadium.
Our 813Preps staff will be providing media coverage of the games throughout the week, and the tournament has Facebook, Twitter and Instagram accounts setup at @SELegionRegion for you to follow all of the action.