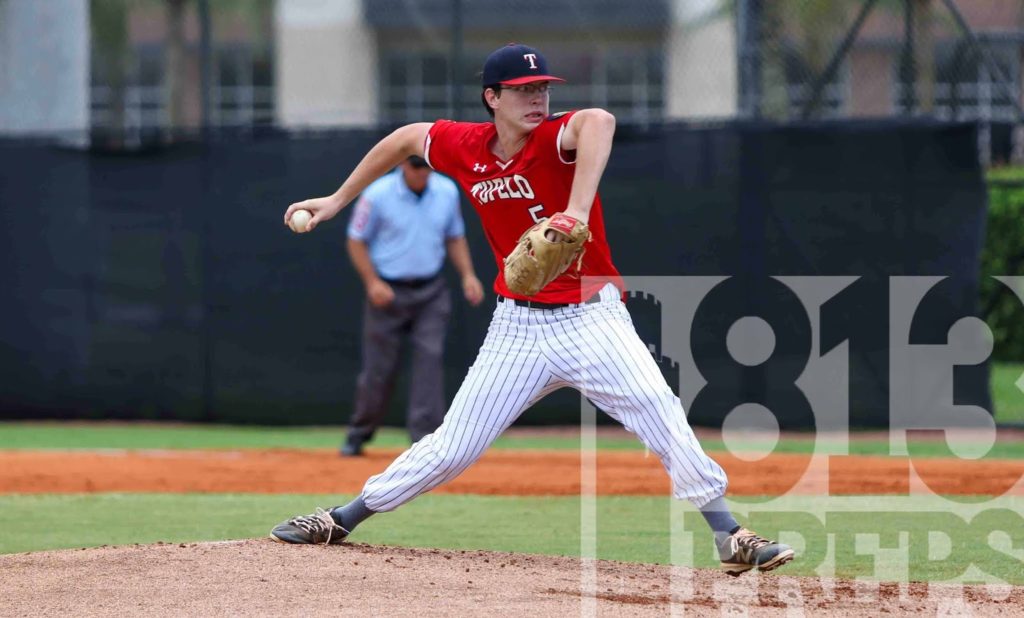 Tupelo 49ers starting pitcher Will Armistead pitched a complete-game despite a four-plus hour rain delay, and also highlighted the offense with a three-run homer. (Photo by Will Turner)
TAMPA –The American Legion Southeast Regional Tournament continued play on Wednesday afternoon at the University of Tampa.
Well, kind of. The second game of the day's slate, a contest between Mississippi state champion the Tupelo 49ers and South Carolina state runner-up Fort Mill Post 43 ran into multiple rain delays, including one that lasted over four hours through the afternoon that eventually bled into the night.
After a two-hour delay from its scheduled noon first pitch, Tupelo and Fort Mill battled for a trio of scoreless frames before Fort Mill broke through in the fourth. Right fielder Justin Kerosetz grounded out to second base with one out that scored shortstop Daniel Gueldner.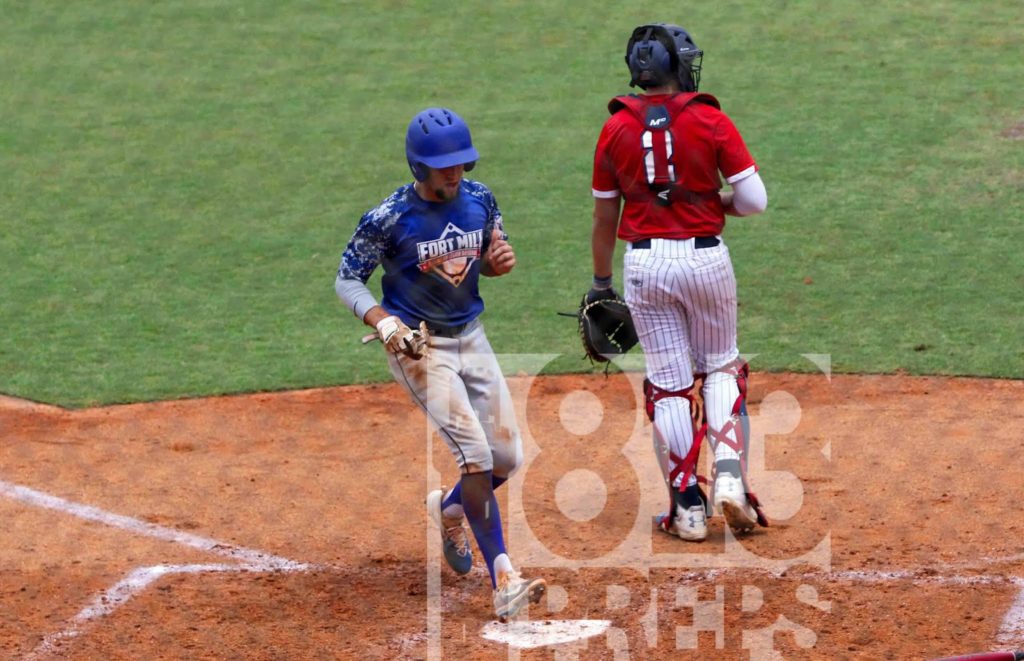 Fort Mill shortstop Daniel Gueldner steps on the plate scoring his team's lone run of the game on a Justin Kerosetz ground ball (Photo by Will Turner).
Tupelo had an immediate answer in the home half – third baseman Zac Gann lined a ball into centerfield, plating Shawn Dalton Weatherbee to tie the game. Two batters later, Tupelo pitcher Will Armistead uncorked a 1-1 pitch to straightaway left for a three-run home run to give the 49ers a 4-1 lead.
"I couldn't be happier for him, because he's such a great kid," Tupelo manager McKinley Holland said of his pitcher. "He's been our rock out here. He hit the first two home runs of his life this year and one of them was today."
After a groundout to short, the lightning sirens wailed at UT and the tarp came on. The rain came with it. In all, it was a near 4 ½ hour delay, for a game than only took 90 minutes to play.
Holland helped pushed water from the backstop and a few members of his team helped get the field ready to play on again. Fort Mill coaches helped University of Tampa head coach Joe Urso and his crew pull tarp on and off the field.
"Most of our guys work and they have jobs over the summer, their parents have taught them really well," Holland said. "(We) saw that (they) needed help and they lent a hand. They're those type of kids and we're thankful to have them."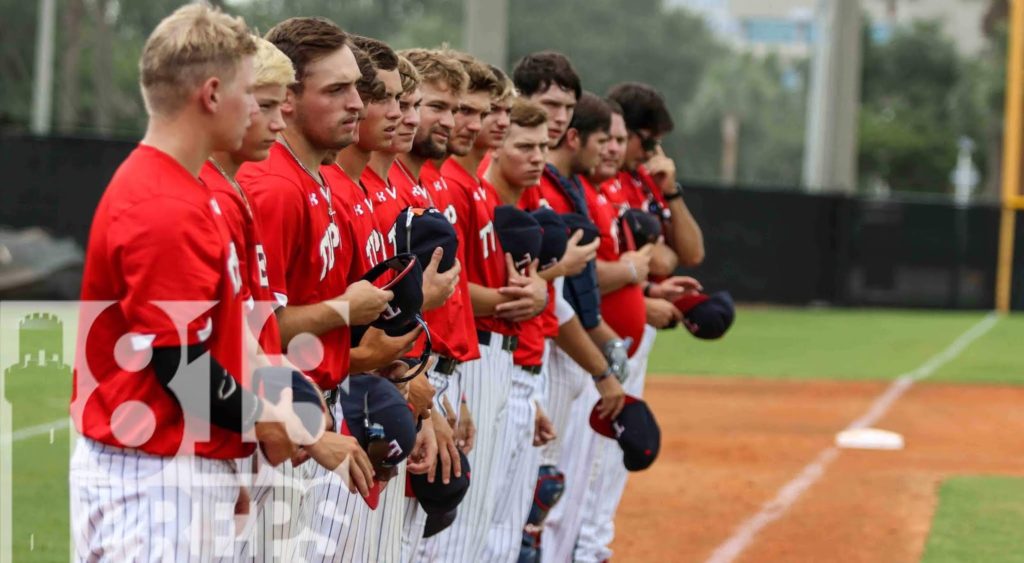 After the second delay, Armistead stayed on the mound to finish a complete game for the 49ers. Holland joked in the dugout after the game about getting him a steak if he finished it out.
"We just had to refocus and make sure my arm was ready to go out there and deal again," Armistead said.
Fort Mill leadoff hitter Bradley Bott, a UNC Greensboro commit, had three of his team's seven hits on the day in the losing effort.
"He's been our sparkplug at the top of the lineup all year," Fort Mill manager Tom Skula said. "When he gets on it puts a lot of pressure on other teams and he's been clutch for us."
– Will Turner is a student at the University of South Florida pursuing a double major in mass communications and history. He is the owner of WTurnerProductions.com, a high school sports website covering the entire Tampa Bay Area. Follow Will on Twitter at @TBTurner813 and @WTProTampa.