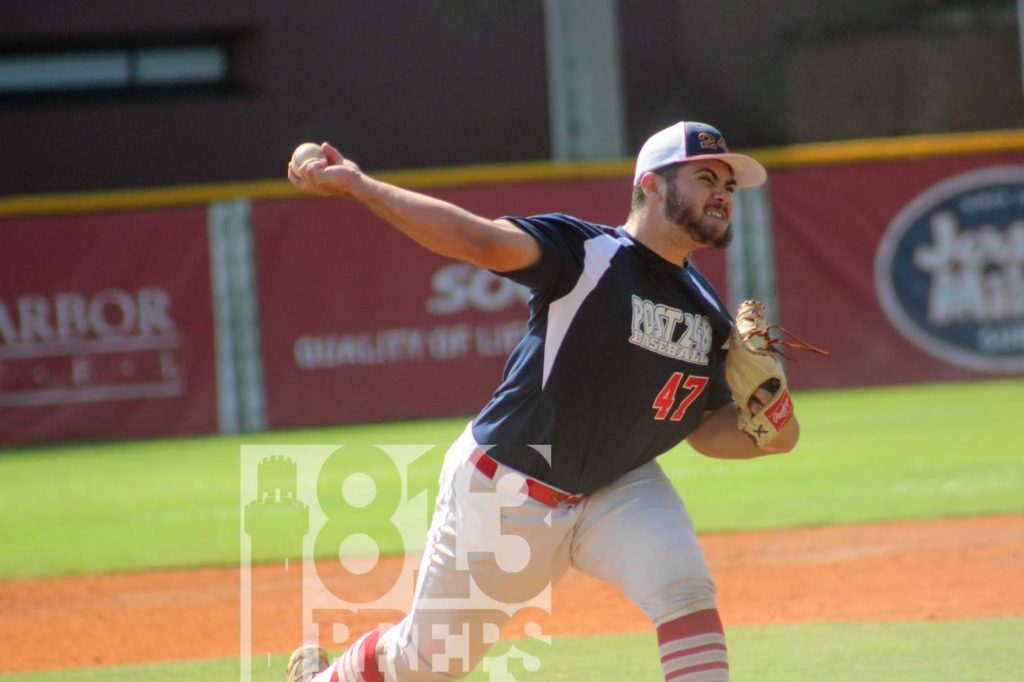 West Tampa starter Christian Suarez struck out nine batters, allowing just one early run in his five-plus innings of work. 
By Bob Bellone
TAMPA, Fla. – West Tampa Post 248 right-hander Christian Suarez wasn't thrilled that a rain-drenched Wednesday postponed his first-round start in the American Legion Southeast Regional Tournament until Thursday morning at the University of Tampa.
He got over it, striking out nine before a pitch-count limit deprived him of putting the finishing touches on a 10-1 victory against Tennessee state champion Columbia Post 19.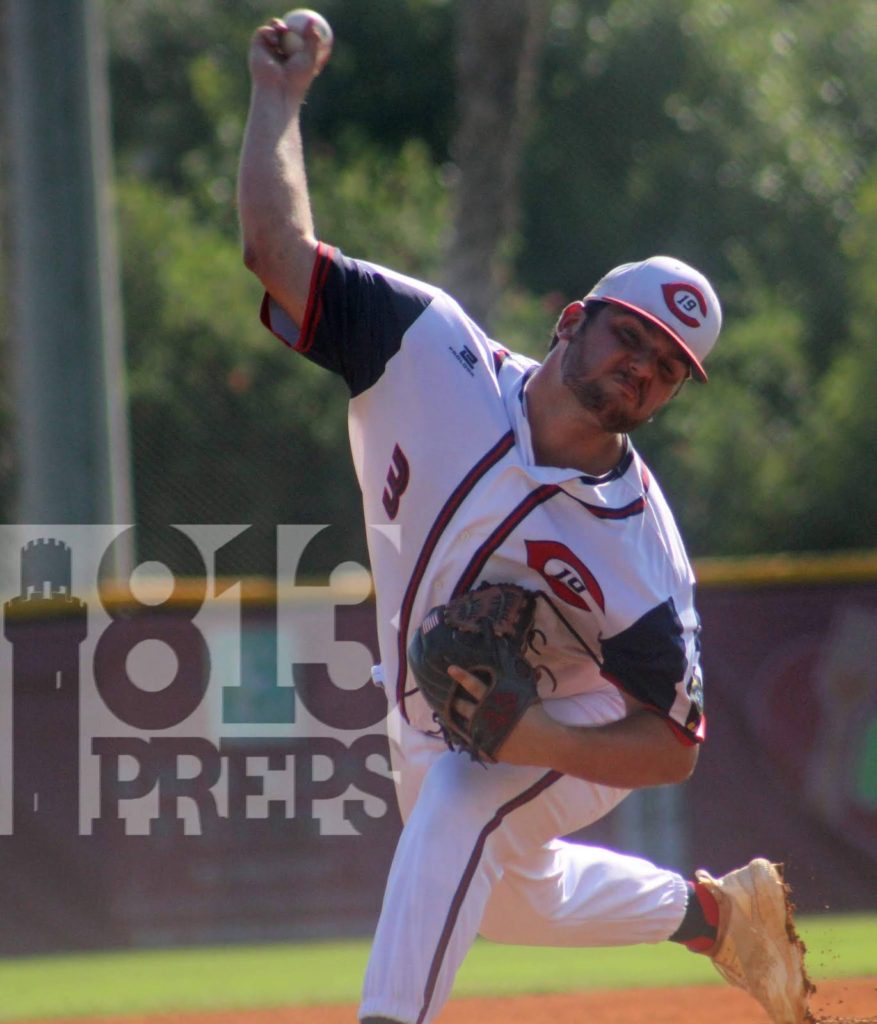 Columbia SP Graham Duke
"Personally, I hate morning games," Suarez said. "I hate the feeling of a wet ball, but they were real good about switching out the balls, keeping them dry, so that's always a big help."
Also helpful was the three-run advantage his teammates fashioned in the top of the first inning. Coltin Pizzio led off with a bunt single and promptly stole second. Columbia right-hander Graham Duke filled the bases with two-out walks to Jorge Carrero and Bryan Perez, and Jon Santos emptied them with a towering double to left.
"I thought he was going to catch it," said Pizzio, who reached on each of his four trips to the plate with two singles and a pair of walks. "It was a close play. We scored three runs off of it, so that was nice."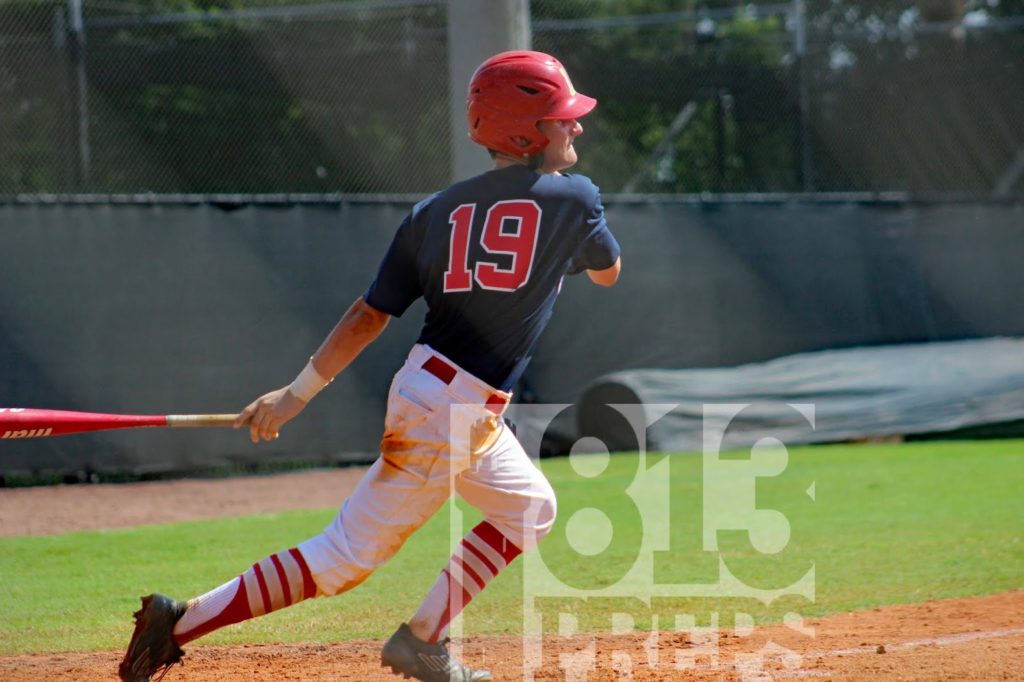 West Tampa's Coltin Pizzio led off the game with a bunt single, stole second and scored his team's first run. 
Suarez agreed.
"That meant a lot," the Stetson signed right hander said. "I went out there and gave up a run in the first inning, so who knows how the game turns out if we don't get those three runs early. It's always nice to pitch with a lead."
Suarez delivered 29 of his 104 pitches in the bottom half of the inning, giving up half of the six hits he surrendered before Mike Swanson replaced him with two down in the sixth.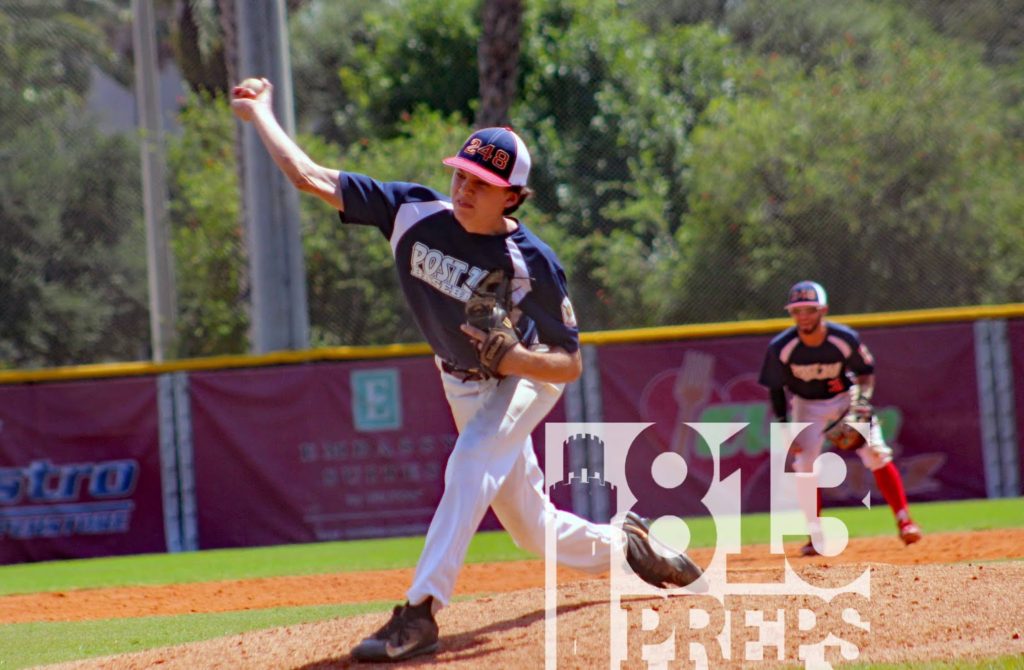 Michael Swanson finished things off on the mound for West Tampa, allowing one hit and striking out a pair in 1 1/3 innings pitched. 
West Tampa made it 4-0 in the third inning and scored three runs each in the fifth and seventh.
Carrero also got aboard in each of his four plate appearances – he singled, walked twice and was hit by a pitch – and scored three runs in a familiar environment for the tournament hosts.
"We have our friends here, our families here, so it's definitely kind of an advantage," Carrero said, "so we feel a little bit more comfortable."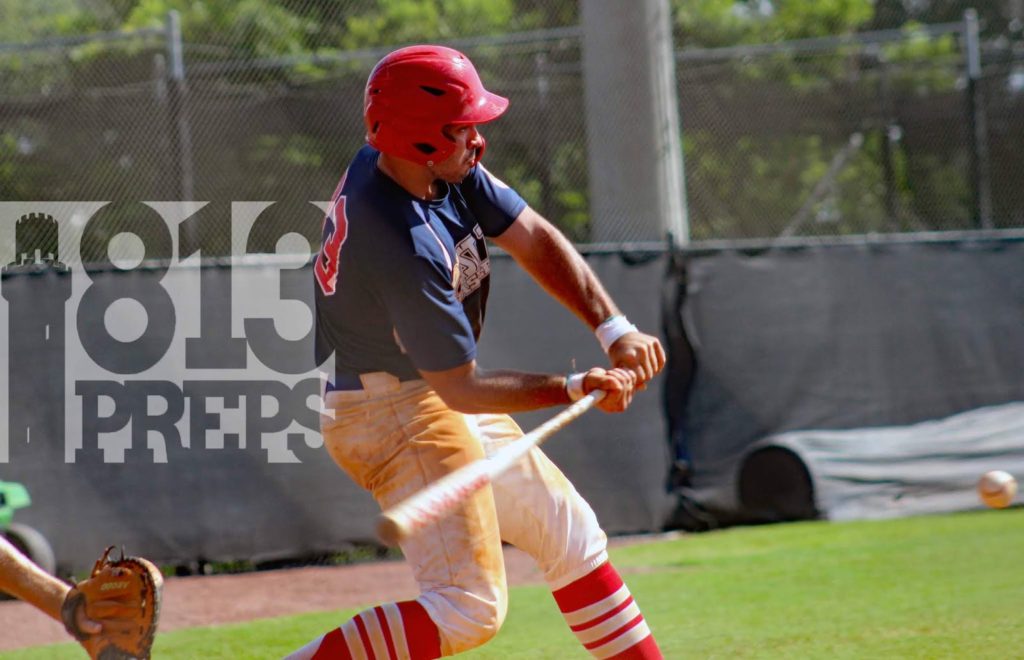 Jorge Carrerro helped West Tampa's cause scoring three times in his team's win. 
Perez matched Carrero with three runs scored and drove in a pair with a sacrifice fly and a double.
Post 248 coach J.J. Pizzio wasn't surprised by the lopsided score.
"I'm not really surprised ever with these guys, because I've been coaching them since they were like 12 years old," he said. "I either expect them to get blown out or we're good to go. There's not a whole lot of middle with these guys."
– Bob Bellone, with nearly a half-century of experience in sports journalism, is in his second year with 813Preps.com.