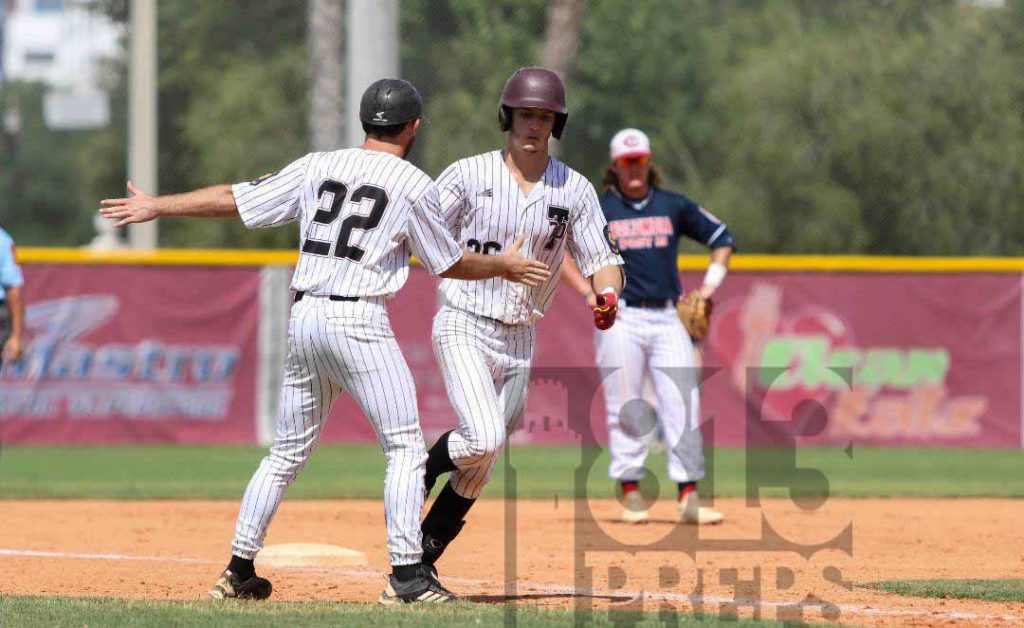 Troy's Joseph Wozniak is congratulated by his coach Rush Hixon after hitting a home run. Wozniak finished 4-for-4 with a triple, four runs and four RBI. (Photo by Will Turner)
TAMPA — Joseph Wozniak knew all along.
Teammates were shouting it from the dugout, as well, and even the PA announcer obnoxiously pointed it out.
"It's whatever," the 18-year-old rightfielder from Wallace Community College in Alabama said. "We were up big anyway."
Wozniak went 5-for-5 with two singles, a triple and a homer in Alabama Troy Post 70's 12-3 romp of Tennessee Columbia Post 19 in an elimination game of the American Legion Southeast Region Baseball Tourney at the University of Tampa Baseball Stadium on Thursday afternoon. Wozniak came up a double short of his first-ever cycle.
"Well, I still have time to get one," he added, "but we won and that's all that matters. I was more happy that our offense was finally able to get going like we know we're capable of."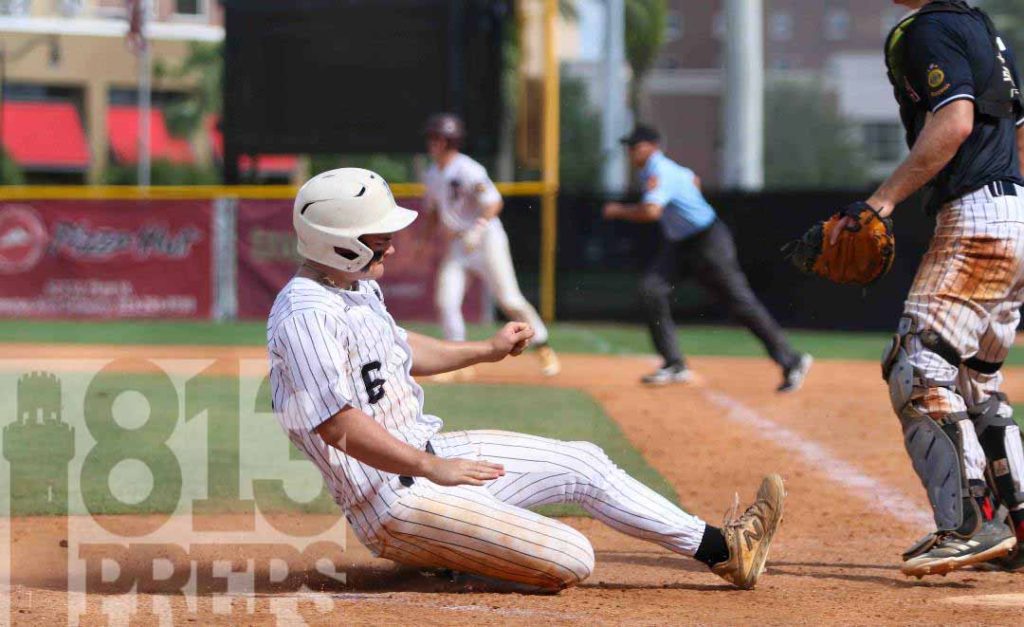 Troy's Grayson Stewart scores one of his two runs in his team's win on 
Thursday. (Photo by Will Turner)
Troy took a 2-0 lead into the third inning, but Columbia, who was eliminated from the tourney with back-to-back losses, tied it thanks to a two-run third powered behind William McCall, who drove in Jaylen Smith. Wozniak homered in the top of the third.
But Troy would score three in the top of the fourth and then put up a five spot in the fifth.
Columbia took a brief 3-2 lead until Bryson Peavy gave Troy the lead with a two-run double. Will Aaron and Reed Jinright both hit RBI singles, as did Coleman Wright.
"Coleman is a guy who you can plug in the middle of the lineup," Troy coach Rush Hixon said of his first baseman, who also had a double off the right-field wall Thursday. "He can really drive it into the gaps, so getting him going was big for getting the rest of the offense going."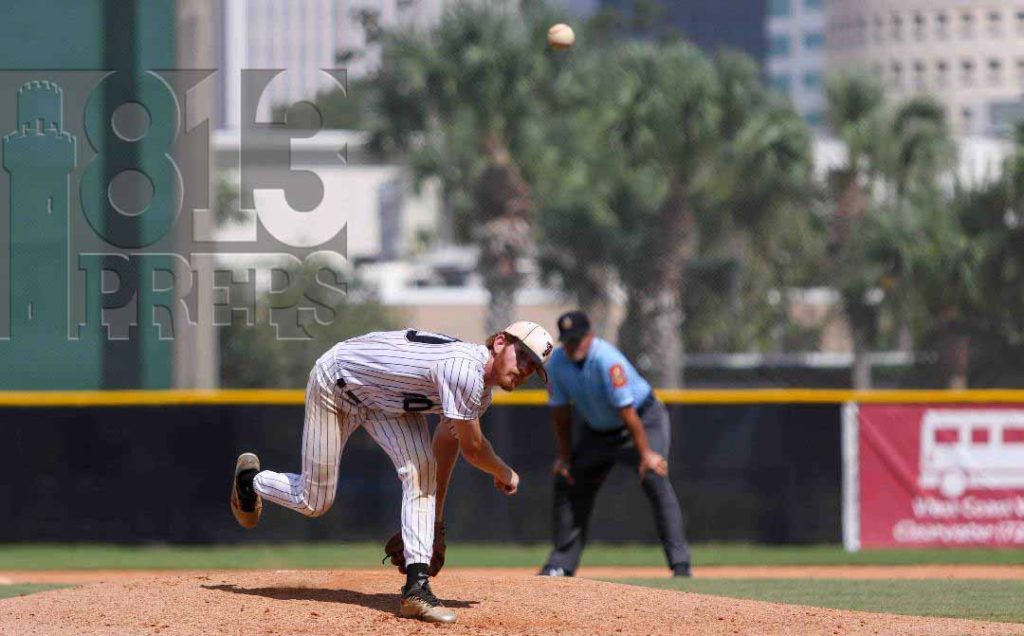 Troy pitcher Dalton Grider struck out four in a relief outing. 
(Photo by Will Turner)
As for Wozniak and his near cycle, it was Hixon who stepped on the brakes.
"They were yelling from the dugout to go," Hixon added, "but I told him to (stay back) because we wanted to end the game the right way. I was proud of the way he played today."
Despite the missed milestone, Hixon realizes its more than statistics Wozniak brings to Troy.
"He's a four-year guy, so having a veteran guy here stepping up really lead the way and leads our guys, for sure," Hixon said. "When a guy like Joe gets going, then we all get going."
– Mike Camunas is a longtime veteran journalist who is always seeking true stories, trained under J. Jonah Jameson and takes better photos of Spider-Man than Peter Parker. Follow Mike on Twitter @MikeCamunas