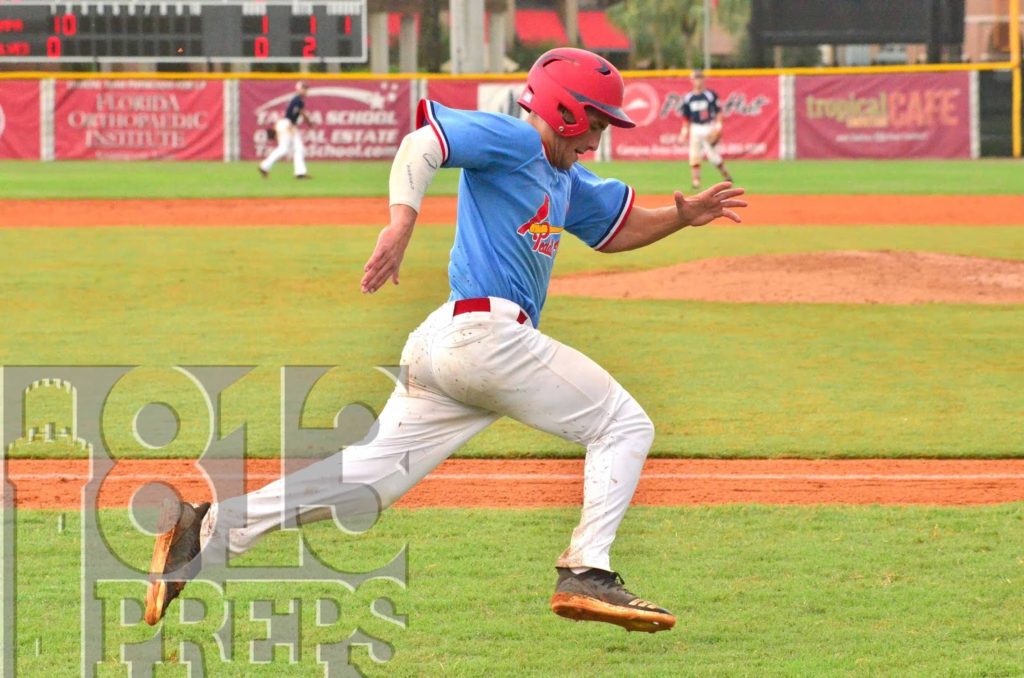 Stephen Klein heads for the plate to score one of his two runs for Pedal Valves. Klein also had a double in the win. (Photo by Andy Warrener)


By Bob Bellone
TAMPA, Fla. – J.J. Pizzio wasn't kidding. The West Tampa Post 248 coach mentioned after a nine-run victory Thursday in the American Legion Southeast Regional Tournament that he expects to be routinely involved in lopsided games.
By noon Friday, he was shrugging off a 10-3 winners-bracket loss to Louisiana state champion Pedal Valves in the double-elimination event at the University of Tampa.
"That's just what happens," Pizzio said. "It doesn't upset me or anything. I just let them play."
Emerging from the opposite dugout was Josh MacCord, who completed a four-hitter in steamy conditions.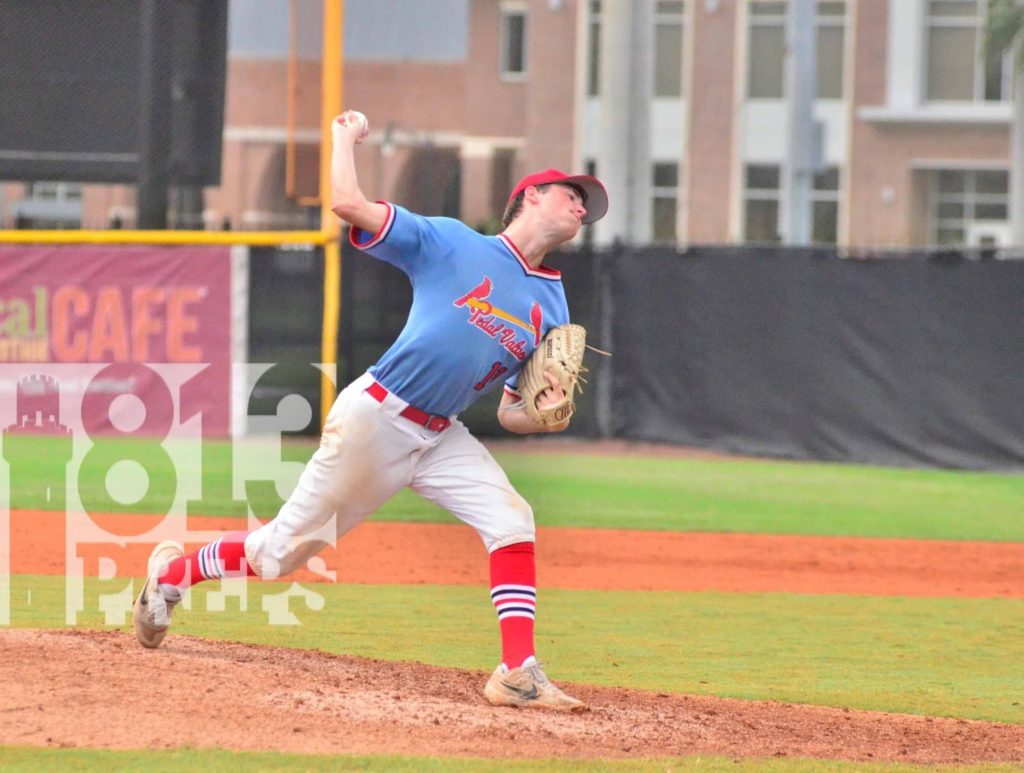 Pedal Valves starting pitcher Josh MacCord worked a complete-game to earn the win, allowing three runs on four hits with three strikeouts. (Photo by Andy Warrener)
"It was difficult, but I'm used to it," the right-hander said. "In Louisiana, we've had all games like that during the summer. Nothing new."
West Tampa took a 1-0 lead in the first inning, when Damien Breton doubled with one out and came around on a pair of wild pitches. The tournament hosts were down 6-1 by the time Jorge Carrero drilled a two-run homer into the left-field screen in the fourth.
"I hit my spot," MacCord said. "Props to him. I didn't leave it over the middle."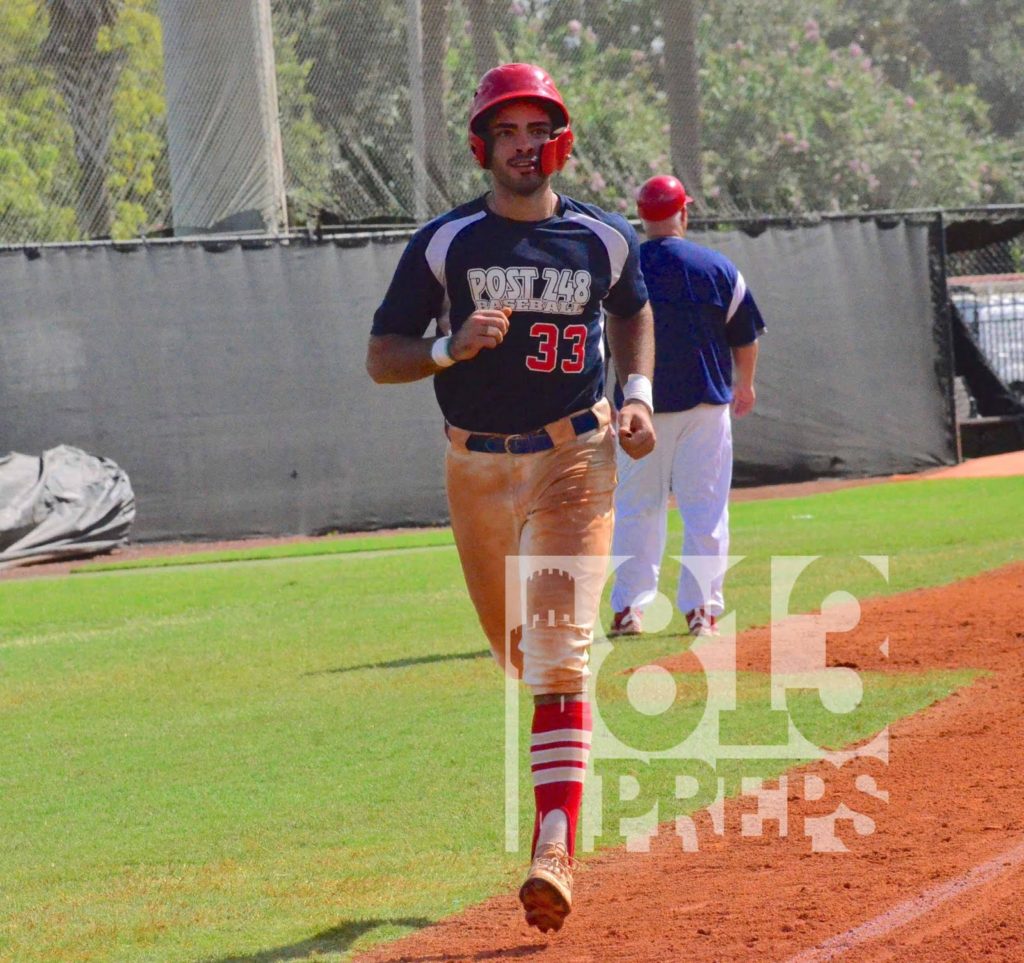 West Tampa's Jorge Carrero trots home after his fourth-
inning, two-run homer. 
(Photo by Andy Warrener)
Carrero saw it differently.
"He was working me inside, and he left a change-up down the middle," he said. "I just took advantage of it."
Pedal Valves capitalized on a balanced attack for six runs in the second inning and four more in the fifth. T.J. Thomas, Gavin Freeman, Nick Lorio and Kolby McWilliams each contributed two hits, and every position in the lineup produced at least one run.
"The biggest thing at this level is to be able to build confidence and settle into games," winning coach Danny Riehm said. "And when you can get a six spot like we did early, it gives you a chance to breathe a little bit and just play your game and enjoy it a little bit more instead of being on edge."
– Bob Bellone, with nearly a half-century of experience in sports journalism, is in his second year with 813Preps.com.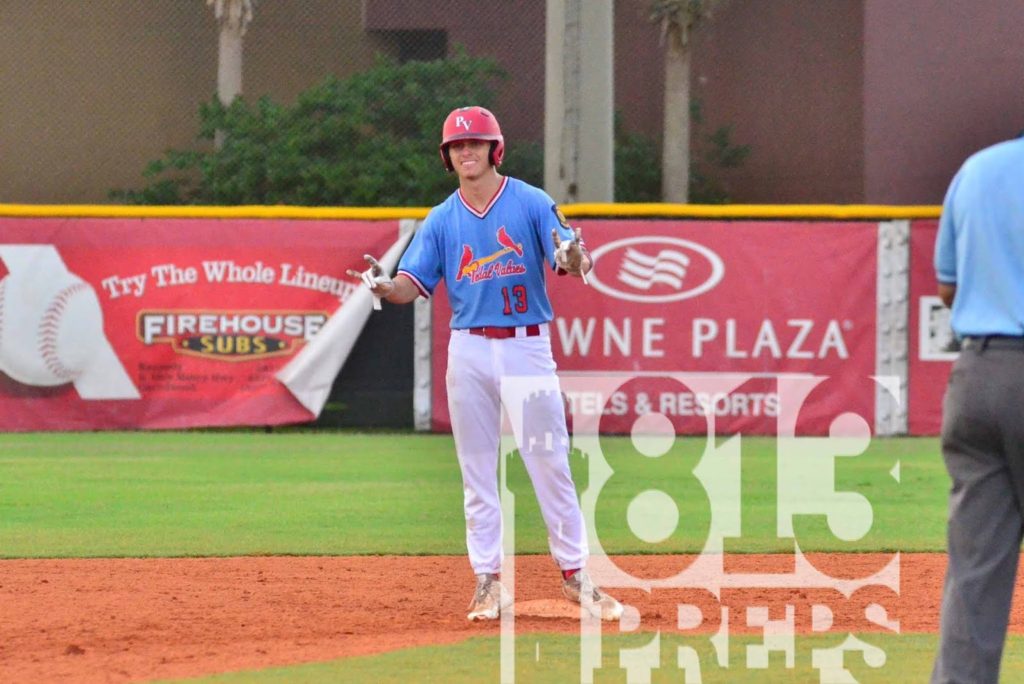 Pedal Valves Nick Lorio was 2-for-3 with a double, a triple and two RBI in the win. Here he flashes the horns after his double. (
Photo by Andy Warrener
)