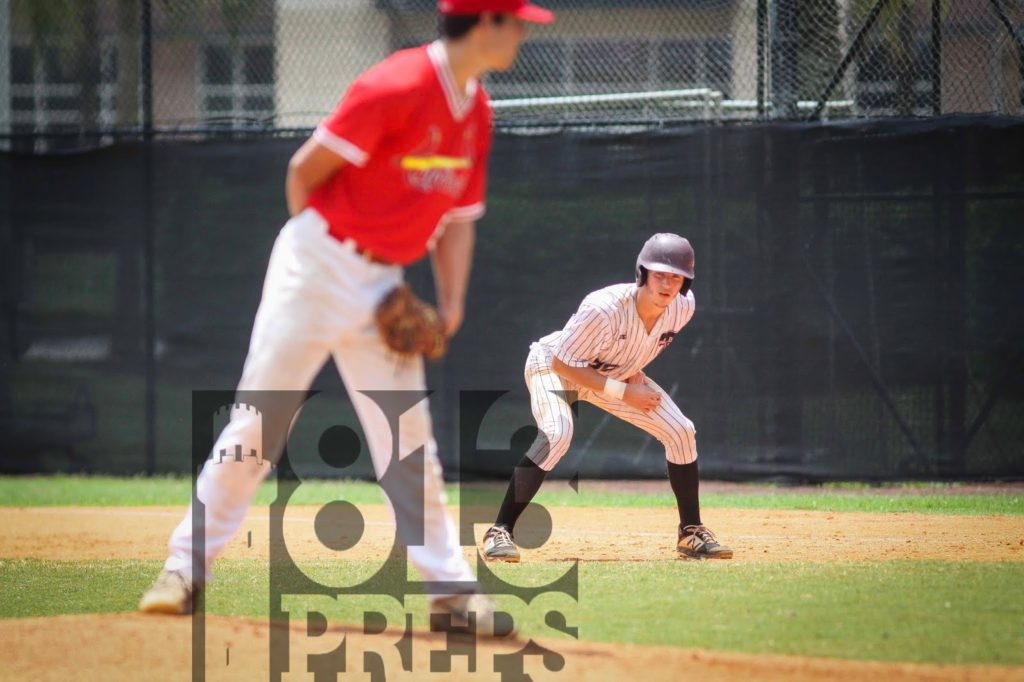 Alabama Troy Post 70 catcher and four-year veteran player Joseph Wozniak went 2-for-4 with two RBI in Saturday's 9-7 win over Louisiana Pedal Valves.
Photos and Story By Mike Camunas
TAMPA — It's a simple four letters.
An acronym that both sounds and is awesome.
It's the way of play that Alabama Troy Post 70 players hold close to their hearts.
MTAQ.
Which stands for?
"Make That Ass Quit," Troy catcher and veteran legion league player Joseph Wozniak says without hesitation and smile.
"Yeah, MTAQ — that's the PG version that anyone can say," Troy manager Rush Hixon says with a laugh. "It's something we picked up about three years ago. A coach that used to be with us, came up with it and posted it on the board and the guys ran with it — they liked the saying, they liked the acronym of it, and it's the brand of baseball that guys on Post 70 like to play. It's a simple brand, a simple identity, and we feel like if we can play that way, that we get someone to quit, that's what we want to do."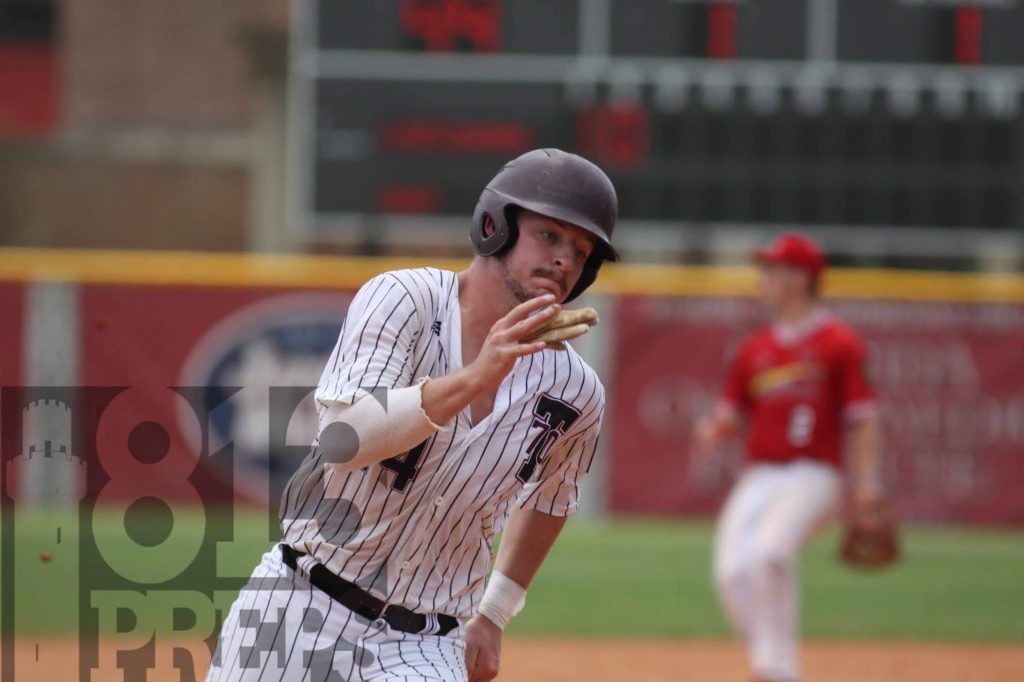 Alabama Troy Post 70 right fielder Wood Jinright.
Troy has rolled through the competition — except for a lone loss coming to Louisiana Pedal Valves Cardinals on Day 1, which it then avenged with a 9-7 win Saturday afternoon. This sets up a game with the Mississippi Tupelo 49ers on Sunday morning at 9:30, with that winner facing the Cardinals tentatively at 1:30 p.m.
All three teams enter the final day of the tournament with 3-1 records.
Troy came out blazing to start the game, putting up three runs in the first and adding two more in the second for a 5-1 lead. Wozniak, who keeps solidifying his bid for tournament MVP, drove in Troy's first run and was 2-for-4 with two RBI, while Bryson Peavy drove in three, including a two-run bomb in the fifth that pushed Troy to nine runs.
Logan Ross started the game for Troy and gave up four runs, while reliever Jackson Ceman gave up the other three. Wood Jinright would pick up the save in the seventh thanks to a strikeout to end the game, but also a great running catch by his brother, Reed Jinright, for the first out.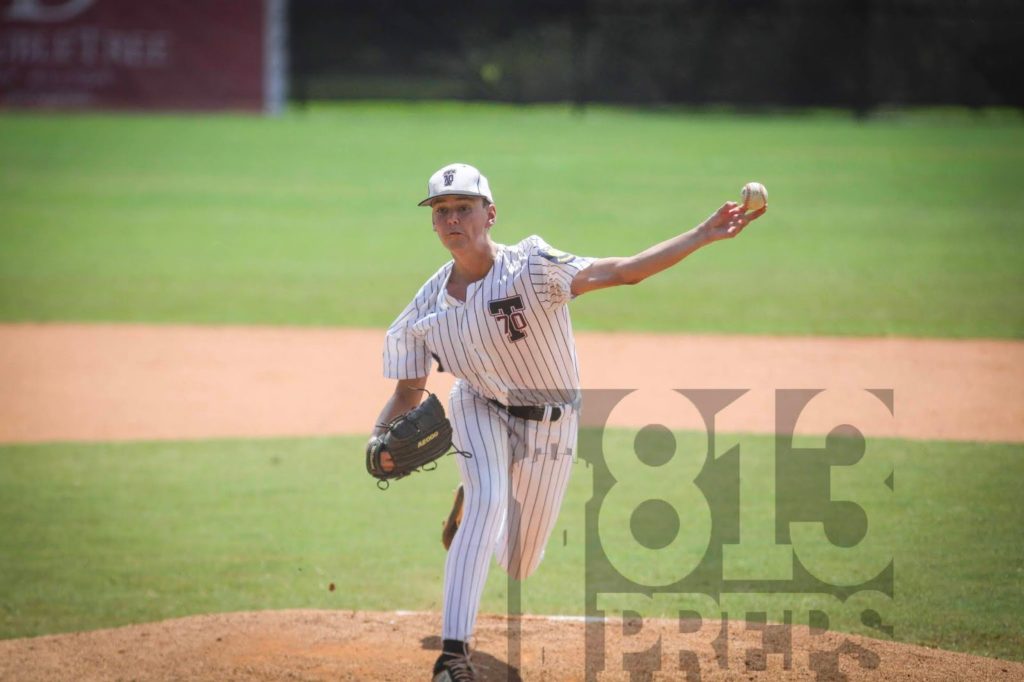 Alabama Troy Post 70 LHP Logan Ross.
The Cardinals made a valiant effort at the comeback with RBI from Nick Lorio, Avery Schexnaydre, Stephen Klein, Kolby McWilliams, Corey Cook and Ron Franklin, who also hit a three-run homer Friday and a solo home run on Wednesday.
However, Troy's offense has been sparked by Wozniak, who was a double shy of the cycle on Thursday afternoon. While battling clean up, Wozniak has also caught all of Troy's game, which is remarkable within itself, but even more so since his true position isn't even catcher.
"He's an outfielder," Hixon said. "Yeah, our starting catcher quit right before this tournament, but Joey is a fourth-year guy — this is his fourth regional in a row, so he was a guy we had to lean on for his leadership and results on the field and at the plate."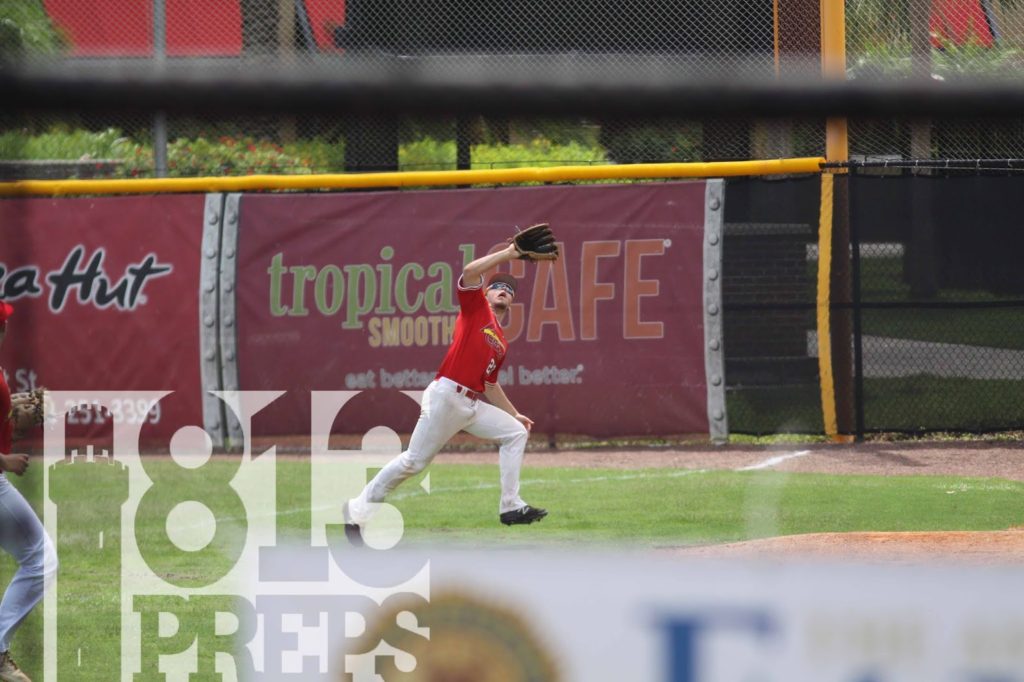 Louisiana Pedal Valves rightfielder Kolby Bourgeois makes a running catch in foul territory on Saturday afternoon.
Coming into the tournament, Troy only brought 14 players, and with Wozniak catching every game, they also lose a vital arm on the mound.
"Yeah, he's an upper 80s fastball guy, too, but it's hard to put him out there to pitch when he's catching," Hixon added. "It handcuffs us a bit, but he's been doing his part and then some behind the plate and with his bat."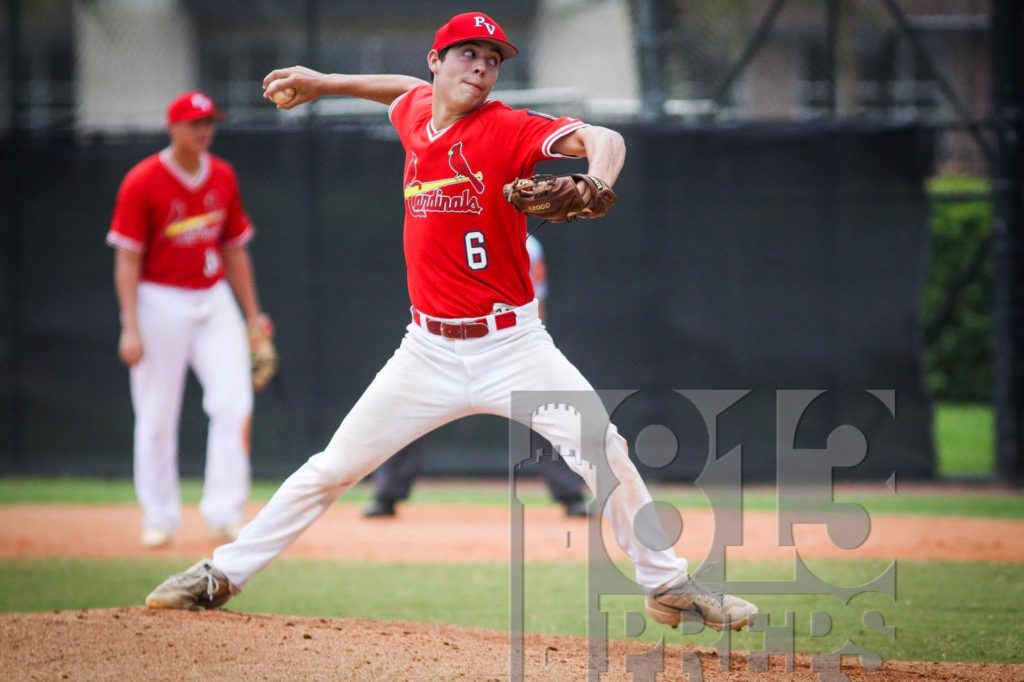 Louisiana Pedal Valves RHP/3B Avery Schexnaydre.
Wozniak himself says he's not doing anything special during his at bats, that he's just seeing the ball quite well.
"Just seeing the fastball come out the hands well, seeing the spin on the curveballs," he added. "I'm just seeing it and then attacking it."
And Hixon realizes just how valuable Wozniak, and his experience, has been to Troy."
"Joey was thrown into the fire about a week before this tournament and with about three games (behind the plate) under his belt," Hixson said. "So, for Joey to catch the way he's caught, as well as what he's done at the plate speaks volumes on the type of kid he is and the type of player he is. The only person that gets in Joey's way is Joey himself."
– Mike Camunas is a longtime veteran journalist who is always seeking true stories, trained under J. Jonah Jameson and takes better photos of Spider-Man than Peter Parker. Follow Mike on Twitter @MikeCamunas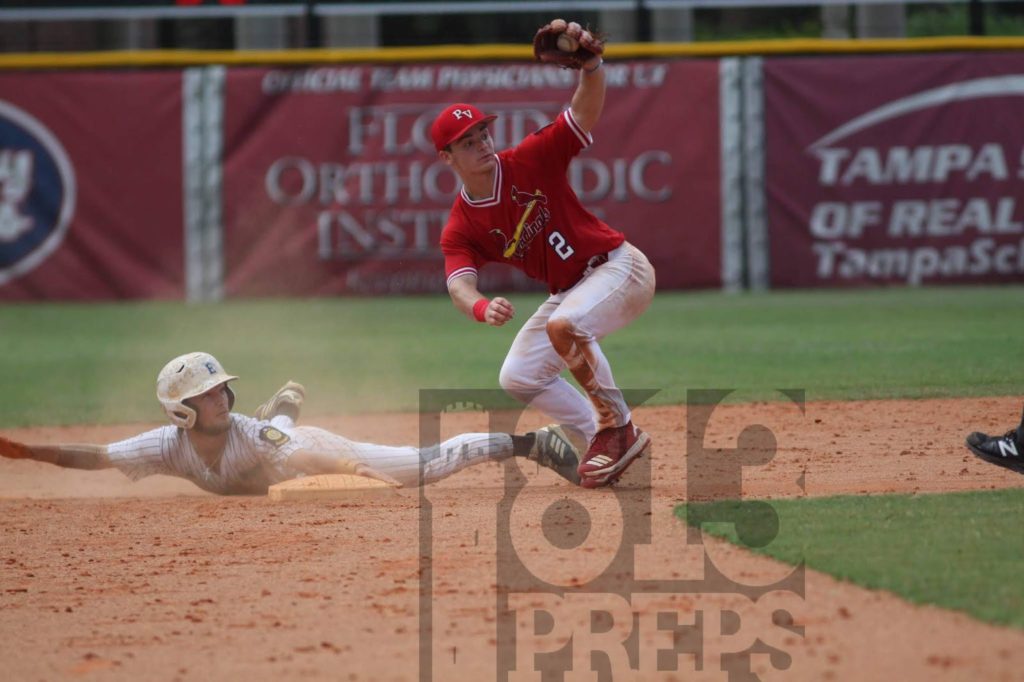 Troy's Jackson Ceman is tagged out at second by Pedal Valves' Gavin Freeman.