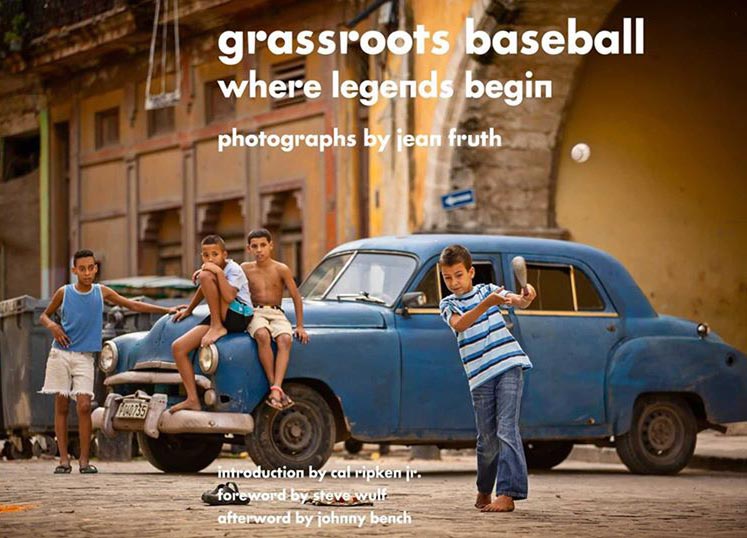 Staff Report
TAMPA – One of baseball's preeminent and celebrated photographers, Jean Fruth will be in Tampa on Monday (November 18) for a signing and discussion about her latest book – Grassroots Baseball: Where Legends Begin. The event, which will be held at The Oxford Exchange (420 W. Kennedy Blvd, Tampa, Fl 33606) from 6:30-8:30 p.m. will include a discussion about the places and images that make up the book, a brief Q&A, followed by a signing. Admission is $5.
Grassroots Baseball showcases the game at many levels from around the United States as well as other hotbeds of the sport internationally. The more than 250 images are woven throughout, supported by the personal essays of some of the game's greats. Each section is dedicated to a city or area where the game has thrived.
This includes a section on Tampa, FL where Fruth's wonderful images are accompanied by an essay from Plant High graduate and Major League Baseball Hall of Fame player Wade Boggs. Fruth spent the spring of 2018 in Tampa collecting images from across the Tampa Bay area, including some excellent images from the Saladino Baseball Tournament.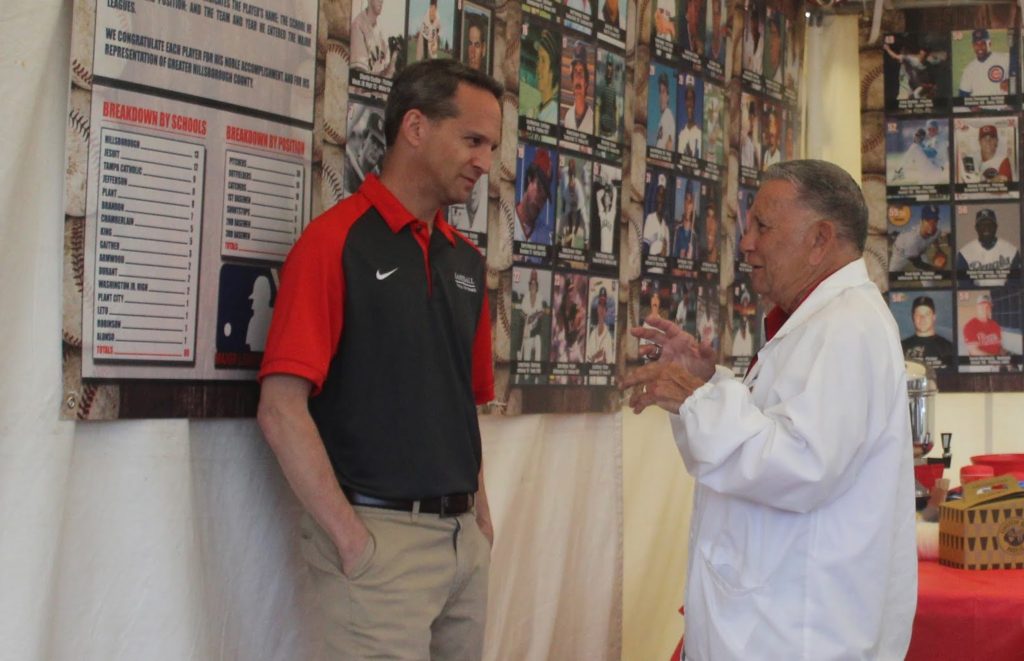 Recently retired Hall of Fame president Jeff Idelson talks baseball with Tony Saladino at the 2018 Saladino Tournament. (813Preps file photo)
"I had a phenomenal experience documenting the grassroots game in Tampa," Fruth said. "The strong volunteerism from Little League to High School helps to assure the region continues to be a hotbed for baseball. The Saladino Tournament was especially fun to document, with such a high level of competition and play. The participating schools are led by a very dedicated group of coaches."
Joining Fruth for the discussion will be Boggs, Saladino Tournament founder Tony Saladino, and recently retired president of the National Baseball Hall of Fame Jeff Idelson.
Proceeds from tickets and book sales will be donated to benefit the Hillsborough Education Foundation (Saladino Tournament) and Redbone Cystic Fibrosis.