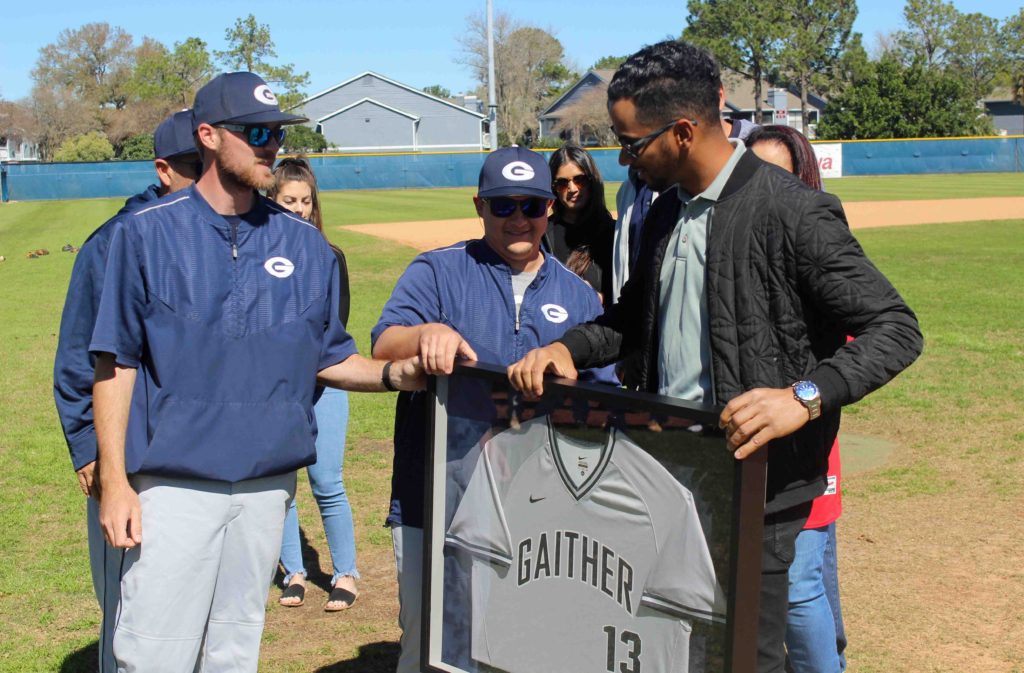 Gaither alum Mercado honored with jersey retirement
By Jarrett Guthrie
TAMPA – Oscar Mercado said he was honored to be at the place that "helped shape" who he is today. Mercado, who made his Major League debut last season with the Cleveland Indians and put together an impressive rookie campaign, was welcomed "home" to Frank Permuy Park at Gaither High School on Saturday as his No. 13 jersey was retired and added to the outfield wall.
"The people here today, the teachers and coaches here at Gaither, my friends and family, they are the reason I am the person I am today," Mercado said. "Everyone who was with me along the way while I grew up here helped shape me, and that is something I take with me wherever I go and will the rest of my life."
A native of Columbia, Mercado and his family moved to Tampa when he was seven-years-old. Arriving at Gaither in 2010, he said he was skinny and struggled at the plate, but said it was under the tutelage of the Cowboys coaching staff of then-head coach Frank Permuy and current head coach Nelson North (then an assistant) that he blossomed as a player.
"Being back here is right at the top of the list for me, for the sole reason that this is where it all started," Mercado said. "You take it all the way back to when I was 14-years-old and they took a chance on a kid that was 135-pounds and couldn't hit the ball out of the infield. They believed in me and that is something I will always cherish about Coach P and Coach North."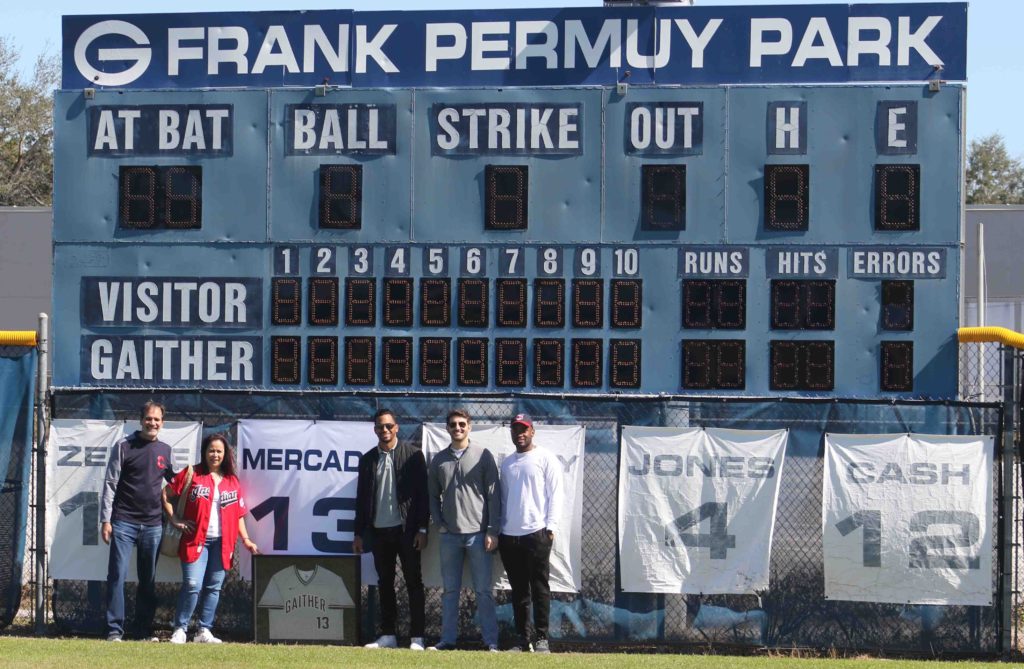 Joined by his mother Martha Arevalo, father Oscar Sr., brother Juan and other family members, Mercado said it was an emotional day and one he was pleased he could share with so many familiar faces, though he was missing his twin sister, Nathalia, who is in dental school in Philadelphia.
Mercado said he was especially happy that Coach Permuy, who has been battling health issues in recent months, was there to support him.
"The fact that Coach P was able to make it out here today means the world to me," he said. "He and I always talk, and stay in touch during the season, he always texts me during the season after I have a good game and I'm really, really happy he was here today."
Mercado hit .270 with the Indians in 2019, with 70 runs scored, 15 home runs and 15 stolen bases, while he averaged more than 30 stolen bases a season in parts of six seasons in the minor leagues. A 2013 Gaither graduate, Mercado was drafted in that year's MLB first-year player draft by the St. Louis Cardinals (2nd round, No. 57 overall) and traded to Cleveland in 2018.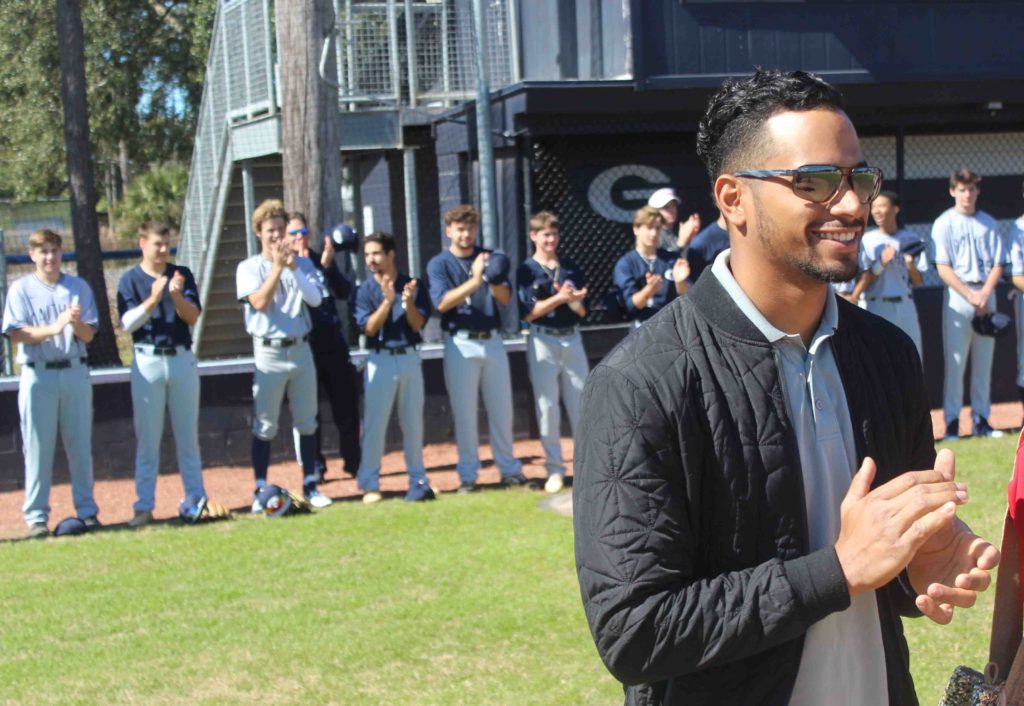 He is projected to bat second for the Indians this season and play in the outfield, with the speed for center, but versatility to play all three positions as he did in 2019.
Mercado is now one of five Gaither greats to have their numbers retired by the baseball program, joining Coach Permuy, Tampa Bay Rays manager Kevin Cash, former San Francisco Giants pitcher Chad Zerbe (a 2002 World Series Champion), and former Cowboys pitcher Chris Jones, who spent parts of seven seasons with four professional organizations.