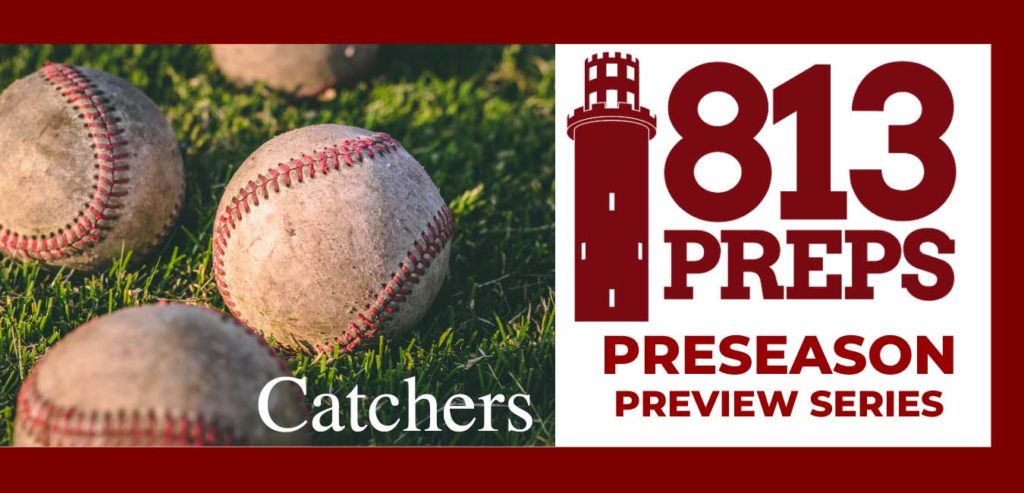 Editor's note: Our preseason coverage has changed up a bit this season as the FHSAA has realigned the district, making our normal district previews a little bit obsolete with so many out-of-county teams mixed in with our Hillsborough Co. programs. So instead, we have decided to break things down a bit, by position/position groupings and highlight a diverse selection over the next week. Please be advised, these are not a preseason all-county list. We'll save that for the end of the year. Instead these features will be a short breakdown of players who will be crucial to their team's success. In short, let's save the e-mail's about how wrong we are, the #slepton hashtags, and the lit torches and pitchforks at least until we release our preseason rankings next Monday. Much love, JG.
First up lets take a look at eight area backstops…
∞∞∞∞∞∞∞∞∞∞∞∞∞∞∞∞∞∞∞∞
A varsity catcher for the Lancers since eighth grade, Tilden Agee (Florida Southern commit) has been a leader on the field for a very long time. Last season saw him utilized in a number of different defensive positions, but his value as the general from behind the dish cannot be undersold. Agee is a career .317 hitter, including a .417 average and 19 RBI last season.
∞∞∞∞∞∞∞∞∞∞∞∞∞∞∞∞∞∞∞∞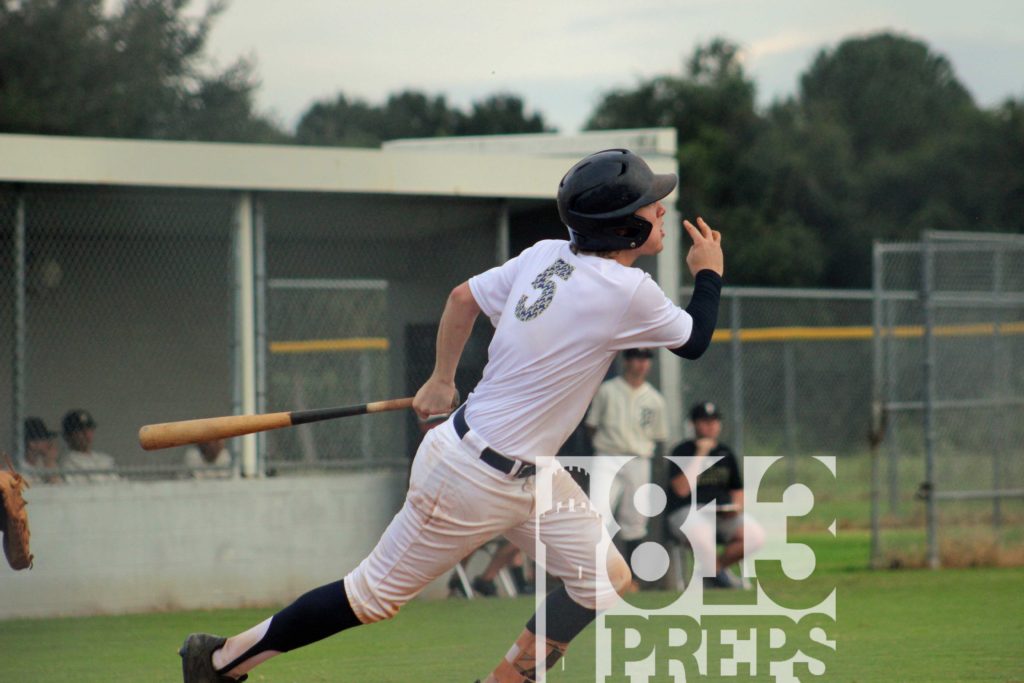 Ty Bitman, Alonso
A steady performer for the Ravens at the plate last season, Alonso's Ty Bitman drove in eight runs, while hitting .296. Now a junior and firmly entrenched behind the plate for Alonso, he is excellent defensively, will handle a good pitching staff and showed off his arm last season, catching 12 would-be base stealers.
∞∞∞∞∞∞∞∞∞∞∞∞∞∞∞∞∞∞∞∞
First three-year starting catcher during Plant head coach Dennis Braun's lengthy tenure at the school, Reece Blanco is a leader and captain for the Panthers. As a junior, he led the team in hits (25) and average (.379), with 13 RBI and four doubles. He calls games for his pitchers and will be tasked with managing a young staff this season.
∞∞∞∞∞∞∞∞∞∞∞∞∞∞∞∞∞∞∞∞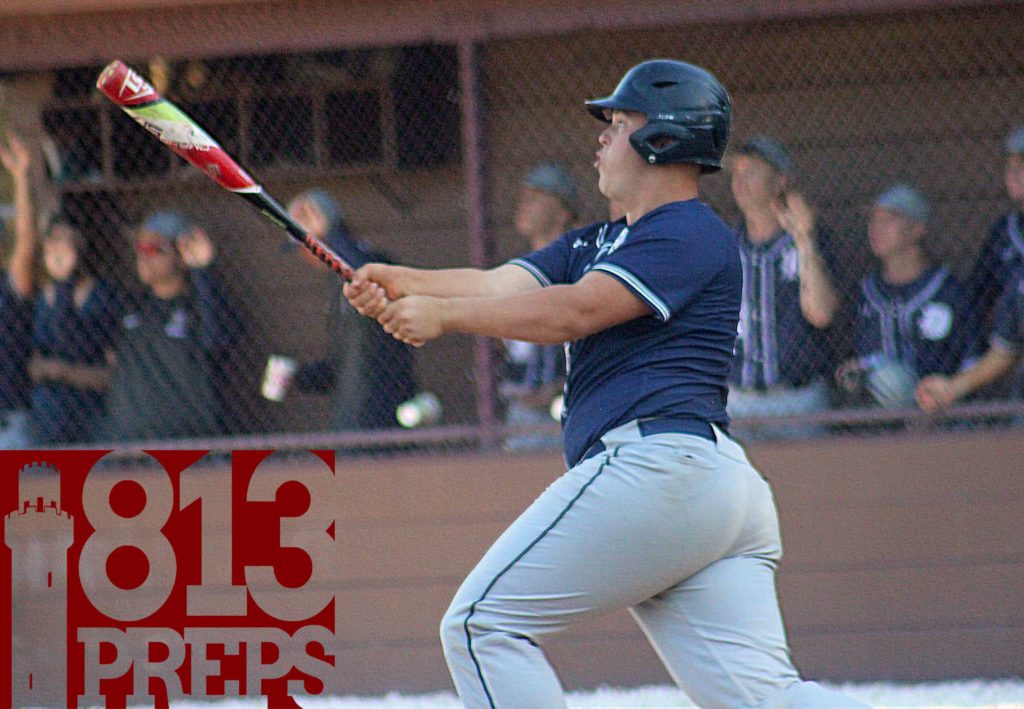 Coleton Brogden, Durant
After splitting time at catcher the previous two seasons and chipping in double-digit RBI totals each year, Durant's Coleton Brogden will be more of an everyday guy at backstop for the Cougars. Coach Butch Valdes says his senior is swinging a heavy bat and he is going to have to be the engine on offense after the loss of Ahmad Fitts to a season-ending knee injury (Get better Ahmad!).
∞∞∞∞∞∞∞∞∞∞∞∞∞∞∞∞∞∞∞∞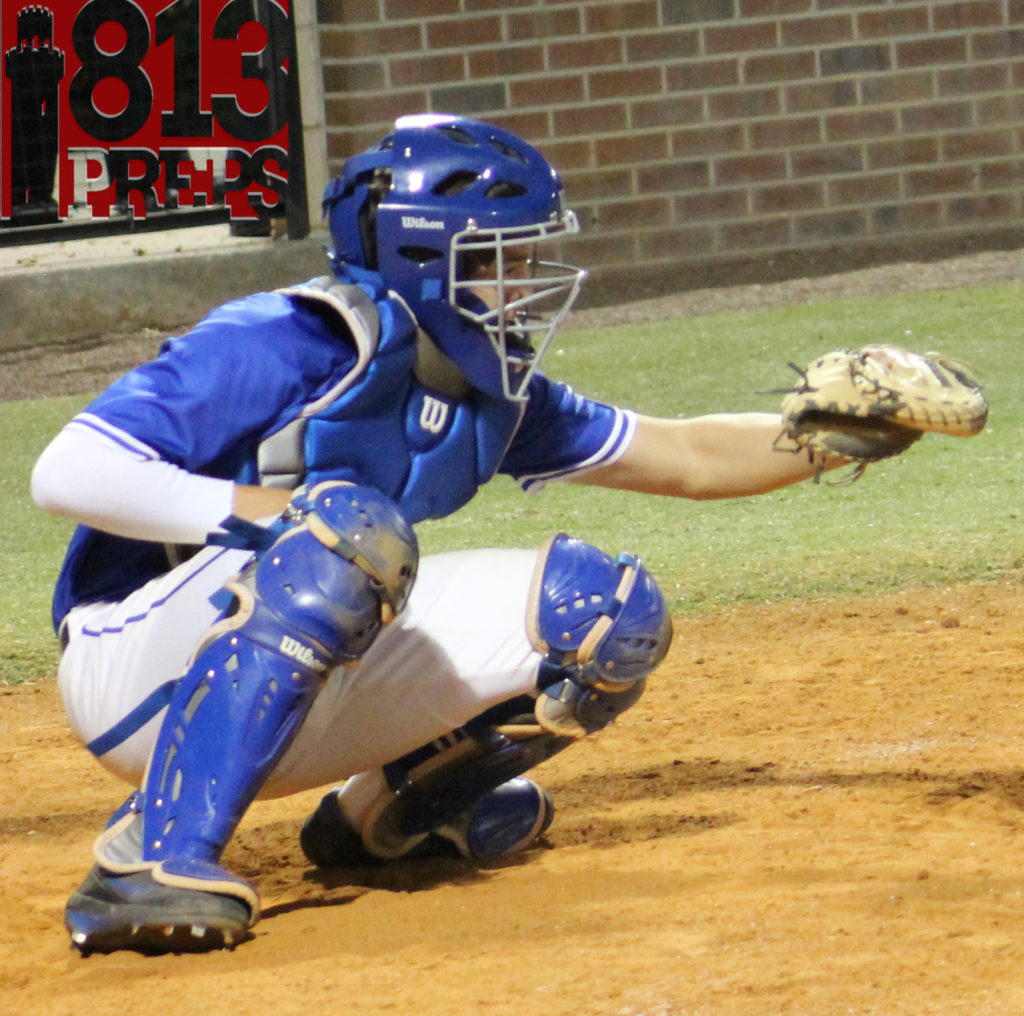 Bennett Lee, Jesuit
So our site took to calling Bennett Lee "Mr. Double" last season, to wit he responded by raking triples at a ridiculous clip, including a three-triple game against Blake. He finished with 12 doubles and seven triples to go along with a .444 average, 19 RBI and 18 runs scored and earned All-813Preps first team recognition. A Tulane signee, Lee is an excellent defensive catcher and gets to manage the best pitching staff in the state (FACT, don't @ us).
∞∞∞∞∞∞∞∞∞∞∞∞∞∞∞∞∞∞∞∞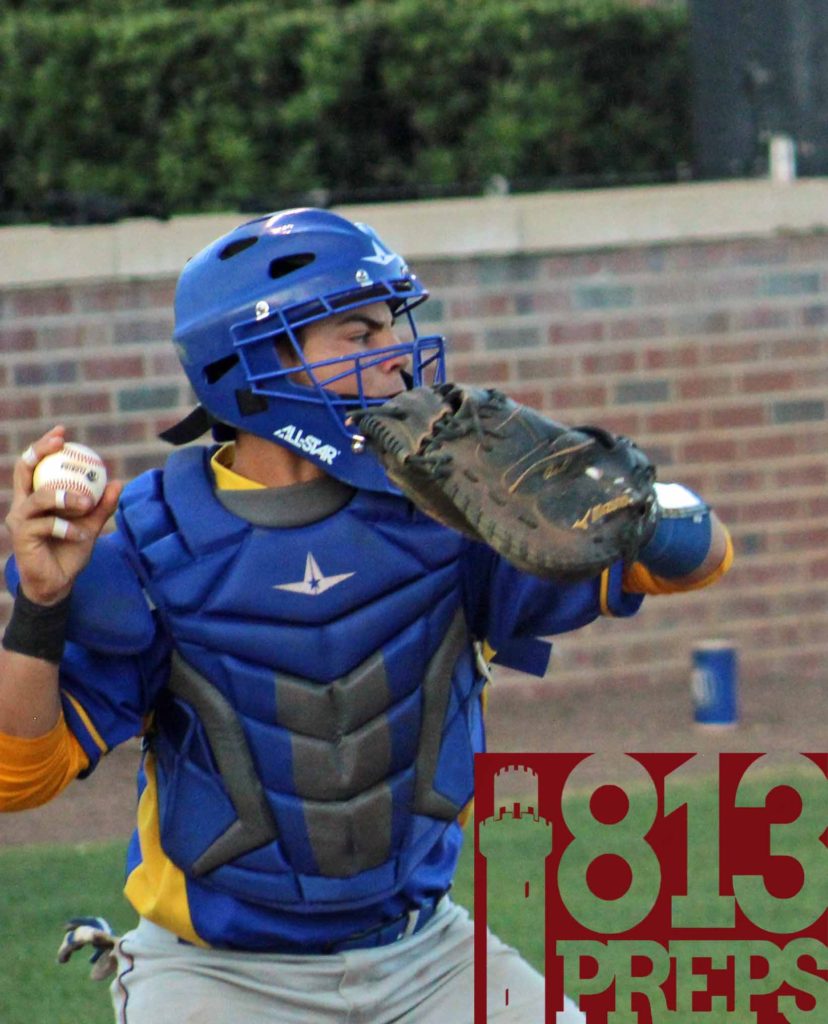 Mario Lopez, Jefferson
A breakout player as a sophomore, Jefferson's Mario Lopez drove in 13 and hit .306 last season, and will be called upon to hit in the middle of the lineup for the Dragons. He was a good catcher last year and is improving in all aspects. Jefferson coach Daniel Gonzalez said Lopez is becoming a "real student of the game," and that the team's success will likely hinge on the junior's play this year.
∞∞∞∞∞∞∞∞∞∞∞∞∞∞∞∞∞∞∞∞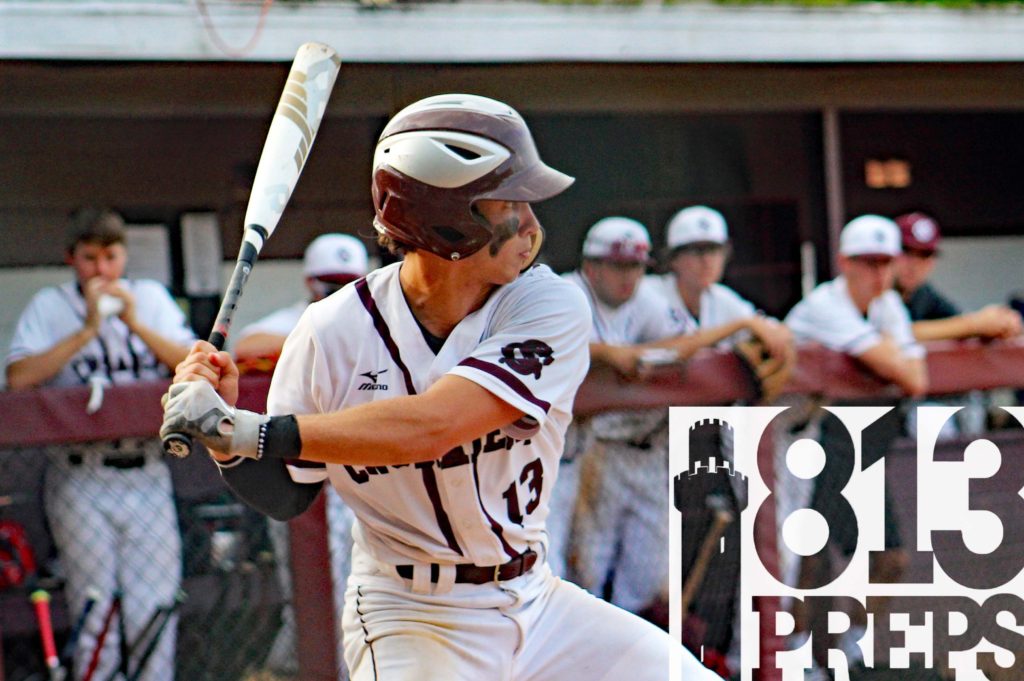 Daniel Tomasello, Seffner Christian
A senior captain, Daniel Tomasello  hit .286 last season with seven RBI, but his role at catcher where he has been a fixture for the Crusaders for a few seasons now is huge. With what coach Sal Giardina calls an "off-the-charts baseball IQ," Tomasello is the leader his teammates look to and handles that role very well. Also a soccer player at SCA (seven goals this season) he will be well-conditioned and a durable defensive general for his team.
∞∞∞∞∞∞∞∞∞∞∞∞∞∞∞∞∞∞∞∞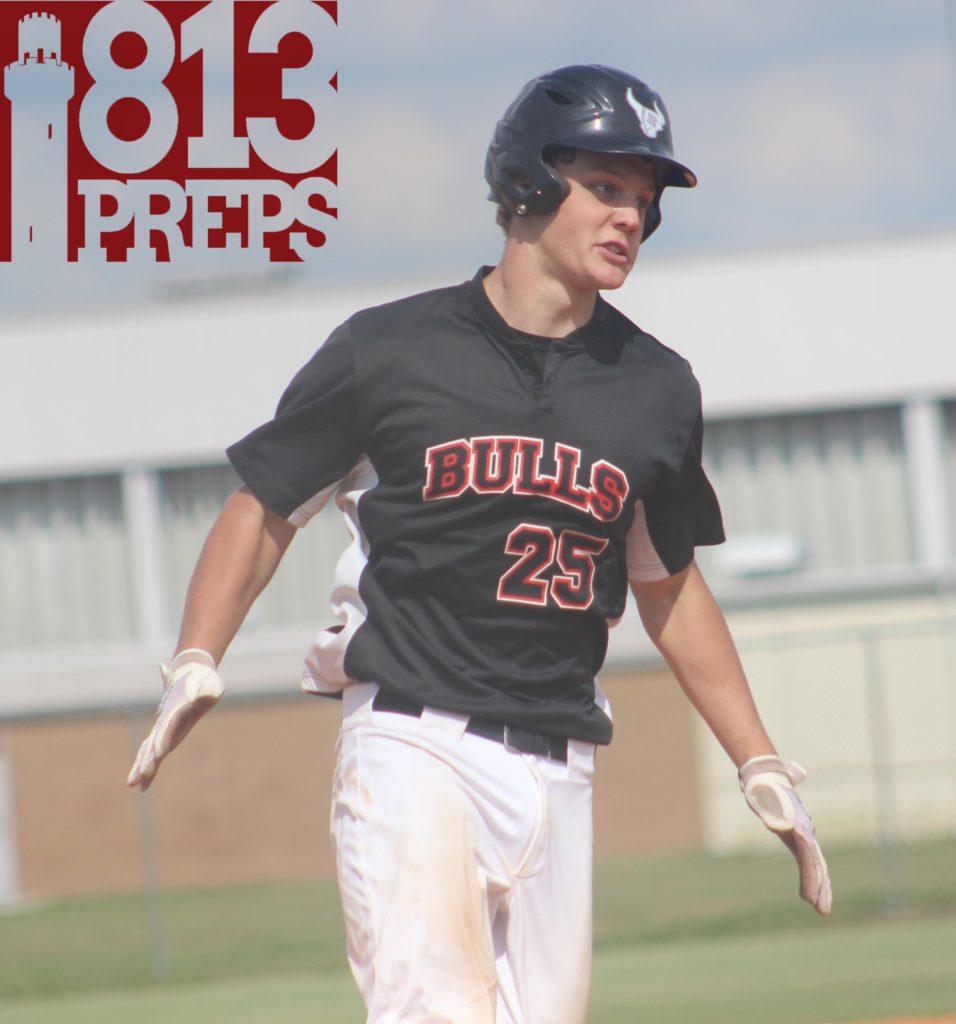 Brock Wilken, Bloomingdale
It is hard to imagine how, after a .468 average, 12-home run, 26 RBI season where he took over as catcher in 2019 and earned All-813Preps "Hitter of the Year" honors, Wilken could become even more crucial to the Bulls' success in his senior year. However, this spring the Wake Forest signee will be tasked with serving behind the plate, returning to third base and spending quite a bit of time on the mound. Bulls head coach Kris Wilken said the plan for his nephew is to have him serve as an extended closer entering games with the lead at the midway point and trying to finish them out, as Bloomingdale will avoid labeling its pitching staff with titles like "No. 1, No.2," etc. But the role on field likely won't matter as a stacked Bulls offense is going to make it very hard to pitch around the Bulls' Brawny Basher of Baseballs™, Brock Wilken.