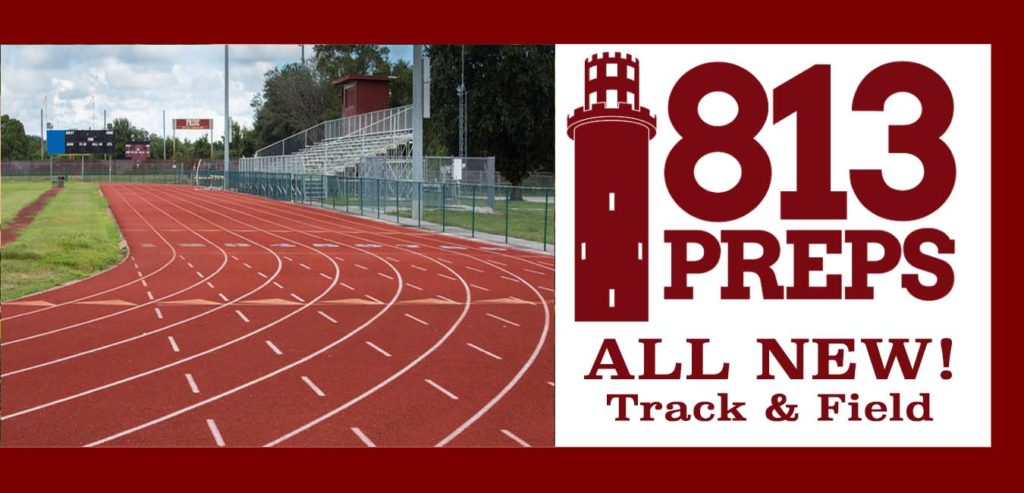 By Ben Henderson
For 19 years as a competitor and a coach, I've been hanging around 400 meter ovals for hours on end. To the untrained eye, a track and field meet can look like a circus with no purpose or direction. To those of us involved, each of the 18 events tell a story that could fill a page by themselves.
My name is Ben Henderson and I am the head cross country and track coach at Strawberry Crest. With the help of, among others, coach Bill Jenkins at Gaither, we want to tell those stories this track season. Jarrett Guthrie has been kind enough to allow 813Preps to be a platform and our goal is to provide content about Hillsborough County track and field on Sundays and Thursdays.
Sundays will feature a meet report story from the big Saturday invitational that took place. Thursdays will feature a "notebook" style story with quick tidbits from athletes and teams all around the county.
Our goal is for this to be community driven and that means for this to be a success, we'll need our audience, other area coaches and administrators to participate. Whether it is a photo from a meet or a heads up about a breakthrough performance, we look forward to working with the track community this season in order to properly cover the 18 events that our sport has to offer across Hillsborough County.
You can contact me at Benjamin.J.Henderson@gmail.com or check out our new Twitter page dedicated to the cause @813Track.
Editor's Note: We are proud to offer our website to these coaches as they extend our coverage to another sport and highlight the hard-working student athletes of Hillsborough County. Our hopes from the very beginning was for our site to be community driven, that our audience would help us create content in a professional manner, and that participation as far as tips, content and media (photographs and video) could be in-part provided by the site's audience. It can start as simply as our current audience and those new to our site sharing our posts on their social media. We are very hopeful and excited that the coverage by Ben Henderson and Bill Jenkins inspires other area coaches and this site becomes the go-to source for all track and field throughout the 813. – J. Guthrie