By Mike Camunas
LUTZ — It seems Steinbrenner and Bloomingdale just can't seem to avoid extra innings.
In the two team's third-straight meeting that went to "free baseball", the Warriors (1-0) and the Bulls (0-1) took nearly four hours to finish off their season opener, with Steinbrenner getting a walkoff walk from second baseman Tyler Reynolds in the bottom of the 10th innning Tuesday evening.
"It's special (to get a walkoff)," Reynolds said after the game. "I'm just excited for the rest of the season."
Bloomingdale jumped out to a 6-0 lead after three innings behind Brock Wilken and Dominic Gonnella, both of whom got their seasons off to a hot start thanks to back-to-back homers off Steinbrenner starter Brayden Heidel (who lasted just 2 ⅔ innings) in the first. Wilken, last season's All-813Preps Hitter of the Year was the first Hillsborough County player to hit the double-digit home run plateau since the National Federation of State High School Associations adopted the composite or Batted Ball Coefficient of Restitution (BBCOR) bats in 2012 in an effort to minimize risk to pitchers and infielders, finishing 2019 with 12 dingers.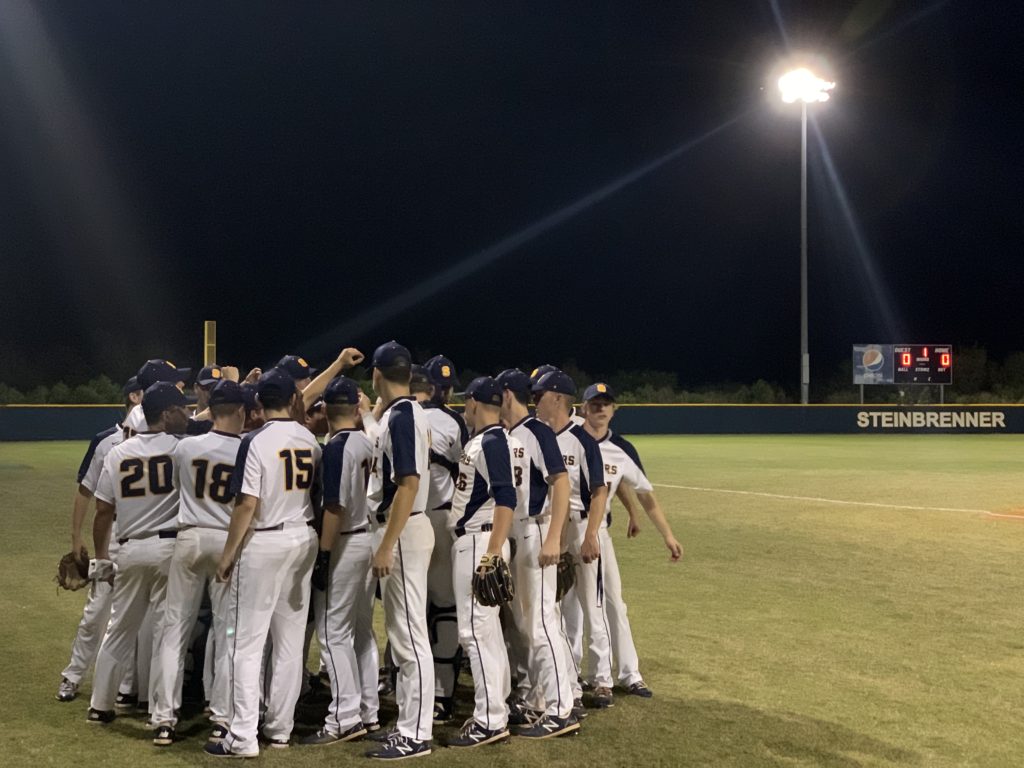 "Gave them a three spot and then a six spot early on," Warriors coach John Crumbley said. "Can't do that."
But Steinbrenner would chip away until tying the game in the fifth after an RBI single by Reynolds, who then forced a rundown that would allow the tying run to score from third.
Then, in the 10th, the Warriors would load the bases with no outs, so the Bulls employed a Joe Maddon/Kevin Cash tactic: five infielders.
For more on this game, check out our 813PrepsTV video…