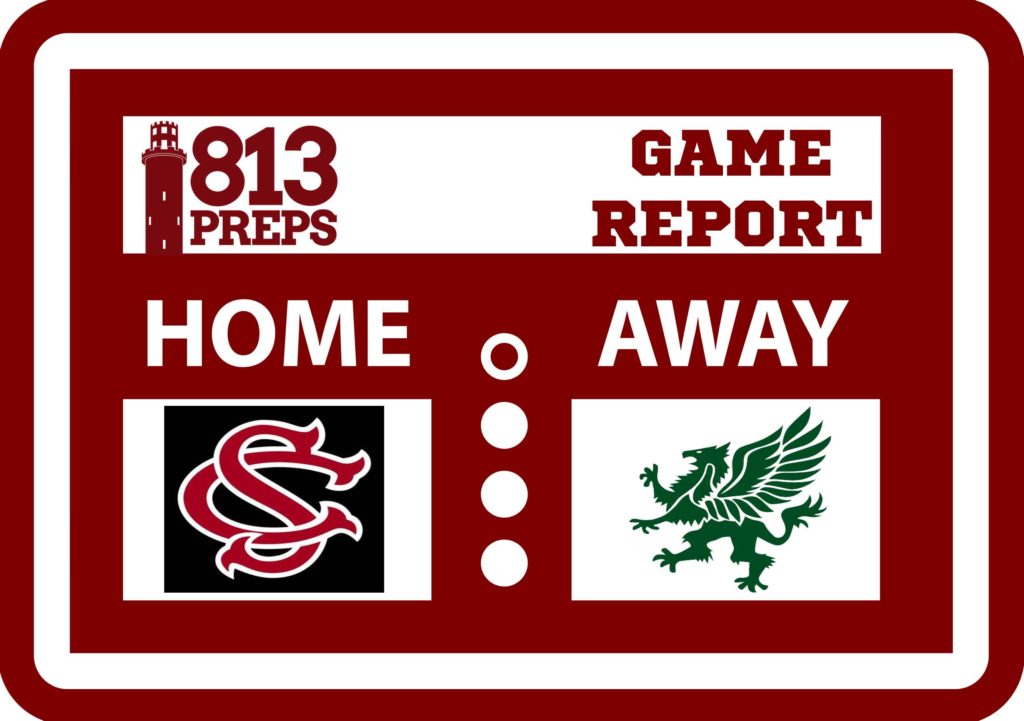 By Bob Bellone
Senior Staff Writer
DOVER – No one enjoys watching a horror show alone, but Eric Luksis might have been less shaken by the final scene had those running this Saturday matinee witnessed everything as he did.
The Sickles coach would not have been pleased with an overall sloppy performance even if his team had turned a game-winning double play at Strawberry Crest. But the surprise ending, a 5-4, walk-off loss, sickened him.
The visiting Gryphons were up two runs when Trey Bacon moved from shortstop to pitch the bottom of the seventh inning. The right-hander hit two batters and allowed a pair of singles before Chase Centala took the mound with one out, the bases loaded and the lead down to a run.
Alex Mussenden was forced out on an infield grounder, but his pop-up slide dislodged the ball from second baseman Nick Duran and allowed both runners ahead of him – Cristian Bolt and Caleb Weaver – to cross with the tying and winning runs.
"I can't let that be a double play," Mussenden said, "so I'm going in hard, and he didn't create his own path."
Luksis argued to no avail that the high slide was illegal, not long after he had failed to convince the umpires that only Weaver's bat was struck by a pitch before he was awarded first to fill the bases. The flustered coach said both umpires told him they did not see precisely what had occurred on either controversial play.
"Everything that could go wrong did," said Luksis, who stopped short of blaming the loss on the arbiters.
"It's frustrating, but we didn't lose that game because of that last inning," he said. "We had multiple opportunities earlier on in that game where we just didn't execute. We talk and we preach certain ways to be able to win, and we didn't do enough today in order for us to win."
The victory was the fourth in a row for Strawberry Crest (5-2). Sickles slipped to 5-3.
"The team came out a little bit slow," Bolt said, "but we're dogs. We fight."
– Bob Bellone, with nearly a half-century of experience in sports reporting, is in his third season with 813Preps.com.