Lifelong battery-mates have more memories to make
SEFFNER – The pitcher-catcher dynamic is crucial to the game at any level. In high school a good battery is lucky to get 10-15 starts together, to build that trust, that rapport, that comfort that leads to success.
At Seffner Christian, seasoned, senior backstop Daniel Tomasello is a leader for his team, a dependable captain with, according to head coach Sal Giardina, an "off-the-charts Baseball IQ." Tomasello has handled a solid staff for the Crusaders, off to a 6-1 start this season and coming in at No. 10 in our Week 3 813Preps Baseball Rankings.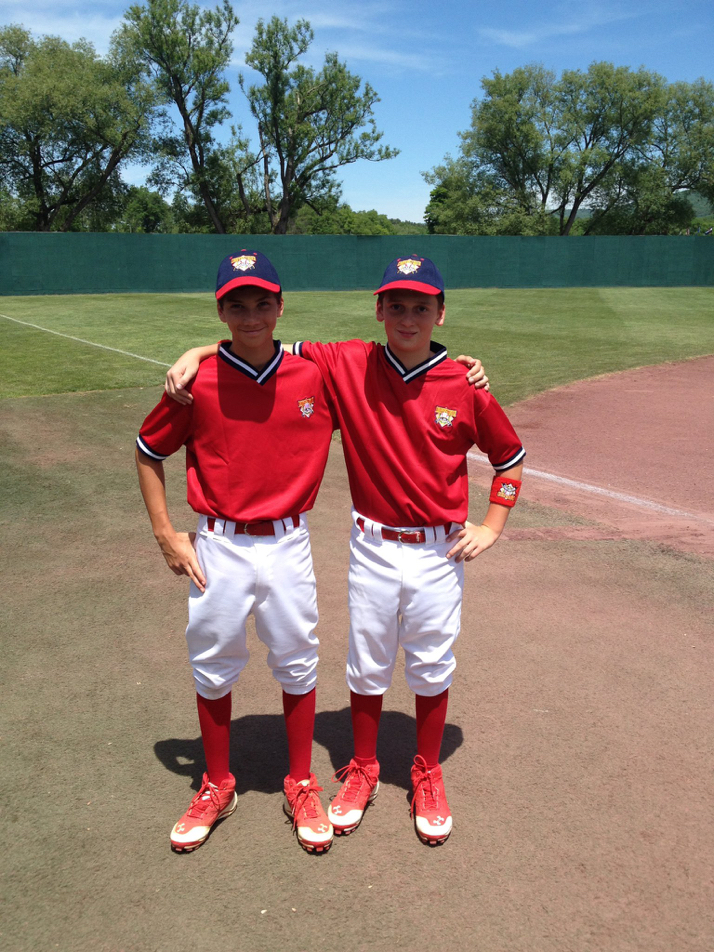 However, the bond between Tomasello and fellow senior and captain Tommy Turkett, goes way beyond the 10-15 start level. Double it, triple it, quadruple it, and you still haven't reached the total of the duos experience together. The Crusaders catcher said he remembers his first games playing together as 6-year-olds, and the first time Turkett stepped on the mound at eight, Tomasello was in a chest protector and mask catching him. Though, at that point Turkett didn't have quite the imposing figure his now 6-foot-6, lefty frame cuts.
"I used to be taller than him," Tomasello said with a chuckle. "I'm 5'11 now, but I used to tower over him."
The cousins, Tomasello and Turkett, have played together on the same team their entire lives and have been battery-mates somewhere in the range of 50-75 times, "maybe more," each echoed.
For Turkett it's Tomasello's work ethic behind the dish that stands out.
"Obviously, he's my cousin, I know him, but it is really special to watch him," Turkett said. "He works so hard on blocking, he's the best at that I've ever seen. It's such a motivating thing to have a catcher work that hard."
His catching-cousin said that Turkett poses some interesting changes to strategy, because of his release angle, and his high-80s fastball from the left side, but they are challenges he is very comfortable with because of their familiarity.
"With Tommy's release, I have to change up the whole way I receive the ball," Tomasello said. "He's a nasty pitcher and has been like that for years, so every time I'm going to catch him I have to go through a little mental prep, 'you've seen it before, make those adjustments, its coming way over the top and it's gonna be thrown hard.'"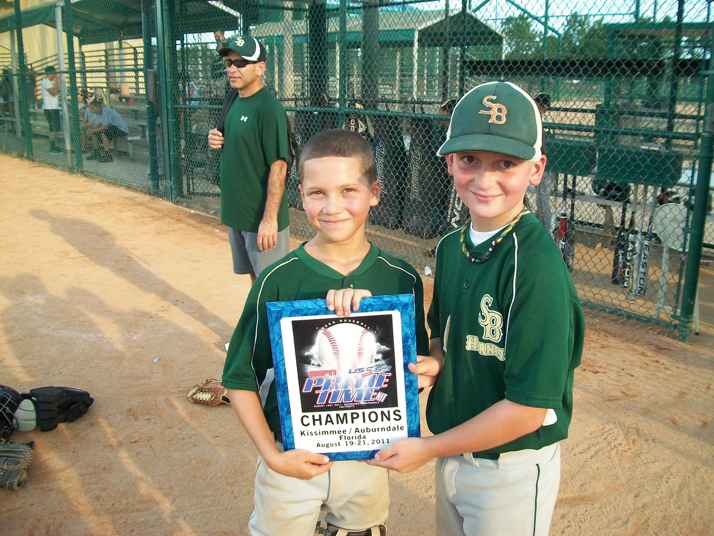 Though hard to believe, Tomasello defended his cousin saying they haven't had many moments when they weren't on the same page.
"Tommy hasn't crossed me up since we were eight-years-old," Tomasello said. "But that time, whoa, I was so mad at him."
Turkett confirmed this, saying: "We are always on the same page. There is never a moment where I'm afraid to throw one in the dirt, throw a fastball, ever since I started throwing off the mound, he has always been the one to catch me."
Though the duo is nearing a change with their impending graduations, Turkett's signing with Florida Southern, and Tomasello still weighing college options, this season is likely the last they'll have as battery-mates.
"(This year) I want to savor every moment I get to play with my cousin," Tomasello said. "We've been together so many years, made so many memories, so this last time – the last hurrah – we've got to end it strong."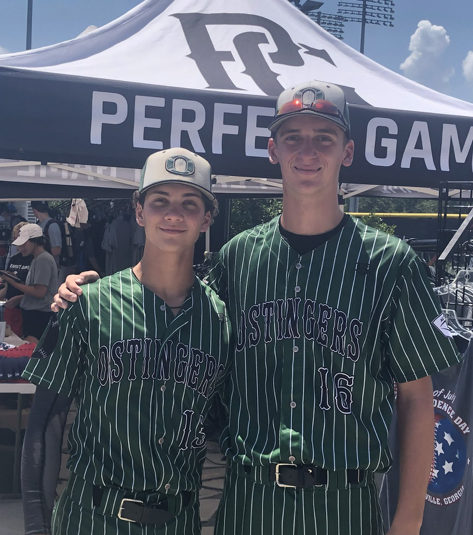 Ending on a high note, and at a place that has been there home for four years is important for both as they look at the remainder of this high school season. One last chance to make lasting memories.
"We've made a lot of great memories playing together," Turkett said. "And we have had a lot of fun playing here, we both really love representing Seffner Christian."
Piggy-backing those sentiments, Tomasello said that he, Turkett and the rest of the Crusaders have unfinished business ahead.
"Honestly, the best memories are yet to come," he said. "I don't want to jinx anything, but I feel like we are going a long way this year, and every single game together is us making a new memory."
– Jarrett Guthrie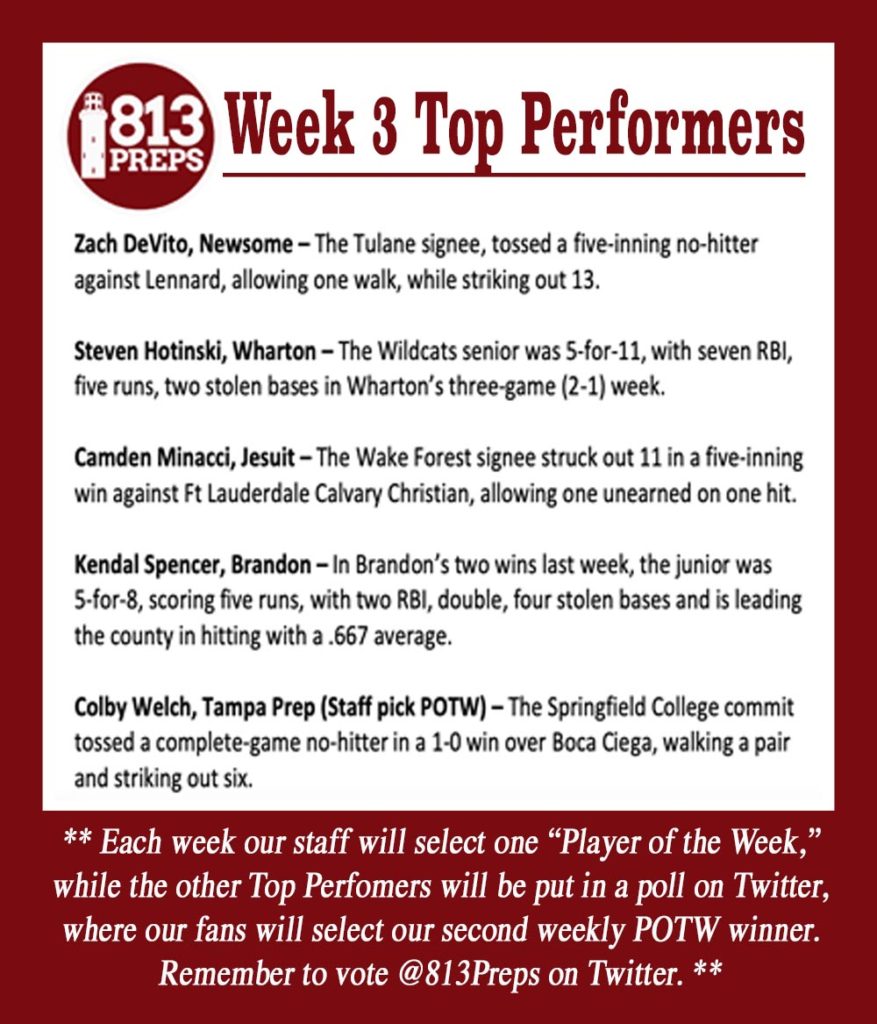 Bloomingdale duo spread passion for the game
BRANDON – While most high school aged kids were out and about Friday night, perhaps taking in a movie or attending a party, Bloomingdale's Brock Wilken and Colby Shelton had other plans.
"This is our passion, it's what we like to do," Wilken said. "Honestly, there's no place we'd rather be."
And the young boys at North Brandon Little League were the beneficiaries.
Wilken and Shelton spent the better part of nearly three hours working with the 9- and 10-year-olds from North Brandon's Advanced Baseball program Friday night.
"It's a way for us to help out these guys and give a little something back to the community," Shelton, who has committed to Clemson, said. "Not every (high school) kid gets a chance to do something like this so when we get the chance, we jump on it."
Wilken, who lead the County with 12 home runs last year and has signed with Wake Forrest, said coaching is something he could see himself doing someday.
"After my playing career is over and hopefully making it to the major leagues, I think this is something I want to do," he said. "Guys like Jimmy Ostinger are great role models for all of us. He does everything right and that means a lot to all of us who have learned from him."
Steve Shea, who manages the North Brandon AB 9U team, said having the Bloomingdale duo out at practice made his job a little easier that night.
"Hopefully the kids realized that the drills and exercises and stretching that we put them through as 10–year-olds are the same things they will do as they move up in the game," Shea said. "And because they are closer in age, you can see them focusing (on Wilken and Shelton) even more than us older guys."
– Brandon Wright