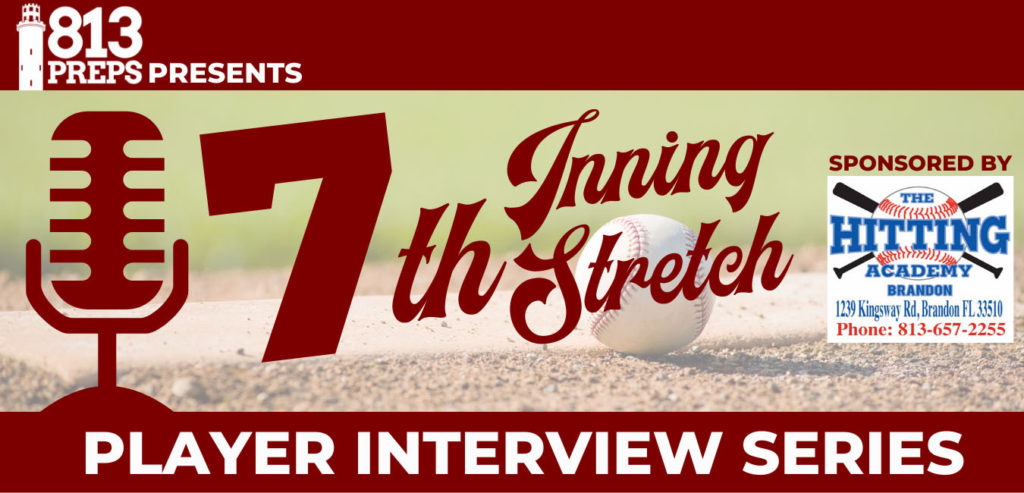 Editor's Note: While our season is at a standstill, our 813Preps team has been trying to produce positive content and through those efforts over the previous two weeks we have spotlighted players from across the county on Instagram and Twitter. This week, we decided to change our 813Preps Player Focus section a bit, bring it to the main site and get to know players a little more through a series of seven question Q & A's we're calling the "813Preps 7th Inning Stretch."
     We have chosen this rather than a slate of stories about what has been taken away from all of us, because we are all keenly aware of what we are missing. Instead, while we all stay safe, stay healthy and stay active during this time of social distancing, we have chosen to focus on the positive – what makes us love this game, what drives us and what motivates us. We hope you enjoy. Coaches – if you have an uncommitted senior who you think we should recognize, please reach out to our editor at jarrettguthrie@813preps.com.

Next in our 7th Inning Stretch series, 813Preps senior staff writer Bob Bellone talks with Plant City senior Cole Cothren …
Cole Cothren, 3B, Plant City
Ht/Wt: 6'7/210
Up next: Uncommitted
Player Focus Breakdown: Cothren led Hillsborough County with a .467 batting average in his debut season with Plant City last year. His defensive contributions were capped by pulling down a hard liner to seal a 3-1 victory against backyard rival Strawberry Crest in the Class 8A state championship game. The uncommitted senior transferred from Lakeland Christian School, where he played varsity baseball and golf.
Coach's Thoughts: "Cole is a flat-out gamer. His range and quickness get better with each game and I would put him up against anybody right now on defense … At the plate, his short, quick swing is very uncommon for a 6-foot-7 guy, and I think scouts should be very intrigued with the upside of that swing … Cole's character and work-ethic have never been in question, I just wish I had him for four years. He is the last to leave the cages and loves to talk baseball with me. In my eight years of coaching, if there were two outs, and a runner in scoring position, I want this guy at the plate." –  Raiders head coach Michael Fryrear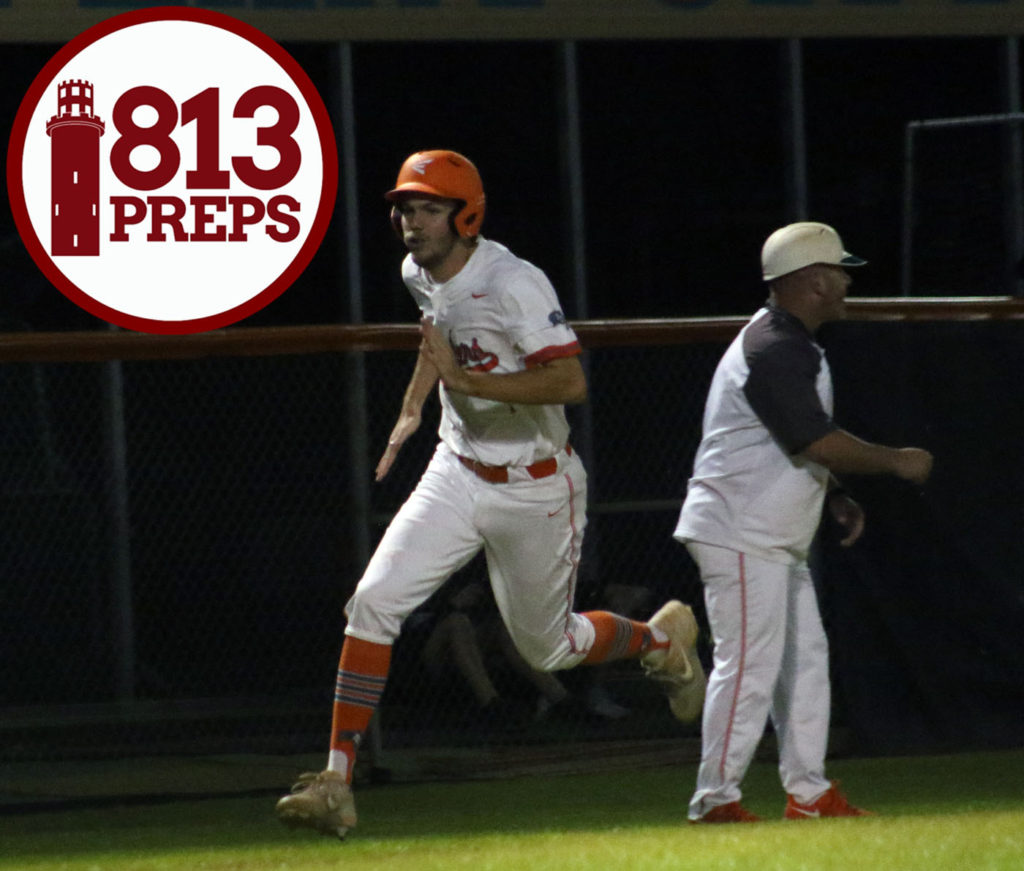 Bob Bellone: Let's get right to the good stuff – your first season with the Raiders. Can you describe the thrill of winning the county batting championship along with the first state baseball title in school history?
Cole Cothren: It's hard to think back on because it happened so fast. It felt like the playoffs just blew through. We were on such a hot run that we truly believed we would win. … Anything but a championship at that point would have been a failure of a season because we had everything going – pitching, hitting and defense. We were just too good not to win.
BB: How weird was it to travel all the way to Fort Myers to play for a state title against a team from so close to home?
CC: It was definitely weird. I'm not going to lie. I was kind of wishing it would be someone from out of the area, but it was definitely cool seeing a fellow team from Hillsborough County, literally a few miles down the road, in the state championship. It will probably never happen again.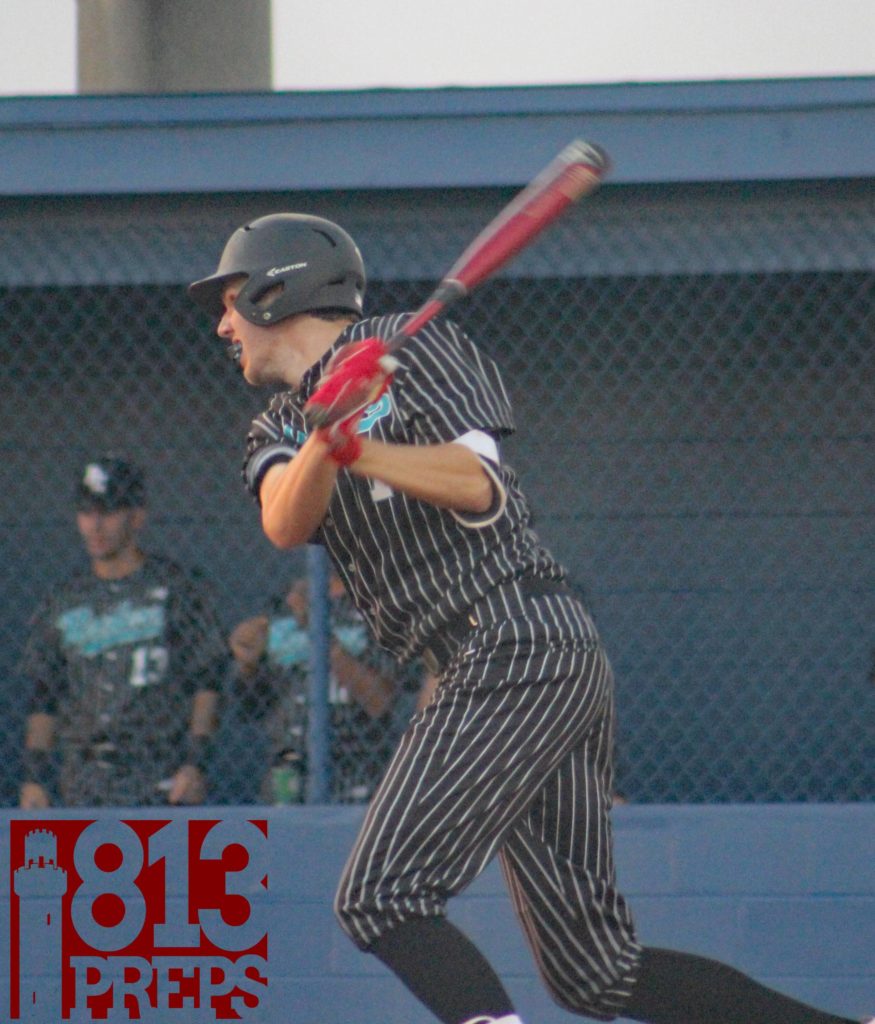 BB: How is it that a solid all-around player coming off a season like you just had is not being pursued by college recruiters?
CC: Good question. I think a lot of it is I'm not hitting a bunch of home runs. For me, that was never appealing because when I think of big homer hitters, I think of guys who strike out a lot. And that is one thing I absolutely hate doing. I think it's an absolute waste of an at-bat. I want to put the ball in play and make the defense work. … I think if I was 5'10, I'd be valued a lot differently. But I'm 6'7 and they probably expect me to hit more home runs.
BB: Do you already have a plan in mind should no attractive offers come along?
CC: I'm going to have to try to walk on somewhere, like junior college or something. Definitely try to play at the next level. I think I can, so I'm definitely going to try. I hope I can get an offer. That would be nice, but I have yet to receive anything. I'm just going to keep working. I think once I get an opportunity, I'm going to put my foot in the door and I'm not going to give it up. I think this is just going to kind of fuel the fire for me.
BB: One of your big moments last season occurred in a comeback victory against Plant in a region semifinal. What do you recall about that?
CC: We were down by one going into the bottom of the seventh. Cade Shissler got on, somehow he got to second, and then I hit a hard shot right at the second baseman. For some reason, he was playing on top of second base. The ball just bounced up and kicked off his chest and went to right field. Cade came around and scored the tying run. Then Hunter Emerine came up and knocked me in and that was it. It was sure exciting. We knew we were going to win at states right there.
BB: I have to ask. With your height, why didn't you play basketball for the Raiders?
CC: I played for LCS, seventh, eighth and ninth grade. I played center, and they just would drop me down low and let me shoot layups. I didn't like doing that because I could pull up for 3, which I realize now because I played PE basketball every day. If I knew I could shoot the way I do, I probably would have played this year.
BB: Has your participation in athletics had a positive influence on other aspects of your life?
CC: I think you're getting a good workout and getting something to strive for. … To strive to do my best, or strive to be the best, I think that's what I want. I don't know if you know what your best is, and if you think you've already reached your best, then you're just not trying anymore.