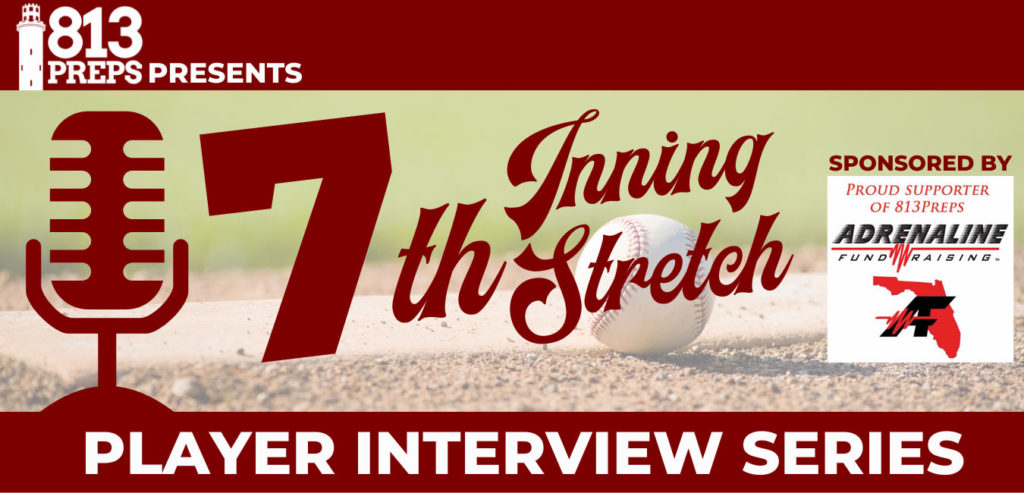 Editor's Note: While our season is at a standstill, our 813Preps team has been trying to produce positive content and through those efforts over the previous two weeks we have spotlighted players from across the county on Instagram and Twitter. This week, we decided to change our 813Preps Player Focus section a bit, bring it to the main site and get to know players a little more through a series of seven question Q & A's we're calling the "813Preps 7th Inning Stretch."
     We have chosen this rather than a slate of stories about what has been taken away from all of us, because we are all keenly aware of what we are missing. Instead, while we all stay safe, stay healthy and stay active during this time of social distancing, we have chosen to focus on the positive – what makes us love this game, what drives us and what motivates us. We hope you enjoy. Coaches – if you have an uncommitted senior who you think we should recognize, please reach out to our editor at jarrettguthrie@813preps.com.
Sawyer Smith
1B, Newsome
Ht/Wt: 6'2/185
Up Next: Full academic ride to the Naval ROTC program at the University of Florida, plans to major in mechanical engineering.
Player Focus Breakdown: A three-year varsity player for the Wolves, Smith was hitting .286 in his senior season with six RBI, five runs scored and two doubles while serving as Newsome's starting first baseman. As a junior he paced the Wolves offense with 17 RBI.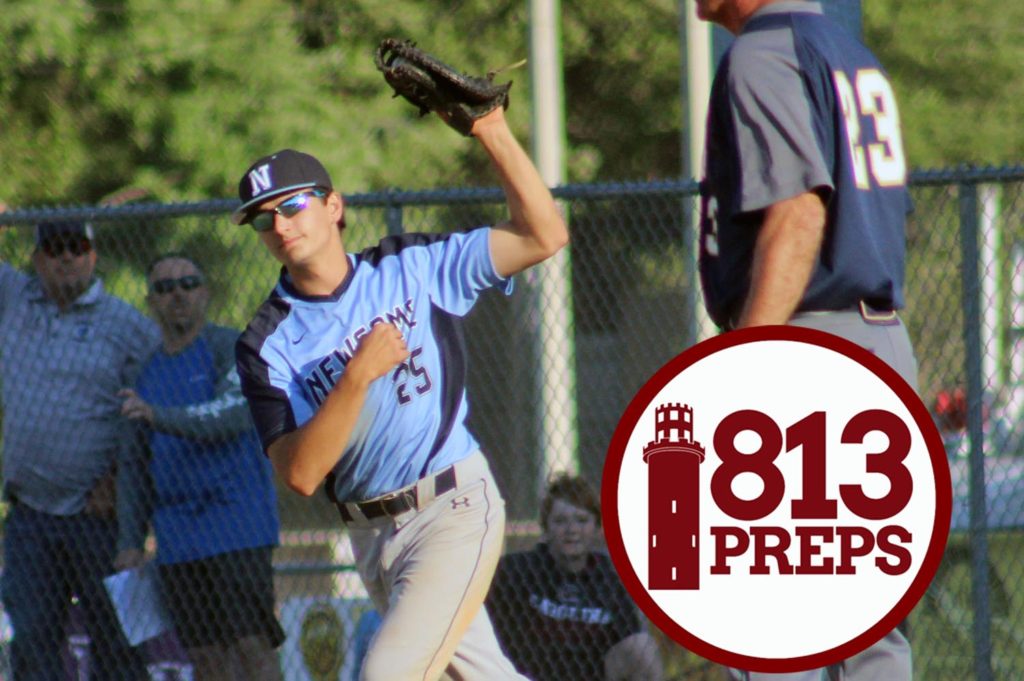 Guthrie: Your acceptance to the Naval ROTC program at UF sounds like a great decision for your future, what lead to you picking that path? Does your family have a military history?
Smith: Yes sir, our family has a history with the Navy and that is just something I've always wanted to do. I'm a pretty patriotic person and this is a career path I've always wanted to explore during my life. I'm hoping to focus on mechanical engineering and hope to work on submarines … ever since middle school, my plans have been all Navy.
Guthrie: What have you enjoyed and taken from being a member of the Newsome baseball team for the past three years?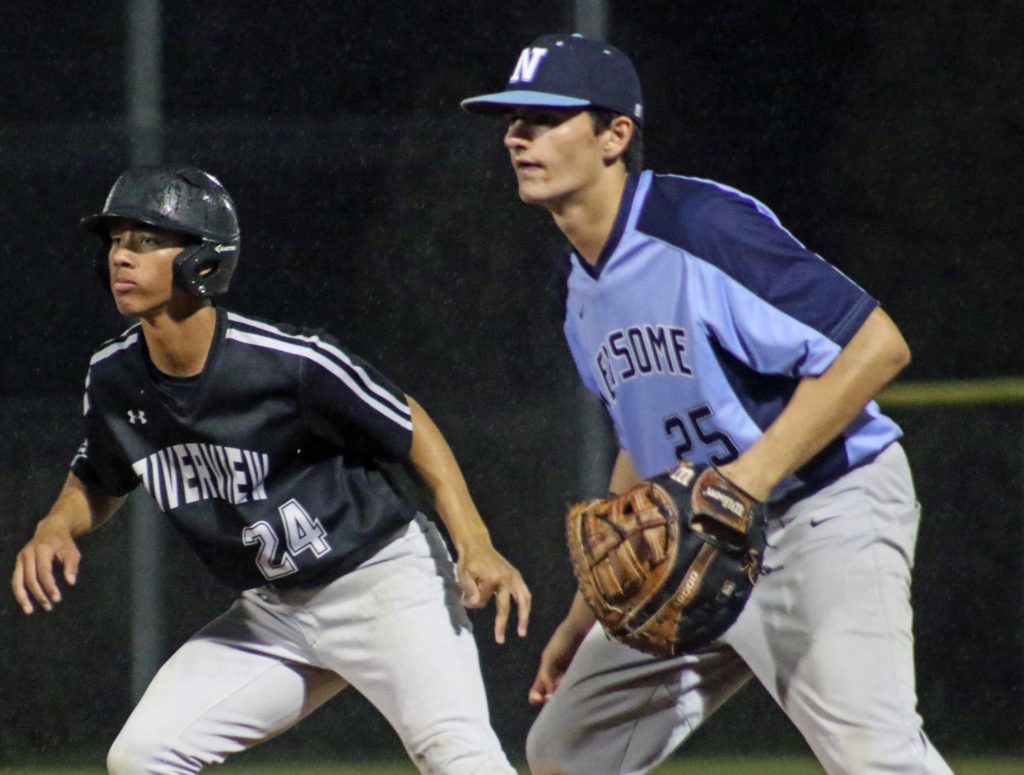 Smith: Our program is really organized, and every day we are expected to do the same thing – come in and work hard and have a good mindset – so I feel like our team always had a good mindset because of that. Every day it was just a pleasure to be out there with that team.
Guthrie: As someone who, it sounds like, has had plans away from the continuation of baseball at the next level, how important was you to make sure you were supporting the rest of your team, especially the last few years?
Smith: One of my favorite things is watching my teammates have success, especially some of the pitchers we've had. (Fellow seniors) Zach DeVito and Cole Stallings, watching those guys go to work every day was so much fun. Sometimes I would sit and first base and have nothing to do because they would strikeout 15 guys. It was really cool to watch them work every day.
Guthrie: What have you taken from playing baseball that you think has been the most beneficial to you?
Smith: Definitely the team aspect of it, that has always been my favorite part of the baseball experience. That's something I hope I can use in my future in the Navy.
Guthrie: What's No. 1 in your life's bucket list?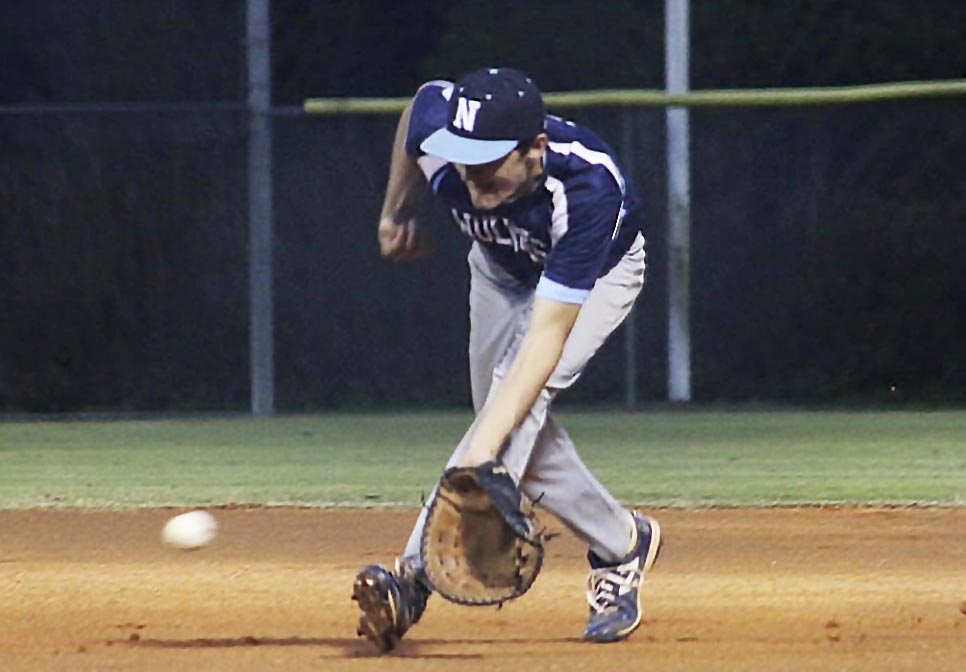 Smith: Honestly, it's pretty simple. I just want to go to work every day, being happy with what I do. Having a family and a successful and happy life.
Guthrie: Any pregame rituals? Anything that made game-day special?
Smith: On game days, I'd usually go home after school eat the whole pantry – as much food as I could eat. Then go in a little early, get some cage work in, put some music on in the locker room, catchup with the guys and get some good vibes going.
Guthrie: From watching you the last couple of seasons, you seem to be a guy who enjoys being out there, do you try and bring that to the rest of your team while you are playing?
Smith: Again, knowing that I didn't want to play at the next level, so although I always took the game seriously, I also always wanted it to be fun. Hopefully, that radiated with other guys. Obviously, we wanted to win, but I always wanted to bring a fun environment to our team and locker room.