Editor's Note: While our season is at a standstill, our 813Preps team has been trying to produce positive content and through those efforts over the previous two weeks we have spotlighted players from across the county on Instagram and Twitter. This week, we decided to change our 813Preps Player Focus section a bit, bring it to the main site and get to know players a little more through a series of seven question Q & A's we're calling the "813Preps 7th Inning Stretch."
     We have chosen this rather than a slate of stories about what has been taken away from all of us, because we are all keenly aware of what we are missing. Instead, while we all stay safe, stay healthy and stay active during this time of social distancing, we have chosen to focus on the positive – what makes us love this game, what drives us and what motivates us. We hope you enjoy. Coaches – if you have an uncommitted senior who you think we should recognize, please reach out to our editor at jarrettguthrie@813preps.com.
Carson Caso, LHP, Wharton
Ht/Wt: 5'10/175
GPA: 5.4 (weighted), 3.4
Up Next: Enrolled at UCF academically, uncommitted for sports
Player Focus Breakdown: For the Wharton Wildcats baseball team, the best things truly come in small packages and the prime example was the team's ace, Carson Caso. The 5-foot-10, senior LHP was blazing through lines up in the Wildcats scorching 8-1 start to the season and was 4-0 with a 0.34 ERA, 19 strikeouts, just five walks over 20.1 innings pitched and had allowed just an earned run and 13 hits … Caso is also very active at Wharton, including, but not limited to being vice president of Blue Crew, the school's student spirit club, the public relations officer for the student government, including handling the school's social media accounts, being including in Caring About Tomorrow's Students (CATS), a student group that goes to elementary schools and helps younger students with academics, the Young Life Christian group and the BETA Community Service group … Caso also has a famous sister, Chelsea, who is a trained dancer who appeared in the movie, 'The Greatest Showman', starring Hugh Jackman and Zendaya and also performed at the Grammy's with the Jonas Brothers and the latter's music video.
And while Caso hadn't (yet) received any official offers for collegiate baseball, he was determined not to let his height factor be one of his shortcomings, our 813Preps Creative Director Mike Camunas spoke with Carson …
Mike Camunas: As a pitcher with an untraditional build, you've probably been told your whole playing career height will always be a factor. How have you dealt with that and how do you feel you've proved doubters wrong?
Carson Caso: For me, I've always felt that height doesn't measure heart. (5-foot-7, New York Mets pitcher) Marcus Stroman says that all the time, and I live by that and I think that if I can perform on the field, then the numbers won't lie. I know that if I can go out there, do what I'm supposed to do and get the job done by working hard every single day, then good things will happen. … No one wants to take a chance on the short guy, but I've known that, and look, my philosophy is not the craziest thing in the world — if I go out there, throw strikes, let my defense do the work, then good things will happen.
Camunas: While you probably just see him as "coach", what's it like having a Hall of Famer (Wade Boggs) in your dugout (at Wharton)?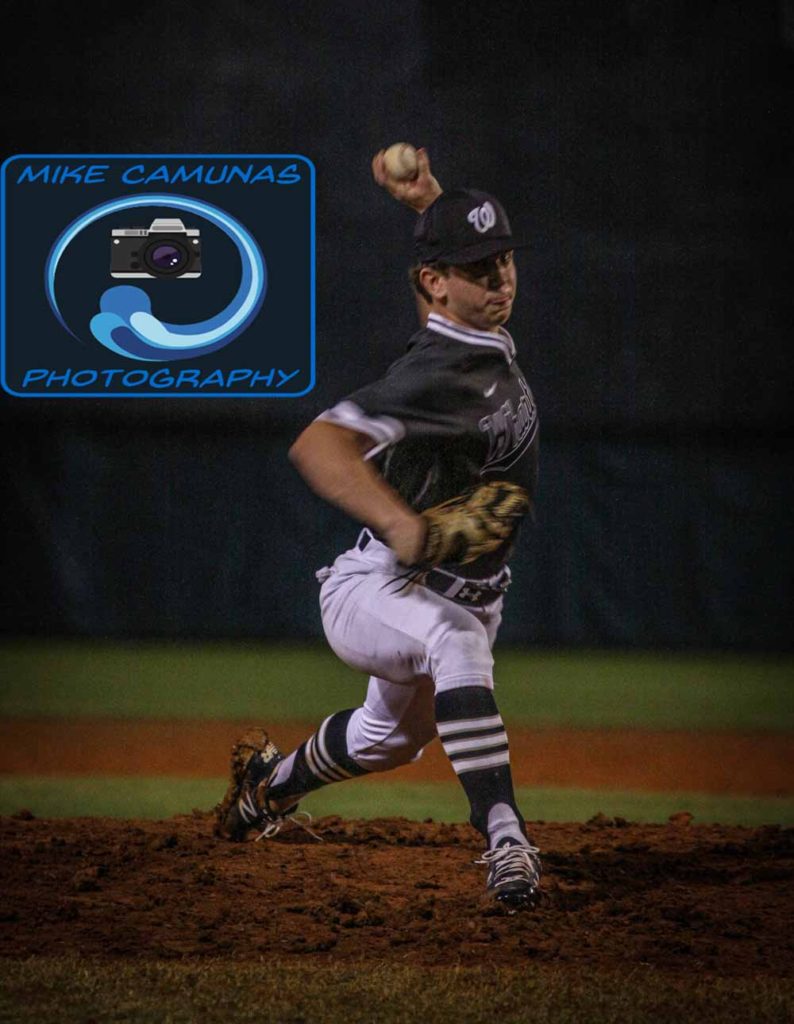 Caso: It's kind of crazy, right? You get to hear some stories about him and get to hear him tell you some stories about what it was like when he played. A lot of the younger players will have like 500 questions, like 'What was it like?' or 'Who was the hardest pitcher to face?'. But now, with no one playing baseball, I was just watching (an old game) of the Mariners vs. the Yankees and just watching him at his at-bats and watching him play the field, it was kind of cool and he knows what it's like to play at the next level and have success. I had that conversation with him. My freshman year, I went over to his house one day and you see all his awards and rings, and I'm just looking at all of it, and he just comes out of nowhere like a ghost and says, 'This is what hard work looks like. You have to work hard for things.' And I've remembered that ever since.
Camunas: What sparked your interest in playing baseball?
Caso: I've always had a love of the game, but when I first started taking it seriously was when I started playing travel baseball with (teammate, infielder) Grady (Maguire) and I probably wouldn't be the player I am today without him. He made baseball fun and a lot of the guys on the team I've been playing with since I was 11 years old — Grady, Frank Micalleff, Zach Ehrhard, Colton (Calleja), Jackson Perkins — we just all know how to play with each other and we were just exposed to great play at a young age, so it's been great to have been together this long.
Camunas: How much do you enjoy the game as a spectator?
Caso: I like watching games, but I especially love watching college baseball, like watching the Gators play. I love going to MLB games and watching the Rays play. Of course I love playing more, but I love watching the games because you can learn so much more about how other people play and how to play the game better. I love going to our JV games and helping out in any way I can and it's just fun to be able to give back to the game any way I can.
Camunas: You mentioned Marcus Stroman. Do you have any favorites in the major leagues now?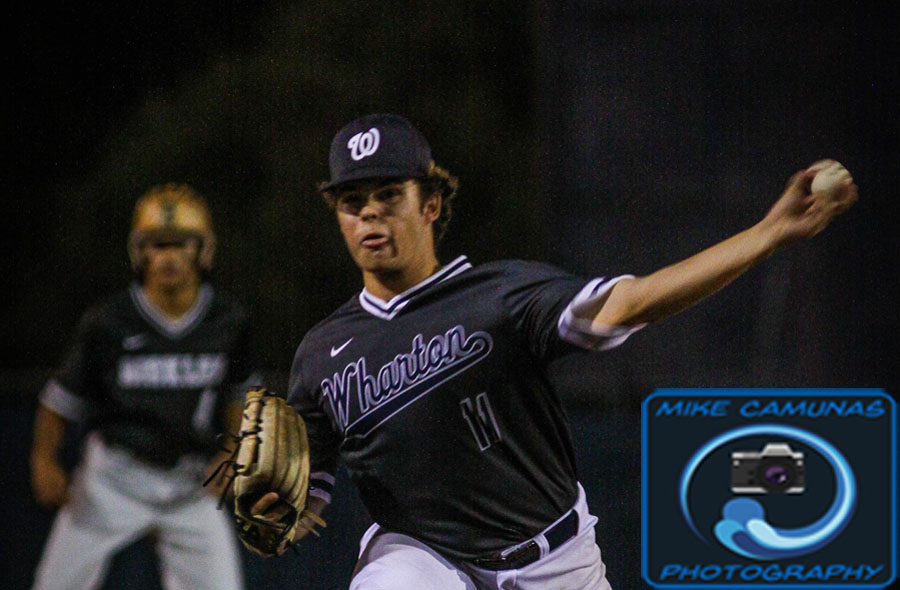 Caso: Yeah, I like Marcus Stroman, but I like (Tampa Bay Rays Cy Young Award winner) Blake Snell because he's a lefty, but of course, Mike Trout. … I love the underdogs. I love the players that a shorter because I am, and, sure, it's always fun to watch the big 6-foot-7 guys like (New York Yankees outfielder) Aaron Judge just hit 500-foot home runs — and of course, they just put so much emphasis on height in baseball, but I think it's fun to watch guys who are a whole foot shorter than the tall guys and they still go out and compete.
Camunas: Did you ever pretend to be a specific player when you were very young?
Caso: When I was kid, when I was hitting, I wanted to be like (former Rays third baseman) Evan Longoria, especially after his 2008 season and then every season he had with the Rays after that. I wanted to have a big open stance like Longo, but when I was in the outfield, I wanted to be like (Rays centerfielder) Kevin Kiermeier because he's a great outfielder — two Gold Gloves — it's just fun to watch him make plays.
Camunas: Do you have a favorite sports movie?
Caso: Yeah, I'd have to go with 'The Sandlot' and 'The Bad News Bears.' I know it's a little old school. I just remember one Saturday or whatever, I was like, 'Mom, I want to watch a baseball movie, but I'm tired of The Sandlot.' Because I had seen it like 500 times, so she was like, 'You should watch The Bad News Bears.' And it was a great movie — it was so funny. And I'm talking about the one from the 70s version. That one is way better.