By Jarrett Guthrie
TAMPA – His was a love affair with the game of baseball that took root on the fields of Ybor City and West Tampa, stretched to South Tampa's Plant High, continued to grow at the University of Tampa then in semi-pro baseball. It turned into a career at Leto, UT, and Tampa Catholic, and became a legacy at Gaither High where for more than 30 years – baseball, specifically Tampa baseball – flowed through the veins of Frank Permuy.
Early Sunday morning, Mr. Permuy passed away at his North Tampa home after a nearly year-long battle with brain cancer. He was 77 years old.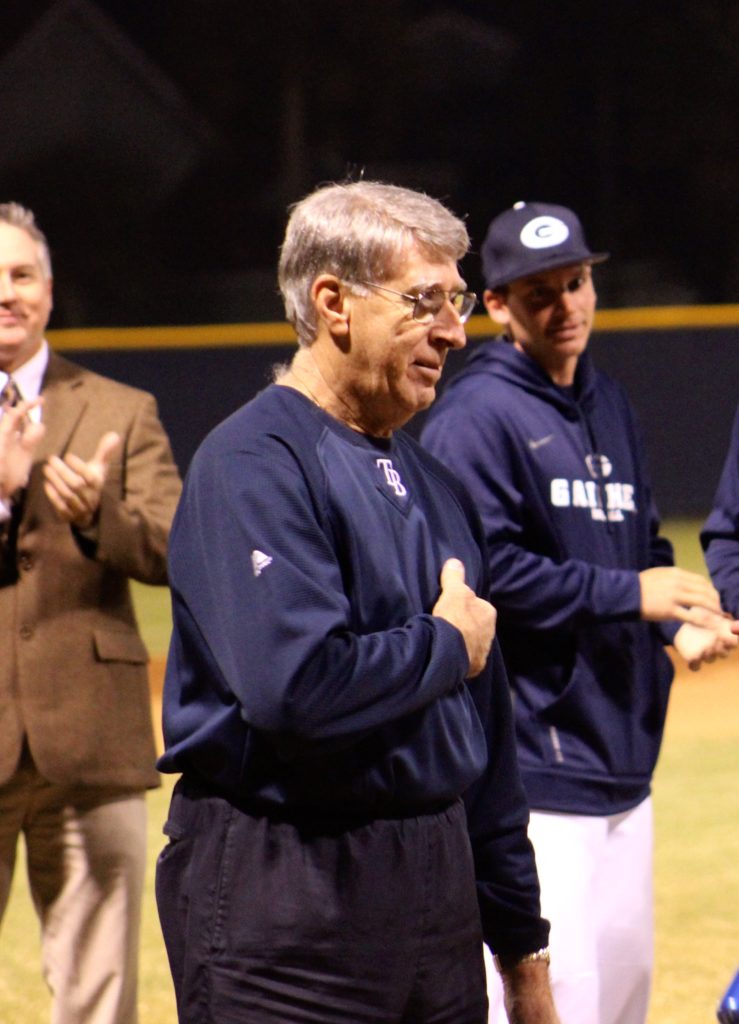 His death made even more somber at this time of year, by the worldwide crisis we all now face. Instead of the sounds of the game he dedicated his professional life to, which should be heard loud this time of year on the baseball field at Ybor's Cuscaden Park where Permuy showcased the beautiful lefty swing of his youth, to the park which bears the veteran coach's name at Gaither, today there is only silence.
Permuy, a Tampa native, grew up playing baseball in Ybor City and West Tampa, he was a standout athlete at Plant High, before attending and graduating from the University of Tampa. Permuy spent time with the Tampa Tarpons, before a nagging knee injury ended his playing days. He began his head coaching career at Leto in 1971, then returned to skipper UT for four seasons. In 1982 he returned to the high school game, taking over at Tampa Catholic leading the Crusaders to a state title in his first season. He then launched the program at Gaither where "Coach P" guided generations of Cowboys players for 31 seasons. He won more than 600 high school baseball games, but adding in the totals from American Legion, the Boys Club and his other teams he ran, Permuy estimated at the time of his retirement in 2014, his win total was somewhere around 1300 wins. He was honored with induction into five halls of fame, including the American Baseball Coaches Association and the Florida High School Athletic Association.
Lifelong friend Emeterio "Pop" Cuesta, remembered him for so much more beyond being coaching colleagues. Reached Sunday morning, Cuesta shared his memories of sandlot baseball, Little League competitions, double-dates, and being a sounding board for each other on, yes baseball, but also life.
"He helped me at Jefferson, I helped him out with (American Legion Post) 248," Cuesta said. "Heck we double-dated together, so many adventures we had, played semi-pro ball together. There were just so many good times together."
Cuesta remembers his skills as a hitter in his youth.
"He was an excellent hitter," Cuesta said "All the way back in sandlot we had special rules for him. If he hit one over the right field fence it was a ground-rule double. So, he would hit it all the way across the street into a lady's yard, off her tin roof and it would make a lot of noise. We had to rush over and get the ball before that lady, because if she got it she wouldn't give it back."
Though being a baseball man is how the community may most remember Permuy, it was just a part of the man he was. He was a proud family man, who loved his wife of 34 years, Danae, his sons Rick and Chad, his grandchildren Will, Thomas and Teddy, his brother Glenn and sister Patty and their families. He loved his hometown, especially the Ybor City and West Tampa friends he spent his life around.
"He loved Danae and Ricky and Chad and his grandkids," Alonso coach Landy Faedo said. "Whenever he was in front of a crowd, he would, first thing, always recognize Danae because he knew he wouldn't be able to do what he did without her understanding and love."
"He always talked a lot about the things outside of baseball," Steinbrenner coach John Crumbley said. "He said, 'don't let baseball consume you. Let your family and your faith come first.'"
Permuy's lasting legacy also includes a coaching tree that extends throughout the area, including coaching current high school coaches like Wharton's Scott Hoffman as a Gaither student.
"He taught me how to be a coach, be a person who knew how to talk to players, how to deal with other coaches," Hoffman said. "He knew how to listen, how to use things to use those skills to become a better coach. He always said, 'If they want to talk, I let them talk. That's how you learn.'"
According to Hoffman, Permuy was an innovator as well and things he implemented at Gaither 30 years ago were far ahead of the times.
"You look back now at his longevity and how far ahead of the times he was," Hoffman said. "From making the high school baseball fields have a stadium atmosphere, he had a program when I was a freshman. An actual program, like they have at big league games … you think about something like that 30 years ago, and it's so amazing how he saw (the future)."
That coaching legacy also extended to Faedo, who spent nine years on Permuy's coaching staff, before assuming the head job at Leto and eventually launching the program at Alonso. Faedo said the lessons he learned were crucial to the coach he became, but said he took something way more important away from their time together.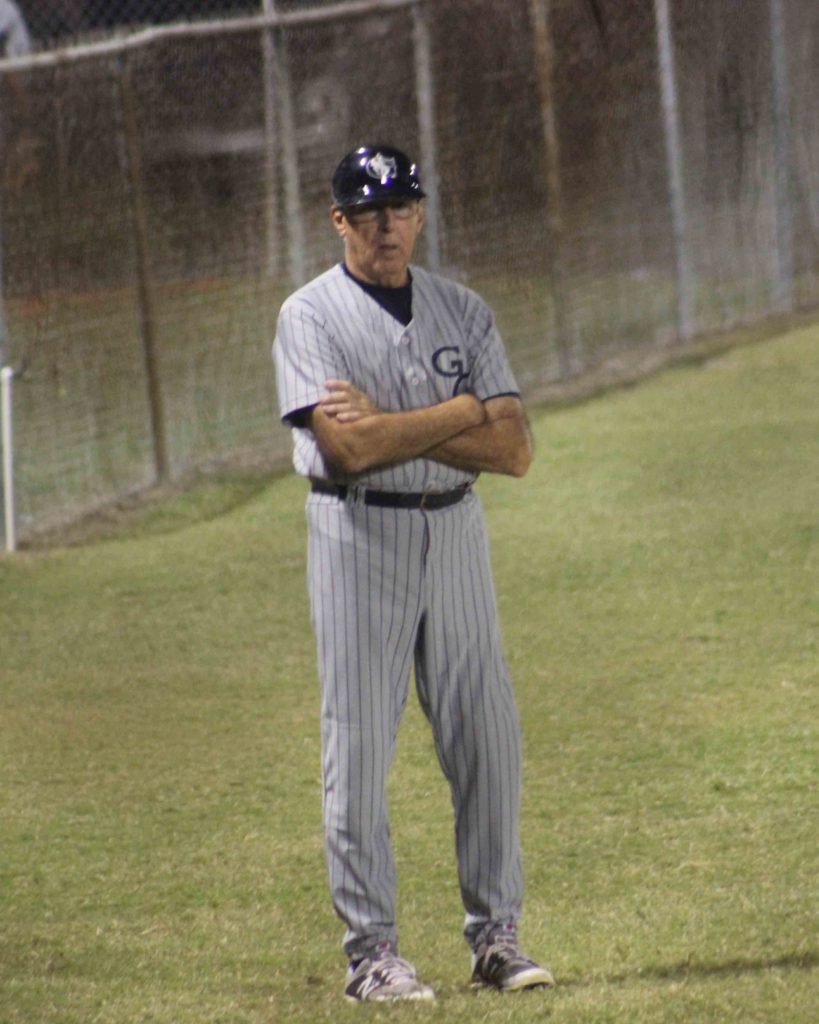 "He was one of my best friends," Faedo said. "How luck am I? That not only did I get to spend years coaching with the great Frank Permuy, but I have been able to call him one of my best friends."
Crumbley echoed those thoughts.
"I enjoyed everything about him," Crumbley said. "He was a true mentor in baseball, but also in my life. He would help you with anything. It didn't matter what it was, he had just such an inner-peace about wanting to help people. He was just a great person."
Nelson North, who served as an assistant at Gaither before assuming the head coaching position and whose son and daughter were both coached or taught by Permuy, spoke about his legacy.
"Coach Permuy is and always will be Gaither baseball," North said. "He has left a legacy in this county that is second to none. He never left, when I took over, he was there, always supporting me and all the biggest events that have happened for us since, he's absolutely been there and a huge part of that … from here on out, everything without him won't be 100-percent, it won't be full."
Coaching for Permuy was about more than just his players, according to Faedo, it was about the community.
"He's the guy who kept the coaching fraternity together," Faedo said. "When you start out, it's about how your team is doing, your results. But he always made it a point to say, 'No, this is about all of us. How all of us make these kids better.'"
"I don't think any coach in this county, in that fraternity, ever had a cross thing to say about him."
In recent years, Permuy beamed with pride as one of his Gaither alums, Kevin Cash has managed the Tampa Bay Rays, a team whose games Permuy held season tickets for and regularly attended. He was also proud of current Cleveland Indians outfielder Oscar Mercado, a Gaither alum who made his MLB debut in 2019.
Prior to this high school season, Permuy attended the jersey retirement event for Mercado at Gaither. At the event in February, Mercado said it meant so much to have his former coach in attendance, especially as his health had started to fail.
Mercado told 813Preps at the event: "The fact that Coach P was able to make it out here today means the world to me. He and I always talk, and stay in touch during the season, he always texts me during the season after I have a good game and I'm really, really happy he was here today."
For Cuesta, a moment like the one in February, when Permuy was in failing health but made it a point to be there for one of his "kids" was no surprise. It's what a great coach does.
"Frank touched a lot of lives," Cuesta said. "He had a way of getting them, making them better players, and through that helping them grow. There are a lot of men out there now that are so much better for having known him."