Cade Afeld,
OF/2B, Newsome
Ht/Wt: 5'9/150
Up Next: Uncommitted
Player Breakdown: Afeld was a top-of-the-lineup producer for the Wolves for three seasons, scoring 45 career runs, including a team-leading 26 in his junior season. Through nine games his senior season, Afeld finished hitting .321 with seven runs scored and three stolen bases.
Coach's Thought: "Cade lives and dies for baseball. He's one of those rare kids who you say, 'hey, put your life on the line for this baseball game,' and he'd do it. He's a rare kid who battles every game, every play, every pitch, he absolutely never says die. He's a great leader by example. He's a Ben Zobrist kind of kid, he very versatile and can play third base, second, centerfield, wherever you need him. He's the kind of kid that would fit in well with a team like the Tampa Bay Rays, he can literally play anywhere and come through for you." – Newsome coach Dick Rohrberg
Our senior staff writer Bob Bellone caught up with Cade this week to discuss his career with the Wolves, his dream destination, and what all-time sporting event he'd attend if he was able …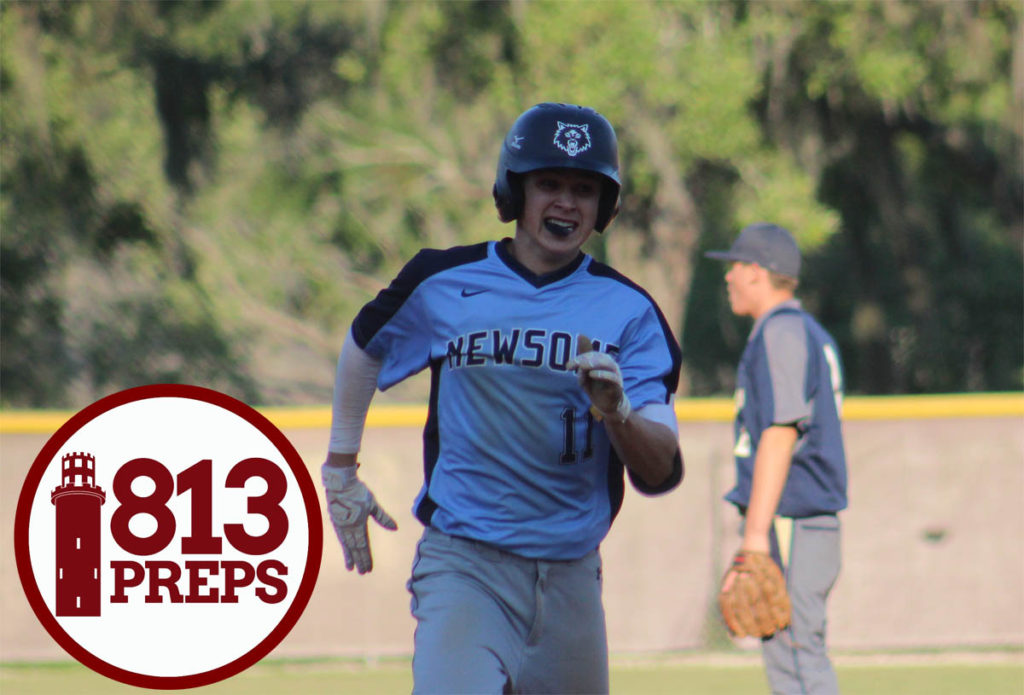 Bob Bellone: The Wolves were ranked among the best in the county when your abbreviated senior season ended with a five-game winning streak. How high were your hopes to go deep into the playoffs, especially after reaching the region semifinals last year?
Cade Afeld: We always have the confidence that we're going to be able to go far in districts or regionals because of our pitching, but our bats started to come alive and we were doing some really good things on the basepaths, and we were playing together as a team. I'd never seen anything like that at Newsome. This was the most excited I had been for a season in a long time.
BB: You have repeatedly helped your team as an aggressive baserunner. How much fun is that aspect of your game?
CA: I enjoy baserunning. It's probably my favorite part of the game to be honest with you – all those close plays in being aggressive. It's fun for me to push myself to get a run across. Or maybe we weren't supposed to get a run, but if I'm aggressive – and I have a lot of confidence in myself when I'm running the bases – I can maybe steal a run from a team.
BB: Coach Rohrberg said your versatility makes you the type of player who would be a good fit with a team like the Rays, but first things first: Where might we see you with a collegiate team?
CA: I've had opportunities put in front of me to play at the next level, but unfortunately, they weren't enough … so I think it's just time for me to focus on school. I'm going to FSU for academics, but as far as baseball goes, I think I won't be playing in college.
BB: Is there any chance you could walk on at Florida State after a year or two?
CA: I wouldn't take it off the list. Who knows how I'm going to feel in two years? I might grow and gain some pounds. I don't know. I definitely wouldn't write it off.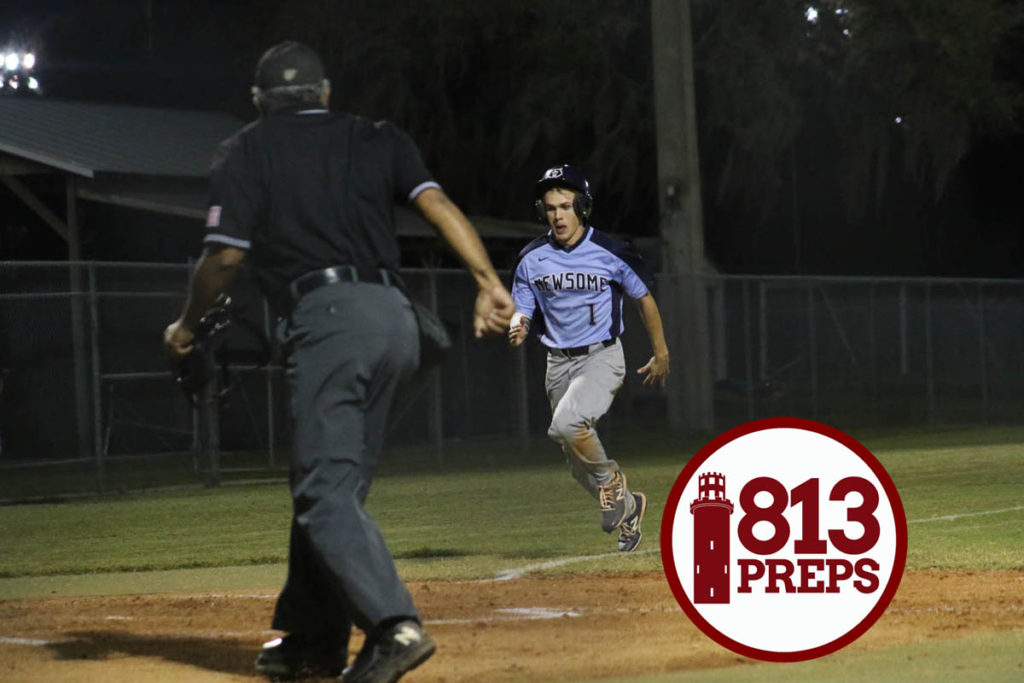 BB: Even a trip to the supermarket can be enjoyable during this pandemic, but let's think big down the road: If you could afford to visit anywhere in the world, where would you go?
CA: I'd probably go to Wrigley Field. I've always wanted to go and experience the atmosphere there, and it seems like something that's always on a baseball player's bucket list. My dad booked us a ticket there my freshman year and unfortunately, I was on the homecoming court and it interfered with the trip so my dad had to take a friend with him. It was really hard for me to get over that because I've always wanted to go there. It's been on my bucket list since I was 5.
BB: Some more fantasy: If you were able to travel back in time to attend any sports event in history, where would you land?
CA:  Probably 2003, when the Bucs won the Super Bowl because I'm a huge Tampa sports fan, and the way that it's been looking since 2008 has not been good. I would love to experience something like that, and I hope it happens this year.
BB: Is there something I haven't asked that you would like to address?
CA: I was hoping that you would ask about the things I would miss about the game. I'll miss mostly the people that come along when you play the game for so long. I've met some of my best friends and people that I look up to while playing the game. Also, I'm a very competitive guy. I'm always going to be competitive, but without the game it's going to be hard for me to find something that I'm really competitive at.