Bell Creek
Attrition has been tough on the Panthers across the last few seasons as a number of key players have transferred or left the program, and with the current climate of adaptation due to the pandemic, the 11 rostered players will be a challenge for Coach Frank Burke and his team. However, there are a few very bright spots for Bell Creek, especially in the form of some veteran returners led by senior shortstop Dante Portillo and first baseman Frank Burke Jr. The versatile Portillo, who will likely also see time behind the plate this spring, has proven himself a solid producer at the plate with a .359 average in his first three high school seasons, 48 runs scored, 35 stolen bases and 28 RBI, while Burke has started to show big improvement at the plate. Junior Caleb Rodriguez has really impressed Coach Burke with his offseason work and the team will rely on him on the mound and with his bat, sophomore Isaac Martinez will handle the work behind the plate. Burke said the pitching staff has no "clear-cut" leader at this time, but that he will take inspiration from the Tampa Bay Rays and have a "next-man-up" philosophy as they progress through games. Though frustrated by the transfers and departures, Burke said, "Last year we had a roster of 20-21 kids, with that many we always have that turmoil of, 'why am I not starting, why am I on the bench?' Well, I'm not saying anyone who left were bad apples, but the players that did stay, I know they want to be here and with just 11 people, I get to focus on letting them grow on the field. It's a smaller family, but I'm so excited to watch them reach beyond where they may think they can."
•••••
Chamberlain
The Chiefs are once again retooling from the top down, as after one season coach Robert Cole has taken a medical leave of absence and Chamberlain enters the season with some flux in that role. However, the Chiefs have a few key returners to lean on as they revamp the program in 2021. Heading that group of on-field returners will be seniors Adrian Vega and Timothy Cook. Vega, a big, physical player will serve as the team's primary catcher but is also capable to play a corner infield spot, while the tall, lanky Cook will be key to the offense and defensively in centerfield with a solid arm, with both four-year varsity contributors and will shoulder the leadership roles this year. On the mound the Chiefs will rely on junior RHP Kyle Wise's experience, while they will also look to freshman lefty Yadiel Garcia to make in immediate impact. Middle infielder Joshua Torres (freshman) could have a quick impact as well according to Chiefs assistant coach Albert Vega.
•••••
Jefferson
The Dragons are another team that should be hyped up heading into this season. It's a new day in West Tampa as the Dragons enter the year with a new, fiery coaching staff (pace yourself fellas) led by former Hillsborough assistant Spencer Nunez. The Dragons have a strong senior class of returners to lead the way including OF/LHP Jaiden Duarte, twins 3B Yaidel and SS Yadiel Perez, and 1B Miguel Denson to key the offense, while a trio of senior righties – Matthew Johnson (2.40 ERA, 14 K's in 11ip last season), Javier James (1-1, 1.31 in 2020) and Carson Moore (2-0, 2.33 ERA) – give the Dragons depth at starter, with juniors Julian Vargas and Kevin Lopez being just a few of the arms Jefferson can lean on out of the pen. Three LONG seasons separate the Dragons from the 2018 state title, but this is a group that should be focused on the talent they have on the field and could make some noise in the postseason.
•••••
Robinson
The Knights were 5-3 when the season was halted in 2020 and we were really excited to see what they would become if that season had continued. So, this year we are expecting BIG things from the SOG boys and according to coach Alex Barron, his Knights are looking to make some noise. Barron was another of a handful of coaches we've talked to this spring who stopped a bit short of picking out a few players to highlight for this preview's purposes, instead saying that he is thrilled with the group he has and has expectations of everyone wearing the Robinson jersey this spring. "I'm not going to say one particular guy's name here, because when I look at our team, I truly feel we have 20 guys ready to go out there. I want to show that I have all of their backs, just like they've shown me they have mine." Our call on a few to watch has to start with senior OF Ben Kim, a .481 hitter last season and FAMU signee, who is a tireless, gutsy worker who never seems satisfied on the field in the best way possible. Senior C Robert Chatfield was another player really coming together at the end of last season, while senior pitchers Alex Warner (LHP/OF) and Garrett Beede (RHP) and sophomore lefty Robert Satin will make Robinson a force to reckon with in the upcoming weeks.
•••••
Sumner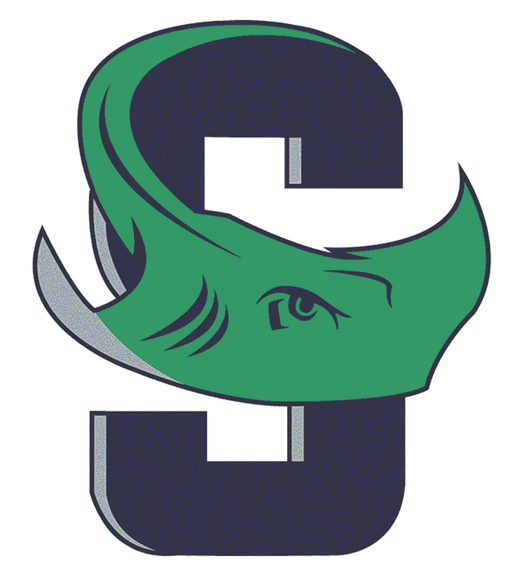 With any first-year program we always enjoy watching how things start to come together for the team as it grows from the ground up. One big advantage the Stingrays have in this is coach Kennedy Duran, who has already experienced this challenge launching the program at Lennard just over a decade ago and steering the Longhorns to a first-ever playoff appearance in 2019. But there are big challenges with a first-year program as well, including the lack of seniors at the school, taken a step further 20-of-32 players in the Stingrays' program for 2021 are freshmen. However, Duran said things this year will fall on him to get the most out of his players at the level they are at right now, while waiting for them to develop within the program. "I'm excited that our young guys are picking up the culture we are trying to setup. They are taking to it and it is my job to set them up for success, and that may mean we have to focus on things like small ball and fundamentals, while we build things for the future as these young players grow and mature." OF Gabriel Mangual who the Stingrays are going to count on to get on base, and according to Duran when that happens look out as the junior has shown plenty of speed, which helps him cover a lot of ground in the outfield. Duran also points to Mangual as a leader, an excellent student, who is constantly working to improve. RHP Jayden Brown will be key on the mound and runs it up there in the mid-80s, which Duran feels will keep him in a lot of games.