BIG 15: Top 813Preps Returning Players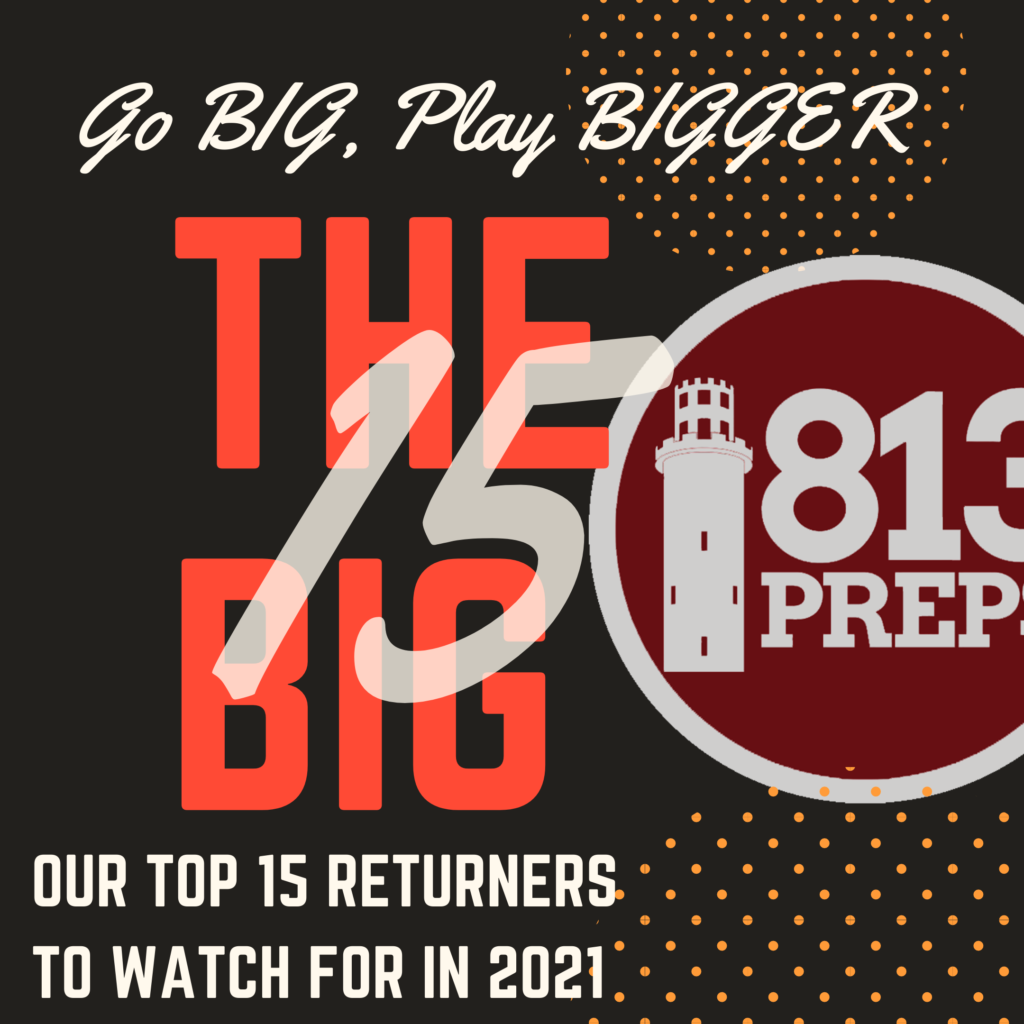 Big Boys, Big Buzz: There is no better place to kick off this list than with a pair of the most talked about "pro prospect" returners to the field in the 813 this season. One, a big bat, labeled by his coach as a "professional hitter" leading a Murderer's Row of masher lefty swingers in the county's top returning squad from last season … the other a University of Florida committed, two-way standout with a big bat and a live arm keying a program that has produced a major leaguer-a-year for the past seven seasons …
Cole Russo, C, Jesuit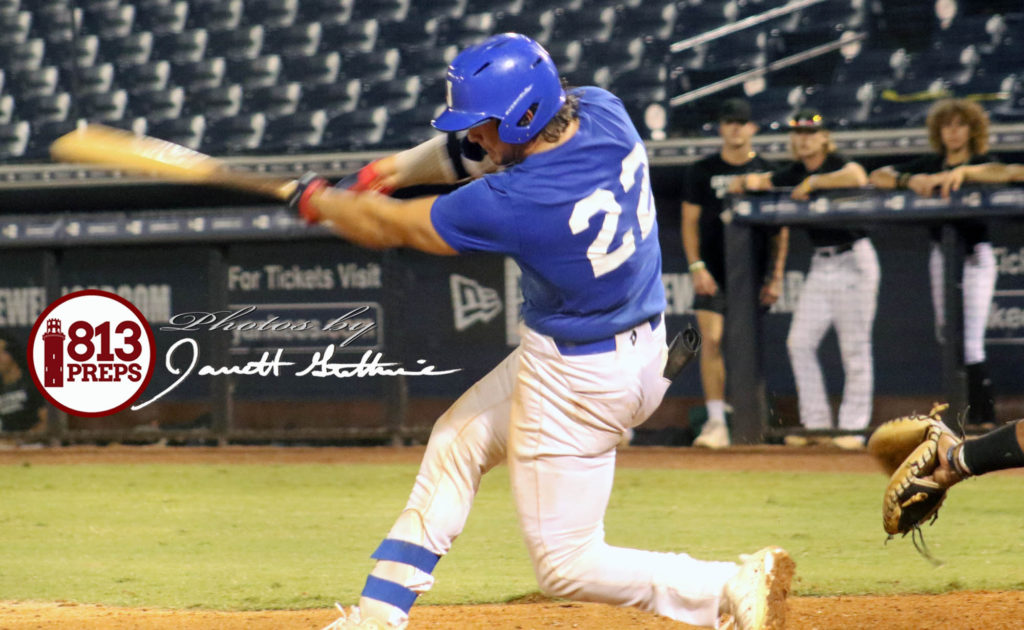 Not just in position, but in action Russo will be counted on to fill the leadership role left behind from last season's backstop and current Tulane player Bennett Lee. Russo brings a ton of power and has good patience at the plate. Tigers head coach Miguel Menendez said Russo is one of the most "professional-ready hitters" he has seen. What's impressed us over the last few years is Russo's commitment to becoming the hitter he is today, with a huge focus on mechanics, while really working hard to change his physique and improve his strength. Following in a long line of baseball family tradition in Tampa, the UCF signee passes every "eye-test" for a hitter, and with fellow lefties Nick Rodriguez and BJ Graham around him in the lineup, it will be a true pick-your-poison for opposing coaching staffs approaching the Tigers' Nos. 2-4 hitters.
•••••
Jac Caglianone, LHP/OF/1B, Plant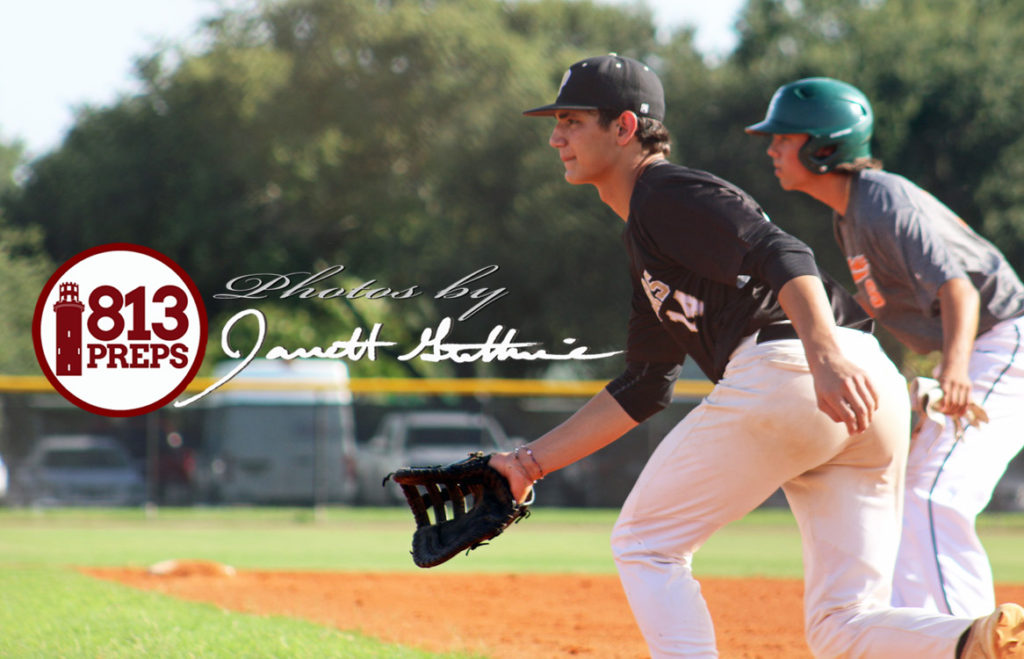 With a pair of jersey retirement ceremonies on the books this season, where the Panthers will honor two more alums who have reached the MLB in the last two seasons, Plant has steadily produced pro prospects at an impressive clip in the last decade. Caglianone has a lot of that buzz heading into his senior season, and At 6'5, 210-pounds, the imposing presence is there for the Florida signee, but it's his athleticism and versatility that the Panthers will hope to capitalize in 2021. A strong lefty arm that has hit the mid 90s in the summer will be key on the mound, it will also be a factor in the outfield according to head coach Dennis Braun, who says his outfield arms will be a strength for the team. Caglianone is also a solid option at first base. Where he shines brightest this season will be the only question now for this HUGE upside student-athlete.
•••••
In the "Bulls"pen: Up next in our look at impact players from around the county, we stay with a trio of seniors from extreme ends of Hillsborough, who have signed to compete next year at the University of South Florida. One a sturdy pitch-framer for Lutz/Odessa … one a multi-position standout for a strong Cowboys program … and one a lanky slinger from over yonder in Turkey Creek …
Tayden Hall, C, Steinbrenner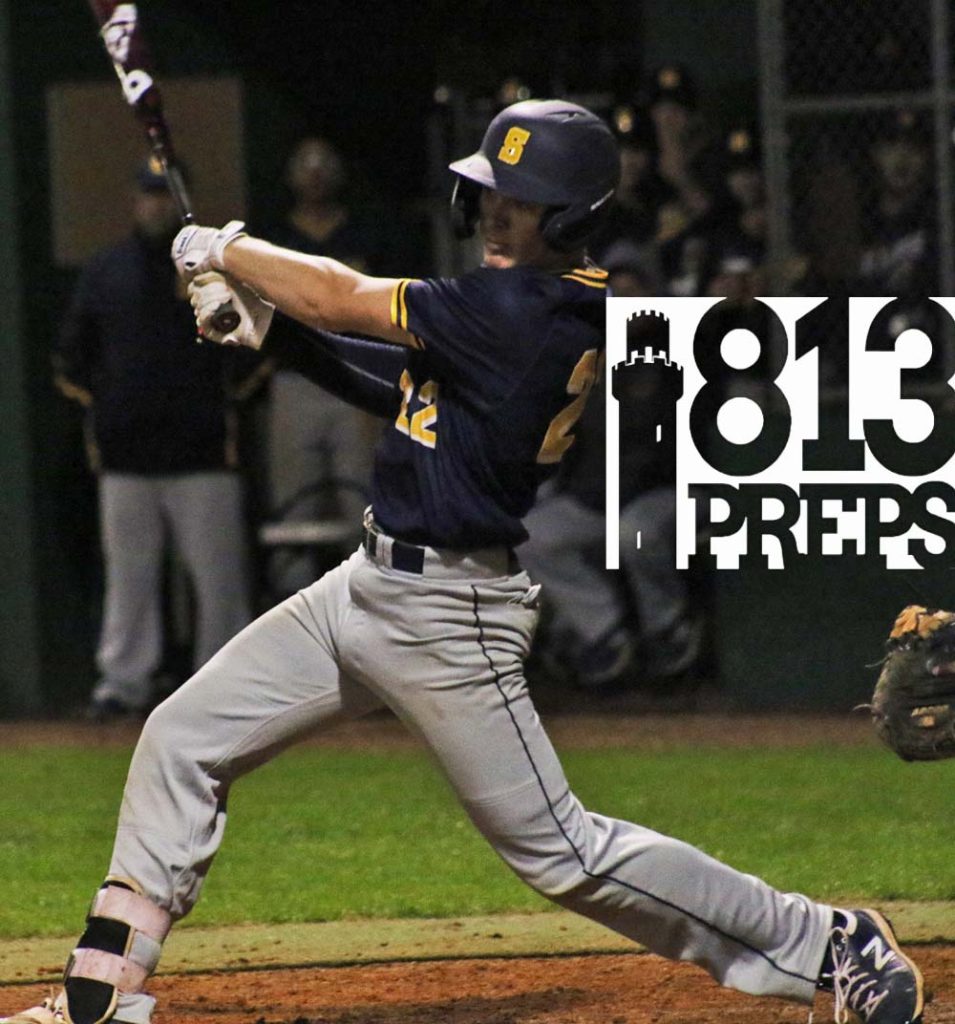 The Warriors senior catcher has been the team's leading hitter for the last two years, and we expect that trend to continue. Steinbrenner coach John Crumbley said Hall has continued to get stronger and the ball is "jumping off his bat right now," but that he has been equally impressed with the work Hall has put in to improve defensively. Crumbley added that Hall is an excellent student and has shown good improvement every season. At 6'4, 215-pounds with a lot of thump in the bat from the left side, Hall could make some big noise in 2021.
•••••
Austin Grause, RHP/1B, Gaither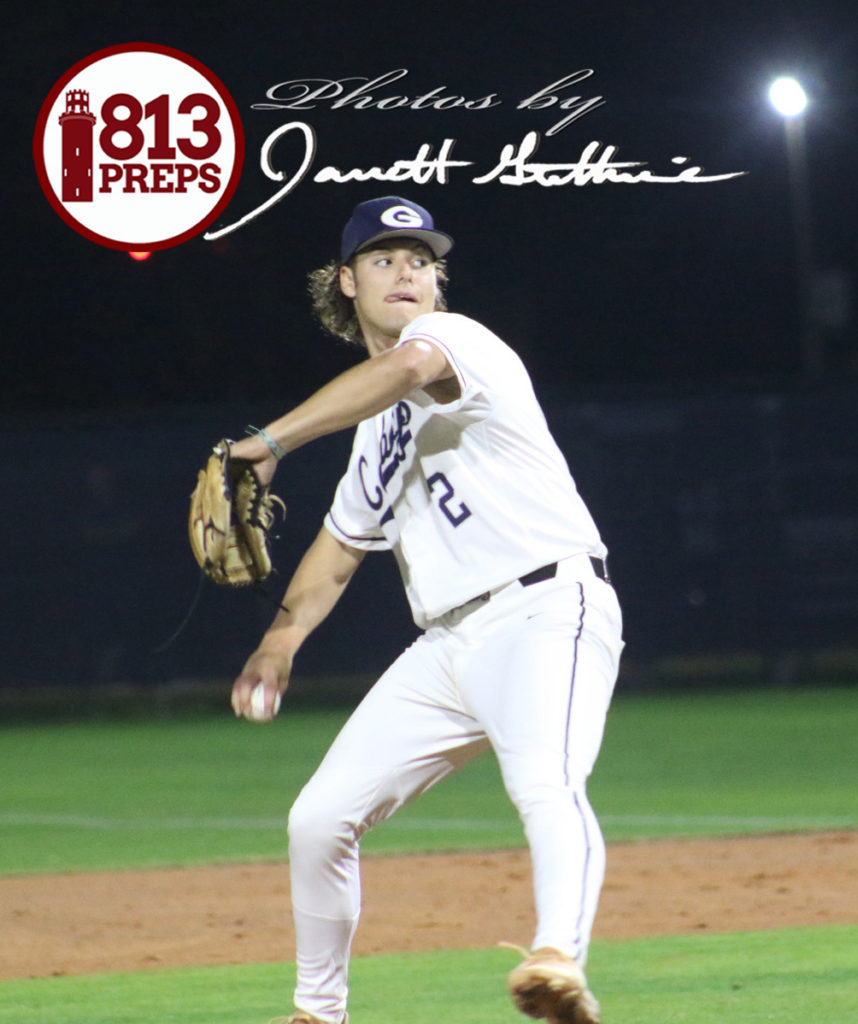 With 90 career, varsity innings under his belt, Grause is one of the more seasoned high school arms in our county and this will be a tremendous help for the Cowboys, who have a number of really good arms for Coach Nelson North. With 88 career strikeouts, and a 2.10 ERA in his time at Gaither, Grause has shown he can take over games. Also, a valuable hitter and first baseman, he will be looked at to carry a lot of water, especially while the Cowboys wait on senior Willie Jackson to return from a hand injury later in the season. Grause has a solid, 6-foot-3, 200-pound frame and a high 80s fastball mixed with a very good breaking ball, along with a steady offensive skills including posting a .350 average across eight games in 2020.
•••••
Sean Hermann, RHP, Durant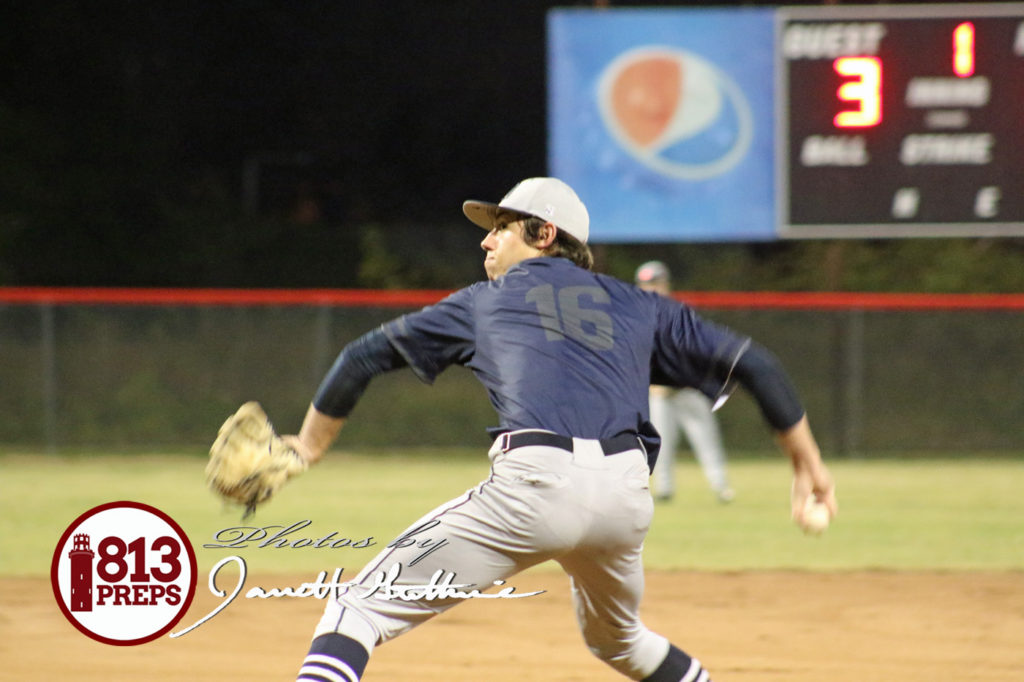 A thin, lanky frame belies the strength on the mound for the Cougars senior No. 1. Hermann is an excellent athlete, with swing-and-miss stuff, who attacks the zone. The 6-foot, 160-pound righty also defends his position well and is a fierce competitor. Hermann was 2-2 last season with a 1.09 ERA and 19 strikeouts in as many innings, including a complete-game, 8-K, shutout outing against district opponent Riverview. In 2019, he fanned 55 in 39 innings of work. We look to see him improve on those numbers in front of a strong group of returners for Dooo-rant!
•••••
Kings of the Hill: A trio of committed senior hurlers, who should have a big impact for postseason contending squads. One a returning staff leader looking to put his team back in another deep, postseason run … a leader on and off the field for Seffner Christian returns to a deep team looking to pick right up where they left off last season … and a head down, hardworking battler on the hill for a Sickles team that has proven to be at the top of the 813 pack for the last few seasons … 
Bryan Boully, RHP, Strawberry Crest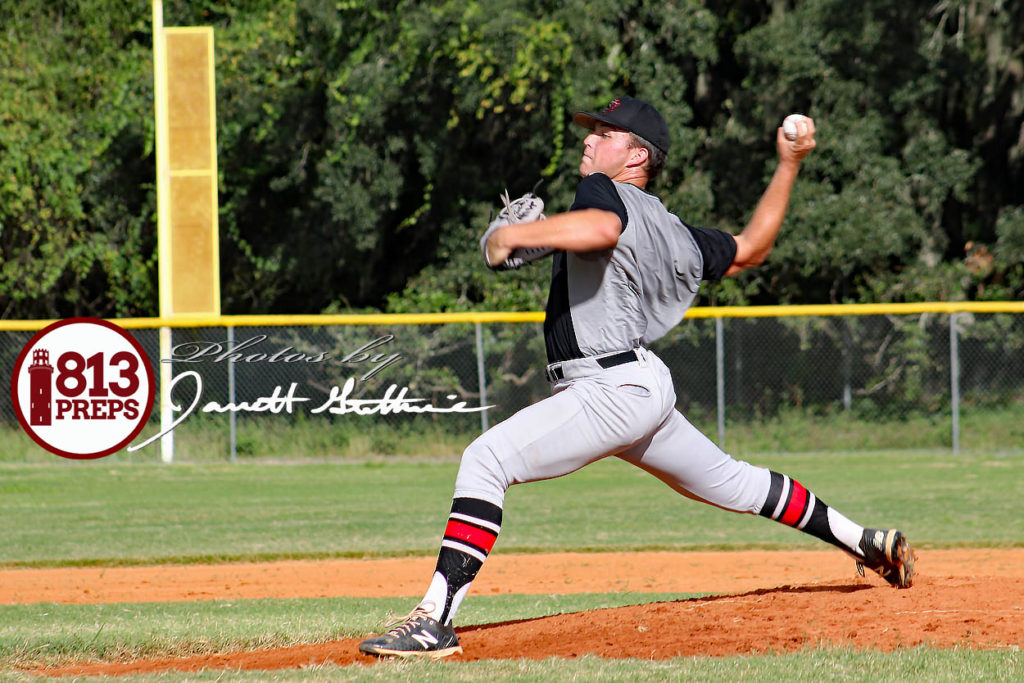 A big, physical frame on the mound Boully (6-foot-2, 205-pounds) will be crucial to success for the Chargers when his turn comes around each week. Chargers head coach Eric Beattie said Boully, "dominates with a power fastball that he commands very well, in-out and up-down." Beattie said his Florida Atlantic committed senior consistently throws his fastball around 93 MPH, and thinks he can up that one or two more before April/May. That coupled with a plus changeup and a good curveball will be a nice No. 1 for a team that reached the FHSAA Final Four in 2018 & 2019.
•••••
Ben Cheek, RHP/3B, Seffner Christian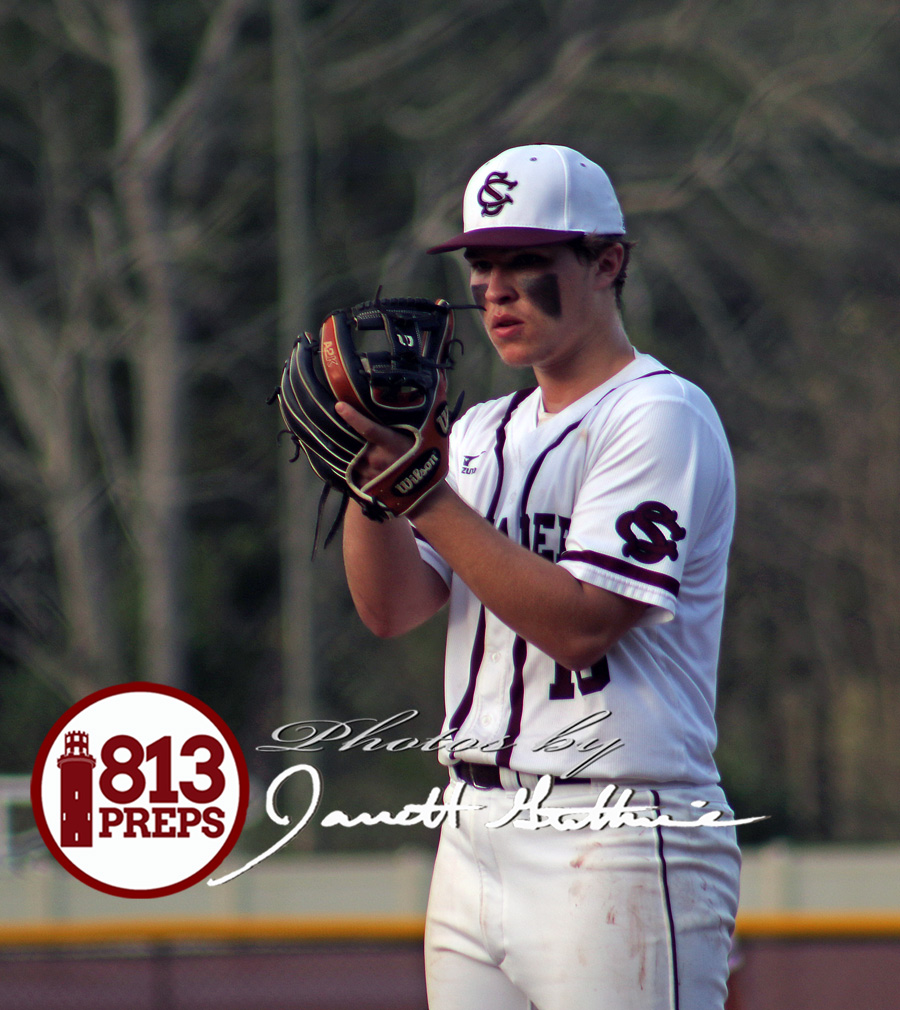 An impactful part of the Crusaders pitching staff the previous two seasons, Cheek will be the teams ace as Seffner Christian looks to build on what they had going in 2020, when the team was 8-1 at the halt in play. Signed to pitch next season at the University of Tampa, Cheek is a crafty pitcher, who though he doesn't light up a radar gun, is pinpoint with his location, and very good at mixing his pitches to get results. Crusaders coach Sal Giardina had no reservations labeling Cheek as his team's "ace" saying he's earned that spot by putting in the work on and off the field, is a great team leader and goes beyond his role as one of the team's captains. A fastball in the low to mid-80s, is coupled with command of a late-breaking curveball, and a professional approach of mixing his fastball and changeup to get ahead and put away hitters. Cheek is 5-1, with a 1.09 career ERA and 55 strikeouts in 57 innings. He also offers a good bat and a really strong glove at third base when not on the mound.
•••••
Holden Wade, LHP, Sickles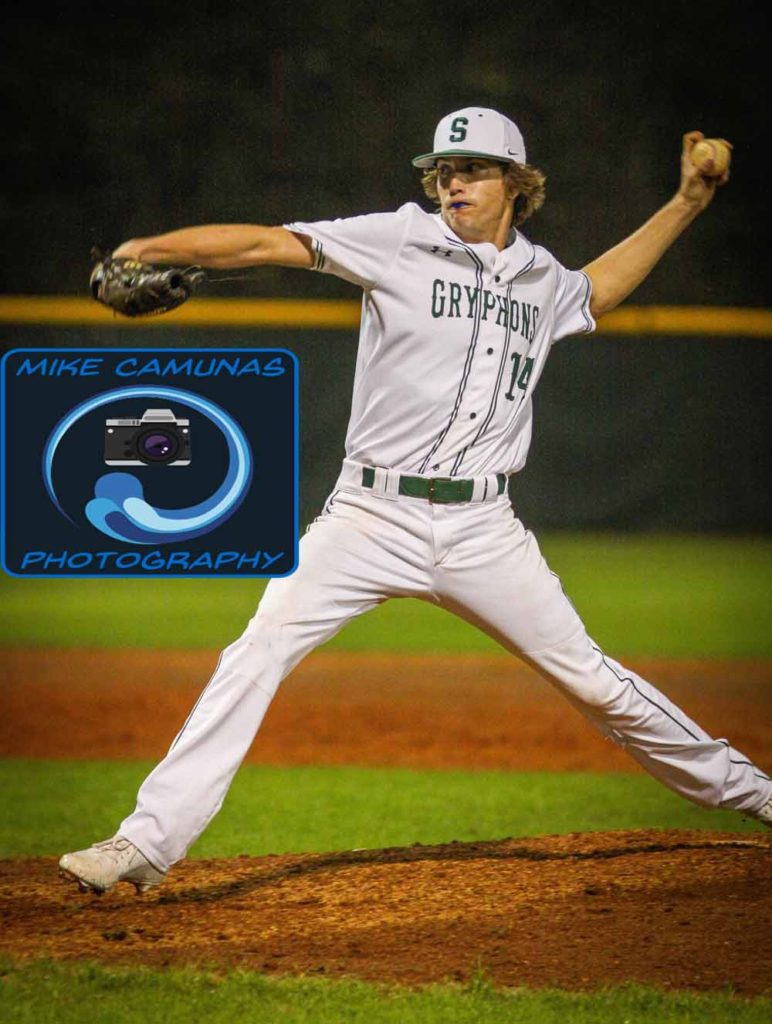 A disciplined lefty, who missed the fall workouts while recovering ulnar nerve transposition surgery in August, but has put in tremendous work to make sure he was ready for opening day, Wade will be a part of a really strong pitching staff this season. Committed to Tallahassee Community College, Wade brings a mid-80s fastball that has room to improve, but pairs it with a nasty curveball and strong cutter. According to Sickles coach Eric Luksis, Wade is a "true student of the game, constantly studying to be better and listens incredibly well to instruction." Wade is also athletic off the mound and a strong defender for his position. Last season he was 2-0 in three starts, including a pair of 10-K performances against Steinbrenner and Alonso.
Field Generals: Up-the-middle is often where you find that "takeover" player, a coach-on-the-field, and the lay it all on the line player who can spark or squash a rally. We could name a dozen players here, but we'll limit ourselves to just four – a trio of shortstops from different points in the county, and an East-Hillsborough receiver – to give you just a sampling of those playmakers up-the-gut …
•••••
Cade Kurland, SS, Berkeley Prep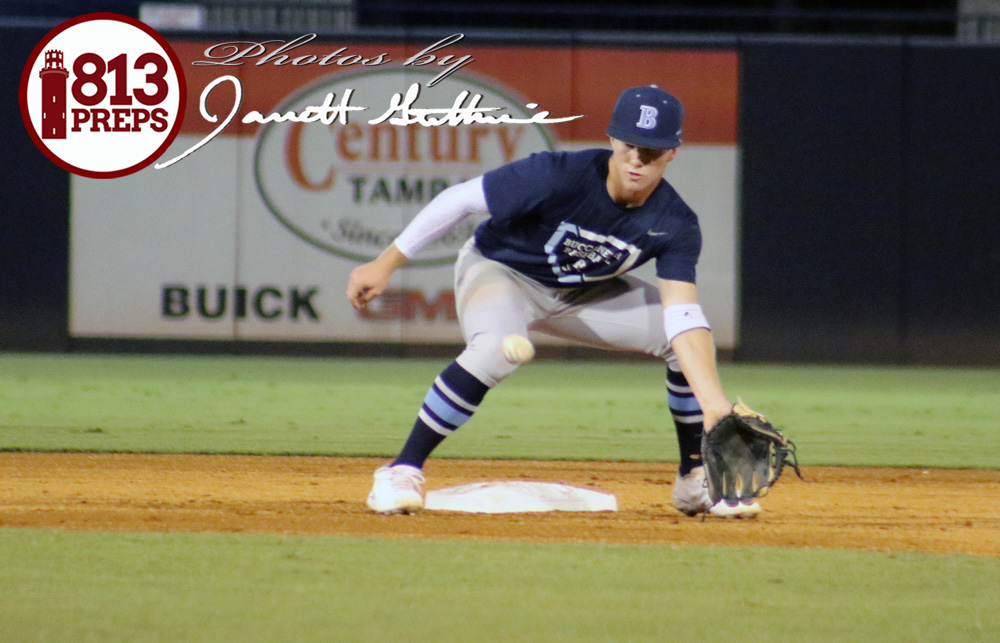 The ridiculous amount of baseball talent for Kurland may only be surpassed by his work-ethic, as Berkeley coach Richie Warren does not shy away from heaping compliments upon his *checks notes* sophomore shortstop. Kurland, who earned 2019 All-813Preps First Team honors as an 8th grader, and followed it up for the undefeated Buccaneers in 2020 with a .528 average, 12 runs scored and eight RBI in just 11 games. Verbally committed to the University of Florida, Warren labels Kurland a "relentless worker," who is always the first one in, last one out on a daily basis. Couple that with being a straight-A student in the classroom and the future is very bright for Kurland.
•••••
Colby Shelton, SS, Bloomingdale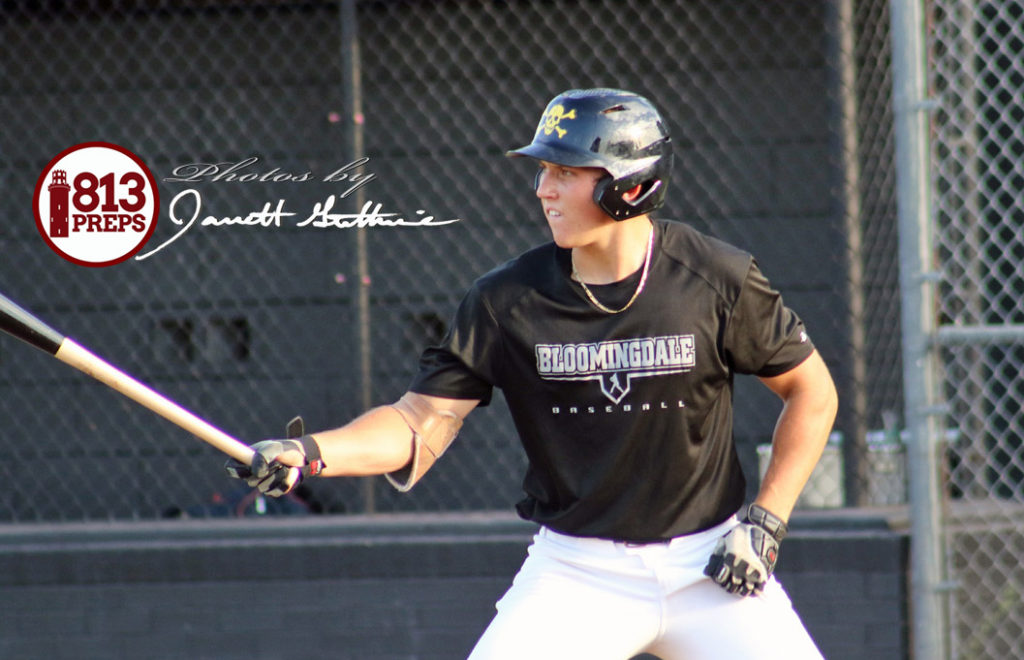 The Bulls junior and Clemson commit, drove in 19 runs in 2019, and was well on his way to out-producing that last season prior to the halt to the season. A true dirt-rat, Shelton is an offensive beast and a very good defender. One of our favorite compliments we like to hear from coaches, Kris Wilken said, "Shelton is everyone's favorite teammate." Shelton no doubt benefited from watching and hitting around Bulls alum Brock Wilken (now at Wake Forest) the past two seasons, and now he'll be focused on a bit more by opposing coaches and pitchers. The key for Shelton this season will be to avoid putting too much pressure on himself at the plate, as the Bulls have a talented team around him.
•••••
Kelsen Johnson, C, Newsome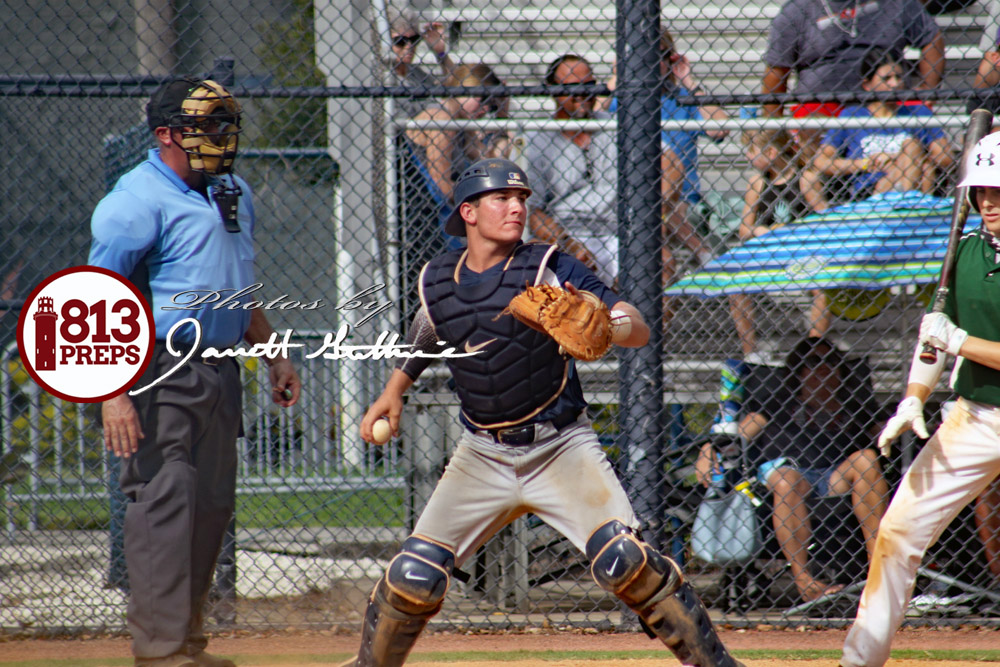 Returning behind the plate for the Wolves, Johnson should be an on-field leader in his senior season. Wolves coach Dick Rohrberg said Johnson has a chance to be a "legitimate .400 hitter" this season. Johnson is a fiery player and an aggressive hitter, has some power in his bat, but also uses the whole field, and has decent speed for a catcher. We saw a few good swings from Johnson in the fall and always enjoy watching him work behind the plate. Some school is gonna get a true open-a-vein baller when they snatch up this surprisingly, still uncommitted senior catcher.
•••••
Zach Ehrhard, SS, Wharton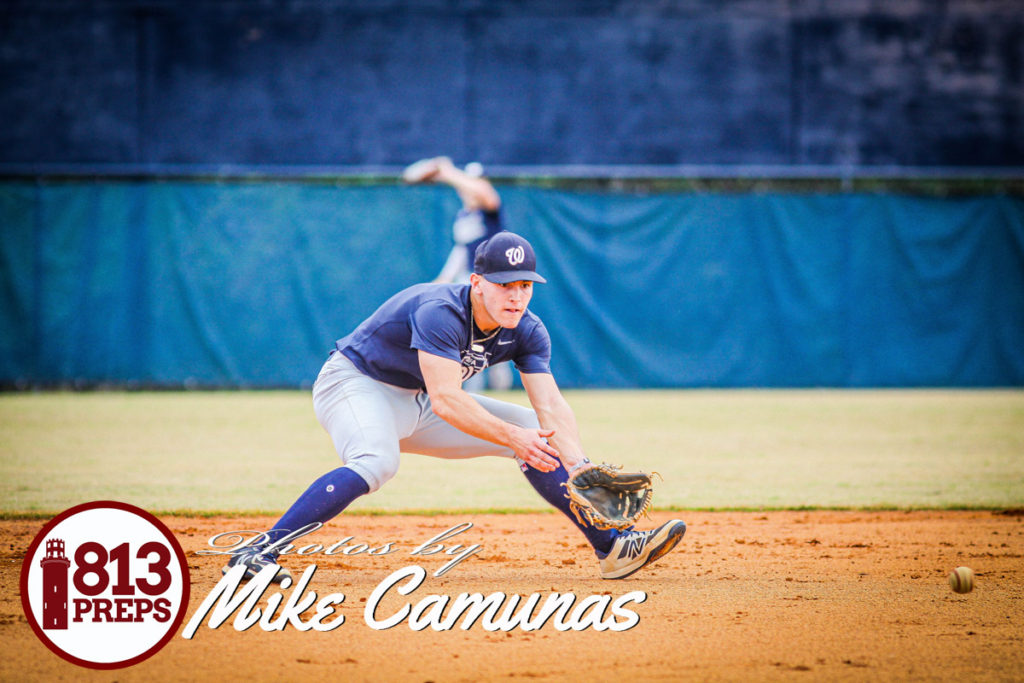 Another Tampa baseball legacy player, whose father is a UTampa HOFer, whose brother helped the Spartans to a 2019 National Title, and a player who has stepped well out of the shadows and into his own, Zach Ehrhard has grown into an outstanding performer on a Wharton team stocked with talent. Labeled by Wildcats coach Scott Hoffman as a "flat out leader," the Oklahoma State-bound Ehrhard made an impact as a freshman and has never let up, posting a career .407 average, 55 runs scored and 35 RBI, and is a smooth defender with a live arm. Hoffman, who has spent years watching Ehrhard's maturation from a little kid around his big brothers team, to the dedicated off-field worker who has focused hard on the weights, the schoolwork and studied the game with a "teachable mentality that spreads" throughout the team.
•••••
Puttin' On for the City: We finish off with a trio of players patrolling fields within the city limits of Tampa and three historically strong programs. A pitcher for the Terriers, who has relentlessly worked off the field to make success happen on the field … a veteran shortstop who has been a part of a renaissance for a Falcons team that has posted back-to-back district and region crowns and has battled back from a devastating injury … and rounding things out with a fierce competitive leader for the Dragons and another player who is looking to bounce back from an injury that cost him even the short time availed in the 2020 season …
Brady Burgess, RHP/IF, Hillsborough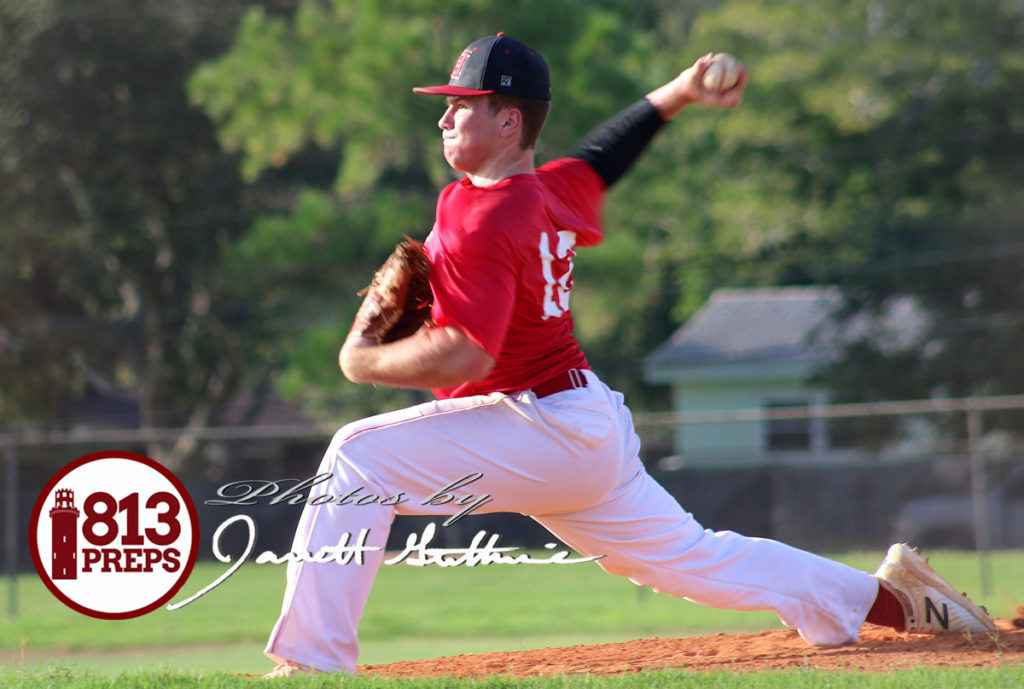 Burgess is a four-year varsity performer for the Terriers, who took a huge leap forward last season improving his career batting average by .250 points, while becoming a reliable presence on the mound. We've seen the sturdily-framed, 6-foot-2, 210-pound Burgess develop over the last few seasons, and expect that uptick to continue for his final HS season. Committed to St. Petersburg College, with an upper-80s fastball, a changeup and a wipeout slider, Burgess hopes to head a rotation that is looking to build on a 6-3, pre-pandemic, start from 2020. He'll also be in the meat of the order, and when not on the mound has the arm to heave it from third and the physicality to defend first base – and he'll likely see time at both places.
•••••
RJ Gutierrez, SS/C/P, Leto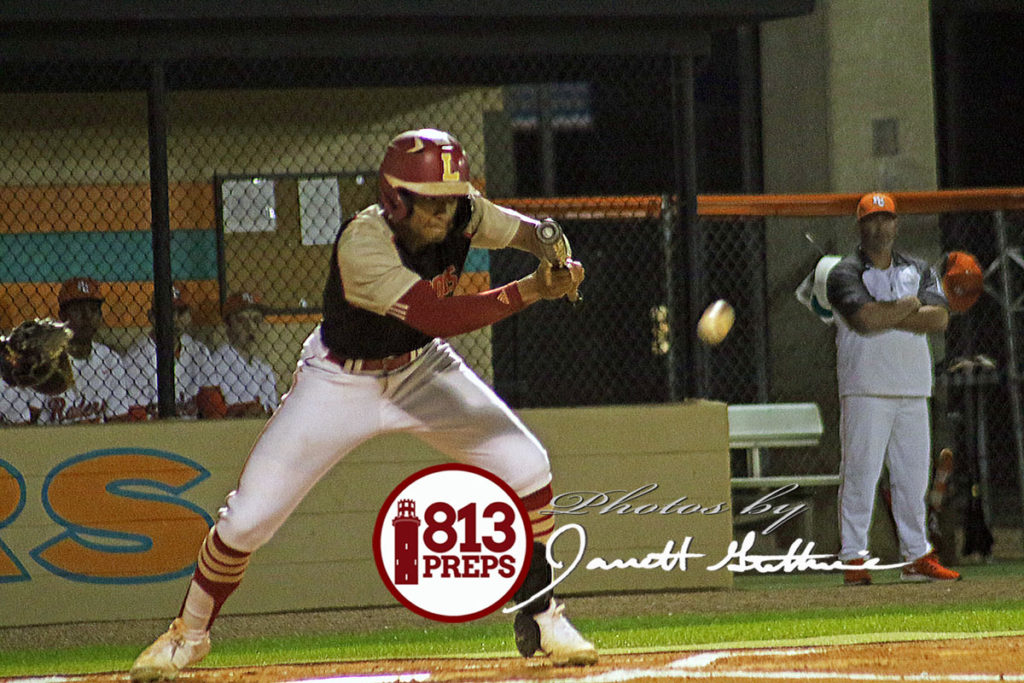 Before Gutierrez joins Burgess as part of next season's St. Pete College squad, the senior shortstop will look to be a leader for Leto. A four-year varsity starter, Gutierrez has been a top-of-the-lineup sparkplug for coach JJ Pizzio, scoring 47 runs, with 40 RBI, 33 stolen bases and a career .327 average. Flat-out fun to watch on the field defensively and a dynamic arm across the diamond, Gutierrez could produce all over the field at the next level (and may be tasked to step behind the plate some for Leto this season). On the field talent galore, but also a beast in the classroom with a 5.7 weighted GPA, who will graduate high school with almost 40 college credits. For us though it's the guts of Gutierrez, who was lost to a knee injury for the 2019 postseason run but has dedicated himself to get back to a high level on the field. We're also interested in the tease from coach Pizzio that he can and will sling it on the mound this season.
•••••
Jaiden Duarte, OF/LHP, Jefferson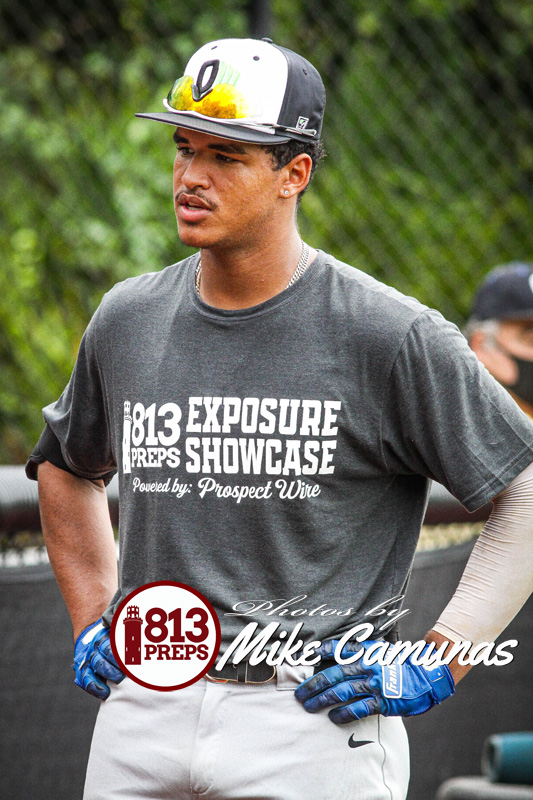 Want to have some fun at a game? Keep your eyes on the big grin and love-of-the-game mentality Jaiden Duarte brings every time out. A talented and versatile player, who brings it at the plate. According to first-year Dragons coach Spencer Nunez, Duarte's attitude spreads in games and practices – "always prepared, always smiling and having a good time because his love for the game is unmatched." A middle-of-the-lineup hitter, who was limited to just four games (5-for-9 at the plate) in 2020 before an injury, Duarte has an aggressive approach and great speed. He's scored 37 career runs and is a rangy centerfielder with excellent tracking skills in the outfield. A strong, lefty arm, that will be called on this season to help out a good pitching staff – likely as a relief pitcher.