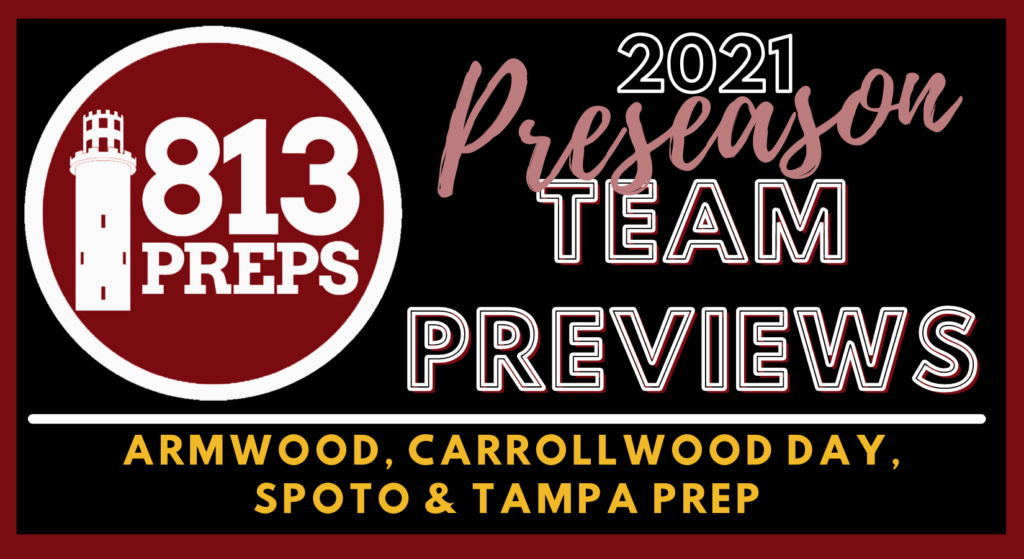 Armwood
A huge senior class from 2020 has left the Hawks a bit underexperienced at the varsity level, but Armwood coach Bobby Mondoux is very excited to see this team grow up together on the field. In his third season leading the Hawks, Mondoux said, "I feel like this with just one player I inherited when I took over, this group all came up with me as a coach. So, it's nice to be able to have them completely bought in. They take everything in and respond so well to us and that will be huge for us this year." The Hawks are very young, with just two seniors and lost 12 guys from last season. Mondoux said he hopes opposing teams "sleep on us because we're young," and that allows his team to surprise opponents. A good young group looks to lead offensively, highlighted by sophomore SS KJ Leshko – a contact hitter and RBI producer, who has made a huge jump this year; freshman Matthew Hall has already locked down the leadoff spot on the season. On the mound, the Hawks lost steady producers to graduation, but will have a three-man rotation with juniors RHP/OF Justin Corns and RHP/3B Jacob Johns, and senior Sam Simmons (2-0, 0.00 ERA in eight innings in 2020) on the mound.
•••••
Carrollwood Day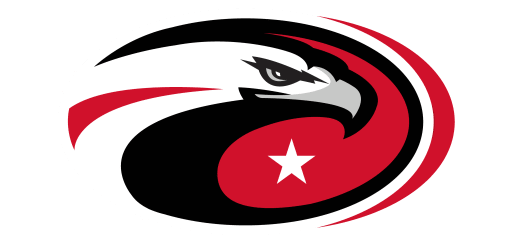 Ryan Valdes takes over as head coach of the Patriots this season hoping to have a chance to build some stability in the program, which has now seen five head coaches in as many seasons. Valdes, a competitor locally at Alonso and the University of South Florida said he knows his team is young, but he said his Day 1 job was to instill a competitive attitude. "Being a competitor myself, I want to win every game and I ask them, 'why show up if we don't expect to win,'" he said. Junior RHP Andre Rameua will take the mound in Gm 1 and also hit in the middle of the lineup for the Patriots, a strike-thrower who gets outs and will face the tough challenges this season. New to the high school baseball scene, junior Aden Hendels (who is also a center and defensive end for the CDS football team) is a bat that Valdes hopes will be big for the offense, as well as Hendels having an impact on the mound. A player Valdes said he expects to be a longtime fixture for the Patriots is eighth grader Christian Clarke, who will start at short, and can catch and pitch as well. A plus runner on the bases and straight-A student in the classroom, Valdes said Clarke is already getting good attention from college scouts and will have an impact this season. Junior OF Dylan Vargo is a team leader for CDS and someone the new head coach will lean on.
•••••
Spoto
The Spartans are another team entering the season under a new head coach as Mike Boyd assumes control of Spoto for the 2021 season, with a young team looking to improve on things from going 1-25 across the last two years. Boyd said he has seen things starting to click for his team even faster than he expected when he was named the head coach last summer. Sophomore SS Chase Wink started all eight games last season and will also work from the mound this year; 2B Peyton Nissi, freshman P Cullen Cairns, sophomore C Michael Britton, 3B Michael Walker will be the young core the Spartans will rely on. A bright spot for the future is a team that rostered 17 last season, saw its program numbers rise to 28 this year and Boyd said he hopes to see his team play together on the travel scene this summer, with younger players developing at the JV level.
•••••
Tampa Prep
The Terrapins are a team we have come to expect to battle every season, but there is a solid buzz around the Tampa Prep this year, and a lot of that is directed toward Winter Haven transfer and Florida International commit RHP/1B Jose Pena, who should pack the scouts in to see his mid-90s fastball. Pena's tasks will be big, as he will take on the toughest opponents in a stacked schedule for the Terrapins this season. However, the rest of the Terrapins squad is something to be excited about as well, including senior and Georgetown signee Jaden Sheffield, who drove in four and scored four in eight games last season. Sheffield is a 6-foot-1, 190-pound outfielder with a good bat, speed and he covers a lot of ground on the field, according to Prep head coach AJ Hendrix he is "hitting the ball really well." Senior catcher Ben Mensch missed a bit of the fall season with an injury, but Hendrix said he is back in full and will be the leader on the field – the Terps are expecting big things from the him behind the plate. Some young freshmen are already making an impact on the mound, and junior Grant Varner was a player we saw have a good game in the fall, who Hendrix mentioned him as a key returner, while Ty Jones is a pitcher to watch as well.