Owens shines in milestone victory for Bloomingdale coach
By Bob Bellone
Senior Staff Writer
VALRICO – Bloomingdale right-hander Jack Owens notched a career-high 11 strikeouts while going the distance in a 2-0 gem against Plant on Friday night. The non-district triumph marked the third in four nights for the Bulls and No. 200 for coach Kris Wilken at the school.
Bloomingdale scored the only run it would need with singles by Gabe Garrett, Colby Shelton and Wyatt Strickland in the third inning off Panthers starter Reece Soper.
Owens (1-0) was four outs shy of a no-hitter when Conley Strayer lined a single to right with two down in the sixth. A walk and an infield throwing error in the seventh had Panthers on second and third with one out, but the junior escaped with a strikeout and a grounder back to the mound, which he hand-delivered to first base for the final out.
Owens, who also delivered an insurance run with a fifth-inning base hit through the left side, was more focused on preserving the lead than his no-hit bid.
"I wasn't really worried about it that much," he said. "My defense is just top-notch, so I knew if I give up a hit, no sweat."
Wilken was impressed.
"Jack was special tonight, to go out and do that this early in the season," he said. "We knew this was going to be a tough three-game week, and to get through those first two with wins and to have him try to go for win No. 3 this week was pretty special. He didn't disappoint."
Plant coach Dennis Braun also commended Owens, who earned the save in Tuesday's 2-1 win against visiting Sickles in the season opener.
"He did a nice job, mixing his pitches," Braun said. "I thought we had a decent plan early, but he found his breaking ball and was able to keep us off balance."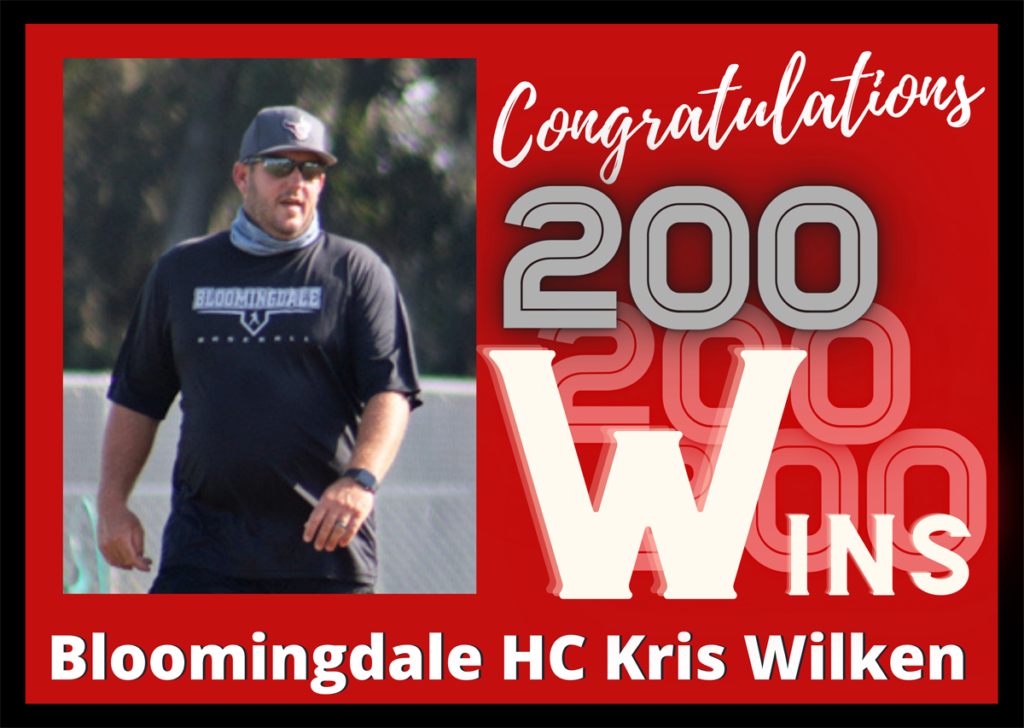 Wilken, who took charge of the Bloomingdale dugout in 2008 after long-time coach K.B. Scull retired, likes what he sees in his current group.
"It's fun," he said. "The best teams I've ever had, I kind of get taken out of the equation, which is ultimately what I want, when it's them going out there and taking ownership of everything and holding themselves and each other accountable. Those end up being the best teams, and that's what they're doing so far."
Wilken had more than a milestone victory to celebrate Friday. Earlier in the day, his nephew and former Bulls standout Brock Wilken slammed a late three-run homer in his first collegiate game to lift host Wake Forest past Northeastern, an 8-6 victory saved by Jesuit alum Camden Minacci in his debut.
– Bob Bellone, with a half-century of experience in sports reporting, is in his fourth year with 813Preps.com.
•••••
Bloomingdale 2, Plant 0
P 000|000|0 – |0|1|1
B 001|010|0 – |2|7|2
W – Owens (1-0); L – Soper (0-1).
Records – P (0-2); B (3-0).