2021 Saladino All-Tournament Team
The 40th edition of the Saladino Baseball Tournament came to an end with the Jesuit Tigers claiming the program's third championship (previously winning in 1986 and 2017) by defeating Durant, 10-2. The 16-team, 32-game Gold Division tournament produced a lot of highlights and excellent performances, and we have selected the following All-Tournament Team:
Most Valuable Player
Bradke Lohry, Jesuit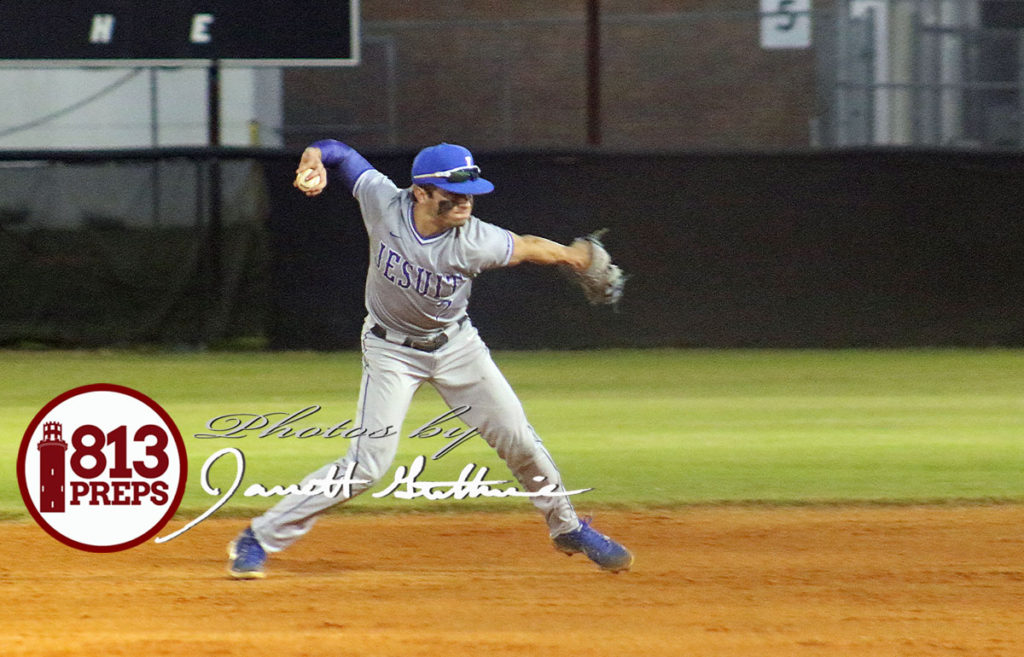 The Tigers senior leadoff hitter has been a fire-starter for the offense's 11-1 start to the season, and that continued throughout the tournament as Lohry hit .357, with four RBI and two doubles. As the Tigers starting shortstop, his defense also stands tall as he started a three double-plays, and played error free in Jesuit's four-game title run.
All-Tournament Team
Catcher: Justin Allen, Sickles
The Gryphons junior went 4-for-9, with six RBI and a run scored, and a double.

First Base: Tyler Corish, Jesuit
Corish scored four times and drove in four – none bigger than his RBI single to walk off the win for his team in the semifinal against Wharton (a game he also tied in the fifth with an RBI hit)

Infielder: Zach Ehrhard, Wharton
The Oklahoma State signee was 7-for-13, with six runs scored, five RBI, four doubles and stole five bases, while also playing strong defense at short for the Wildcats.

Infielder: Colby Fanning, Strawberry Crest
Fanning went 6-for-14, scoring six times, with two doubles and a stolen base, and also pitched a complete-game one-hitter for the Chargers.

Infielder: Bryce Pelleriti, Plant
The Panthers sophomore had five hits, drove in six, scored four times and had a double for Plant's 3-1 run in tournament play.

Outfielder: Drake Harman, Bloomingdale
The Bulls junior went 8-for-14 in the tournament, tallying five RBI, scoring five times, with a home run and three doubles.

Outfielder: Dylan McDonald, Wharton
Scoring nine runs, the Wildcats senior continued his monster year through the tournament, while hitting a home run, two doubles, stealing a pair and driving in four.

Outfielder: Kohl Robertson, Sickles
Robertson had six runs and RBI, while going 4-for-10, with a double, home run and two stolen bases.

Designated Hitter: Tayden Hall, Steinbrenner
The Warriors senior went 7-for-12, driving in three, scoring twice, with a homer and three doubles.

Pitcher: Evan Chrest, Wharton
Chrest opened and closed the tournament by picking up wins on the mound each time for the Wildcats.

Pitcher: Sean Hermann, Durant
The senior Hermann struck out 15 in a complete-game win over Steinbrenner, allowing on unearned run on just four hits, with one walk.

Pitcher: Kris Sosnowski, Jesuit
The Tigers reliever made two relief appearances, going 1-0 for the champion Tigers; across eight innings pitched, he allowed no earned runs while striking out seven.

Frank Permuy Best Hitter Award
Evan Wainman, Newsome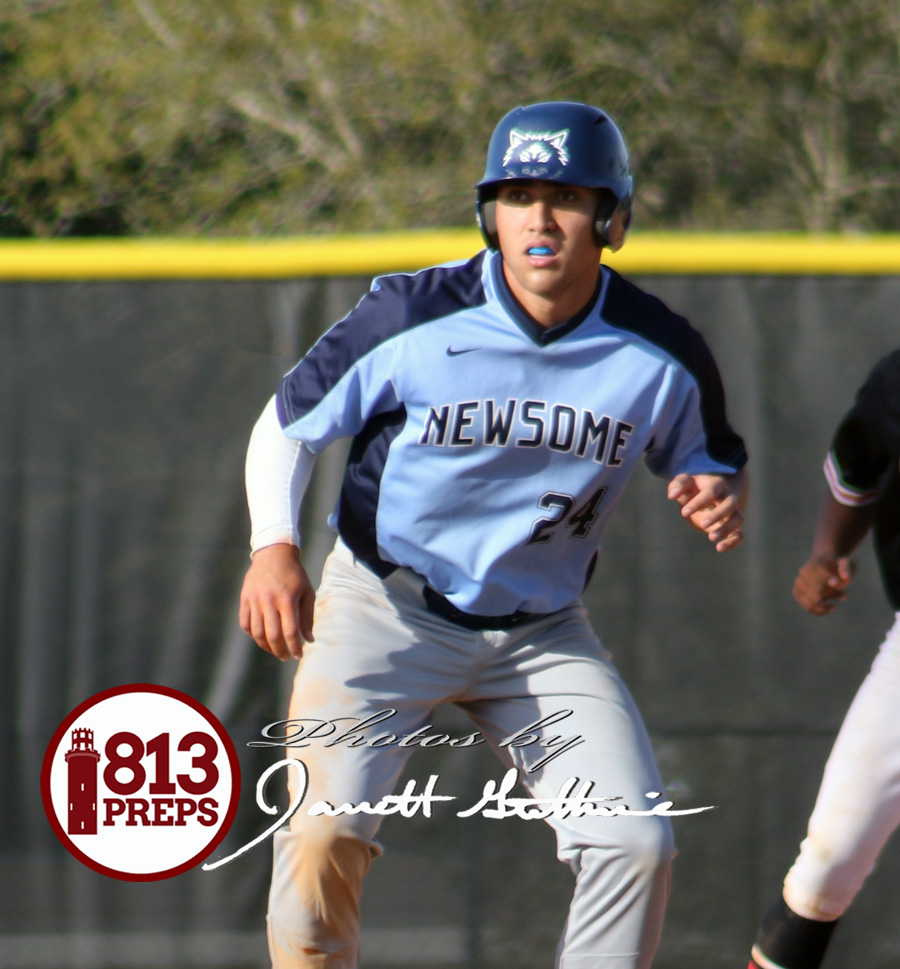 The Wolves junior separated himself offensively at the plate, finishing the four games going 10-for-14, with a pair of dingers, three doubles and eight RBI, while also adding in two base swipes.
Pop Cuesta Best Defensive Player Award
BJ Graham, Jesuit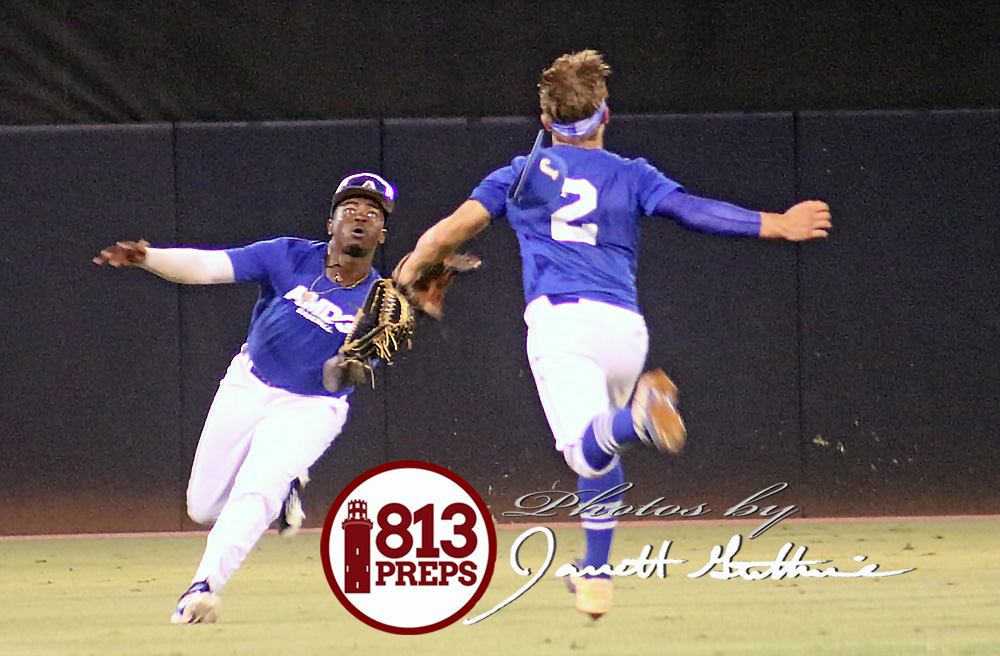 The defensive gem of the championship final came credited to the Tigers senior left fielder, who charged in hard on adding line drive in the fourth quarter diving forward and making the final out of the inning and stranding a pair or runners aboard. Graham added another big catch in the win against Sickles, played error-free throughout the tournament, and produced at the plate driving in three and scoring three.
813Preps Iron Man Award
presented annually to a senior varsity player who has been a steady and consistent force for his team for a full four years.

Alex Mussenden, Strawberry Crest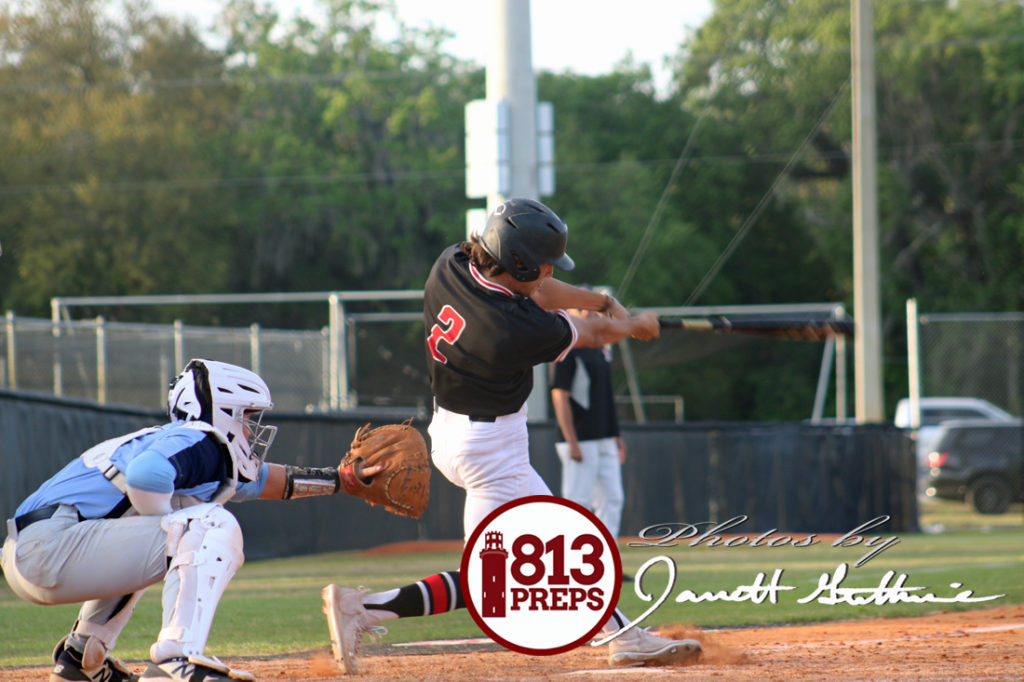 The senior has been a starter in the outfield for the Chargers since his freshman year, part of a pair of back-to-back district and region championship teams, and has a career .304 average in 60 varsity games. Mussenden has scored 26 runs and stolen 26 bases, and has a career .936 fielding percentage [previous recipients: Ryan Drumheller, Alonso (2018); Bryce Hazzard, Bloomingdale (2019)].
⚾⚾⚾

Jose Fernandez Passion for Baseball Award: Bobby Christy, Sickles
Bertha Saladino Team Sportsmanship Award: Wharton Wildcats
Dustin Burrenzo Team Spirit Award: Plant Panthers
Artie Vazquez Memorial Coaches Award: Miguel Menendez, Jesuit
presented by the West Coast Umpires Association
Tournament Runner-Up

: DURANT
Head Coach: Butch Valdez
2021 Saladino Champion


Jesuit Tigers
Head Coach: Miguel Menendez