Plant rallies to earn Braun 300th coaching win

By Rick Cantor
Correspondent
TAMPA – Don't look now, but here come the Panthers.
Plant scored a pair of runs in the bottom of the fifth inning and held on for a 5-4 come from behind district win over Sickles.
The Panthers (10-11, 4-5) have won nine out of twelve after a 1-8 start. The win also represents a milestone for longtime skipper Dennis Braun, notching number 300th in his 17th season in Palma Ceia.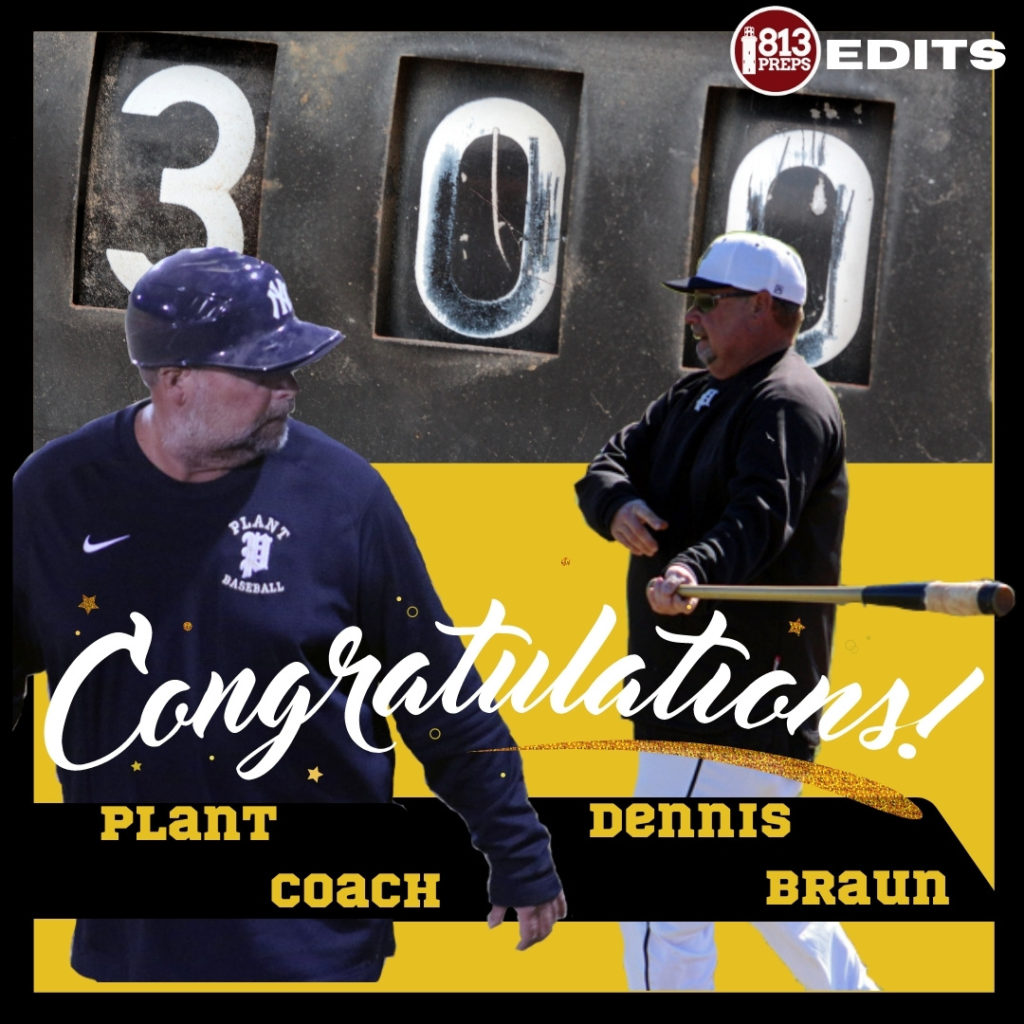 "When we were 1-8, we lost about five of these one-run games, so I would like to think we are getting paid back a little bit," said Braun.
The Gryphons (12-8, 6-3) jumped out to an early lead as Hayden Yost walked to leadoff and came around to score when Adrian Gutierrez belted a double to deep left center. Gutierrez would score later in the inning when Chase Jackson executed a perfect squeeze.
Gutierrez (2-4, 2 RBI) struck again in the second driving in Brandon Dessi for a three-run lead.
Plant answered in the bottom of the frame with runs scored on a Mike Hawks sacrifice fly and a groundout by Matt Cedola. A wild sequence tied the game as Nick Lee stole second and looked to take third when the ball got past Sickles catcher Chase Conville. Conville looked to cut down Lee at third but the throw went into left field allowing Lee to score.
Down by a run in the fifth the Panthers answered again. With runners on second and third and two out, junior Conley Strayer hit a ball back to the mound but was safe at first on a low throw by Sickles reliever Davian Garcia allowing both runners to score.
"I was just looking to put the ball in play and make something happen," said Strayer. "It was really important to get the win. We've lost a lot of tough games like that."
From there, it was winning pitcher Brooks Bak closing the door on any comeback attempt. The senior righty tossed 2 2/3 innings of scoreless relief.
"I came in with runners on first and second in the fifth and just tried to get a ground ball and maybe get a double play and we did and got out of the inning" said Bak. "In the 7ththey had the middle of the order up, so I tried to keep it away from the barrel and let me defense make plays."