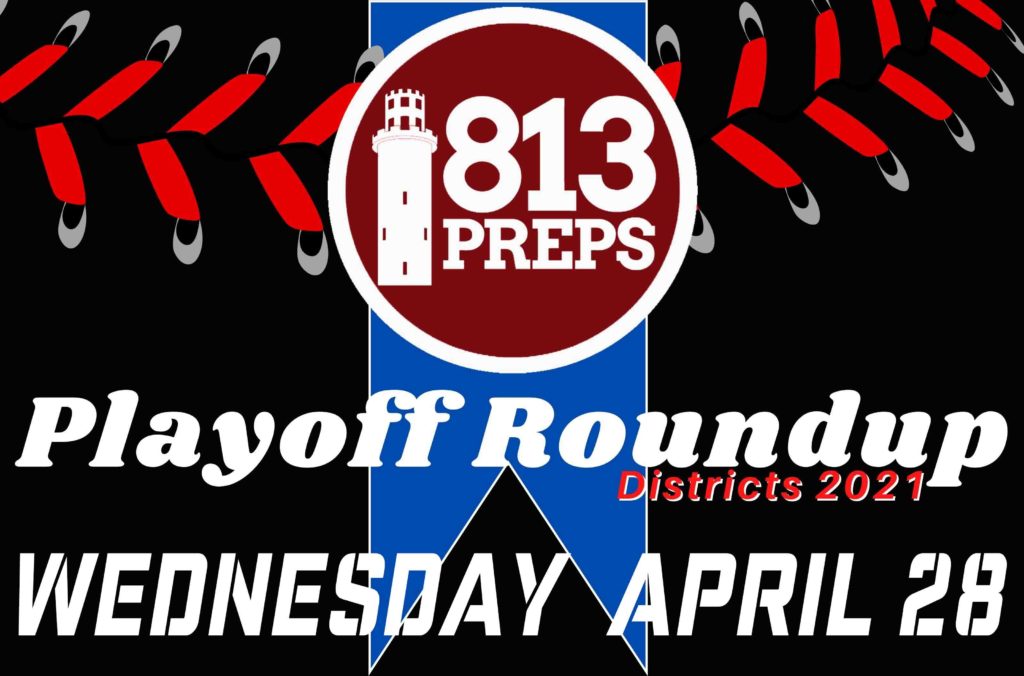 ⚾⚾ 3A-7 Semifinal ⚾⚾
Calvary Christian 20
Brooks DeBartolo 5 – four innings
RBI singles by Jimmy Curtis, Jace Hoffman (two), and Nathan Endsley (2-for-2) sparked a five-run first for Brooks DeBartolo, but the lead was short-lived as Calvary Christian answered with eight in the home-half and piled on in a lopsided district semifinal win. Blake Opie's three run homer gave the Warriors the lead, and the sophomore finished 2-for-5, with three runs and five RBI. Charles Stevens was 2-for-3, with a double and three RBI, Tyler Dietz scored four times, while he, Miles Curley, and Jackson Unice each drove in two. Calvary Christian will face off on Friday for the third time against Berkeley Prep (winners 13-3 over Tampa Catholic) for the 3A-8 title.
BD 500|0xx|x – |5|6|3
CC 835|4xx|x – |20|11|1
W – Cebert (0-0); L – Polidoro (0-0).
2B – Stevens, Costello (CC); HR – Opie (CC). Records – BD (7-14); CC (20-6).
⚾⚾ 7A-8 Semifinal ⚾⚾
Sarasota Riverview 13
Newsome 3 – six innings
Riverview junior Pip Smalley struck out 10 in a six-inning win as the top-seed Rams ended Newsome's season and advanced to host Durant (winners 11-0 over Lakewood Ranch) in the 7A-8 district final. Smalley had an RBI double to help his cause, but a 2-for-4, four RBI night from Clay Russin (double, homer), while Cole Griffin was 4-for-5, scoring twice and driving in one, and Chris Barr had three hits and scored three times for the Rams. The Wolves got off to a good start when Kelsen Johnson's sac fly put up the game's first run, and Newsome added a second on an error. But the Wolves were held to just three hits, including an RBI double from Alex Philpott in the loss.
N 200|010|x – |3|3|1
R 404|203|x – |13|13|2
W – Smalley (5-0); L – Philpott (2-2).
2B – Johnson, Philpott (N); Russin, Smalley, Griffith, Upman  (R); HR – Russin (R). Records – N (13-11); R (17-9).
Thursday's Schedule
(All games set for 7pm first pitch)
2A-8 Final (at Lakeland Santa Fe): All Saints v Seffner Christian
3A-7 Final: Lakeland Christian v Tampa Prep
5A-7 Final: Jefferson at Jesuit
5A-8 Final: Brandon at Auburndale
6A-8 Final: Plant City at Crest
6A-9 Final (at East Lake): Gaither v Mitchell
6A-10 Final (at Largo): St. Petersburg v Bloomingdale