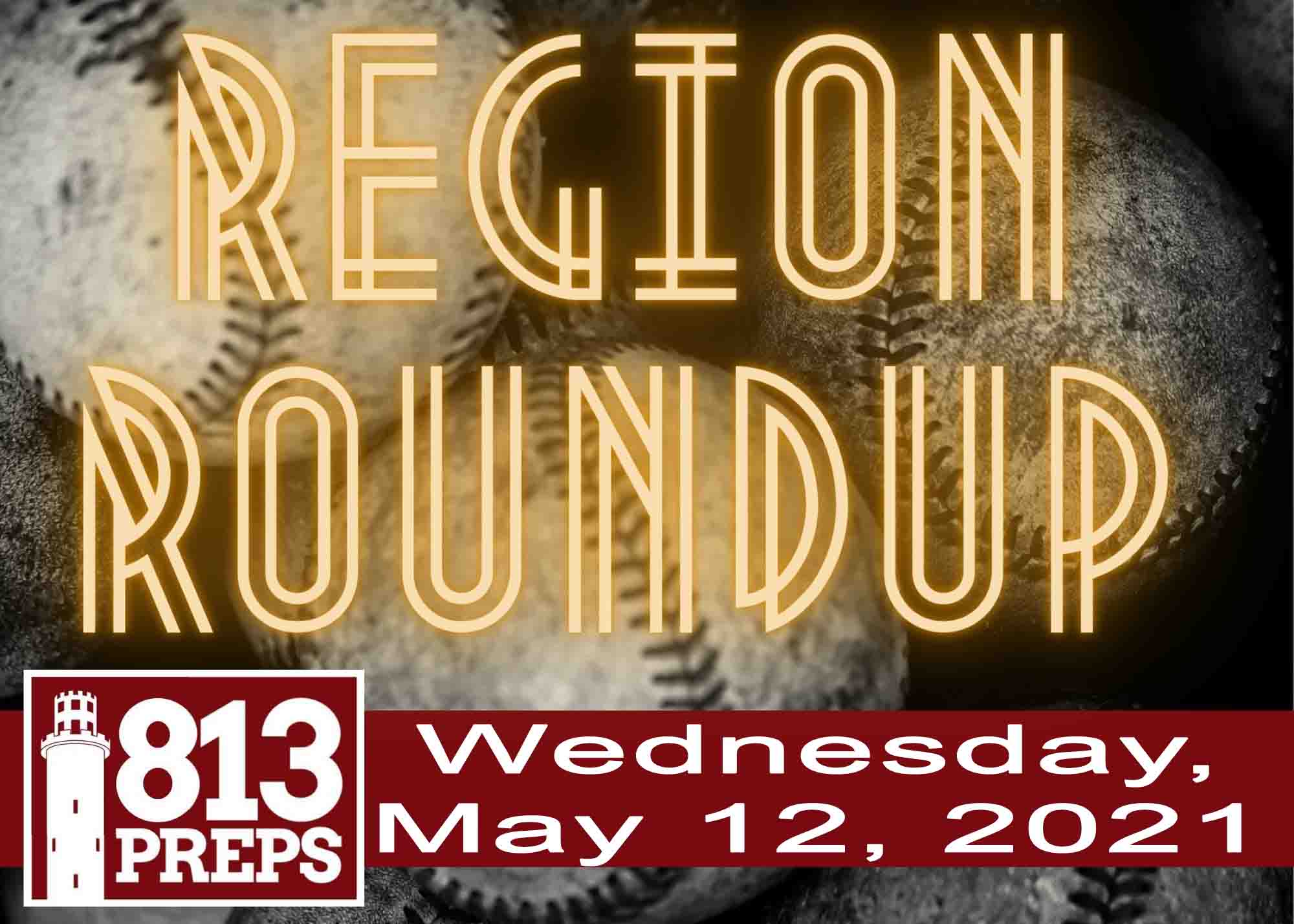 Durant 7
Sarasota Riverview 0
After making his season debut from an ankle injury in Durant's district final loss to Sarasota Riverview, pitching two scoreless innings of relief, Alex Canney had his number called for the bounce-back attempt in Wednesday's Class 7A-Region 2 semifinal and the senior delivered 2 1/3 shutout innings striking out five. From there, fellow senior Sean Hermann took over and finished off what Canney had started striking out six as the Cougars blanked the Rams and advanced to the region final for the first time since 2015 (state semifinalist). Javy Quintana lead off the second with a double, before Dylan LaPointe traded places with him scoring what would prove to be the winning run. Oscar Fernandez's RBI sac fly would give the Cougars some cushion, but it would again be LaPointe, whose second RBI double of the game that sparked a five run fifth, which included a Carlos Morales (3-for-4) RBI single and a bases-clearing triple by Thomas Allen.
Durant will play hosts to Kissimmee Osceola on Saturday in the region final looking to book a final four trip to Fort Myers.
D 020|050|0 – |7|12|0
R 000|000|0 – |0|7|0
W – Hermann (9-0); L – Smalley (5-1).
2B – LaPointe 2, Quintana (D); Unman (R); 3B – Allen (D). Records – D (21-5); R (0-0).
⚾⚾⚾⚾
Land O'Lakes 3
Ocala Vanguard 0
Land O'Lakes is a bit out of our coverage area, but we couldn't let an opportunity to tip our caps to an amazing game, as well as a tremendous accomplishment.
Gators senior Brian Holiday (8-4) tossed a no-hitter and struck out 20 as Land O'Lakes defeated Ocala Vanguard on the road on Wednesday. The win for the Gators secures a 6A Region final showdown at Jefferson next Wednesday. The 20 strikeouts pushes Holiday to a staggering 153 K's this season, and puts him first in the state of Florida, and second in the nation according to MaxPreps. Holiday also went 3-for-4 at the plate, driving in a run and scoring once, while Dylan Makowski went 2-for-3 with a run and RBI, and senior Bennett Marzulo tripled and scored in the win.
The Gators players effort also proved important for longtime Land O'Lakes skipper Calvin Baisley as the win was the 600th in his career. Congratulations, Coach Baisley!
** Thank you to Matthew Connor for reaching out to us with the stats and photos from this game. 
LOL 000|020|1 – |3|10|1
V     000|000|0 – |0|0|0
W – Holiday (8-4).
2B – Holiday (LOL); 3B – Marzulo (LOL). Records – LOL (19-8); V (16-11).