2021 All-813Preps Hitter of the Year
Colby Fanning, Strawberry Crest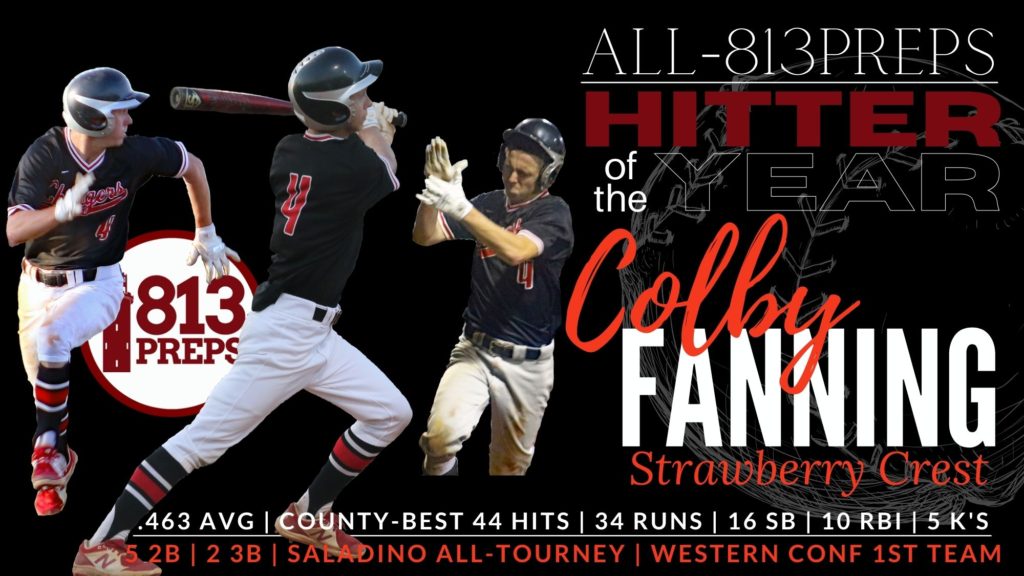 813Preps 2021 Hitter of the Year: Colby Fanning, 3B/P, Strawberry Crest – The Chargers senior and leadoff hitter quite literally set the tone for his team, pacing the offense and leading the county with 44 hits this season, with a .463 batting average. His hit-total was sixth best in the state, while he scored 34 times this season (third-best in Hillsborough County), and stole 16 bases. A charismatic and high-energy player, Fanning went down on strikes just five times on the season. Adding to all of that, he also went 6-2 on the mound, with a 2.93 ERA and 51 strikeouts, helping Strawberry Crest to its third-straight district title and a region semifinal finish.