2021 All-813Preps Pitcher of the Year


Jack Owens, Bloomingdale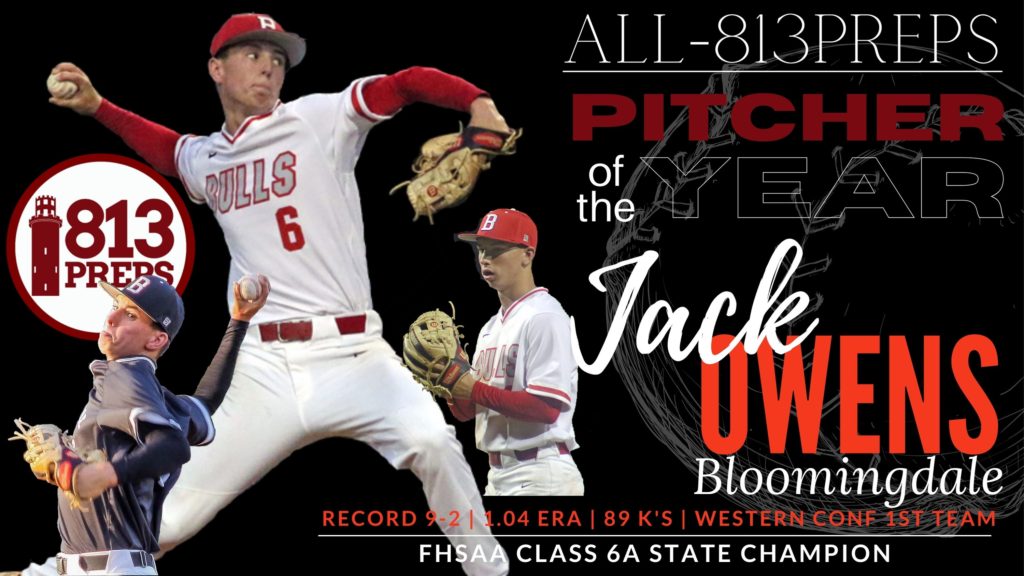 813Preps 2021 Pitcher of the Year: Jack Owens, RHP, Bloomingdale – Owens was 9-2 on the season, including a 10-K win in the state semifinals for the eventual Class 6A state champion Bulls, finishing the year with 89 strikeouts. The junior and Stetson commit, earned the win in his final three appearances of the season, pitching 15 2/3 innings and striking out 23 across that stretch. His first and final starts of the year featured double-digit strikeout totals, and in eight of his 15 appearances on the mound this season Owens allowed one or fewer hits.