Fritsch, Heaton lead Bell Creek over Patriots
By Jarrett Guthrie
Editor
RIVERVIEW – Controlling the game is something Bell Creek junior pitcher Tyler Fritsch said he takes a lot pride in – an untouchable feeling.
"I come out every game just feeling like these guys can't touch me," Fritsch said. "As long as I have control of the ball, I control the game. That is just how it is going to be."
On Tuesday afternoon, Fritsch proved that was the case as he led things from the hill for the Panthers, which claimed a 3-1 district win over visiting Carrollwood Day behind the right-hander's complete-game effort.
"He's a bulldog out there, who competes every at bat," Panthers head coach Frank Burke said. "He might not have the most overpowering stuff, but he's going to challenge you and he is going to make you earn everything you can get."
Bell Creek (6-3, 1-0 in Class 3A-District 5) got the show going offense in the fourth inning – but it did require a second take.
After Noah Berning's double to left put two in scoring position for Bell Creek, junior Austin Heaton stepped in to face new CDS pitcher Logan Babb. Heaton greeted the first pitch with a stinging rope down the left field line as both runners crossed the plate. However, the day's toughest assignment may have belonged to the game's solo umpire, who ruled the close call a foul ball and returned the runners and Heaton to their previous spots.
Heaton however, didn't let this frazzle him as he sent the very next pitch into centerfield again ending up at second with a two-run double to give his team the lead.
"I think it was fair," Heaton said. "But I just came back (to the plate), stuck with what I normally do, saw the ball and hit it."
Burke said Heaton's temperament was perfect for the re-do required.
"Austin doesn't show a lot of emotion, he just goes about his business," Burke said. "He takes it one at-bat, one pitch at a time, so I had no doubt when he had to go back after the play was called back that he would take the next pitch as is. And we see what happened, a double to (center)field."
Fritsch was certainly appreciative of the effort.
"That might have been one of the most exciting moments all year," Fritsch said. "The double getting called back and then clutching up and doing it again? I mean, no other thoughts in my head, I was just so excited there."
Caden Ross followed with a single, before Fritsch helped his own cause driving in Heaton with a groundout to third.
Carrollwood Day (8-3, 1-2 in 3A-5) cut the lead in the fifth when Babb walked and stole second, before Logan Mazur sent a skipping groundball into center for an RBI single.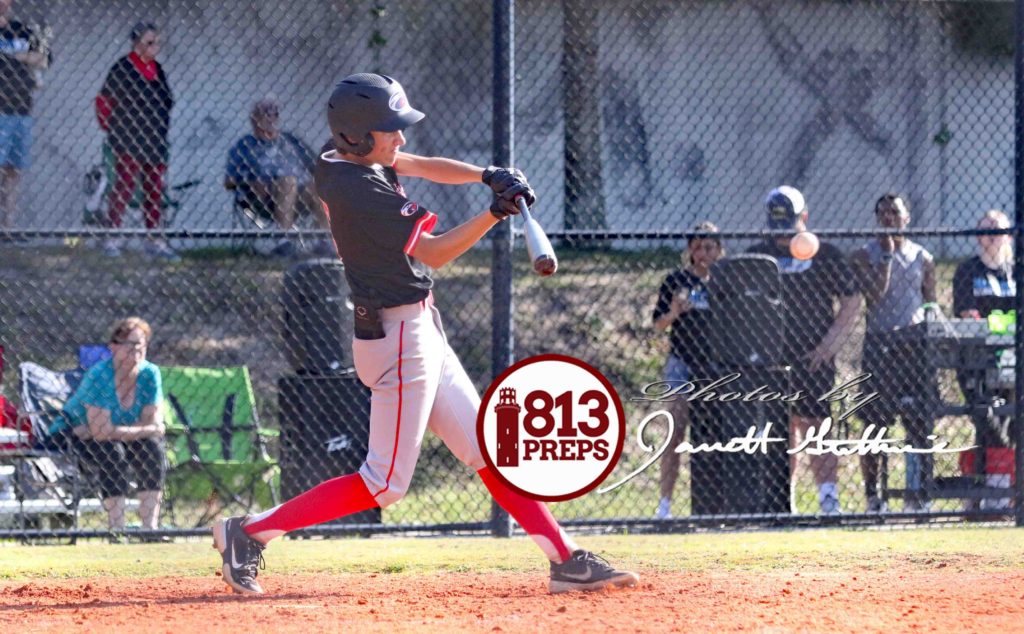 But that was enough for Fritsch, who retired the next seven hitters he faced to earn his third win of the season.
Now in his seventh season as the head coach at Bell Creek, Burke said he is seeing new growth for the Panthers program building on top of last year's 11-7 mark. He said he hopes that continues as BCA starts the second half of the regular season.
"We are more mature this year than in years past," Burke said. "I do have more juniors and seniors than I think I have had in my entire career, and when you have kids like these that want to compete anything is possible."
Bell Creek travels to Largo to face Indian Rocks Christian on Thursday and hosts Foundation Christian on Friday; while Carrollwood Day hosts district foe Tampa Catholic on Thursday and plays at Grace Christian on Friday.
Bell Creek 3
Carrollwood Day 1
CDS 000|010|0 – |1|3|3
BC    000|300|0 – |3|5|1
W – Fritsch (3-1); L – Leonhardt (0-1)
2B – Justice, Berning (BC). Records – CDS (8-3); BC (6-3).