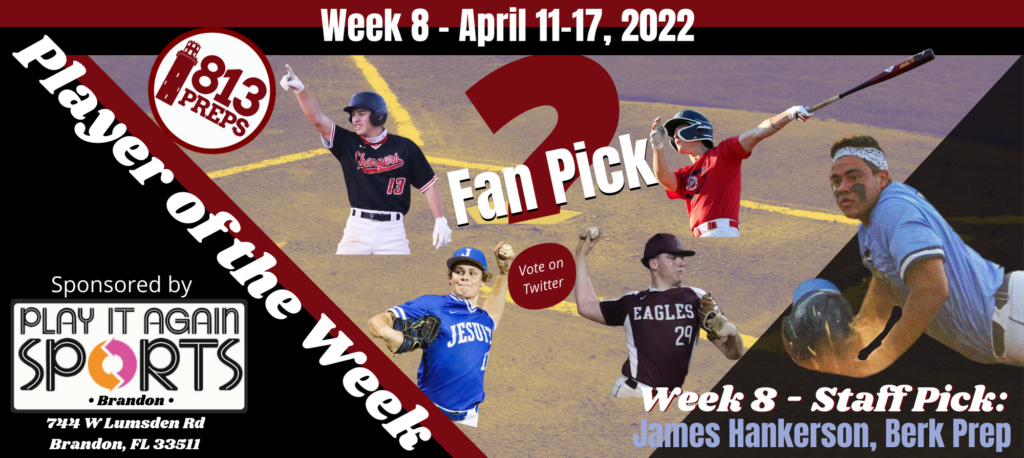 813Preps Player of the Week – Week 8
sponsored by Play-It-Again Sports – Brandon
Our weekly Player of the Week list returns – this year sponsored by our friends at Play-It-Again Sports – Brandon. Each week our staff pick and one "fan pick" will be selected and awarded an 813Preps T-shirts (as well as sweet bragging rights). Coaches (and only coaches) can send their nominees to us at jarrettguthrie@813preps.com by no later than Monday morning. Stats for consideration are for games held Mon-Sat the previous week.
Staff Pick PotW – each week our 813Preps staff will select our "staff pick" of the five standout performers from the previous week:
James Hankerson, Berkeley Prep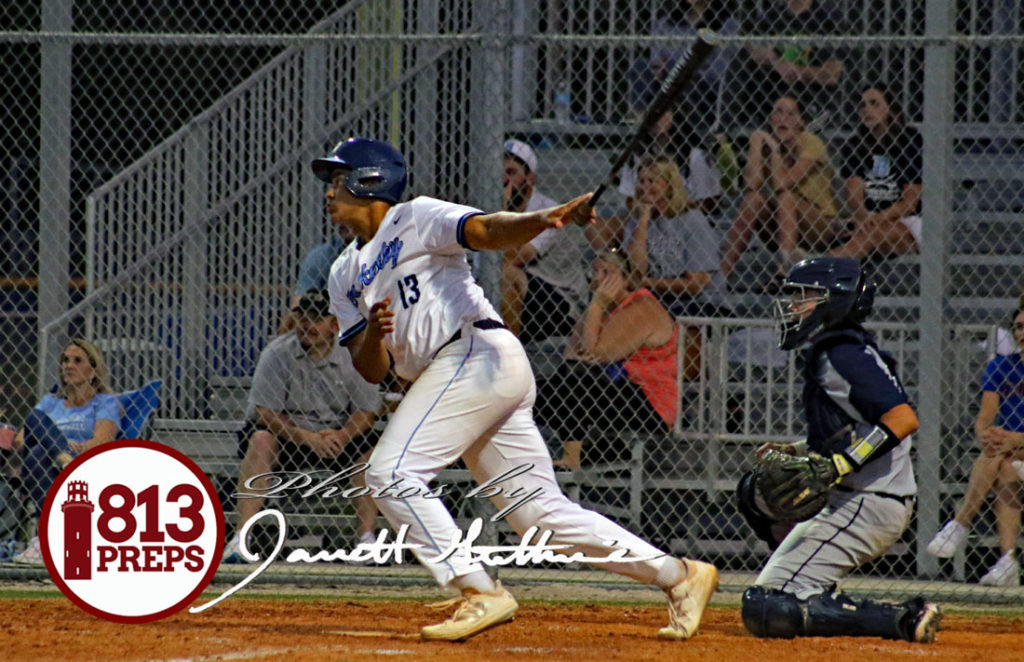 The Bucs junior drove in 10 runs in two games last week, including a 3-for-3, eight RBI game against St. Pete Lakewood where he doubled and homered. Hankerson is hitting .434 on the year with 25 RBI and has scored 19 runs.
⚾⚾
Fan Pick – You decide who will claim our second PotW shirt for Week 1 (voting will take place on Twitter – link at bottom of page – and will run through Friday afternoon).
Wes Mendes, Jesuit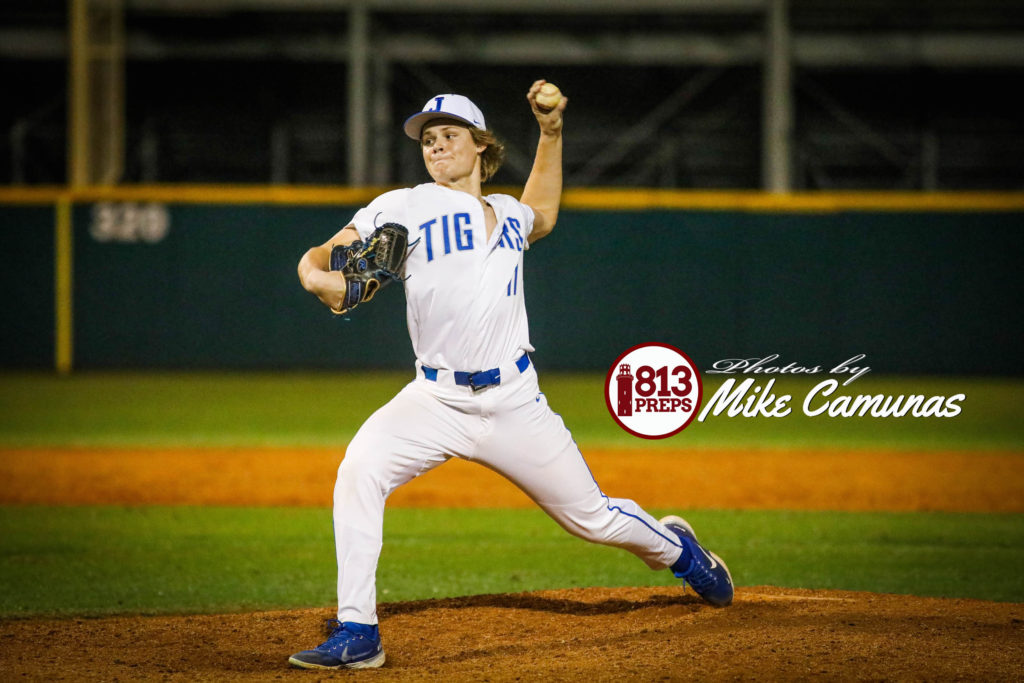 The junior took a no-hitter into the seventh in his second-straight start last week, holding Hillsborough to a single hit and three walks, while striking out 11 in a district win. On the season, Mendes is 6-0 with a 1.15 ERA, and 58 strikeouts in 36 2/3 innings pitched.
Zach Redner, Strawberry Crest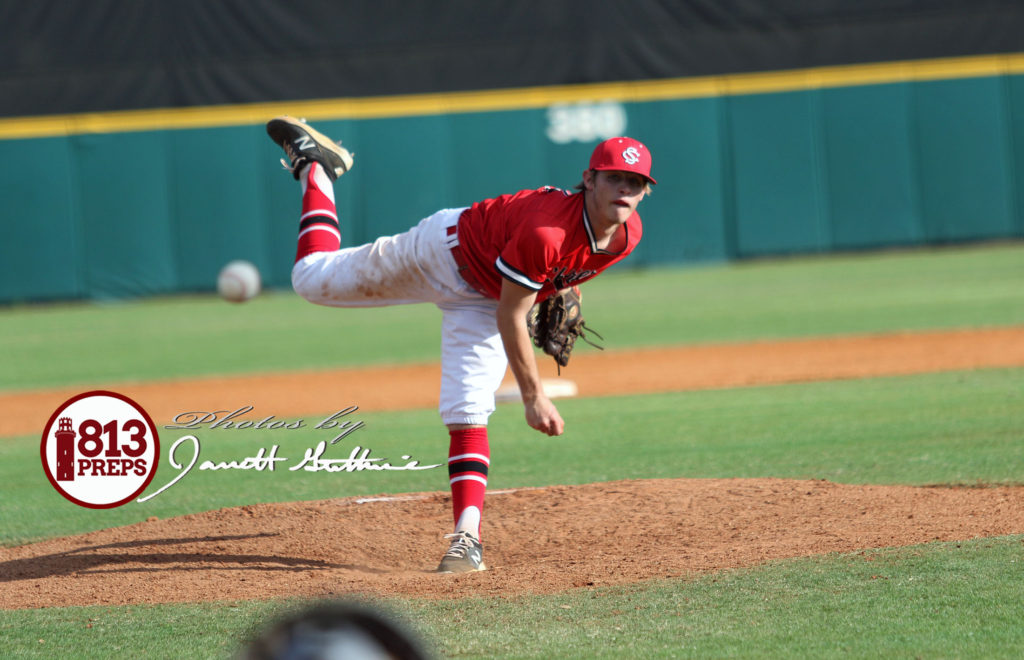 The Chargers junior tossed a complete game, with nine strikeouts in 3-2 win against Plant last Thursday. While at the plate, Redner had a homer, six RBI and three runs in three team wins.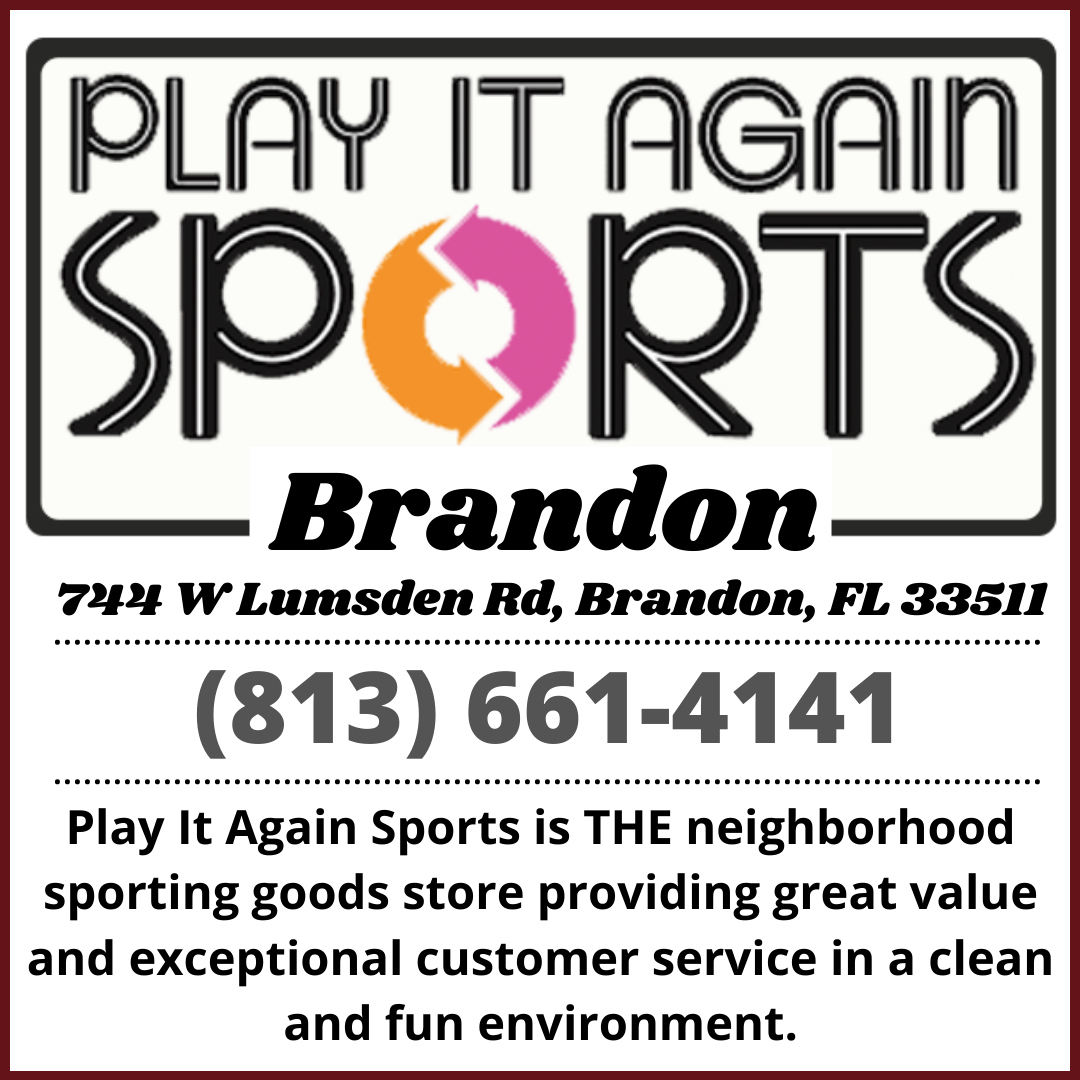 Fisher Smith, Brandon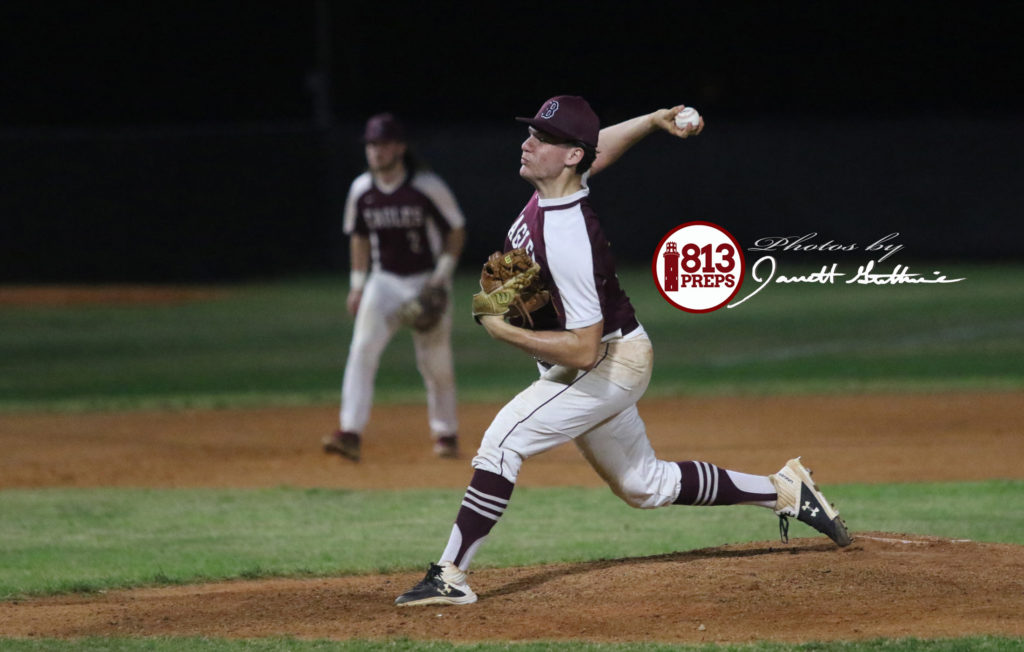 The Eagles senior was 3-for-4 with a double, RBI and two runs scored in a win over Spoto last week, where he also pitched 6 1/3 innings, striking out a career-high 11.
Joey Wey, Freedom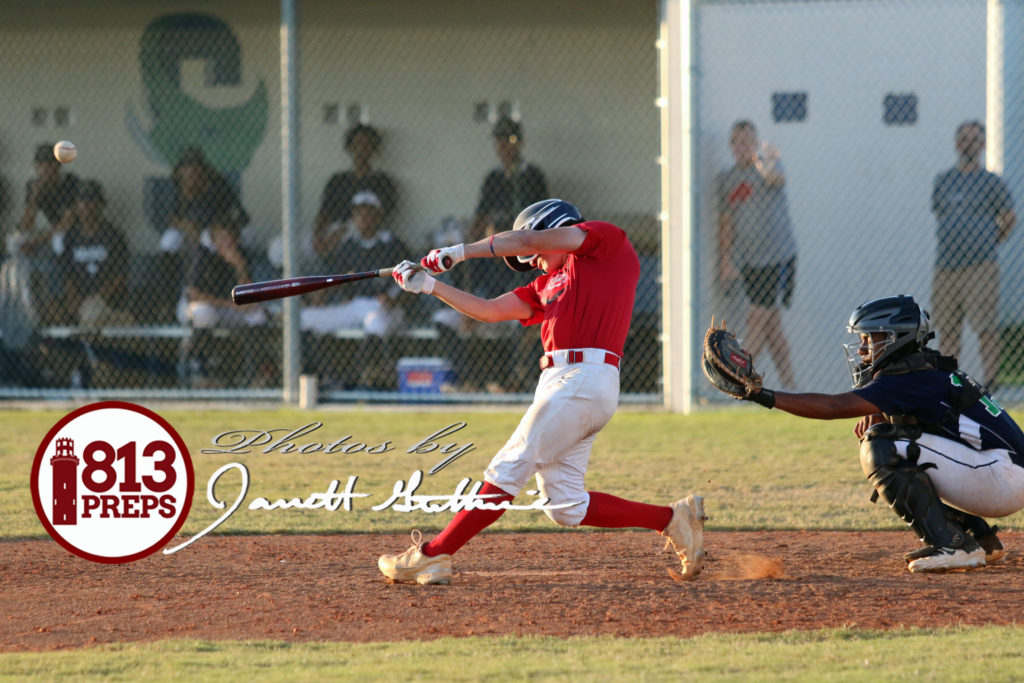 Going 6-for-9, with a double and seven RBI in three wins for the Patriots last week, the junior upped his average to .375 on the year. Wey also added 2 2/3 scoreless innings on the mound last week, with four strikeouts.
It's that time again – where you help us pick our "Fan Pick" for the 813Preps PotW for Week 8 – sponsored by Play-It-Again Sports – Brandon by voting here. @mendeswes_ @ZachRedner @thefishersmith @joey_wey20 @JesuitBaseball @baseball_crest @eagles_brandon @FHSBaseballPats

— 813Preps (@813Preps) April 20, 2022