King High honors Macaluso with field dedication
Hey guys, 
Yesterday's dedication of the King High baseball field in honor of Lions coaching legend Jim Macaluso was a blast. We hope you made it, but if you didn't we've put together this photo essay to share just a small part of the action. Make sure to read all the way to the end to find a link to our entire gallery of more than 150 photos from the day. 
⚾ ⚾
⚾ ⚾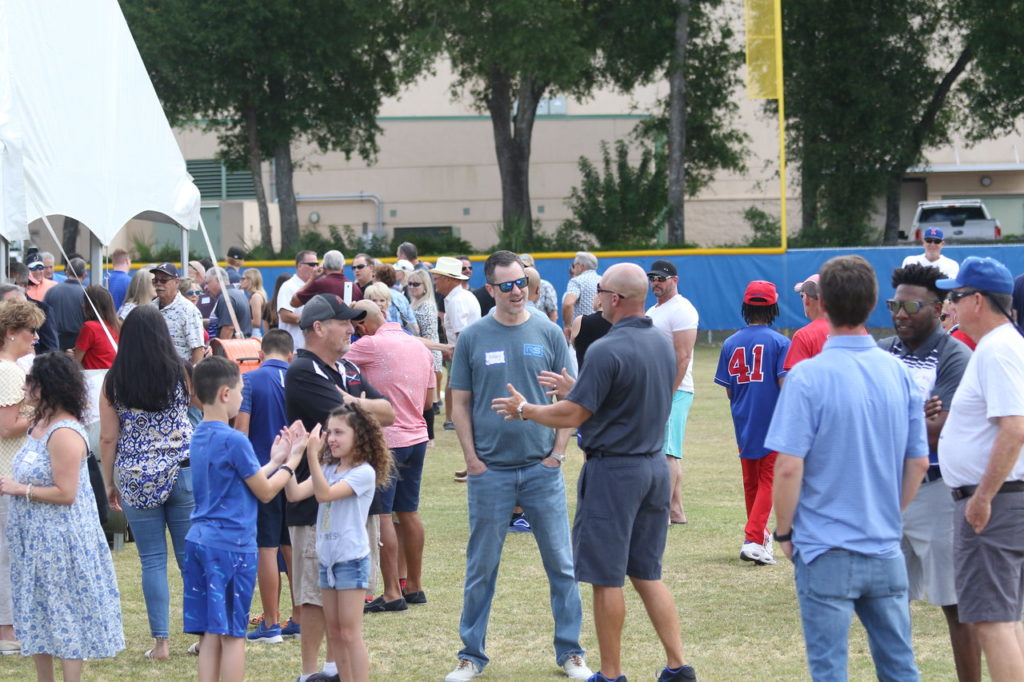 ⚾ ⚾
The phrase "herding cats" was uttered about 100 times during this 20-minute process.
⚾ ⚾
⚾ ⚾
Any one who spends 47 years (this number was mentioned A LOT yesterday) coaching is going to have some scrapes and grumbles with his colleagues, but Macaluso had plenty of opposing coaches from throughout his career who attended for hugs and celebration of their baseball family friend.
⚾ ⚾
Saturday's event was one for the whole family with some whiffle ball, BBQ and lots of stories – like everyone's favorite time Coach Mac was "unfairly punished" by area umpires.
⚾ ⚾
Some truly wonderful stories shared from the group of guest speakers there to honor, celebrate, and at times, roast the Lions skipper. The speeches included an early extra surprise as Temple Terrace mayor Andrew Ross proclaimed April 22, 2022 "Coach Jim Macaluso Day" in the city. 
Who better to MC Jim Macaluso Field naming event than "Cousin Mike"? @MikeMacalusoSr pic.twitter.com/fZbgUij6md

— 813Preps (@813Preps) April 23, 2022
⚾ ⚾
⚾ ⚾
And finally, the man of the hour got his turn to speak, and he delivered tons of laughs, produced a few tears, and reveled in the love of those who attended. 
⚾ ⚾
OH MY GOSH!

HUGE announcement from Coach Mac! Brace yourselves. pic.twitter.com/233sxLGkUy

— 813Preps (@813Preps) April 23, 2022
Congrats, Coach Mac!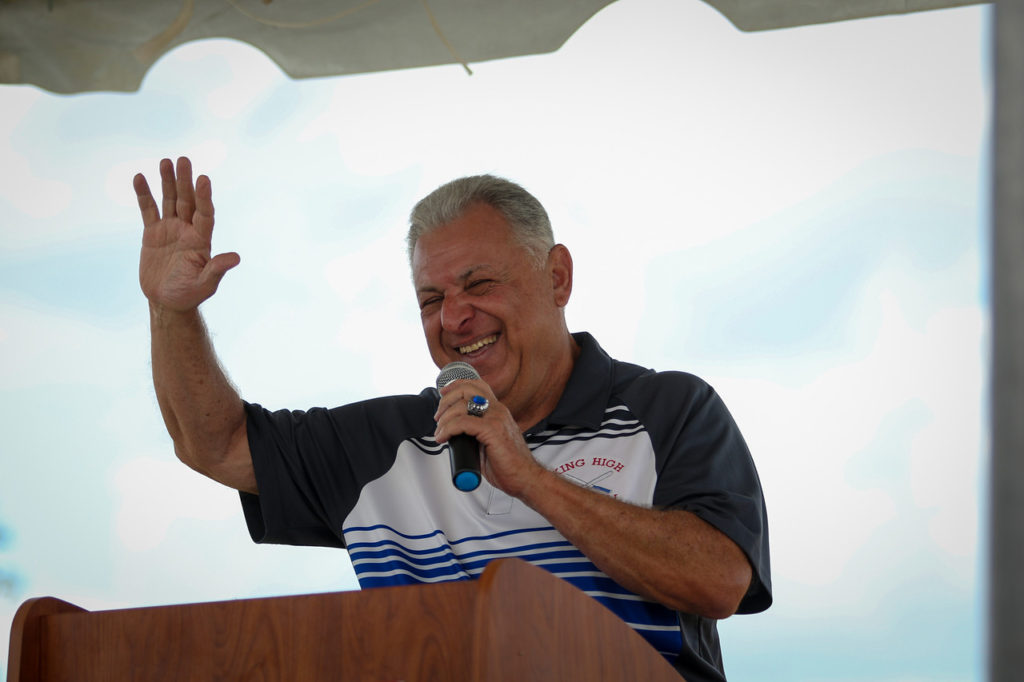 … and finally, we have decided to offer all of our photos from the celebration without watermarks, and the can be (right-click) saved from our gallery app. To view our full photo gallery of more than 150 images, click here.