Armwood tops Spoto 7-3 for Bronze Division title
By Bob Bellone, Senior Staff Writer
BRANDON – Armwood completed a perfect four-game run to the Saladino Tournament Bronze Division championship with a 7-3 victory against Spoto on Wednesday.
The Hawks grabbed a 1-0 lead in the top of the first. Pitcher Chase Conti led off with a double against Spartans right-hander Cullen Cairns, and Antonio Rodriguez followed with a single that brought in courtesy runner Christopher Hudge.
Hudge also scored the game's next run after Conti drew a leadoff walk in the third. The fleet junior promptly stole second, continued to third after the throw sailed into center field, and scored on a wild pitch.
"I love it," Hudge said of his special role. "I get to run around the bases, something that I enjoy doing, and playing the sport I love the most."
Conti created even more difficulties for Spoto from the mound. The sophomore right-hander was enjoying a 6-0 advantage and had allowed only an infield single through four innings.
The Spartans finally got on the scoreboard with an unearned run in the fifth. Tyler Rucker singled with one out and reached third on an errant pickoff attempt. Abel Jimenez ended the shutout bid with a two-out single.
Conti wasn't shaken in the least.
"I don't get pressured, I don't get nervous," he said. "I just do what I do. I work hard. Hard work's going to show."
The summary of his work in five complete innings included the one unearned run, three hits, nine strikeouts and two walks.
"It's amazing, the work ethic that he has," first-year Armwood coach Ricardo Sanjurjo said. "He's a very driven kid to his goal in baseball, and he's very determined to make sure that everybody on the team stays up as well."
Rodriguez – who also contributed a run-scoring double in the seventh – and Matthew Hall each accounted for two of the seven Armwood hits.
Both teams committed three errors, and only two runs in the game were earned – one apiece off a pair of Spoto relief pitchers.
The matchup for the title game of the newly created six-team division was determined by a tie-breaker – fewest runs allowed – after Armwood, Chamberlain and Spoto finished the preliminary rounds with identical 3-0 records.
In the consolation games earlier Wednesday, Chamberlain completed its undefeated trip through the bracket with a 16-6 triumph against Tampa Bay Tech, and Middleton defeated host Brandon 8-5.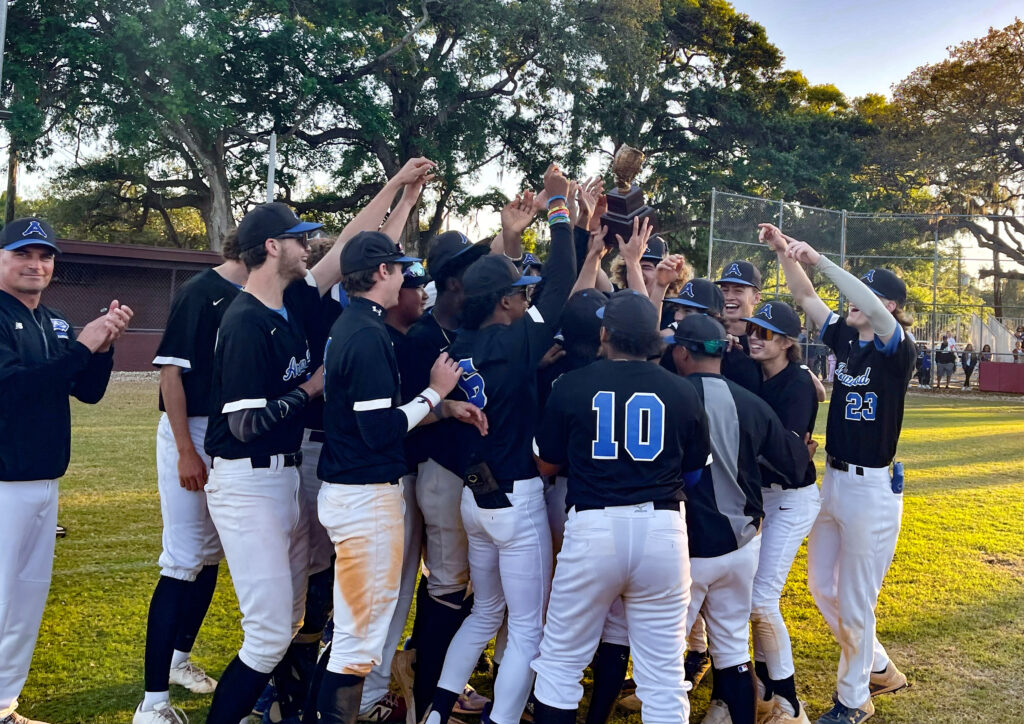 ⚾ Saladino Bronze Championship ⚾
Armwood 7, Spoto 1
A 101|401|0 – |7|7|3
S 000|010|2 – |3|4|3
W – Conti (1-0); L – Cairns
2B – Conti, Rodriguez (S). Records – A (7-2); S (6-4).