Alex Haire, CF, Berkeley Prep
Ht/Wt: 5'11/175
GPA: 3.6
Up next: College Interests
Player Focus Breakdown: Berkeley Prep's 11-0 start to the 2020 season has seen a number of Buccaneers players off to a hot start, but after an injury sidelined Alex Haire's junior season at the plate, this year the Bucs centerfielder was on a tear. He had a .324 average, 11 RBI, nine runs, with a team-leading three home runs and three doubles. As a sophomore in 2018, Haire led the Bucs with a .354 average, scoring 24 runs, which ranked third overall in the Class 4A District 4.
Coach's Thoughts: "Alex is an elite athlete. He is one of the best defensive outfielders I have ever had the pleasure of coaching. He has plus speed and a plus arm, most balls hit in the air from gap to gap happen to find his glove. Alex had to play through an injury last spring and summer but came back this year determined to have a great senior season and to give himself the chance to play college baseball. He was in the weight room twice a day, five days a week. He completely transformed his body. This spring the ball started jumping off his bat, he started driving the ball all over the field. Alex is a great player but a better teammate. His energy and happy go lucky attitude are contagious. He always finds a way to make his teammates better – one of the many traits that makes him a great leader.+ – Berkeley Prep coach Richie Warren
By Jarrett Guthrie
As we've gone through these weeks of social distancing and the halting of the high school baseball season, we at 813Preps have tried to keep spreading positivity and promoting baseball players for their contributions during the all-too-short season we got in before the efforts to squash the spread of the novel Covid-19 virus went into effect.
After promoting student-athletes through social media, we moved last week into a series of Q&A's with players looking to lift spirits, maybe have a good time, and serve as a slight distraction while we all are missing being out on being out at the ball fields. During this we've met a few great players and learned a bit more about them, but a chance conversation with a parent led to an idea for a bit more in-depth piece.
While trying to get attention for uncommitted or still unsigned upperclassmen, Berkeley Prep senior outfielder Alex Haire, who has been a four-year varsity starter for the Bucs, an electric defender, and a leader for his team stood out as a perfect subject. Though drawing some attention from college programs this season, the delay and perhaps cancelation of this year is (like for many other athletes hoping to continue their careers playing at the next level) a stumbling block that has changed how many college programs are approaching recruiting of the 2020 high school class.
For the purposes of this series, Haire was a perfect fit. But for our part, we also saw another opportunity in this interview process when we learned Haire's father, Dr. Stephen Haire, was a practicing physician with more than 20 years of experience in emergency medicine. He is literally on the front lines of caring for people from his position as Chairman of the Bay Area Physicians group, the president-elect of the medical staff at Morton Plant Hospital in Clearwater, as well as the hospital's Emergency Medical Director, and is also the chairman of the Pinellas County EMS Advisory Board.
So, we obviously saw a chance to spread the word on a worthy and hard-working player, but also hoped to share with our audience the hard work of an extended member of our "baseball family" here and perhaps add some information to the rest of us at home from the front lines during these trying and frightening times.
Our Q&A, which usually takes about 10 minutes or so, turned into a 45-minute conversation, so I decided to split it into two parts, running our first half today, primarily focusing on my conversation with Alex. While we'll publish our second part tomorrow, where we go a little bit deeper with some questions for Dr. Haire about his views on what we are all facing, as well as a good back-and-forth between father and son.
What follows was a fun and informative conversation between myself, Alex and Dr. Haire. Though over the two pieces, I've added some segues when we've changed topics, this conversation is posted in order. Although some questions have been trimmed for length and others omitted, most of our conversation has been included in this two-part series. Please enjoy and come back for Part Two tomorrow.
Here is what we discussed …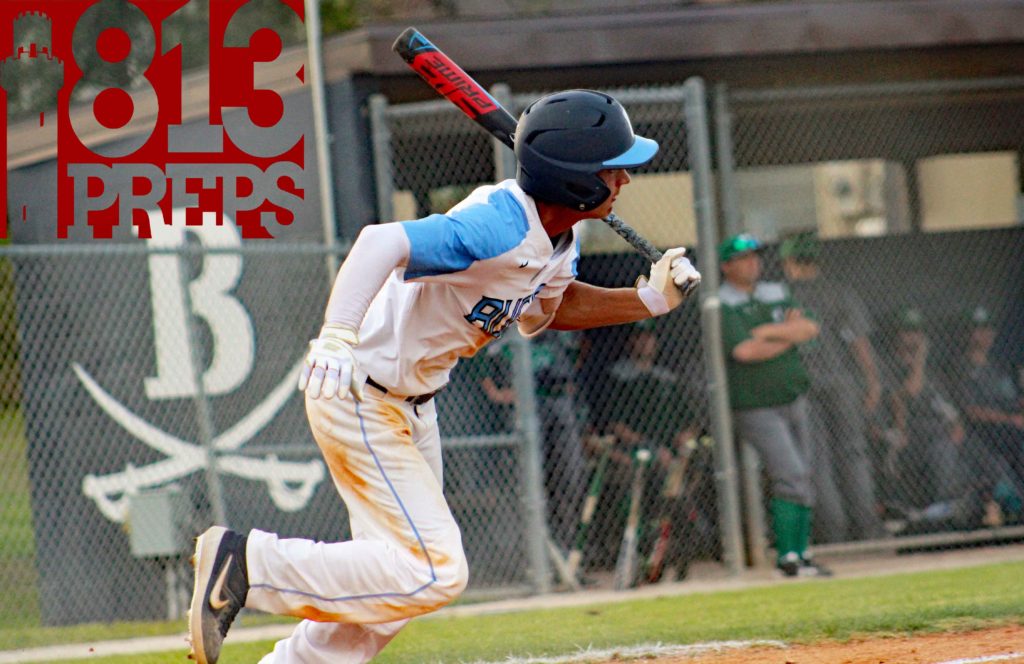 Guthrie: How are you adapting to this situation, where your senior season has been interrupted and may possibly be over because of this situation with the coronavirus?
Alex: Obviously, I'm hopeful that we end up playing in some way and at some point. But I am taking it under consideration that it is possible we may not finish our season, and though that isn't the greatest thing in the world, the safety of our community as a whole is way more important than our baseball season.
Guthrie: What do you enjoy most about team sports, about being a member of a team?
Alex: I like the family aspect of it. The fact that you can lean on your teammates, and they can expect to lean on you. Counting on a teammate to always have my back and providing that to them as well.
Guthrie: Other than your own playing career, what is your standout baseball moment?
Alex: In 2008, when the Rays played in the World Series against the Phillies and I was fortunate enough to go to one of the games. I just remember the atmosphere there and I feel like that was really my first vivid memory where I was like, 'Wow, this is just a magnificent game.'
Dr. Haire: By the way, Jarrett, that was an afternoon game, and he was a little sick that day so we had to check him out of school early. We got him a doctor's note though … For me a couple stick out was the Reds back in the day. I remember (Tom) Seaver and (Johnny) Bench, (Tony) Perez at first, (Joe) Morgan at second, (Dave) Concepcion at short and Pete Rose at third. The Reds were my team growing up and they had some really good seasons … I also remember the Yankees playing the Red Sox to win the division (in 1978), a one-game game to get into the playoffs.
Guthrie: What is your favorite sports movie of all time?
Dr. Haire: Rocky. You don't always have to win to learn a lesson. It's the journey of getting there that can be so important. You don't always have to cross the finish line first to get something from the journey.
Alex: My favorite sports movie, hmm. I really liked the new Ford vs. Ferrari movie. The Ford team didn't end up winning at the end (of the race at the 1966 24 Hours of Le Mans), but the Ford driver (Ken Miles, portrayed in the film by Christian Bale) ended up having a perfect lap, but waited back for his teammates, so they could all finish together and I thought that was pretty cool.
At Berkeley Prep, Haire saw some injuries limit him a bit at the plate during his junior season, but throughout his four-year varsity career he has been a solid producer offensively, compiling a career .281 average, with 62 runs scored, 28 stolen bases and 25 RBI. But defensively is where the senior outfielder shines. After his sophomore season, Haire was named to our inaugural post-season Defend-10 team. We discussed the effort he puts into defense over the next few questions.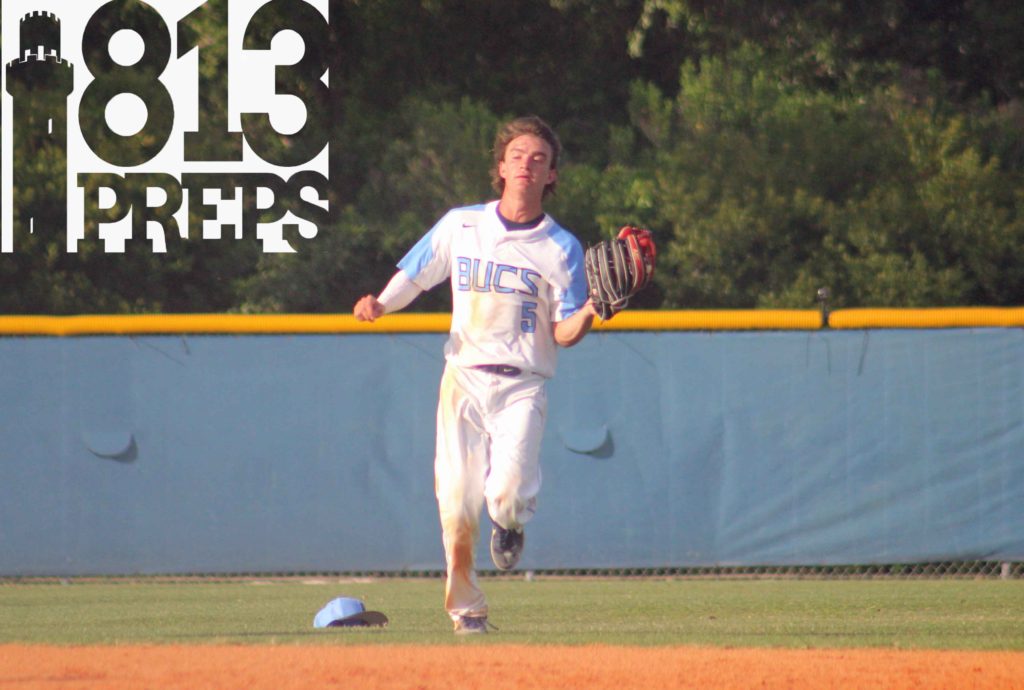 Guthrie: Alex, you can tell you take a lot of pride and put a lot of effort into the defensive side of the game. Where does that come from?
Alex: Well I would say when you are in the outfield, you are supposed to catch the ball. So, I've always looked at it like if you aren't perfect in that regard you've made a mistake and let your team down. I really focus on defense in practice, making sure my fielding is perfect. Hitting the cut-off, getting the ball in quick, those little things can have a drastic impact on changing the game.
Guthrie: The approach to training has probably become a little different during this "social distancing," quarantining time, are you doing anything different or unique to stay in shape?
Alex: I've been doing a couple of different things and incorporated some unorthodox activities. I've been throwing a tennis ball off the top of our roof and then waiting for it to fall down and try to catch it.