Dark Horse Dozen:
2021 Sleepers and Breakouts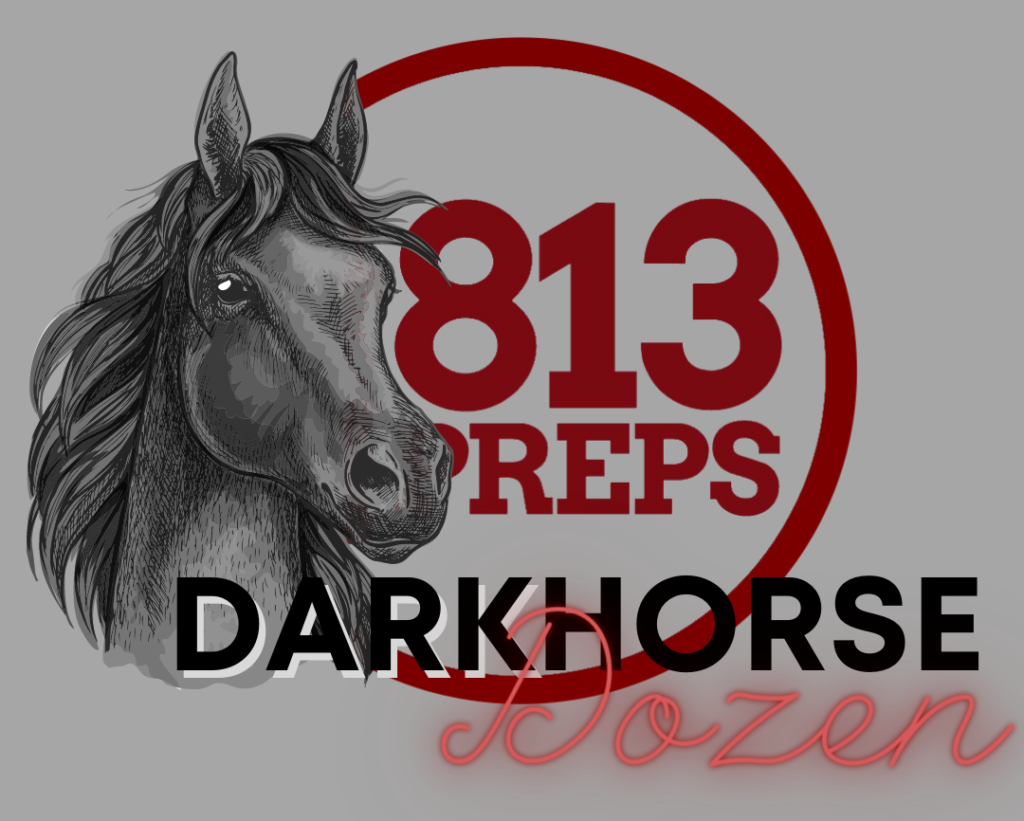 The "Dark Horse" idiom came to prominence as a reference to horse racing, where a previously unknown horse would come out of nowhere to win. It has been used in years since for political candidates and human athletes a lot – and we thought we'd stake our claim for the purposes of this list of players who we predict will litter the boxscores in 2021 and become regular staples in area conversations very soon. With that here is our Dark Horse Dozen preseason sleepers and breakouts list. – J. Guthrie
Ben Kim, OF, Robinson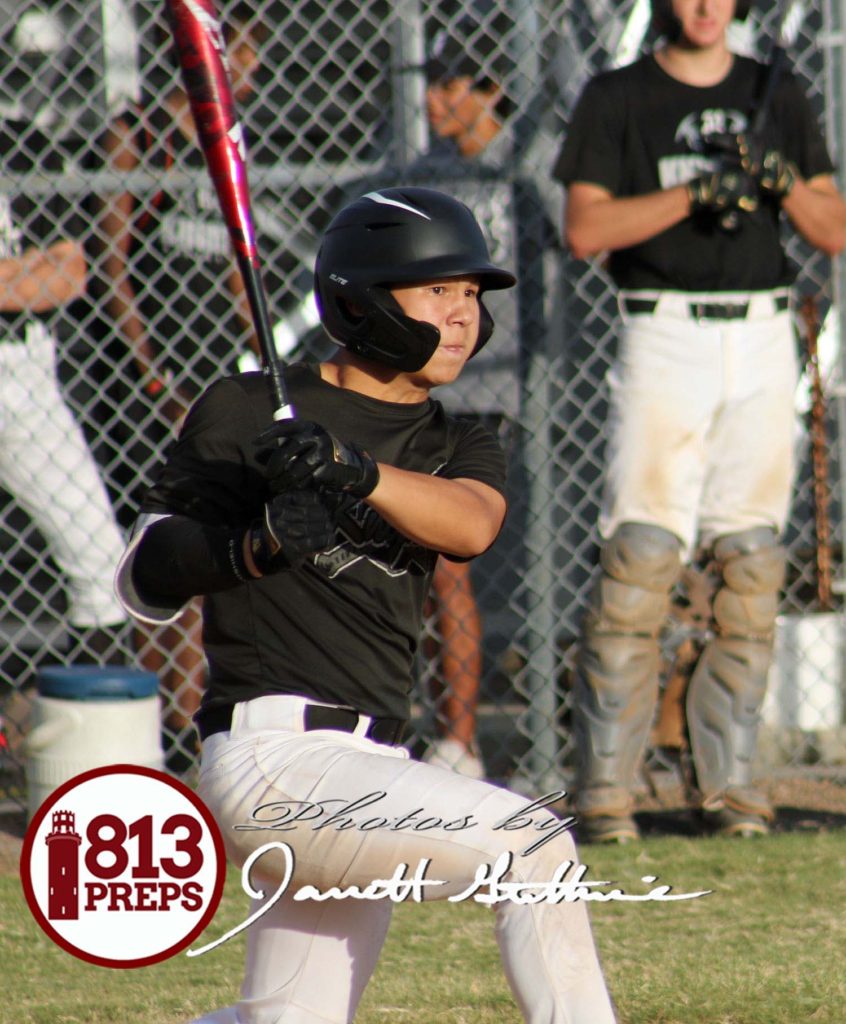 We kick off this list with a player who very easily could have made our Friday evening list of the BIG 15 area returners, but we saved Ben Kim to lead off our Dark Horse Dozen for one important reason – in our opinion he is the MOST underrated player in the 813 (come at me). The Knights senior is skilled at the plate, on the bases and on defense, a relentless worker, and a hugely positive influence on his team. Kim, a FAMU signee, was hitting .481 last season, with three triples and nine runs scored, and has a career .351 average. Robinson is a bit of an oddity in our county, as the lone Class 4A team under the FHSAA's current alignment, and Kim was acknowledged as the FACA District 15 (Hillsborough County) 4A Player of the Year in the shortened season, but we still don't hear his name often enough among coaches talking about standout players. Knights coach Alex Barron summed up the 5-foot-8, 170-pound Kim pretty accurately, saying "Ben has never been the biggest kid out there, never the strongest, the tallest, but he's always set out to show people they are wrong. He's done a tremendous job showing that he is an elite baseball player." We're here to tell you all, make note or sleep on Ben Kim, he'll be bringing it either way.
•••••
Bradke Lohry, SS, Jesuit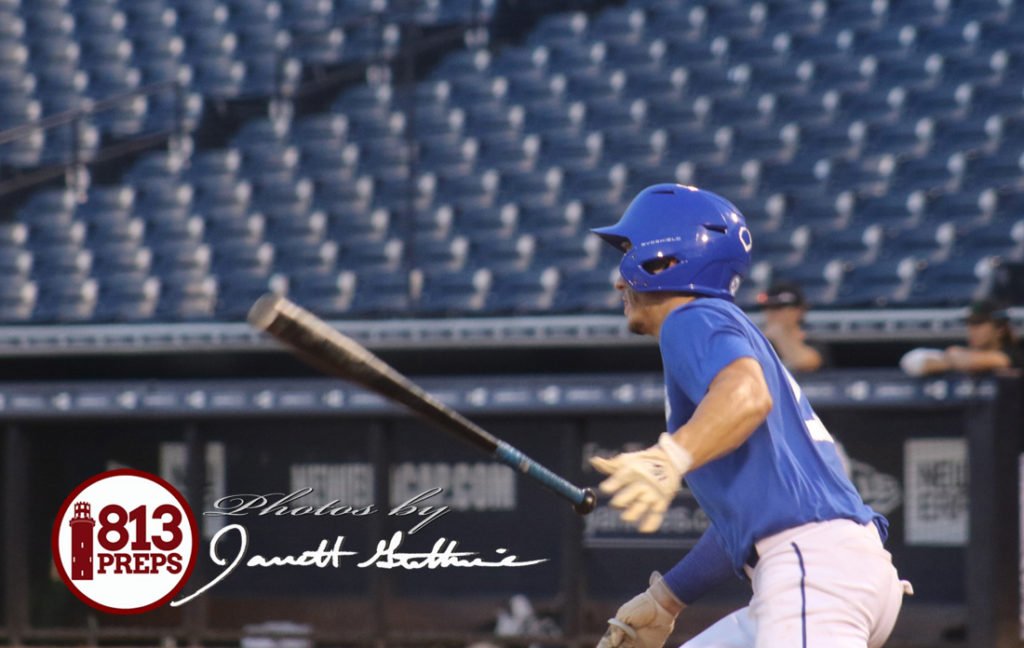 We're a sucker for a bold prediction and Jesuit coach Miguel Menendez gave us a doozy in our preseason conversation (though he attributed the notion to Tigers' assistant coach Louie Martinez): "I think he may lead the team in home runs; he's even stronger this year and his swing and power have really improved." With the mashers hitting behind him (notably Cole Russo, BJ Graham and Nick Rodriguez) that is going to be a fun challenge, but we'll go on record that we think Lohry is the front-runner to lead the county in scoring. The table-setter for the (still) reigning state champions, Lohry posted a .429 average, with nine runs scored in the shortened 2020 season, while also driving in six in just eight games. The Wabash Valley College signee is an excellent defensive shortstop and a captain this season.
•••••
Jose Pena, RHP/1B, Tampa Prep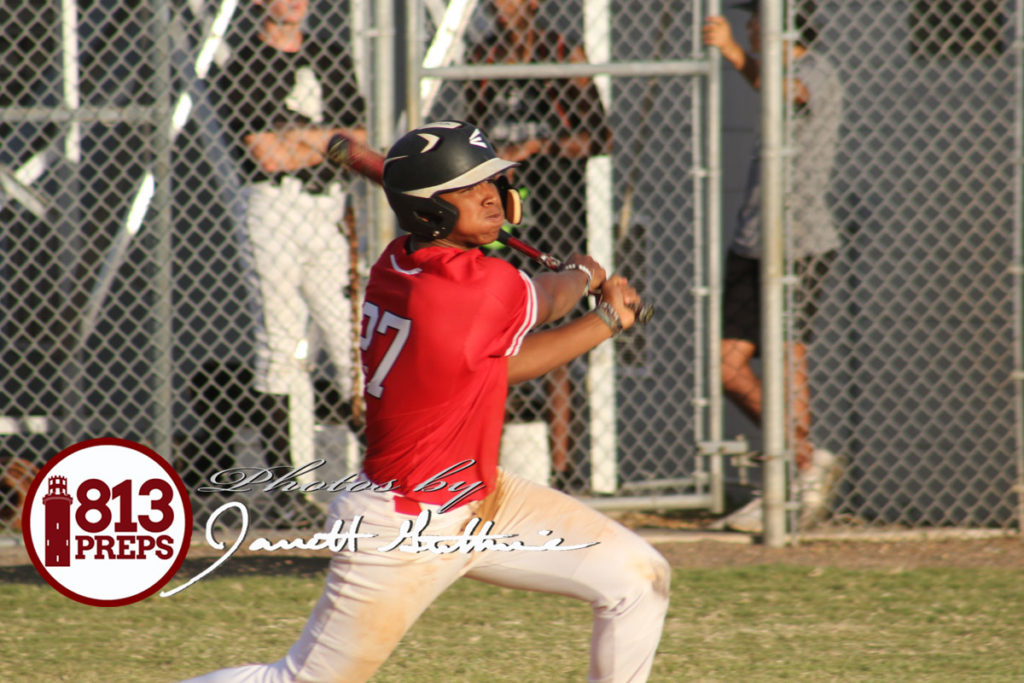 So, this one may be a hard sell as a sleeper or breakout, but as far as the 813 is concerned, Pena qualifies as a player who should make a huge splash this year for the Terrapins and in our coverage area. Transferring in from Winter Haven, where he averaged more than two strikeouts per inning in 2020, the 6-foot-3, 210-pound righty, who touched 96 in his first preseason game, will pack in the scouts this spring. According to Terrapins skipper AJ Hendrix, Pena made an immediate impact for his team when he arrived in the fall and on top of a phenomenal amount of talent, brings a positive attitude and a humble mindset along as well. He will also factor in on the offense and play first base this year. Signed with FIU, Pena will give the Terrapins a clear-cut ace and should have a great stat-line come playoff time in the four-team Class 3A-District 7.
RELATED (click here): The BIG 15: 813Preps' Top Returning Players for 2021; we listed 15 key returning players set to put their mark on the upcoming season. 
•••••
Alex Mussenden, CF, Strawberry Crest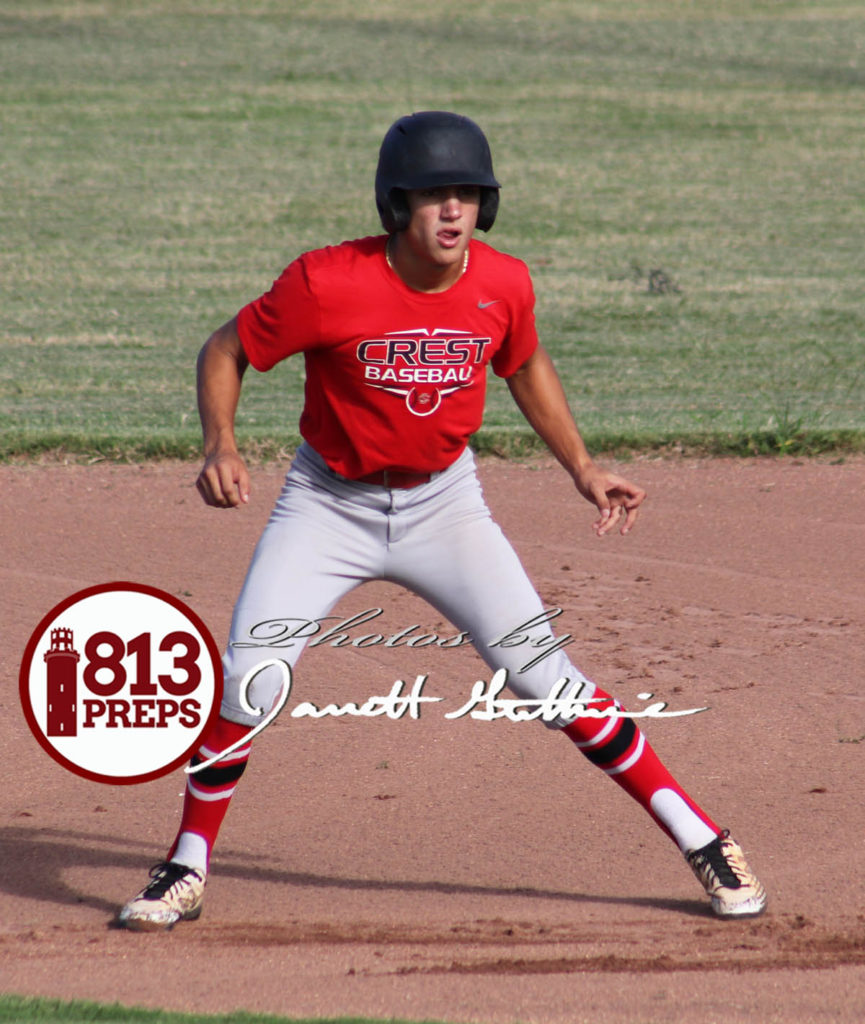 So, not gonna lie, we are all-in on Chargers senior Alex Mussenden. A few years ago at the fall Uncommitted Underclassmen Showcase at Jesuit, Mussenden stole the show putting on a clinic in the outfield and spraying the ball around the field. A fast, rangy player, who Crest coach Eric Beattie said, "is setup to be a game-changer with great bat speed and an ability to catch up to anything." A four-year starter for the Chargers, Mussenden is a career .319 hitter, who scored eight times in as many games in 2020 and had the season continued, we probably wouldn't have been able to list him on this list of "sleepers." An excellent base runner, who swiped 14 bags for 2019 state runner-up team, he is a hard-nosed player who should create havoc on the bases all year, with one opposing coach telling us this fall Mussenden WILL contend for a county batting crown this year.
•••••
Jeremy Galen, SS/CIF, East Bay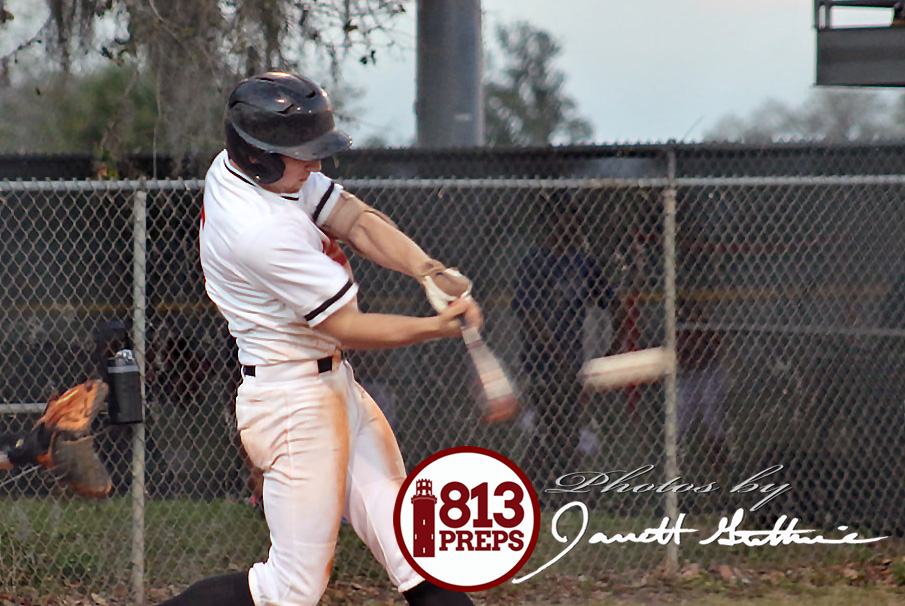 One of three freshmen to ever start under the 16-plus successful years Billy Leiby helmed the Riverview Sharks baseball program, now a senior Galen has transferred and had an immediate impact on the program at East Bay under second-year head coach Cody Crouse. Galen is a versatile player, who was an excellent corner infielder now bringing it from shortstop. Still looking for a college spot, Galen has also spent time behind the plate and adds that versatility as well, and this value is not lost on Crouse, "Galen is a super-utility guy, I could put him at third, put him behind the plate, and he's also our best shortstop, our best third baseman, and our best catcher. Having that kind of talent we can move around, and he's a power hitter? It's great to see, and I think he's something East Bay has been missing for a while." A monster .462, 11 RBI season showing in just eight games was impressive, but Galen is another player who we expect to be at the top of the county leaderboards throughout.
•••••
Hayden Yost, OF, Sickles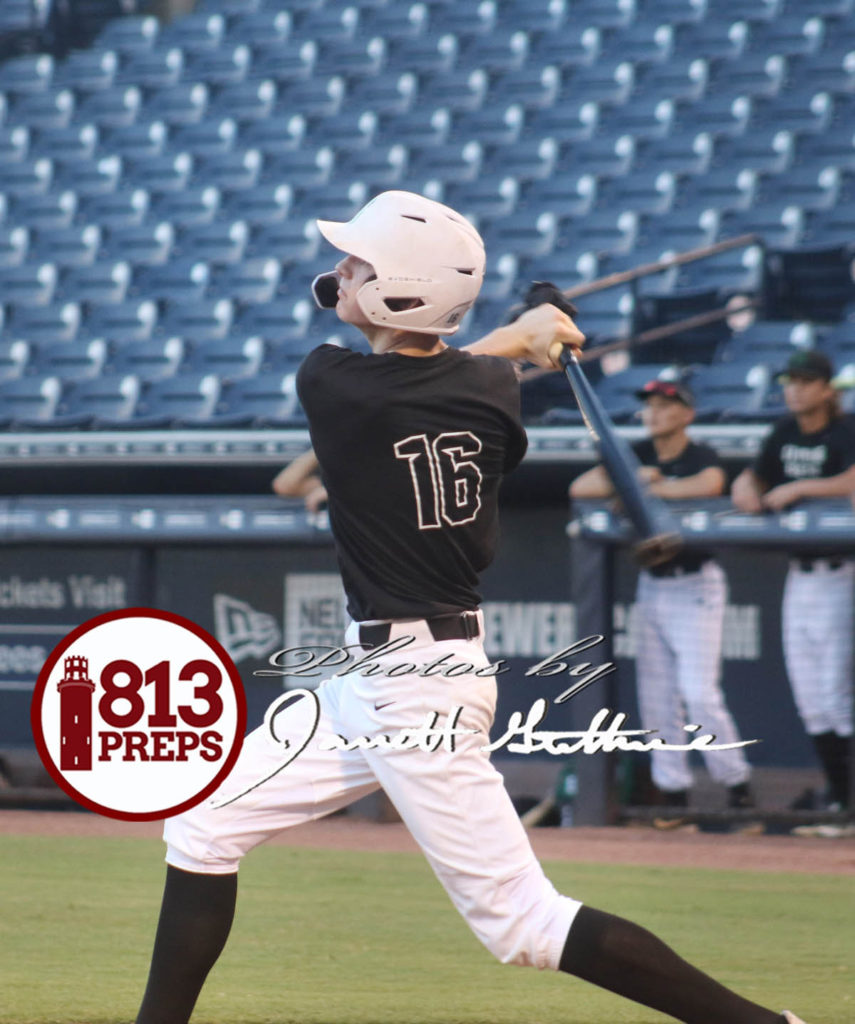 Sickles has a deep senior class and we are very excited to see how the team comes together this spring, but as far as a breakout pick, we decided to skew a bit younger and highlight a sophomore who we expect to be given a bunch of attention over the next three years in sophomore OF Hayden Yost. Gryphons coach Eric Luksis heaped a ton of preseason praise on Yost, saying he has separated himself with his work-ethic, discipline, and leadership, taking it a step further and calling Yost, "the most coachable kid I've ever had, who listens, responds and puts it into action things we say like no one else." The 5-foot-11, 155-pounder has already verbally committed to Florida and we are excited to see him progress this season and beyond.
•••••
Gabe Garrett, 2B/RHP, Bloomingdale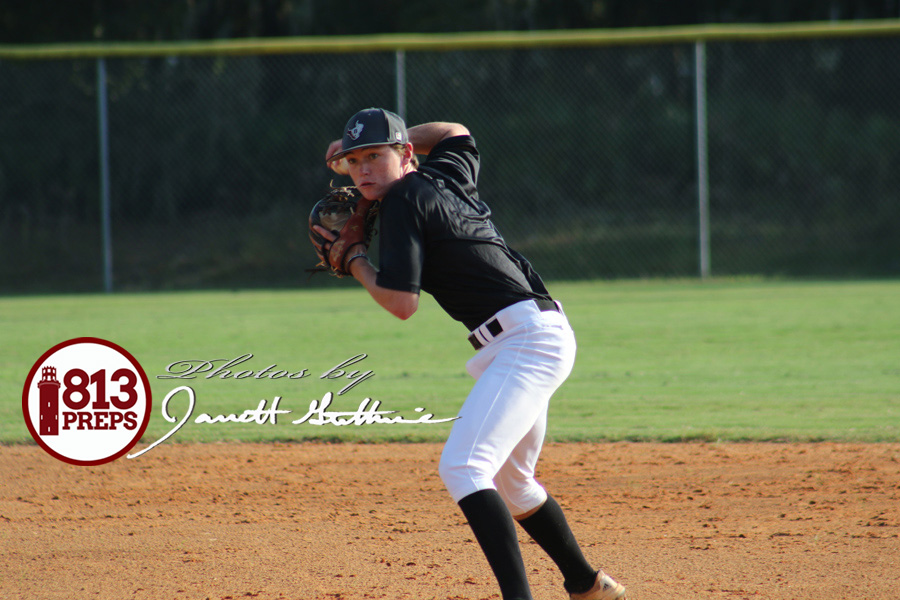 After catching a few Bloomingdale games this fall, we are incredibly excited to watch Garrett spark things at the top of the lineup for the Bulls. Another player who we think has a chance to lead the county in hitting, Bulls coach Kris Wilken said he's seen a huge leap for his senior infielder at the plate. "Gabe can flat-out hit, he barrels everything and sprays line drives to all sides," Wilken said. A .400 hitter in Bloomingdale's eight games last season, Garrett is also a solid glove with ability at both corner infield spots. A Florida Tech signee, Garrett could also factor in on the mound for the Bulls this season.
•••••
Kendal Spencer, OF, Brandon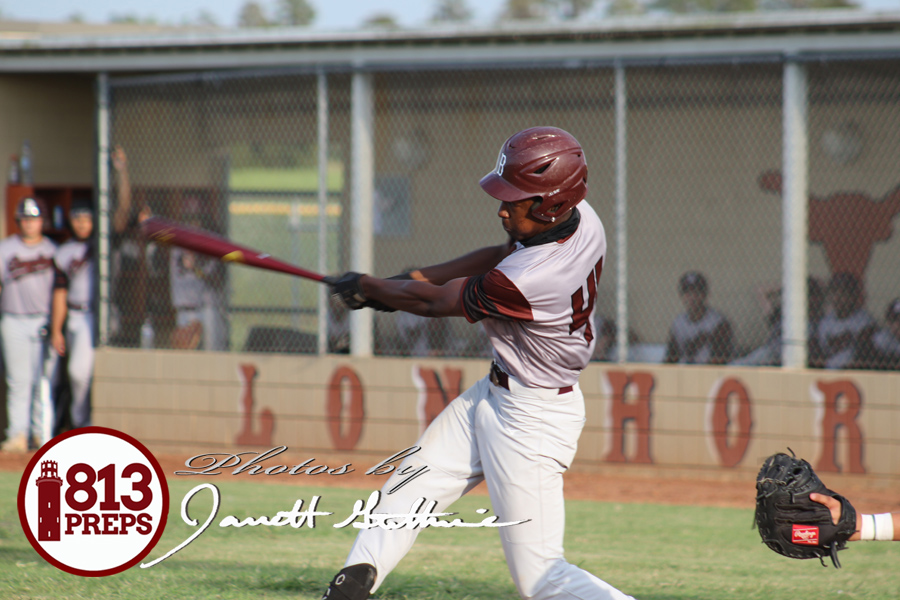 Another player who likely would have a bit bigger name recognition in our area had last season continued, the Eagles senior was on fire through eight games in 2020, hitting .609, with nine runs scored and eight stolen bases. A great athlete with a solid swing has led by example for Brandon coach John DiBenedetto for the last few years, but has really exceled as a vocal leader this season with his coach saying, "Kendal is the definition of a total team player and leader." A valuable arm and defender, Spencer will also factor in some on the mound as well, but where his true impact will come for the Eagles is on the base path where he is a terror and constant distraction to opposing pitchers. We look for him to have a huge year offensively.
•••••
James Strom, 1B/LHP, Steinbrenner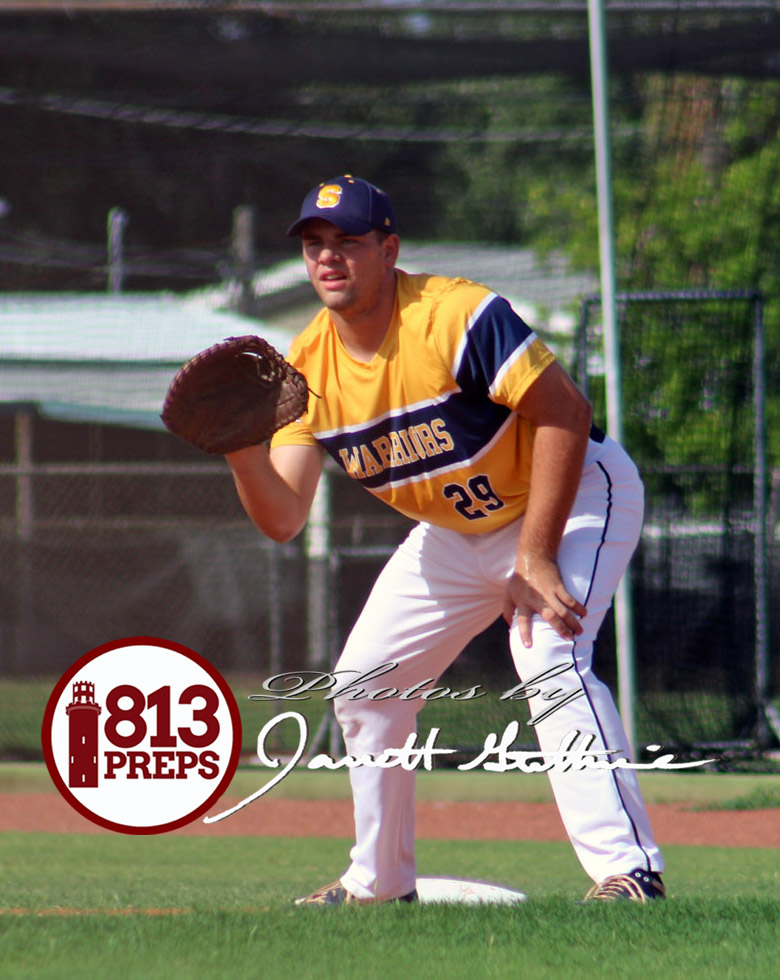 An intriguing, big-bodied, lefty-swinging and throwing first baseman? How could we not be excited? Warriors senior James Strom is someone we'll be keeping a close eye on this season after getting a look at our 813Preps Exposure Showcase last August, and a quick check in this fall. A solid defensive 1B, and at 6-foot-3, 225-pounds he has a power bat, but Steinbrenner coach John Crumbley says he has a balanced approach and has worked to hit to all fields. Last season he hit .294 in the shortened season, with four RBI, and this year will be tasked to hit in the middle of the order along with Tayden Hall. Crumbley said Strom is a "quiet young man, but one who leads by his actions." Strom will also give the Warriors a lefty option on the mound.
•••••
JT Quinn, RHP, Berkeley Prep
Now we aren't trying to say that JT Quinn's five appearances on the mound last season for the Buccaneers, where he went 2-0, with 13 K's in 11 innings wasn't already "Breakout" enough, we're just saying we can't wait to see a full season for the junior righty. At 6-foot-6, 205-pounds, the hard-throwing Ole Miss commit has seen his fastball pick up 7-8mph according to Berkeley coach Richie Warren. Looking to help his team build off of an 8-0 season in 2020, Quinn has put in a ton of work in the weight room and Warren said, "he is set to take off" in 2021.
•••••
Colin Shultz, 1B/RHP, Plant City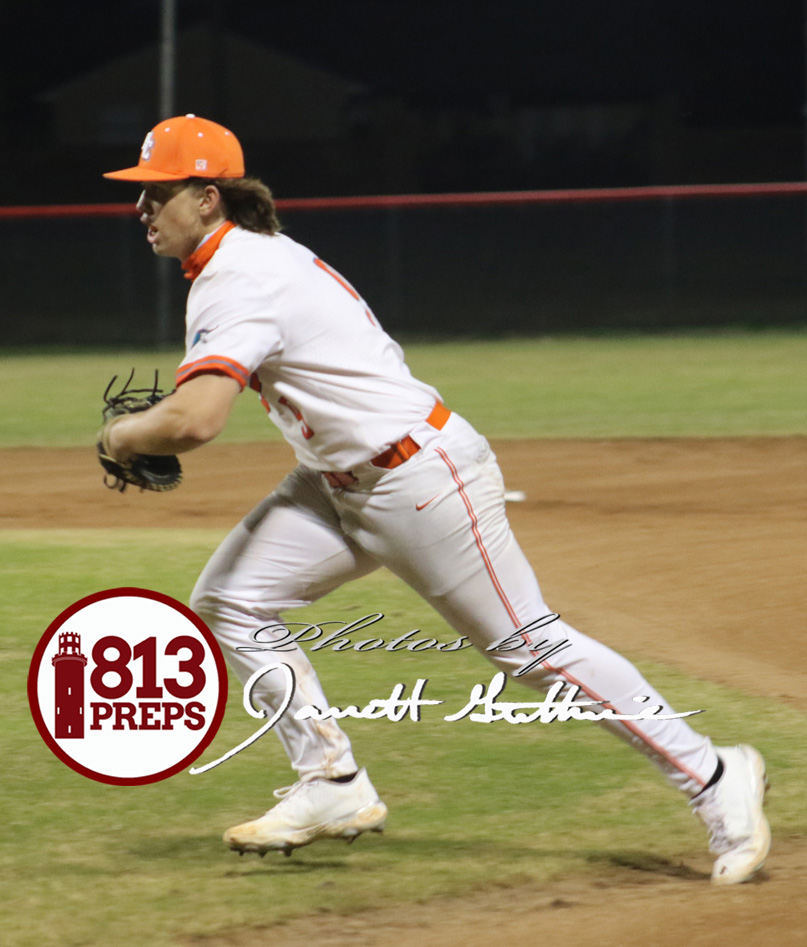 After claiming the 2019 8A state title, the Raiders returned a lot of experienced depth last year in the shortened season, and while time has caught up with a younger Plant City squad for the 2021 season, Raiders coach Mike Fryrear has a strong leadership contender in captain Colin Shultz. The junior first baseman and right-handed pitcher took the pandemic downtime seriously according to his coach, who said Shultz has packed on 20-pounds of muscle, which has resulted in a "huge uptick and velocity, and power at the plate." In a small sample size last year, Shultz hit .286 with a pair of doubles. His role on the mound is set to take a big leap after pitching six total innings in his first two seasons, going 1-0, with a 1.17 ERA and nine strikeouts.
•••••
Keith McClain, 1B/UT, Lennard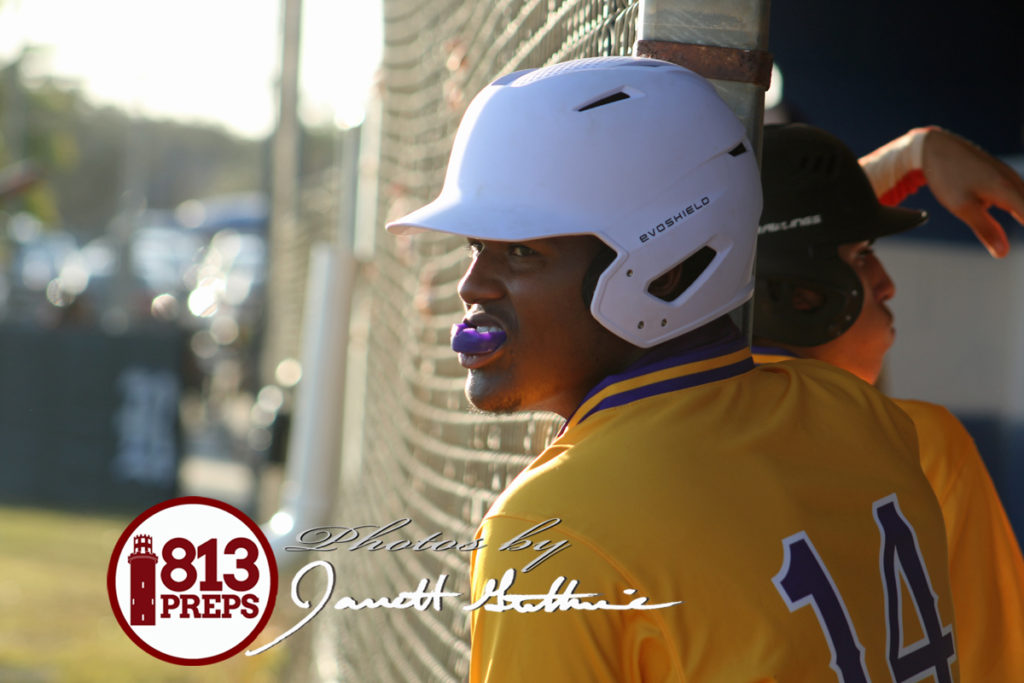 Rounding out our Darkhorse Dozen list is Lennard junior slugger Keith McClain, who transfers into the Longhorns from Riverview this season. McClain will be a nice middle-of-the-order hitter for coach Victor Martinez in his first year as Lennard head coach. But according to Martinez, his impact as a role model on the team may be McClain's biggest impact. An excellent student in the classroom as well (3.9 GPA, 5.5 weighted), the 5-foot-11, 200-pound left-handed bat who Martinez said, "is already our silent leader, in the cage before and after practice, constantly putting in reps. And when he does talk, everyone listens." A solid glove at first base, and a strong gap-to-gap showing at the plate, the Longhorns have a good group of hitters around him as well, so we expect to see big output from McClain for the next two seasons.