Durant celebrates milestone win against backyard rival Plant City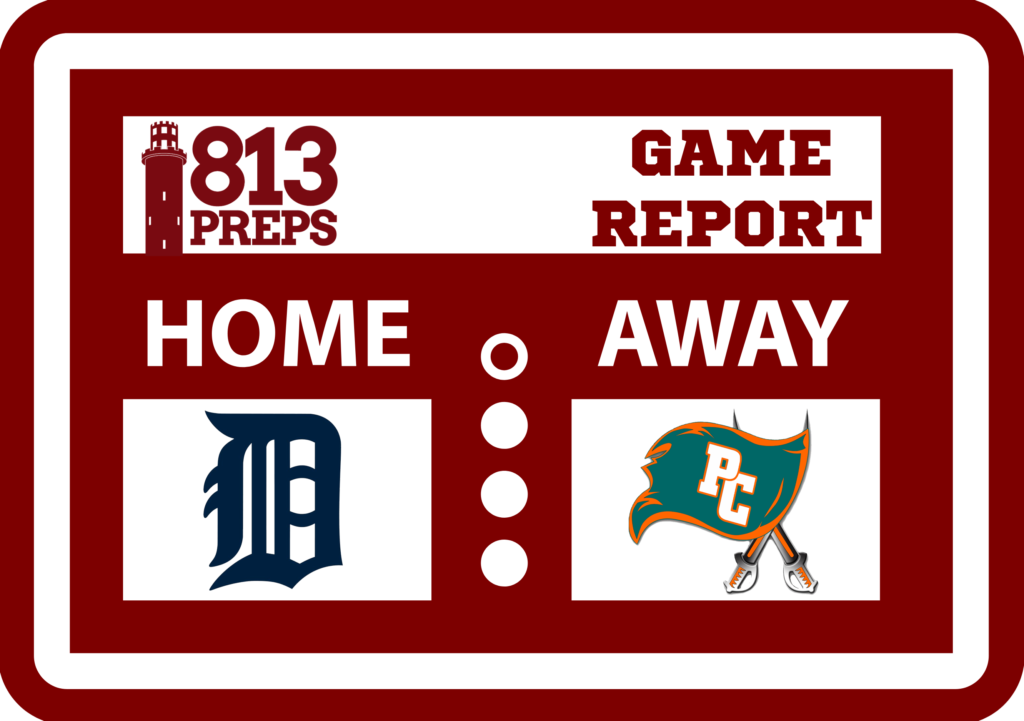 By Bob Bellone
Senior Staff Writer
PLANT CITY – A pair of right-handers making their varsity debuts for host Durant combined on a two-hit shutout of crosstown rival Plant City on Wednesday night.
Cougars starting pitcher Ronnie Galletti fanned six batters in five hitless innings before turning the ball over to Weston Sanchez, who struck out another four en route to the 3-0 non-district victory.
Galletti was tiring and not disappointed by his removal with a no-hitter in progress.
"Not at all," he said. "I knew my friends had my back. I felt good. I felt confident about the whole situation. I knew it was time for me to come out."
The celebratory occasion wasn't only for the newcomers. Butch Valdes became the second area coach in less than a week to notch career win No. 200 at his school. Kris Wilken reached that mark at Bloomingdale with a 2-0 triumph against visiting Plant on Friday night.
RELATED: Wilken 200th win story: "Owens shines in milestone victory for Bloomingdale coach" (click here to read our coverage of this game)
Galletti wasn't the only impressive starter in the intracity showdown. Raiders right-hander Preston Rogers gave up only one hit before Durant (3-0) capitalized on a break in the sixth inning that led to all three runs.
Oscar Fernandez drew a one-out walk, and singles by Dylan LaPointe and Dean Hotz filled the bases. Javy Quintana appeared to ground into an inning-ending double play, but Hotz was ruled safe at second after a defensive misstep at the bag. Fernandez scored the winning run on the play, and Carlos Morales finished off Plant City (2-1) with a two-run double.
Morales, a freshman designated hitter, was still glowing afterward.
"It was just one of those moments when you know you're going to get a hit. You just know," he said. "He hung me one right down the middle. I knew right when he threw it; I knew that was a double."
Said Valdes: "The hustle from Dean Hotz, getting down there and not just kind of giving up on a regular routine groundball double play means everything. When you don't give up on something, good things happen and we got fortunate. It opened up a door and we went from there."
– Bob Bellone, with a half-century of experience in sports reporting, is in his fourth year with 813Preps.com.